How to research competition on the Internet?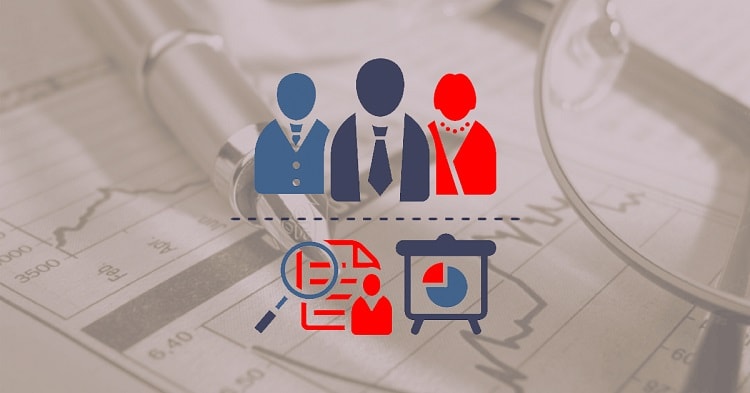 What is competition on the Internet?
Your competition on the Internet signifies all websites that are well-ranked on search engines for specific keywords. For example, if you own a clothes shop and have a website designed, it would be natural to want people to find you on search engines. When you search for a keyword 'clothes shop' on the search engine, the sites shown on the first page are your competitors.
What is SEO analysis of competition?
Competition analysis is the first important step in every Internet marketing campaign. It represents taking certain steps and activities whose result should give you an answer to two important questions:
Who is (your) competition on the Internet?
Why do they rank high on search engines?
We will try to find answers to these questions by defining activities that need to be done on the process of competition research and analysis.
Why do I need to analyze my competition?
Just like in any other business, it is normal for competition not to sit still. Great battles are fought on the Internet every day.
Everybody wants to be ranked first on search engines and strive for that aim constantly. Google is, in fact, a great judge who decides who is going to be ranked first, second or on any other position for a keyword.
There is always something new to learn from our competition. We can see their good and bad sides, learn from their mistakes, and get ideas on how to advance. What can we do better than them in order to reach our goals? We will also be able to see some of our mistakes and try to eliminate them. Competition analysis is not only useful for SEO (Search Engine Optimization), but also for web design and content creation. A good analysis can always help you to make a step further.
---
How to analyze competition?
In order to analyze competition, we first have to find them. If you want to find a non-web-based business, you can open a phonebook or yellow pages, and browse and enlist all the companies which belong to the same industry in a given city or county/district.
Online competition analysis is pretty much the same. Competitors can be:
Websites offering the same services
Websites ranked high for our main keywords
Websites of famous brands in that industry
The list of your direct competition can be pretty long and it is normal not to follow all of them.
Steps that need to be taken when identifying competition:
When you draw up and analyze a list of keywords, break it into pieces and make another one: this time, of your competitors for every keyword on the first list. If you are not sure how this works, here is a hand on how to analyze keywords for your website.
Type and search for the main keywords from your list on at least two search engines (Google, Yahoo or Bing).
Visit and browse through every website on the first page of Google's results (ignore general knowledge bases, such as Wikipedia, news sites, social networks, etc.).
Make a new list of websites which you think you should compete with. Of course, if your business is local, leave out the sites which are not on 'your territory'. Nevertheless, it could be useful to monitor them as well and make a separate list, which you can use as a fountain of ideas that can help you improve your website and business. For the same reason, it is good to discover your competition in other countries: translate keywords into English, German, and other languages, type them into the search engine (mind you that you need to add the country's domain, e.g. .uk, .de, etc.) and maybe you will end up learning something new.
Analyze your competition's websites, look for new keywords which you may have missed, and improve your lists.
Find directories, such as yellow pages and phonebooks, and research your competition on them as well.
---
Analysis of competitive websites
On-page analysis
Monitor what keywords your competition is using on their websites.
Check if they did SEO: how they used title tag, what are their Meta descriptions like, what keywords they use (this does not affect SEO directly, but can be useful to discover new keywords for your website).
Check if they have a sitemap (HTML and XML). Try to add /sitemap.xml to the site's domain name or search for the following on Google: "site:www.yourcompetitionsite.com sitemap". If you do manage to find it, study it carefully because it can give you a list of important URLs, as well as keywords to watch for.
Check if they have a blog. Do they have RSS feed? If you found these things, you can follow them via RSS. You can use Feedly to monitor RSS, which is a great free RSS service.
Check their Google PageRank, Alexa Rank, site authority, domain age. You can use SEO Site Tools extension for your web browser to monitor these things.
Backlink analysis
One of the most important steps in competition analysis (if not the most important one) is backlink analysis. Backlinks are the second most influential factor in SEO ranking (the first is quality content). Look for a total number of websites, anchor text for backlinks, PageRank of the page which links back to it – and you will get a clearer picture of their links. Of course, you should not merely copy what they are doing, but build links in many other, different ways.
You can use these great tools to check backlinks: Ahrefs Site Explorer which is made for premium users, or Backlink Watch, which is free.
Online reputation
What you should also monitor is what the online community is writing about your competition on the Internet. If you find a PR article about them, try to write something about your company in the comments section. There are great free ways to (literally) follow your competition for free:
Google Alerts – Simply write the name of your competition or your company, keywords you are trying to rank for, or their website, and Google will send you emails every time the term or phrase are noticed (indexed) on the Internet.
Topsy – This website allows you to discover new articles on the Internet, or see what other people are tweeting about a certain topic, name, etc. We give you our warm recommendation for this tool!
Advertising
When it comes to business improvement, the majority of your competition would opt for advertising. They usually spend their budget on Google AdWords or other services, instead of giving it to SEO agencies. Check if they have posted an ad on Google for some keywords, or monitor if they have sponsored their ads on Facebook (via Facebook Insights: Pages You Watch). You are probably going to discover where they advertise based on the backlink analysis. Whether you will follow their lead or focus on what they are still not using, is your call.
Social networks
Check what social networks your competition is using. See how active they are on Facebook, Twitter, Google+, LinkedIn, Twitter, Tumblr, etc. How often do they post content? Is that content educational or entertaining? Based on what you find you can take further steps and draw up a Social Media Marketing (SMM) strategy.
---
Conclusion
As you have probably noticed, competition research and analysis are very complex and long processes which involve a lot of different activities. Competition analysis is not a one-time activity; quite the opposite – it needs to be worked on constantly. Research needs to be done regularly, after certain periods of time. Additionally, it is useful to monitor what is going on and what is new on your competition's sites. You can top them only if you know them well.
We have here drawn up a list of the most important areas to research and have given you brief instructions so that you can do the same by yourself. Besides the aforementioned tools, there are other great free online tools you can use to collect SEO-related data and useful information about your competitors.
Popart wiki categories
Share this page