FREE SEO WEBSITE ANALYSIS
PopArt Studio SEO Services: Increase Brand Awareness
PopArt Studio is a professional SEO services company with over a decade of experience in delivering award-winning digital services. We provide SEO services to clients from a diverse range of industries, in multiple languages, and across the globe.
With our website optimization service, you gain access to the custom search optimization strategy we build for every client, premium software and tools that drive data-based decision-making, and an experienced team of SEO specialists.
Our tried-and-proven SEO strategy drives organic traffic to your site which transforms into lead generation and revenue growth.
Contact us now and discover what is it like to work with one of the top SEO agencies in the world.
How SEO Services Drive Revenue
Our SEO services encompass an array of strategies, techniques, and activities that work together to improve your site's search engine rankings for keywords essential to your business.
Good organic rankings guarantee your site appears to highly qualified prospects most likely to convert, in turn minimizing marketing spending, boosting brand credibility, and providing you a competitive edge in the industry.
Implementing the best practices in site optimization means ensuring it captures search engine traffic for relevant queries. And leveraging the knowledge and expertise of a professional search engine agency service means adopting a sustainable approach to your business growth that is most cost-effective in the long run.
How We Create Data-Driven SEO Strategies
Search ranking algorithms have grown so intricate that without leveraging the industry's top SEO software, one cannot expect to achieve favorable outcomes. Yet, fully relying on expert SEO tools takes the much-needed human factor out of the equation.
At PopArt Studio, we take pride in our SEO service's perfect balance of leveraging data extracted with leading tools, and on the other hand, the years-long experience of SEO specialists.
Our SEO agency uses the leading professional SEO tools including Ahrefs, Semrush, and Screaming Frog to gain valuable insights about our clients' competition, track the success of our SEO efforts, and help us resolve issues efficiently.
Of course, we use Google's tools - such as Google Analytics, Google Search Console, Google Tag Manager, and Keyword Planner - throughout our everyday SEO activities. From researching keywords and site audits to monitoring site traffic and revenue and creating monthly reports, our SEO agency relies on obtaining and employing accurate and extensive data from the most reliable source - Google itself.
If you want to give your business a boost, SEO for Google is something you must not avoid.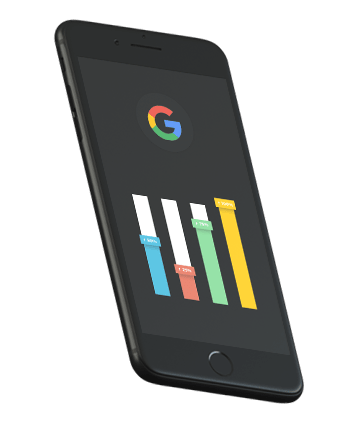 SEO Consultant Services: Your Roadmap to Success
As a digital agency with our in-house web development team, PopArt Studio's business model entails providing an all-in-one solution to SEO. Our SEO experts work hand-in-hand with web designers, PPC specialists, content marketers, and web developers to strategize, evaluate, and implement the most effective strategy tailored to your business.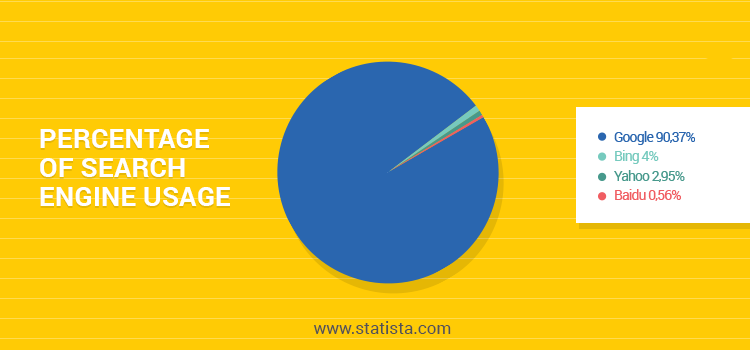 Yet, as we understand the importance and value of having a long-standing marketing team that breathes as one, we have developed special SEO consultations for clients that already have a web development team, in-house or outsourced.
Our company's consultant SEO services are tailored to businesses of all sizes and industries. As your expert consultants, we will guide you through best practices, provide experience-based advice, and create top SEO marketing strategies.
Whether you choose us as your small business, enterprise, or local SEO consultant, you are eligible to leverage our professional tools and software we use to create data-driven marketing strategies to outrank the competition.
We collaborate with your vendors to draw up the most effective and scalable website optimization strategy. Our SEO consulting services are designed for clients looking for expert, reliable, and affordable SEO consultants, but who can implement and execute the strategy with their in-house team.
Website Audit & Analysis
The first step in optimizing your site is conducting a thorough SEO audit. This audit helps identify opportunities to boost a client's site performance, as well as gain insights into issues that affect its poor search engine rankings.
Our website audit services differ from the others. We do not audit the website through tools and software alone; rather, we analyze its user-friendliness, intuitiveness, and compliance with SEO standards through our marketing expertise, as well as our experience as Internet users.
An audit is a vital step in making data-driven and large-scale decisions - may it be starting SEO efforts, or doing a complete website rehaul. It allows us to understand the client's industry, and competitor's marketing strategies, and ultimately, actions that will help your business make more money.
SEO Workshops and Strategizing
Once we acquire and analyze all the collected data, we organize team workshops with our clients and team members.

Client workshops focus on creating a collaborative working environment where our clients and team members share their visions, brainstorm ideas, and reach actionable measures. Besides, these are opportunities for clients and us to gain a better understanding of each others' processes, methodologies, and communication patterns.

Competition analysis

We do competition analysis and research, and put special emphasis on planning and starting the promotion campaigns.

Upon setting the grounds during client workshops, we hold internal team workshops, consisting of every team member who will be involved in the project - from project managers and digital marketers to designers and developers.

Through SEO workshops, we get to understand the unique facets of a client's project and build an optimization strategy that works.
Technical SEO Services
Ensuring compliance with Google's technical requirements means your website is easy to navigate and is free of technical issues that hinder search engine bots from understanding and ranking your content. Technical requirements are key to attracting organic traffic and turning that traffic into satisfied customers.
As a technical SEO agency, we uncover and fix all technical issues that negatively impact clients' search rankings. From optimizing for core metrics and diagnosing crawl errors to fixing broken links and removing duplicate content, we ensure your website boasts a clean structure, efficient code, mobile responsiveness, and data safety ensured by HTTPS.
Our technical search engine optimization services encompass all the technical aspects that have a tremendous impact on your search rankings.
On-Page SEO Services
Most websites usually consist of more than one page. For a site to rank higher in search results and earn relevant traffic, all individual web pages that comprise it need to be adequately and fully optimized. This is where on-page SEO comes in.
On-page SEO refers to both optimizing the web page's content and its HTML source code. It helps Google, and other search engines, understand a website and its content and identify its relevance to a searcher's query. Search engine algorithms grow increasingly sophisticated, placing a greater focus on relevance and semantics in search engine results.
Our on-page SEO includes a variety of activities that ensure search engine bots and users alike understand what your web page is about. PopArt Studio's on-page marketers create a comprehensive on-page strategy based on and guided by in-depth keyword research and analysis.
Off-Page SEO Services - Link Building that Generates Leads
Much of what comprises a website's good search engine performance comes externally. Sound technical and on-page optimization is crucial to good rankings - but not sufficient.
Off-page SEO represents building a website's recognition and domain authority, mainly through acquiring backlinks from other relevant, quality, and trustworthy websites.
Our SEO management services include monitoring and managing your backlink profile to help improve your off-page SEO. PopArt Studio's team of off-page SEO experts spots and hops on new link-building opportunities on authoritative websites.
We leverage expert tools for analyzing your competitors' backlink profiles to uncover backlinking opportunities and clean broken and toxic backlinks that negatively influence your site's rankings.
Besides expanding your backlink profile, we optimize your existing external links by turning unlinked brand mentions into links and optimizing anchor texts.
Local SEO Services
As mobile devices topped the list of Internet access mediums and voice search popularized location-based, long-tail queries, so has the concept of local upgrading become prevalent in SEO.
Local SEO takes up a special place in our search engine optimization management services. Our Local SEO helps clients gain search exposure for their business exactly where they need it.
Optimization of your local business listings across directories, and optimizing your Google My Business profile helps you promote your products and services to local prospects and customers. Our local SEO services leverage location-based and proximity-based keywords to ensure increased visibility among users on Google, Bing, and Apple Maps.
eCommerce SEO Services
Allow your products to be seen among prospective customers by leveraging our agency's eCommerce SEO services. With PopArt Studio, you can access the team and tech that has accelerated eCommerce clients' earnings across the globe. Our uniquely designed eCommerce SEO strategy encompasses a variety of techniques that improve your product search rankings and increase your online store's revenue.
Our eCommerce SEO begins with in-depth keyword research to uncover hidden opportunities and leverage our clients' unique value proposition. From optimizing product images and descriptions to product markup to the expert setup of eCommerce tracking tools such as Google Analytics, Google Search Console, and Google Tag Manager, we provide robust and effective eCommerce SEO service that boosts your products' rankings among prospective leads.
Besides optimizing product pages, eCommerce businesses require professional and timely SEO copywriting services and data-driven content promotion. Our eCommerce SEO packages include monthly reporting with keyword, traffic, and transaction statistics, as well as our SEO marketing specialists' suggestions for future optimization activities.
What makes our company's eCommerce services stand out is our focus on in-depth SEO across your online store. From product images and descriptions to schema markup, we ensure every aspect of your eCommerce store is optimized for shoppers and search engines alike.
Customized Reports and Strategy Iteration
PopArt Studio nurtures completely transparent partnerships with our clients, throughout all processes of SEO management. What this means is that our clients have unrestricted and direct access to all their website data such as website traffic, leads, and relevant results.
In this way, you and your team can monitor the success of our SEO strategy anytime and in one place. PopArt Studio obeys white hat SEO techniques and Google's website guidelines, which is exactly why we hold no inclination to hide any aspect of our processes from our clients.
Every PopArt Studio client has a dedicated SEO specialist who is available for consultations throughout the client's selected SEO package. Besides, our marketing team creates customized monthly or weekly SEO reports, and, depending on the scope of our cooperation, is available to conduct meetings to ensure all parties are on the same page.
Client reports include the latest results of SEO actions and a detailed, data-driven plan of activities for the following month.
Testimonials
"Very good SEO optimization specialists who know how to compromise between performance and requirements set by the business."
Bojan Filipovic, Ibis Solutions
"PopArt Studio was able to create a site that is SEO optimized, fast, user-friendly, and easily navigatable. It was able to rank quickly in Google and traffic was significantly higher."
Marko Raic, Unipak
"The team really wasn't afraid of saying we should do things a certain way if we wanted it to perform the way we wanted it to. They told us what we need to do if we wanted to do proper SEO. They weren't afraid to truly be a partner versus just an order-taker."
Wiley Corbett, VP of Business Development
"We were looking for a reliable partner who would help us in increasing market presence and digital visibility, as well as optimize our company website and online store according to the latest SEO standards. We can confidently say we've found that partner in PopArt Studio."
Svetislav Ciric, Digital Vision DOO
Local SEO Company: Local SEO Services and Consulting
Local search has always been around. Firstly, users have searched for location-based queries to discover products and services near their whereabouts. Secondly, Google - and other search engines - leveraged user location to display relevant results and advertisements.
But as technology evolved, so has the way people use the Internet. In a matter of years, local search exploded from a virtually non-existent SEO concept to an essential element of the success of small and medium local businesses.
As mobile devices became the leading medium for accessing the Internet, and technology increased the rate of accurate voice command captures, so have the searches of proximity-based, long-tail search queries propelled.
Seemingly overnight, the quality of a business's local SEO has become vital for the success of those offering local products or services. Even when users do not specify a city or "near me" in their search, Google has grown to understand which types of queries should include the proximity factor when delivering search results.
PopArt Studio provides local SEO services to clients globally, from local optimization in downtown Chicago to optimizing local businesses in Germany or New Zealand.
Some agencies equate local SEO with optimizing a business's Google My Business listing and NAP citations, but we take a comprehensive approach to local SEO optimization.
PopArt Studio performs in-depth GMB optimization including keywords and sentiments of customer reviews, social media shares, and website content optimization for local intent searches, including on-page and off-page SEO, and local link-building campaigns.
All local optimization efforts work towards the same goal - placing your business in the local pack. Being in the local pack means ranking among the top three local results and leveraging its features, such as extreme visuality, and automatic display of important info such as review ratings, contact information, website link, and the option to find directions.
PopArt Studio is your trusted, experienced, and affordable local SEO service company. We have helped clients across the globe improve their rankings in local search results - even before it was cool.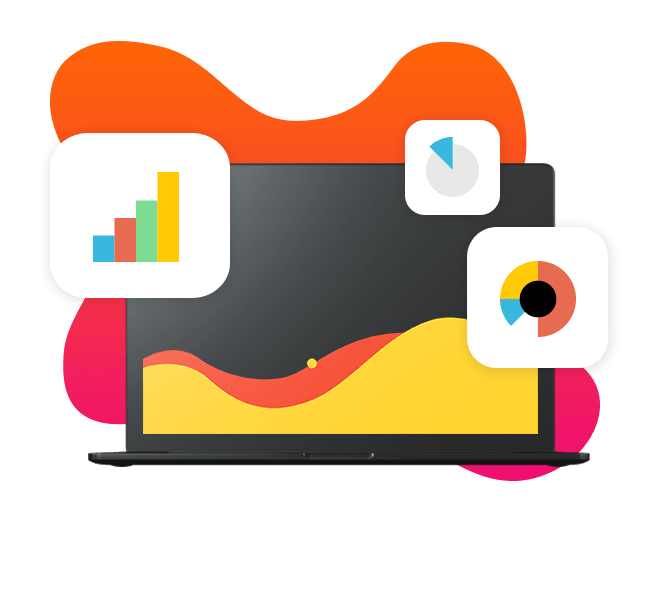 Order SEO services
Do you want to be a part of the online market? Request an SEO Services query.
Order