FREE SEO WEBSITE ANALYSIS
If you want to dedicate more time to your business, SEO for Google must be your priority.
Having a website does not necessarily mean that you will automatically benefit from it, and this is a fact. Today, if search engines cannot find you, this is equal to having no website whatsoever. If your website is not ranked high in the SERP, the use of it is practically equal to none. Do you want a return on investment from your website? Do you want your website to become a profitable company? See our SEO packages and start a journey with us, leading all the way to the top of Google.
What you need to know before you opt for SEO
– In order to reach the top of the search engine, somebody needs to invest a lot of time and effort, but the benefit of it for your website would eventually be immense. Remember: nobody can guarantee you that in a short period of time your website will be ranked high. Being the leading search engine, Google developed a sophisticated search algorithm, with more than 200 SEO ranking factors and 3000 parameters they monitor and apply in the ranking process, based on which it makes a judgment of which websites deserve to be ranked highest.
– Secondly, Google is rightfully one of the leading search engines in the world, supported by the fact that more than 90% of searchers use it to find things on the Internet. That is exactly why it we wholeheartedly recommend to optimize your website for Google.
– And thirdly, our experience has shown that clients are very much interested in the time to get to the top, as well as the price of SEO services. What is particularly interesting is interesting that Google applies its algorithm differently on each website. This means that, based on its structure and content quality, one website can be ranked high, whereas the other with less quality content and less signals it can take a lot more time to get to the top. Considering the aforementioned, SEO experts should dedicate a different amount of time to every website, which further means that the price of SEO services may vary.
What affects website ranking on search engines?
It has already been mentioned that there are more than 200 SEO ranking factors that can influence positively your website's ranking on Google. However, we have decided to name only a few of them that you can do even in the first phase of website design:
✔ create unique, quality content
✔ pay attention to accessing information and user experience (UX)
✔ website loading speed must be superb
✔ headlines (titles) and page descriptions must be unique and up to the point
✔ add microformats to your website and implement schema.org markup
✔ connect your website with social media
✔ earn quality backlinks
✔ and many more…

SEO prices vary and largely depend on a number of factors, such as the size of the website and the amount of work to be done for starters. This is why we have created different SEO packages to answer your needs and demands in the best way possible.
Prices of SEO services and SEO packages
Based on all of the aforementioned, one must agree that Search Engine Optimization does not really seem like a simple process and is definitely a thing you cannot do alone. Luckily for you, we are here to give you a hand. Our team consist of highly trained and experienced SEO experts who have worked on many SEO projects with success, which is why our clients not only return, but recommend us to their friends and colleagues.
Do not go for average positions in the SERP. The second or third page on Google will not do either. Let us help you beat your competitors. Learn everything about our SEO packages and feel free to contact us to find the best offer for your website, this time on us!
You can find all the necessary information concerning the prices of SEO packages in the PDF document attached here:

Prices of SEO services
Transparency, monitoring and reporting about the results of SEO campaigns
We constantly monitor the progress of your website and inform you about SEO activities we perform to make your website rank higher. This means that our work is fully transparent and you can know all the details about the process.
PopArt Studio – a team of professionals
Our SEO experts are well aware of more than 200 Google's ranking factors and have all the necessary knowledge for making your website go sky high. By doing quality on-page and off-page SEO for Google, we will help your website be indexed by the search engines and then reaching the best possible position.
Do you still not have a website or is your website old and needs redesign? Do not let potential clients leave your website because of this. Order a website and make extra profit from the Internet!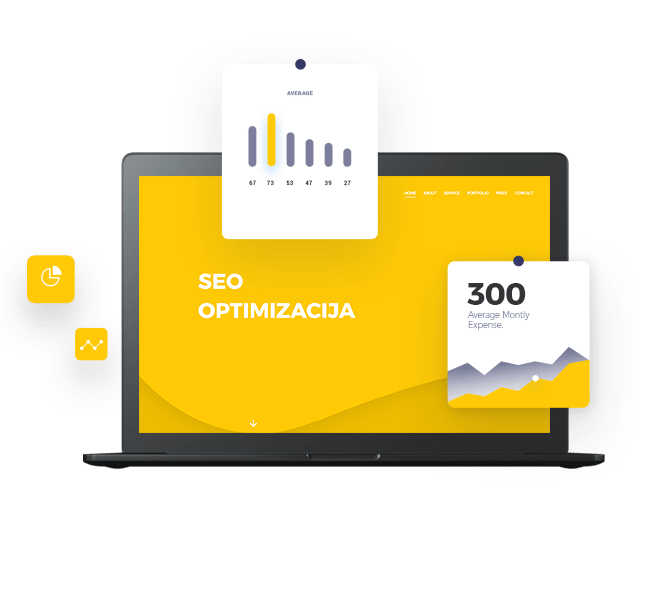 Order suitable SEO services
Google applies its 200 ranking factors on every website differently. Since every site is different from another, it is logical to invest more time and effort into the optimization process, and less to another. Our SEO experts create ideal offers according to your website's needs and define the price of optimization based on the amount of work and time.
Order