FREE SEO WEBSITE ANALYSIS
SEO services
You want your website to rank well on the search engine but are not sure who to hire? You have a website but you do not see it in the SERP? You need to hire an SEO agency to optimize your website for Google!
Search engine optimization (SEO) refers to all programming and coding processes which help websites be in line with Google's ranking factors. SEO is done by SEO experts who usually work for specialized SEO companies or digital agencies which, besides web design, development and digital marketing, offer this line of services as well.
Why should I hire SEO experts?
First and foremost, you will be able dedicate all your time to your own business management and not worry about things like SEO strategy, Schema.org, link building, meta-descriptions, canonical URL, etc. Once you hire an SEO company, their experts will be in charge of these things because, for example, code errors are what they see and deal with every day.
Secondly, you will not have to write content for your website or blog because web copywriters are in charge of writing optimized texts in accordance with Google's recommendations and based on best practices which have proven to give only the best results.
And lastly, since SEO process needs to be completely transparent, this means that your experts should update you regularly with all the positions, progress and other changes that happened in the previous period.
What is the best SEO agency for my website?
The best SEO agency for you is the agency which gives you continuing support, whose work is completely transparent, their reporting adequate, whose results are visible and work beneficial, and, of course, whose prices are affordable.
In the last decade, SEO has become a standard practice and something you simply have to do when you start an online business or complementing your existing business with a website.
The biggest reason for this would be because it brings revenue. If you opt for investing into SEO, and the company you hire does a decent job, experience has shown that you can expect a return on investment (ROI), and even multiplied revenue.
A logical question would be: how to find the right SEO company?
Before starting your search, you should ask the following questions:
How long is the company in business?
What are success factors?
What is the cost of SEO services?
How transparent is the SEO process?
When can one expect results to come?
The answer to these questions may set ground for your company's success on the Internet.
For example, if a company you opt for runs its business transparently for a longer period of time, and if it has worked with lots of clients from all over the globe, this is clearly a good indicator of it is success. SEO experts must always keep up with the changes in the algorithm and inform their clients about all the adjustments they have made on the website and for which they expect will improve its Google ranking.
Since all SEO processes should be easy to understand and available to the client, hence the regular informing of and reporting to the client are the key aspect of a successful cooperation between the SEO firm and the client. What you always need to keep in mind is that SEO is a long-term process and results cannot be expected to come over night. Depending on the size of your website, its competitors and numerous other Google's ranking factors, of course if they have all been respected, you can expect high positions even in a few months following an intense SEO campaign and web works.
Considering that the search algorithms change so often, you will not have to keep an eye on all the news, websites and blogs in this area because SEO experts need to learn about all the changes anyway and apply them on your website to keep its high ranking in the SERP.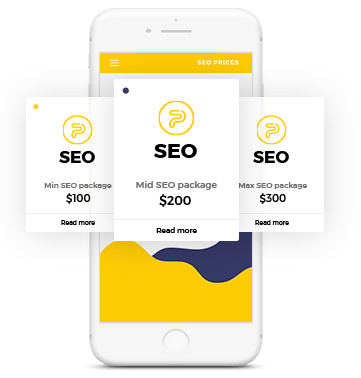 What is the price of SEO services?
One of the most important factors when choosing an SEO company to hire is the cost of their services. The pricing of SEO services usually depends on the size of the website and the current state of its code, as well as the number and strength of backlinks – these are all the parameters SEO experts take into account when deciding on the number of hours to spend on optimizing your website.
If you are interested in the cost of SEO services at PopArt Studio, click and download our SEO prices and packages PDF.
PopArt Studio – a reliable SEO advisor
PopArt Studio is a digital agency which offers SEO and web design services. Founded with the mission to give clients more than needed, PopArt Studio is the right agency for SEO because of its broad experience in working on more than 3000 projects, with more than 2000 clients from over 30 countries all over the world.
No matter the search engine – global or local – PopArt Studio's SEO experts can help you to position your website better and report on all the changes that happen. We also offer free consultations and SEO analysis, after which recommend a suitable SEO package.
Although SEO is pretty straightforward and can be easily learned if you dedicate enough time to studying it, if your company business, however, demands your full time and effort, then it would be best to hire optimization experts to do all the work for you. The reasons for this are numerous.
Other internet marketing services
Besides organic Search Engine Optimization, which gives the best results naturally, PopArt Studio also offers internet marketing and PPC advertising (Pay-Per-Click) services, which produce instant results when you need them the most.
By strategically combining organic and paid optimization, you can speed up the way to success and reach the goals you have set for your business.
Learn the benefits of:
SEO campaign transparency, monitoring and reporting
We monitor your website's progress and send you regular reports about our SEO activities which produce change in positions, thus making the entire process and our work fully transparent.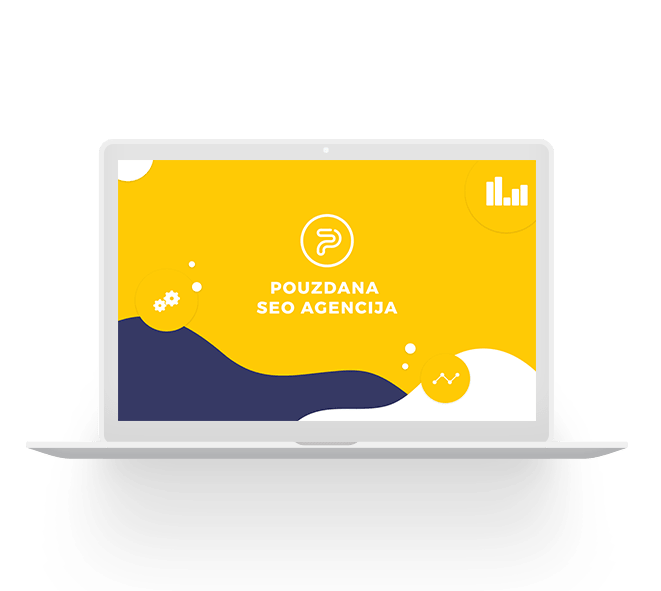 Order SEO services
We understand the need of every company to get good rankings on Google and thereby attract new customers to offer their products and services. Especially today when a growing number of people spends a lot of their time on the Internet and in social networks. PopArt Studio is an SEO agency offering website optimization services on all platforms and for all search engines.
Order