FREE SEO WEBSITE ANALYSIS
Web analytics and measurement of online business success
Before the mass usage of the Internet and modern methods of online marketing, advertisers are spending huge sums of money on advertising and did not have information that could help them make better use of the funds invested.
The old methods of marketing (TV, radio, press ...) have been replaced with new modern and central media - the stage on which all this takes place becomes Internet. Internet is also the most measurable medium, and what is measurable can be managed.
The fact that everything can be measured and tested is at the same time advantage and disadvantage of the Internet.
It is good to have informations, but if we have too much of them, it can happen that we get lost at some point because of their poor filtering.
Today, there is a special discipline that studies the Internet data, called web analytics.
What is a web analytics?
Web analytics is the process of measuring, collecting, analyzing and reporting of web data for a better understanding and utilization of the Internet. – Wikipedia.
Web analytics is not just a tool for measuring web traffic. It can be used for business, research and assessment of the market and improving the effectiveness of a web site.
Indeed, not just numbers and statistics are important. Web site owners want to get meaningful data that will help them to plan next steps. For example, what would be the ROI (return on investment), if we make some changes on website? For users this is a much better data compared to the number of visits.
Web analytics loses its meaning if the reports are written only for the purpose of reporting in order to fulfill a routine. The aim and purpose of analytics is to exploit the information received in order to improve the web site and business.
Key areas of web analytics
Web analytics involves four key areas:
eCommerce,
Content and Usability,
Visitor profiling and segmentation,
Online marketing performance measurement.
For efficient measurement and analysis is very important to have an insight into the scope and frequency of visits, content popularity, conversion of visitors and its flaws, who are the visitors who come to the site, how they use it, and how effective is your campaign.
These data are equally important to get a more complete picture and form a better strategy for online presence. However, one parameter is particularly important here, it is the conversion rate.
What is the conversion rate?
By monitoring and analyzing data about conversion rates, we get answers how successful is that what we do. Is the content offered good enough to keep the attention of visitors and direct them to the desired action? What is the conversions rate for specific landing pages? If the results are good no reason for concern, but if the conversion rate is small, then we need to work on improving the content and user expiriece on the site, using different methods and tools for A / B testing.
What is important here?
To effectively measurement it is necessary to have:
Precisely defined and measurable objectives of online presence,
Well-defined key performance indicators of success (KPI),
Data that can be used.
Conclusion
Use of web analytics tools is crucial for the success of any online business. By monitoring the efficiency of your web site and internet marketing activities, you will receive invaluable informations that will help you raise your business on a higher level.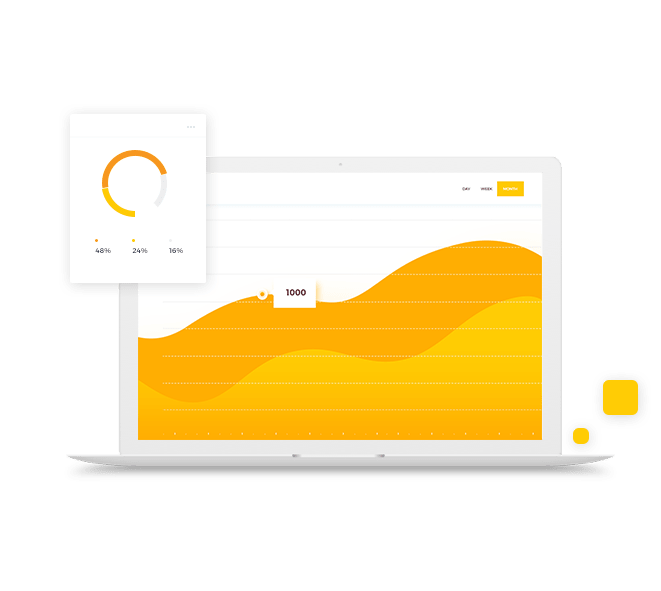 Order internet marketing services
Do you want to be a part of the online market? Request an internet marketing query.
Order