FREE SEO WEBSITE ANALYSIS
Link Campaign
Link campaigns our SEO experts do include over 500 incoming links to your site from relevant websites. Links in a search engine, links to directories with a higher page rank, links to social network sites such as digg.com, delicious.com, Squido.com, twitter, Facebook etc. where exists a large attendance, sites for submitting articles, in which we post the article about your site that is used by other sites, and along with it, a link to your website. Without incoming links there can't be a good page rank, nor a good visit.
Link campaign is a must have
Link campaign is a must have if you want to promote your business professionally. If you do an incompetent Link Building or any other form of Internet marketing the wrong way, it can have a negative connotation, de indexing with Google, and even end up blacklisted with those with a poor reputation. Let our years of experience help to put your website in the right and best rank.
The importance of links for optimization
Things that search algorithms find important in the evaluation of strength of links are:
Page rank of the page where your site appears.
The text with which it is linked. For example, it is better to use keywords when linking, then the name of your company.
The popularity of a site that links back to you. That fame is inherited; the links that come from authoritative sites with good reputations are powerful.
The thematic relevance of the sites that promote your service or product plays a major role in determining the quality of the link.
To optimize your site focus on the following principles:
The correct site structure, meta tags, header tags, static pages, an URL description of the and well-designed site map
Quality content is written to tell what website is about, but not artificially loaded with keywords to cheat browsers
A regularly updated content. It is something that will constantly keep browsers coming back
Strong link building campaign is based on the motto 'quality before quantity'
Tactics for best optimization:
Create visually appealing web site with a detailed map of the site
Correction of meta tags and h1 tags
Evaluation of potential keywords based on search frequency
Building quality inbound links from relevant sites that have good reputations
Linking the distribution of your articles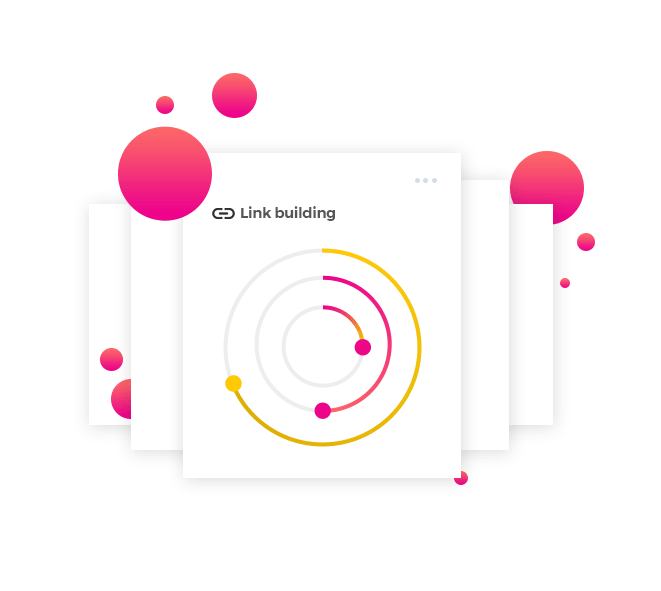 Order internet marketing services
Do you want to be a part of the online market? Request an internet marketing query.
Order