FREE SEO WEBSITE ANALYSIS
PopArt Studio Local SEO Services: For Small Businesses that Think Big
PopArt Studio is an award-winning SEO company with more than ten years of experience in providing Local SEO services for small and medium businesses across industries, languages, and locations.
Our Local SEO solutions are tailored to every client's unique needs, and incessantly evaluated and tweaked to meet the latest ranking factors and boost our client's online website traffic and foot traffic to their physical location.
Discover the custom and data-driven Local SEO strategy that intertwines and leverages the power of top SEO tools and software and the experience and knowledge of our SEO specialists.
Get in touch with us and learn how one of the best Local SEO companies in the world can help you capture more of your targeted market.
What is Considered Under Local SEO Services?
Local SEO is a subset of traditional search engine optimization (SEO) which focuses on helping local businesses gain more visibility in search results.
Search engines have, a few years back, begun localizing search results to create an improved user experience for queries local in nature. Traditional SEO and Local SEO boast identical ranking concepts, but the latter's uniqueness lies in its specificity to a geographic area.
The geographical component of user queries means any business with a physical location or serving a geographic area can benefit from integrating a Local SEO strategy into its marketing efforts.
PopArt Studio's SEO services entail much of what constitutes the traditional, Organic SEO - including Technical, On-page, and Off-page website optimization - as well as common local optimization tasks such as local keyword research, Google My Business profile optimization, and "NAP" citation acquisition.
Local SEO Audit
Get a complete and comprehensive Local SEO audit and discover the real reason why your small business's website fails to rank in local searches.
PopArt Studio's Local SEO audit services represent a transparent and thorough analysis of your site's Technical, On-page, and Off-page local search performance.
As a part of our audit services, our Local SEO experts conduct analysis and prepare a detailed report on your website's performance, including On-page and Off-page performance, and the quality of ranking factors.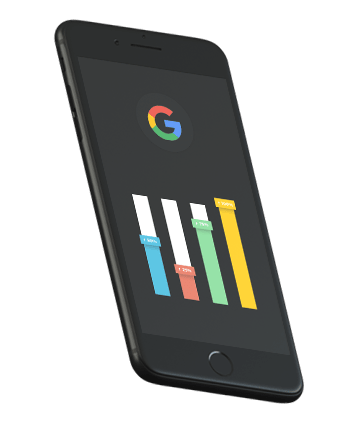 Google Business Profile Service
Google Business Profile (formerly Google My Business) is a free service allowing companies to create and claim their official business listing. GMB profile provides a snapshot of your business through images, reviews, and basic company information.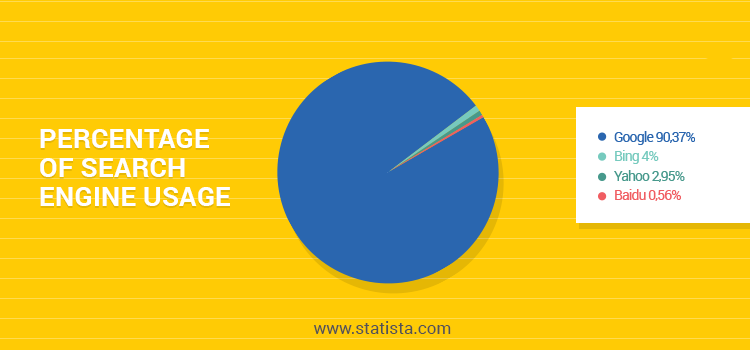 Having a professionally optimized Google Business Profile improves your chances of ranking higher in search results - specifically local-intent searches; simplifies your customers' journey, and serves as an alternative to social media profiles or even a website, as it displays the most important information about your business.
PopArt Studio's Google Business Profile service entails GMB listing optimization from start to finish. Our SEO team works hand in hand with clients in curating their GMB profile content, edits, reviews, and Q&As.
Our Google My Business enhancement solution is designed for businesses that already have a GMB listing, but are unsure how to maximize its results. If you want to boost your Google Business listing's visibility in organic search results and on Google Maps, our GMB service is the solution you need.
We follow GMB optimization best practices and provide an all-encompassing solution starting from a Google My Business audit of your existing listing, to creating and implementing an action plan designed to bring your profile to the top of the local pack.
Google Local 3-Pack Ranking Optimization
If you are a small business that aims to capture more organic leads from local search, our Google 3-Pack services are the perfect solution to meet your needs.
The Local 3-Pack displays the top results for local search intent queries. Google ranks the top three businesses on three aspects:
relevance to the user's query based on GMB and website keywords

prominence compared to the competition in terms of user reviews, NAP citations, etc.

geographical proximity to the user's location at the moment of conducting the search
Making your way to the Local 3-Pack improves your business's visibility, CTR, and conversions, as Google lists the three results with all the info users need to reach out to you - phone number, working hours, address, and location on maps, website, etc.
Local 3-Pack offers convenience to users and enhanced visibility for businesses, meaning conversions can take place right in the search results.
Our Google 3-Pack services encompass the tried-and-tested strategies to rank you among the top three local results.
Local Citations Building Service
Backlinks coming from relevant, quality, and trustworthy websites indicate your site is valuable and authoritative, and establishes your brand as a thought leader in the target industry.
In optimizing for geo-targeted rankings, local business citations represent the ultimate form of a backlink. Citations help people discover precisely those businesses whose services/products they seek, and also serve as one of the leading local search engine ranking factors.
High-quality local business citations coming from trusted online directories send signals that your business is operating and help it achieve better rankings on local searches. NAP citations (Name Address and Phone) are important to be accurate and consistent not only on your website but also anywhere your company's profile appears throughout the Internet.
Our Local Business Citations Services include:
removing outdated or duplicate listings that harm your local ranking efforts

correcting NAP errors to create a consistent and accurate online business presence

research and placement of directories likely to be used by your target customers

local directory listings optimization using relevant keywords, images, videos, and website links
Within our Local Citations solution, we conduct customer review optimization, a factor extremely powerful in influencing consumer decisions and strengthening company credibility. Reviews from customers reflect trustworthiness, relevancy, and timeliness, and acquiring positive and in-depth customer reviews can help your business gain customer trust, and encourage prospective clients to interact with your brand.
Our customer reviews solution encourages the implementation of strategic keywords, images, and videos into your business reviews, as well as strategizing timely and adequate review responses.
Technical SEO Services
Ensuring compliance with Google's technical website requirements means your website is easy to navigate and is free of technical issues that hinder engine bots from understanding and ranking your content. Technical SEO is key to attracting organic traffic and turning that traffic into satisfied customers.
As a technical SEO agency, we uncover and fix all website technical issues that negatively impact a client's search rankings. From optimizing for core metrics and diagnosing crawl errors to fixing broken links and removing duplicate content, we ensure your website boasts a clean structure, efficient code, mobile responsiveness, and data safety ensured by HTTPS.
Our technical SEO services encompass all the technical aspects that have a tremendous impact on your search rankings.
Local SEO Content Strategy
Content marketing plays a crucial role in acquiring good search rankings - and in local SEO, website content strategy entails crafting and optimizing web page content for the local keywords customers are searching for.
Our Local SEO Content service is a data-driven solution that covers every step of our clients' content ideation and creation. Our in-house strategists and writers craft content that is curated for humans and search engines alike, based on your industry, target customers, competitor analysis, and keyword research tailored to your market.
Besides creating unique content, we provide services of content optimization for local search intent queries. Thus, our content specialists edit, update, and optimize your website's existing content to match today's Local SEO standards and geolocational keyword trends.
We leverage professional industry tools such as Semrush and Ahrefs to discover geo-specific keywords users are searching for, as well as search volume and top competition to ensure that your brand shows up in the right place for the right user at the right time.
Our entire process of ideation, creation, and optimization of website content for local search intent keywords is guided primarily by the local language(s) used in the area the client seeks to rank. Thus, even if your business has multiple locations where more than one language is spoken, our content team can perform research and optimize the content for all languages accordingly.
Content web page optimization leverages local search phrases, including geographic terms, in your site's web pages and posts to increase your website's relevance for local-intent searches.
Within our Local SEO Content optimization service, we offer strategic guidance to our clients who want to improve their rankings by providing assistance with:
local keyword research

existing website content audit

competitor gap analysis

creating a local content restructuring roadmap

identifying and building a buyer persona

planning local content creation and management

customized content performance analysis and reporting
Partner with us to uncover the impact of a strong, consistent digital content presence that builds your brand's clout among target customers.
Local SEO Consultant Service
PopArt Studio is a Local SEO agency that provides fully-managed area-specific enhancement services to clients worldwide. Still, through our decade-long experience providing SEO services to small businesses and enterprise companies alike, we have learned the importance of companies' in-house marketing teams and the power of intertwining their industry knowledge with our digital marketing expertise.
Therefore, we have developed Local SEO Consultant Services to provide brands with greater exposure to target customers online.
As Local SEO consultants, we serve clients our unique expert insights and share proven strategies in all the traditional solutions, including:
Google My Business listing optimization

GMB website integration

On-page & Off-page local optimization

Local business citations acquisition

Customer review strategy development

Local content strategy creation and implementation

Brand management
PopArt Studio's consultant solutions allow your marketing team to leverage the experience of our SEO specialists and tap into the power of industry-leading tools and software for building a data-driven Local SEO.
Why Choose Our Local SEO Services?
Optimizing our clients' online presence and rankings for local searches has been ingrained in the SEO services we have been providing for over a decade.
From Google My Business profile enhancement and content marketing strategy creation to acquiring relevant backlinks for our clients' websites, our Local SEO agency has incessantly and closely followed all ranking algorithm updates and innovations.
The onset of voice searches as an influential method of conducting online searches and mobile devices' prevalence as the primary medium of Internet access have propelled the rise of searches with area-specific intent.
Thus, Local SEO has crystallized as an entirely new online marketing concept that our clients seek assistance with.
Our fully-managed Local SEO services are your ideal all-in-one solution to improving your rankings, traffic, and revenue from local search. PopArt Studio's SEO service endows your small business with expert-designed, data-driven, and custom strategy, comprehensive campaign implementation, and transparent, timely reporting.
PopArt Studio's Local SEO solutions incorporate everything your online presence needs to rank for the keywords that matter. We track and measure your ROI generated through local SEO efforts, monitor rankings for local-intent keywords, and make strategic updates based on data collected through leading industry tools.
For businesses that shoot for the moon, our team offers much more than local SEO alone. As a full-service digital agency, we provide our clients with a full suite of online marketing solutions, from website SEO services and PPC management of paid search and social campaigns to UI/UX web design and custom website development.
Why Does Your Business Need Professional Local SEO Services
Local SEO marketing has grown from a virtually non-existent aspect of SEO into an indispensable element of small businesses' digital marketing efforts.
If you are unsure as to how Local SEO Services can benefit your local business's revenue and customer-base growth, consider that:
local queries take up nearly 50% of all searches

9 out of 10 customers seeking a business near them do so via search

almost 50% of local-intent searches involve clicking on Local 3-Pack

nearly a third of local searches end with a purchase

around 75% of local-intent queries become in-store visits

the use of the phrase near me in queries skyrocketed by 900% in recent years
To meet the searchers' needs and provide the most adequate results for these geographically-related searches, Google ranks businesses based on their:
proximity: the physical distance between a searcher and a business location

relevance: the adequacy of the business based on the intent of the searcher's query

prominence: how well-known and well-cited a business is, based on customer reviews, directory listings, citations, etc.
In other words, for your small business to appear to an ideal prospective customer conducting an appropriate search, you have to:
be located close to where the user is conducting their search

offer services or products the users are searching for

have optimized local business listings
Choosing our professional service puts your small business on the map, and ensures your online presence is fully optimized for local-intent target keywords.
Who Are Our Local SEO Clients
PopArt Studio serves Local SEO services to clients across the globe. Throughout our decade-long agency experience, we have optimized and ranked more than a hundred local businesses for nearly a thousand local-intent keywords.
Our solutions have helped a wide range of clients achieve desired rankings in their target locations. Among our clients are a tech accessories franchise whom we ranked for a variety of queries throughout Serbia, a baby ultrasound office that gained top search positions for highly competitive London-based keywords, and a Vienna-based moving company service that outranked a strong competition of other local moving companies.
Does Your Business Need Local SEO Solutions
Local SEO services are key for those whose customer base is primarily found in the same city or area where the business is located, and those that have a brick-and-mortar location (or locations). You should leverage Local SEO marketing if you:
own or work for a business that targets primarily local customers

own or work for a company that serves a specific geographical area(s)

are a franchisor or franchisee

want to obtain and improve your business listings on directories such as GMB, Yelp, and the Yellow Pages

want your company to appear on maps and navigation apps or in Google's local pack
Local SEO FAQ
Find Local SEO experts' answers to the most common questions regarding Local SEO marketing.
# Is Local SEO Possible Without a Business Website?
As a full-service digital agency, we understand the essence and thus always strongly advise having a professionally-built and optimized business website. Nevertheless, you don't actually need a website to leverage professional Local SEO services.
PopArt Studio stands at the forefront of providing state-of-the-art Local SEO services to small businesses that lack an official website. Our Local SEO strategy for such clients involves Google My Business and Social Media Management services - both equally valuable and powerful in local search.
Our GMB optimization service incorporates creating and optimizing our clients' GMB profiles to improve their rankings in Google's Local 3-Pack and boost the physical locations' visibility in Maps.
Within our Social Media Marketing services, we optimize clients' social media profiles to boost their prospect of ranking for searches within that social network and SERPs alike.
In addition, our Local SEO strategy involves acquiring relevant local SEO citations and listings that boost the prominence and trustworthiness of our clients' services - even without running a company site.
# Can I Hire a Local SEO Company If My Business Doesn't Have a Physical Location?
Companies that make deliveries without a storefront, service providers working from home, and enterprises serving customers virtually can all leverage the power of Local SEO.
PopArt Studio has recognized the hardships businesses with nuanced, hidden, or no physical locations face in their endeavor to attract customers. Thus, we have created a custom SEO strategy for those who aim to promote their non-brick-and-mortar brand.
Our Local SEO experts apply white-hat SEO techniques, coupled with tailored SMM and GMB strategies to help rank your business's products and services to your ideal customers.
# What is Meant by Local Search Intent in Local SEO
Much like in the traditional organic search, in Local SEO too the results are based on the relevance to each user's search query, and other search ranking factors such as the site's speed, backlink profile, etc.
Yet, in searches with local intent, another factor is taken into account: a business's geographical relevance to the user's search query.
Local search intent queries imply users are looking for a business or place they can visit in person or order a service that can come to their home. Typically, search queries with local intent are those that include the phrase "near me" or geotargeting through adding a country, city, neighborhood, etc, to the desired keyword.
So, a query "Local SEO services near me" yields search results listing businesses that rank for the keyword, based on the user's location.
Yet, thanks to the algorithm improvements, location modifiers have been dropping from queries, meaning the search engine can understand the implied intent behind certain keywords and match them with the relevant local results. This means that instead of a long-tail keyword like "Local SEO company near me", Google can understand the intent behind a query "Local SEO company" - even without indicators such as a business name or specific locations entered.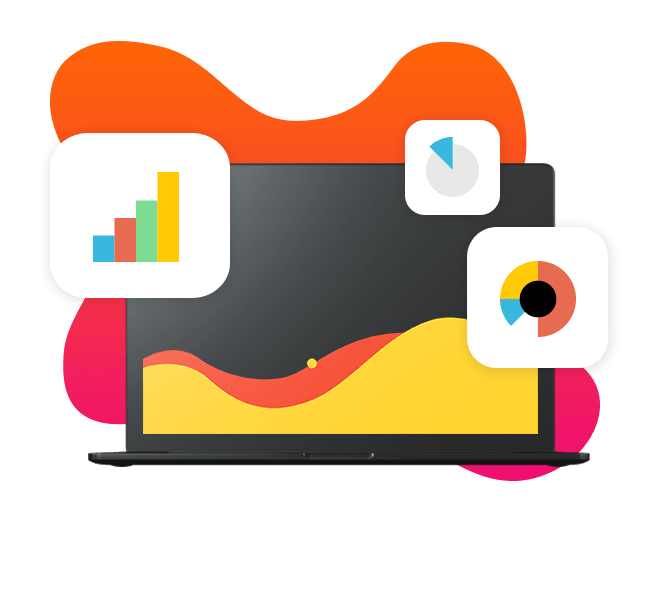 Order Local SEO services
Want to dominate your local market? Request a quote for PopArt Studio's Local SEO services and leverage the data-driven strategy, transparent partnership, and decade-long experience of our Search Engine Optimization agency.
Order