Drag and drop the picture here
We build connections with organizations around the world and we work with smart people who think progressively.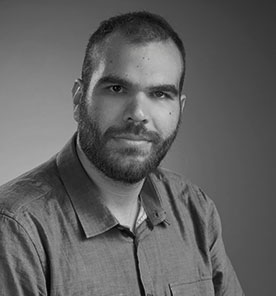 Srdjan Spaic
CTO - Technical Director
A project manager and the go-to person for every employee when they can't find the way out of the problems, whether they face the issues in management, development, databases, networking, or design. And he is a crying shoulder, too. In his spare time, he gathers the colleagues for a barbeque or a hot pot, and during the weekends he becomes a rock-star at the Brain Drain's band shows.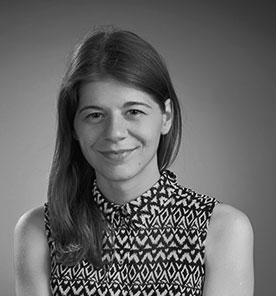 Terezija Katona
Art director - Novi Sad
As an antagonist of early morning wake-ups and the sudden break out from the REM phase, she considers snooze to be the most useful cell phone feature. Our dear Teri starts her day by riding her charming bike, courageously alarming everyone to get out of her way. She is responsible, hardworking, intelligent, and beloved from all colleagues. An airdrawn genius and the only one who knows how to manage her creative chaos. Illustrations and graphic design are her first love, web design the second one, while she reaches our for the comfort in a strange combination of paprika and chocolate. She likes to dance latino dances, and we like her.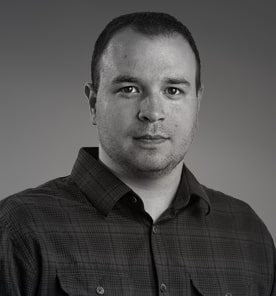 Tomislav Vojnak
CSO - Director of Sales
A wunderkind with a child's smile who elegantly captures you in a web of PopArt's services with hypnotizing emails. He is going to offer you one more service along with his charm, and he will get one more order from you. Subconsciously, you would know that anything other than accepting his offer would be a mistake. Always kind, full of energy, and with a smile on his face, he is constantly at your service. Except during the nights, when he is not sleeping, but rather watching an American football match.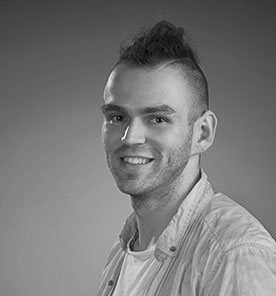 Jovan Nanic
Back-end developer
Raised by the computer, literally. But vdieo games had bored him pretty quickly, so he transitioned to much more serious stuff. It has been 10 years now, since his first code and the time he started "carving his path into the dark". From frequent code issues and the overthinking in the digital world he rests in nature, togenther with the rakia and ventilation. Don't be like Jovan, be better!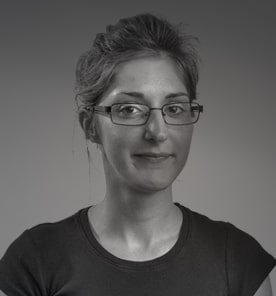 Andjela Sumanski
Front-end developer
The fastest fingers in our development sector and the only one polished as a matter of fact. At the same time, she is doing a hard refresh, writing scripts, communicating with others in CSS language, and helping others get rid of bugs as if she were a Raid. Our irreplaceable colleague is the oasis of the peace and comfort to the rest of the crew, so they can rest assured that everything is going to be fixed. Even if the Stack Overflow goes quiet, behind her glasses there is a keen eye and the solution for everything. She is always willing to share her lunch with the colleagues on a minimum wage, but she just can't seem to manage to go to that desired dancing and yoga classes.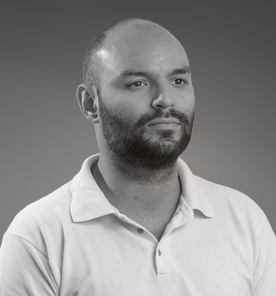 Predrag Kovacev
Graphic Designer
An artistic soul that knows no limits and explores through the endless depths of creativity. Design, painting, music – those are the aesthetic routes that our colleague conquers while seeking the perfect creation. Awards and recognitions are not outside of his range, and he is working a bit aside as well. Our colleague Djape, as we call him, always is there to shape the day with vectors and finish the day with music.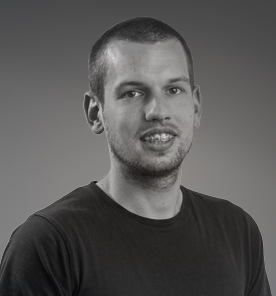 Igor Jakaric
Front-end developer
He selflessly shares his experience of new technologies and effects that he has stumbled upon while cruising through the websites of suspicious authority. Some say he is a junior, but he denies them on a daily basis as he doesn't miss the chance to learn something new and decorate his GitHub account. He often pulls, but he also pushes from time to time. He loves basketball, and more than anything he adores the shiny little apple from the famous brand. Being popular among colleagues, he is the first choice for a roommate on every excursion trip. His plan is to hit the Medior level in 5-7 years time, because that is how it's done.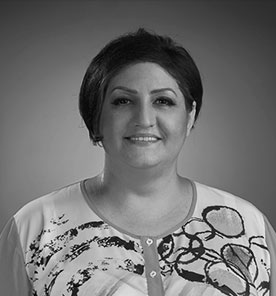 Marina Nikolic
Accountant
With more than 20 years of experience in the accounting and finance sector, she is supporting us in the area of both tax-accounting applications and legal regulations, as well as in our further business development. Responsible, hardworking and always ready for new challenges, she is doing business with a smile on her face. As a team player, she is always ready to help employees and clients.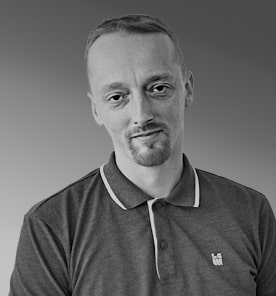 Pavle Kezunovic
SEO specialist
An experienced SEO expert with PHP running through his veins. He is the one who looks at life through tags and keywords, while analyzing breakfast and strategizing the day out using the SEO tools. He loves collecting stamps – the postage ones, so if anyone is reading this, he could use one from Argentina as well.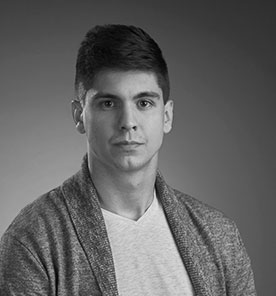 Viktor Jan
Art director - Belgrade
He walked his way through the Academy of Arts as would a curly lady in a silk dress walk via the Herceg Novi – Igalo corso. Very quickly did he go from the vector-guy and the Magic tool lasso eraser of the whiteness to the elite squad of coldblooded Featured designers. Trained to follow his instinct and shamelessly combine colors without a compromise, he had started creating lucid compositions that were criticized hard in digital and screen print. The fast life and his enormous fame led him to Belgrade, because Novi Sad had become too small for both him and Terezija. Now, he is creating music compositions during the night, alongside the Tabled LED lamps, and he is designing during the day, while on a thin line between the day and the night he animates everything in an interactive virtual world of emotions.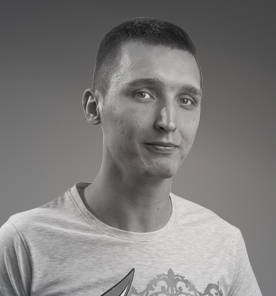 Vukasin Petrovic
Back-end developer
He stands at the crossroads of the good and the evil, while leaning more towards the dark side of back-end development. Captured in the future, he melancholically remembers the past and the countryside idyll. His ambitions and a hunger for a development knowledge are won over only by the love of rich and spicy homemade food. He is easy on a trigger when there is a need to call a delivery service, he changes frameworks like politicians change parties, and he just can't stand the slackness. The lover of a classic literature with an accent on a project management documentation and Agile methodology. Logics and PHP are his strong sides, while he is strongly against element stylization and he runs a movement for the CSS abolishment. He is not much of a bus fan, so he cruises around in his car, hoping not to get a driving penalty. He is a Laravel fanatic, he drives an automatic, and he is a lovable romantic.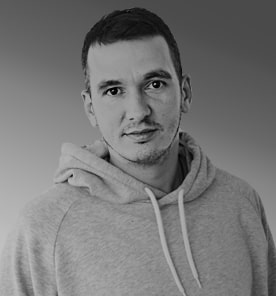 Aleksandar Maravic
Front-end developer
His desire for an adoption of the new knowledge in the web development sphere goes far beyond his basketball skills. He is always there to make his colleagues' day. He has brought a breath of fresh air into our team and he has thought us that a day lasts for 26 hours. His coffee is the sweetest, even when it's bitter. Because women cannot stay indifferent in his presence, we try to keep a text editor in front of his eyes all the time.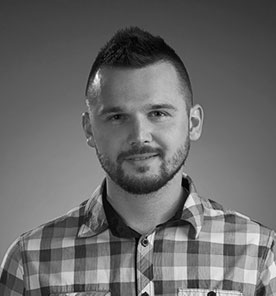 Pavle Josifidis
Front-end developer
He has brought a Mediterranean spirit to our office, but every day he eats a curry-based meal. He doesn't like the sound of the alarm, so he daydreams a lot, and as a romantic soul, to ladies he always takes a bow. Adores football and the atmosphere of a bar, so he doesn't come home before the break of dawn. He writes a clean code and appreciates good font, but he cuts through the deadlines as those were the Macedonian Front. He is doing validation and stylization of forms, he loves the smart effects and he respects the norms. Right after reading e-mails, he sets off to code, while oceans of errors are waving the boat.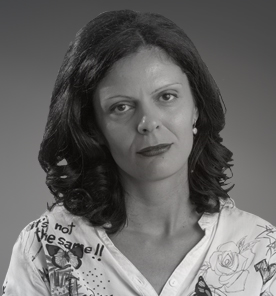 Kristina Popovic
Project manager
German Sector
In love with distant travels, foreign languages, and cultures. Officially: German language professor, a translator with a long-standing experience, and our first contact with the German-speaking market.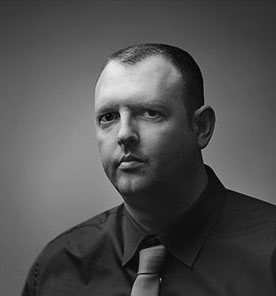 Dejan Popovic
CEO and founder
After graduating from the Faculty of Technical Science, he has established the PopArt Studio. He tries to learn something out from every mistake, to convert every flow into the advantage, to turn every defeat into the victory. Workaholic, stress collector, and a rolling machine.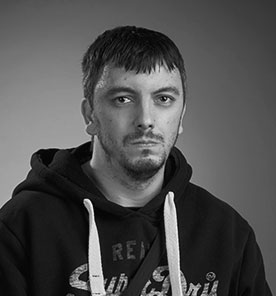 Igor Boskovic
CMO
Director of Marketing and Consultant
Others dance as he plays. Filthy hand of the law. An inexhaustible source of ideas, a perfectionist, strategist, and a marketing fanatic with enormous experience.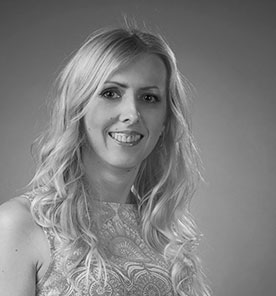 Smilja Pjesivac
SEO specialist
SEO strategist and analyst, perfectly organized and capable of multitasking. Besides the Internet, she loves nature and she is always in a good mood for a good book.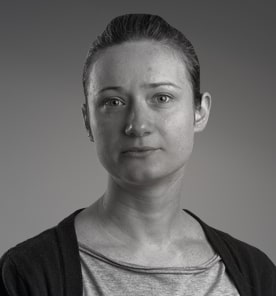 Nadja Bozovic
Copywriter
Inspired by original narratives and amazed by effective visuals. Always ready to roll up her sleeves and dive deep into the research for a next story, article, blog... A lifelong learner who doesn't give up on reading books, not just yet. An eternal optimist and a profound chocolate lover. Give her something to write and she will be happy. Fortunately, writing is her job.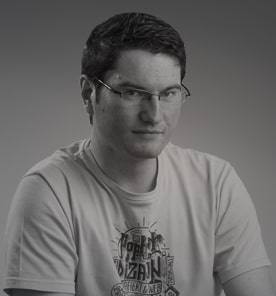 Petar Plackov
Front-end developer
As a specialist in graphics engineering and design, he started coding a few years ago because he wanted to know how does the implementation of a design into the website work. In his free time, he goes to bowling and he runs a platform that specifies and maps pet-friendly places in Novi Sad.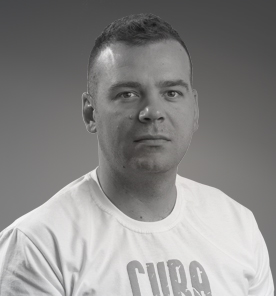 Nikola Popov
Back-end developer
A professor with an old-school style and his eyebrows standing high. He codes at our office and teaches at Electrotechnical high school. To his students, he is strict, but righteous, always ready to help them. His sharp eye separates client and server side. He eats PHP for snack, uses Java while asleep, and likes JS with Vanilla. He hasn't had a good relationship with CSS for three years now, because their viewpoints split apart. He likes chess, nunchucks, and if he has to choose between life or a star in the video games with tanks, he will take both. Our professor is ready for hard challenges and custom solutions, and he is always in the company of women.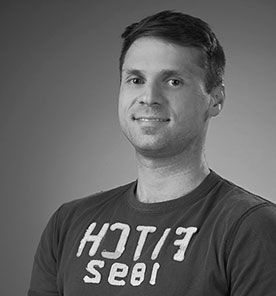 Slobodan Petrovic
SEO specialist
After several years of working in the field of web design and website creation, he turns towards Internet marketing. His philosophy is to aim for satisfiable user experience, while implementing logical thinking into the website, in order to fulfill a client's goals and make the best out of websites purpose.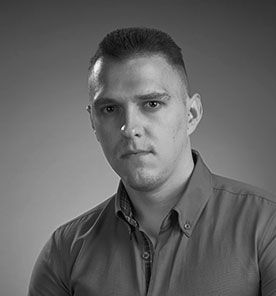 Milan Tomic
Web designer
Web designer and an innovator. His job is to put ideas into work, in the most creative way imaginable. With more than eight years of experience, he'll make every website shine brightly with the splash of his design magic. Expect the unexpected, and you'll be satisfied.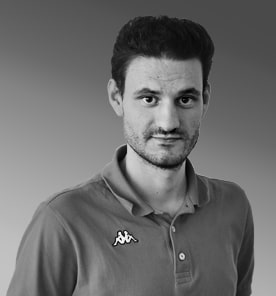 Lazar Lukic
Front-end developer
He has always been interested in technology, and for many years he has been spending most of his days in front of the computer. He became web developer because it was the right kind of a profession for him, the kind that brings balance between coding and creativity, that he expresses through animations. He simply adores macro tasters and scripts for repetitive operations, because why would he do something that a script can perform much faster. He is also obsessed with 'to do' lists. Did someone mention a new project? Oh, it's time to make a new 'to do' list.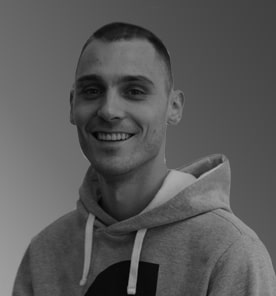 Milorad Jekic
Front-end developer
There is always a desire for one ticket more for each of his classes. He is a great believer in BEM methodology, and he always nests his code right where it belongs. At home, he is beating the African drums, and at the office – a Vietnamese keyboard. He likes a quality reading matter, but he occasionally gets sore eyes from too much freelance materials. He is a strong reinforcement to our team and he shares his knowledge selflessly. When he writes in CSS, pages are scraping, and his nickname Comi goes a long way, all the way down from his Brcko hometown.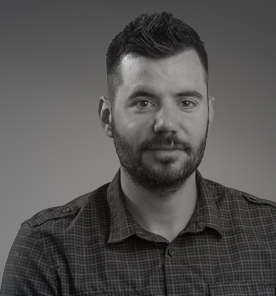 Aleksandar Milenkovic
Front-end developer
Looking through the prism of concave Gucci glasses, he realized that his future is interlaced with binary code. He possesses a strong will and he is determined to step up on a chair to say what he thinks, not caring about the consequences. He loves the guitar, equally the same as he hates the automatized checking point at our office, the one that is ticking the time for each one of us. A hedonist, perfectionist, rebel, and most of all – a good friend.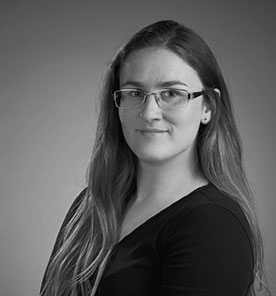 Tamara Stantić
Intern - graphic design
Tamara is a huge fan of illustrations and all other art forms. She started exploring the graphic design field during her college days, and ever since, she has developed a keen eye for implementing perfectionism in all of her design works.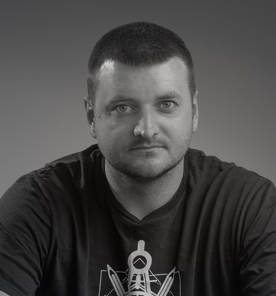 Dejan Stanic
Front-end developer
A colleague who handles 7+ projects at one time. Our Dejan is a responsible and unshakeable member of our collective, a member with integrity. He likes various selectors, but he never leaves a class alone. He writes a pixel perfect code and from day to day, he becomes a better and more serious player. He leaves his heart on the field, just like his favourite Mbappe, and he never gets cold feet in front of the clients. Every day he contributes to a better world, not just on paper, but for real. He likes the 7th floor, and he loves the apartment to be in dark.