Drag and drop the picture here
We build connections with organizations around the world and we work with smart people who think progressively.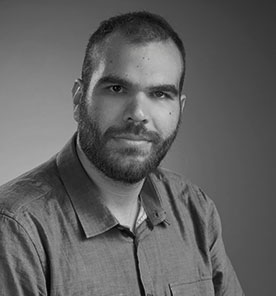 Srdjan Spaic
CEO
A project manager and the go-to person for every employee when they can't find the way out of the problems, whether they face the issues in management, development, databases, networking, or design. And he is a crying shoulder, too. In his spare time, he gathers the colleagues for a barbeque or a hot pot, and during the weekends he becomes a rock-star at the Brain Drain's band shows.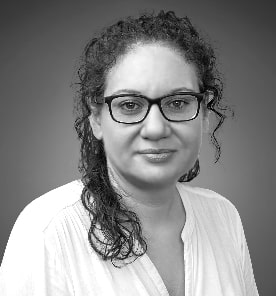 Svetlana Topalov
ASP.NET developer
When you combine math, precise code, a big smile, and music, you get the person who adorns our development team. She aspires to understand every detail of the coding problem. Give her a good brain sport and she will be completely occupied with it. She also expresses her love of detail through her hobbies, such as interior design, handicrafts, and experimenting in the kitchen. In the evening you will find her having dinner with friends, playing a board game or excitedly following a Formula 1 race. If you want to motivate her, give her wafers, and you will not be mistaken!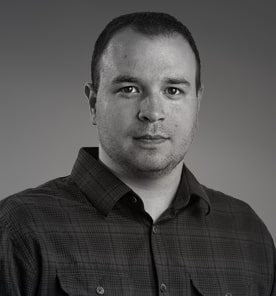 Tomislav Vojnak
CSO - Director of Sales
A wunderkind with a child's smile who elegantly captures you in a web of PopArt's services with hypnotizing emails. He is going to offer you one more service along with his charm, and he will get one more order from you. Subconsciously, you would know that anything other than accepting his offer would be a mistake. Always kind, full of energy, and with a smile on his face, he is constantly at your service. Except during the nights, when he is not sleeping, but rather watching an American football match.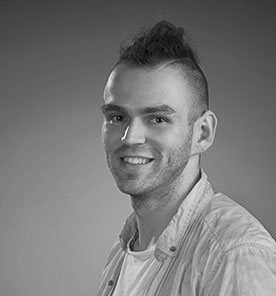 Jovan Nanic
Back-end developer
Raised by the computer, literally. But vdieo games had bored him pretty quickly, so he transitioned to much more serious stuff. It has been 10 years now, since his first code and the time he started "carving his path into the dark". From frequent code issues and the overthinking in the digital world he rests in nature, togenther with the rakia and ventilation. Don't be like Jovan, be better!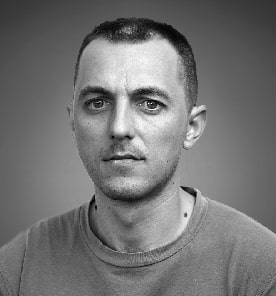 Dusko Varicak
Back-end developer
As a PHP enthusiast, he will be the first one to introduce you to Laravel is new features. He is one of those who are happy about problems and our luck is that he does not give up until he solves them. As a big fan of black humor, he never gives up entertaining us. In his free time, he likes to watch a good film or read a quality book. When he pauses, he solves crossword puzzles and reads Alan Ford or other comics.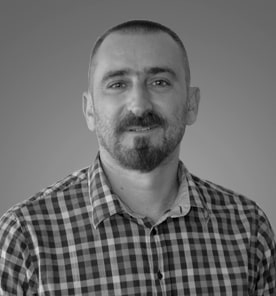 Milan Brankovic
Graphic designer and illustrator
He is at the same time morning person and nighty bird, when he wants and how he wants. But, coffee always drinks without sugar. As he loves to say, he is a jazz addict and very big fan of cartoons and shortend movies. He has grown up on comic books. Moebius was and still is his favorite inspiration. He enjoys in the moment, master of the pen, perfectionist… He said that people are afraid of him, but he doesn't know why, he is just a good friend with imagination. And he is a father of one Aleksandar. He started to draw with pen and ink, to dedicate himself to digital illustration. He loves to draw faces, and lonocut is one of his favorite graphic stills.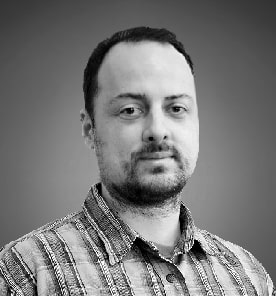 Lazar Dacic
WordPress developer
WordPress developer stuck in Front-end due to his close relations to designers. He is a neat Virgo who likes to dedicate time to thinking and analyzing details he comes across. Communicativeness is his main trait. He is creative enough to write you a poem, but also discuss in great length about a topic you are not at all familiar with. Although tennis is his first and true love, we hope PopArt is the court we will manage to tame him.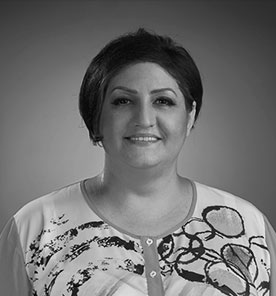 Marina Nikolic
Accountant
With more than 20 years of experience in the accounting and finance sector, she is supporting us in the area of both tax-accounting applications and legal regulations, as well as in our further business development. Responsible, hardworking and always ready for new challenges, she is doing business with a smile on her face. As a team player, she is always ready to help employees and clients.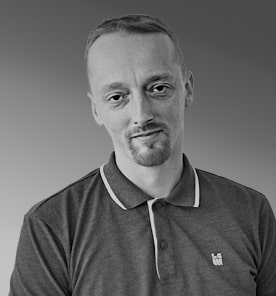 Pavle Kezunovic
SEO specialist
An experienced SEO expert with PHP running through his veins. He is the one who looks at life through tags and keywords, while analyzing breakfast and strategizing the day out using the SEO tools. He loves collecting stamps – the postage ones, so if anyone is reading this, he could use one from Argentina as well.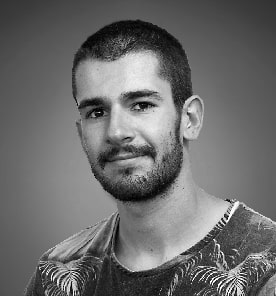 Aleksandar Roman
Video and photo editor
A cyclist in car racing, photographer studying programming. Lover of nature, adventures, and challenges. Striving towards the best version of what he has at disposal.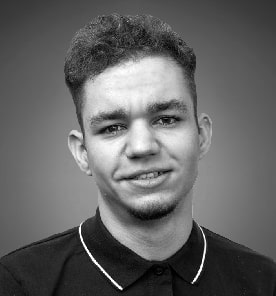 Vukasin Lalosevic
Back-end developer
He discovered his passion for computers through games as a child. He enjoys writing clean code and discovering new technologies. In Laravel, he found the perfect combination of simple, neat, and beautiful code. After finishing work, he likes to clear his head by walking or swimming in nature.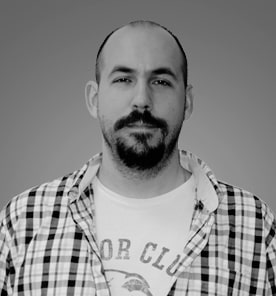 Stevan Grbic
Sales Manager
Gets up at 6. Arrives at the company on his big bike, happy to have already covered half of his planned distance. He'll recommend the best cycling and walking app, only to lift his competitive spirit alongside you tomorrow. From introvert to extrovert, from graphic designer to sales manager, working on himself is what he concentrates on the most. Dislikes inconsistencies and being late. Makes delicious sweets. At least he says so.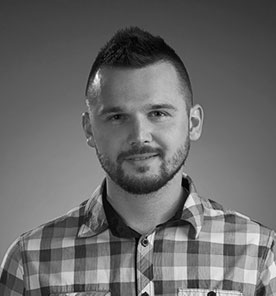 Pavle Josifidis
Front-end developer
He has brought a Mediterranean spirit to our office, but every day he eats a curry-based meal. He doesn't like the sound of the alarm, so he daydreams a lot, and as a romantic soul, to ladies he always takes a bow. Adores football and the atmosphere of a bar, so he doesn't come home before the break of dawn. He writes a clean code and appreciates good font, but he cuts through the deadlines as those were the Macedonian Front. He is doing validation and stylization of forms, he loves the smart effects and he respects the norms. Right after reading e-mails, he sets off to code, while oceans of errors are waving the boat.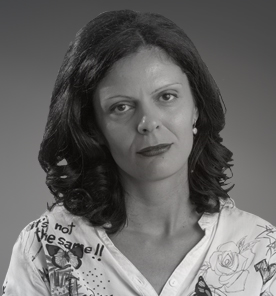 Kristina Popovic
Project manager
German Sector
In love with distant travels, foreign languages, and cultures. Officially: German language professor, a translator with a long-standing experience, and our first contact with the German-speaking market.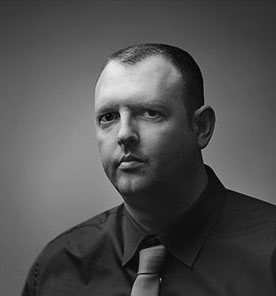 Dejan Popovic
Founder and consultant
After graduating from the Faculty of Technical Science, he has established the PopArt Studio. He tries to learn something out from every mistake, to convert every flow into the advantage, to turn every defeat into the victory. Workaholic, stress collector, and a rolling machine.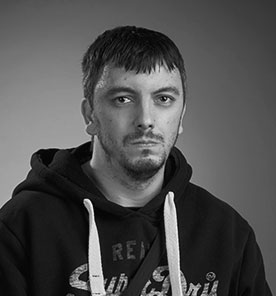 Igor Boskovic
CMO
Director of Marketing and Consultant
Others dance as he plays. Filthy hand of the law. An inexhaustible source of ideas, a perfectionist, strategist, and a marketing fanatic with enormous experience.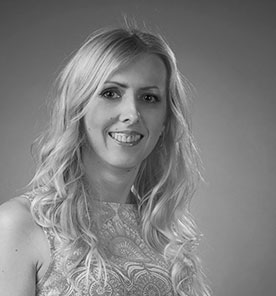 Smilja Pjesivac
SEO specialist
SEO strategist and analyst, perfectly organized and capable of multitasking. Besides the Internet, she loves nature and she is always in a good mood for a good book.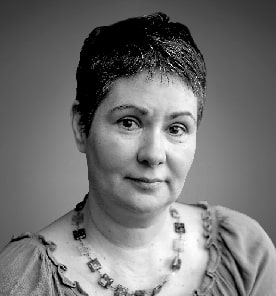 Aleksandra Blagojevic
Back office Manager
Serene, friendly, calm, careful, tactful, ... it would be nice if she were so, but she is not. A passionate traveler and ecologist, a lover of applied science and art. She loves Nina Simone, Huxley, Breaking Bad, snow, and sun! There are undoubtedly moments of virtuosity, but at the moment she is very cleverly hiding them from us.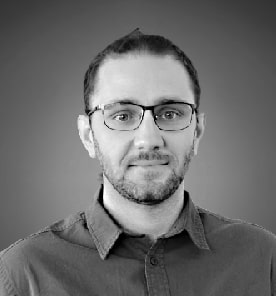 Nenad Marinkovic
Front-end developer
Ever since he knows of himself, he is at the computer. Although he graduated from sociology and political sciences, his love for computers and the internet led him to the world of design and development. Quickly, he became a lover of well-written code, typography, harmonious and functional design. If he is not at the computer, he is probably chopping vegetables in his kitchen or discovering a new route on Fruska Gora. He hitchhiked in all countries from Portugal to Turkey, including Liechtenstein. He loves black coffee, books about social-historical and political topics, traveling, and long walks on hills and mountains.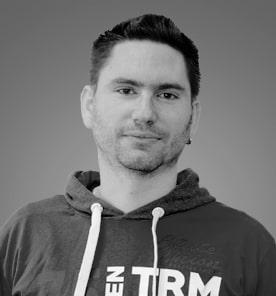 Dalibor Vlaho
Front-end developer
Precision in creating a website visual identity is his strong point. When it comes to sports, his favorite is cocktail making, although ball sports can do as well. He has a competitive spirit and wins a game of table soccer only with a mug of a fine beer. He's outgoing, so suggest him a good place with live music, and he'll surely point you to the best stew in town. Plays the guitar, and mysticism is his reading genre. We'd say, typical rocker and headbanger.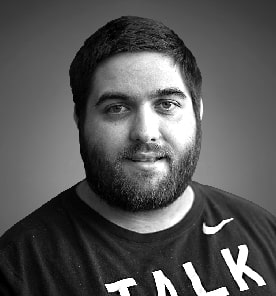 Stefan Nikolic
SEO Specialist
A rookie in the world of Digital Marketing, who compensates his lack of experience with hard work and incessant learning. He enjoys keyword research and claims that Google Analytics relaxes him. He is very focused on work ... until you mention anime and video games, then things go downhill.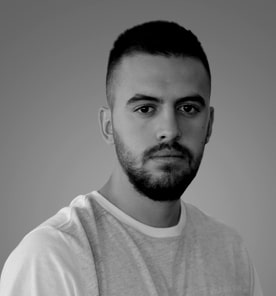 Zoran Mijatovic
Graphic designer
In love with computer and video games since he was a kid. Grew up with the game Call of Duty 2. Fell in love with the world of design accidentally, during playing video games. His whole life is active in the sport as a football player. When he felt magic of non-stop partying and serbian "kafana", he has gone to the other side, but he very quickly came back on the road of creativity, design and successful projects. According to other colleagues (especially women colleagues), he is the best coffee-maker on this side of the Europe. Very friendly, nice, always open for a new friendships and new corporate challenges.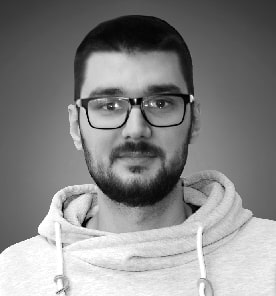 Nikola Pokrajac
Front-end developer
From the first moment he sat a computer, they became inseparable. Although most of the time he spends playing World of Warcraft, in his free time he manages to program. As he enjoys tasting new recipes, once he is finally away from the computer, the kitchen is his next stop. He is a lover of stand-up comedy and American football, and the best relaxation for him is time spent with his girlfriend and dog. He does not talk much, but he is also direct and cautious, which always makes him a desirable team member.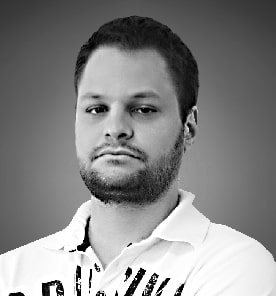 Goran Vezmar
Front-end developer
A great example of a hobby turned profession. A stonemason by profession, an amateur philosopher, minimalist in everything - expect animation. There he can overdo. What has to be animated is not difficult, all the rest is. He loves to relax with a good movie, binge-watching TV shows, walking, or fishing. He is one of those with whom we learn that, if we do what we love, it is possible for our job to keep our focus. We are glad to give him new tasks because we truly enjoy the products of his work.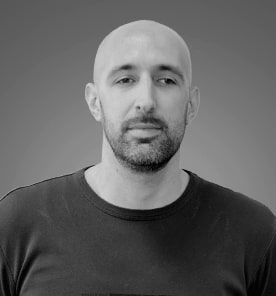 Ilija Tatalovic
Back-end developer
Talks little, but communicates excellently through code. He truly fell in love with coding through Laravel, and today his biggest passion is website functionality. Currently, he's in the hardcore phase of preparing Test-Driven Development, trying to keep up his coding shape daily. When it comes to cardio, besides cycling, he does Vue.js. After hard training, he recovers with a cold beer and shows.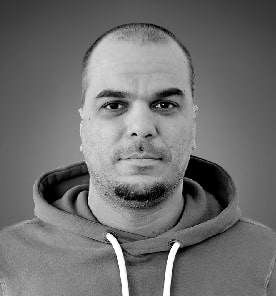 Goran Spaic
ASP.NET developer
He defines stubbornness as the persistence to do his job in the best possible way. It is in our favor that he leaves the problems in better shape than he found them. We do not have to suggest it, his software research does not stop even after the workday is over. He always enjoys good training and a video game. He never stops in a constant race against time, he is a great fighter against boredom and a seeker for the meaning of life.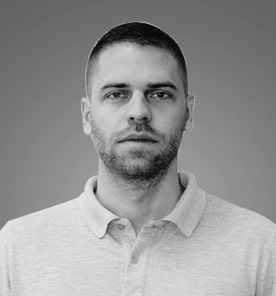 Boris Rabasovic
Graphic designer
The most domesticated member of PopArt, although only while in the company. He's charmed by geometric shapes but favors the circle. Expectedly, he's a passionate lover of monograms and typography. Neat, fast, and guided by deadlines. Enjoys in revealing music and video production novelties, while in his spare time squeezes citruses and seeks inspiration in nature. His favorite number is eight, so we're waiting he finally agrees to do eight projects at once.