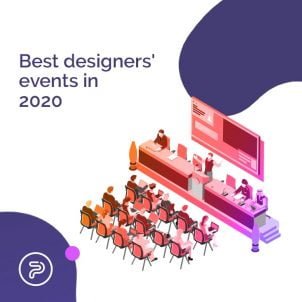 The ultimate guide to the best designers' events in 2020
For the world of design, 2020 already looks promising. Designers who are interested in learning more about the latest trends and innovations will have an abundance of events, conferences, and meetups in all parts of the world, throughout the year.
If you're keen on finding out about the novelties in the industry, sharing your knowledge and experience, and meeting fellow design professionals, we present you with the ultimate guide to design events in 2020.
Head down to our list and find your next favorite design event, and let us know which of these you'll be adding to your calendar.