No matter which industry you're in, or what kind of business you run, in 2023, you know that you will need to increase your visibility online to drive more organic traffic toward your website and convert that traffic into sales and clients. The same thing applies to dental practices as well. As a matter of fact, the entire health industry can benefit from search engine optimization. Chances are, if you've been running a dental practice for some time now, you've invested both money and time in local SEO for dentists or at least run a few ad campaigns to boost your visibility online. 
Many dentists and healthcare professionals have taken advantage of search engine optimization and often have mixed feelings (not to mention results) about the entire process. This is especially true if you've taken a shot at increasing your visibility on your own. SEO can be challenging, and even if you work with an agency with little experience, you might not be able to tell whether the campaigns are working.
As such, in this guide, we will address the most critical aspects of local SEO for dentists, talk about the importance of strategizing, blogging, performing the right amount of research, and more.
Of course, in the end, if you want to learn more, you can always take advantage of our dentist local SEO service. 
Set Up Your GMB Profile
To kick off this local SEO guide for dentists, we recommend ensuring that you have an accurate and complete listing on Google My Business, even if your website is stellar and better than your competitors. GMB complements your site, as the information given here will appear on searches and Google Maps.
Make sure that all essential business info is complete and accurate. Give your address, phone number, name, and the payment methods you accept, along with your business hours. 
When it comes to local dentist SEO, it's also important to regularly visit the GMB dashboard, as suggested edits from others (or Google) may result in a few unwanted changes and inaccurate changes. 
You will also need to choose the best category and secondary categories that fit your practice's services the most, and you may also want to write a short description of your business and services.
GMB also lets you promote your blogs and lets customers leave reviews on your page. The latter can be a crucial SEO factor, but remember; you don't want to pressure people to leave a positive review. Have a plan to respond to both positive and negative reviews so prospects can see that you are always on top of your game, even in the worst-case scenarios (which should happen rarely).
Keyword Research for Dentist Local SEO
Refreshing your keyword strategy can also do a lot to your efforts in local dentist SEO. Double-check whether you still use the most relevant keywords for your industry and services. Check out whether the traffic on these keywords is still high and what your competitors are ranking for. 
Several tools can help you perform thorough keyword research and create an updated list for your overall SEO strategy. Ensure you have keywords with geo-targeted terms, educational, and commercial intent. Also, make sure to answer the most relevant questions about your expertise and services. People usually have quite a few questions regarding dental health and dental procedures, so answering the most concerning questions in your blog articles and website content can go a long way in standing out in the eyes of Google. 
Blogging and Local SEO for Dentists
No matter how you look at it, quality content is still crucial for SEO success, no matter whether you're a dentist, car dealership, clothing brand, or coffee shop. Blog posts and longer content formats (not to mention video formats with optimized descriptions) have become increasingly crucial in ranking high and providing valid information for your visitors.  
When creating blog posts, or any other type of content, always go by the E-A-T principle, as in expertise, authoritativeness, and trustworthiness. 
When creating content like this, along with performing the proper keyword research for dentist local SEO, you will be able to build your reputation as a trustworthy and expert figure in your industry.
When it comes to content ideas, there are always various topics you can cover while still answering relevant user questions. 
You can always opt for the following: 
A comprehensive dental FAQ detailing the most common patient concerns. 

Nutritional advice – what we eat can impact our dental health.

Detailing the advantages and possible drawbacks of dental services

Overcoming the fear of the dentist – in the US alone,

around 36% of people

 have dentophobia, making it a worthwhile topic to discuss 

Basic dental history

Dental trends

Seasonal topics: "Halloween Candy and Dental Health," for example

Mythbusting articles

Round up blog posts, featured articles, and guest posts.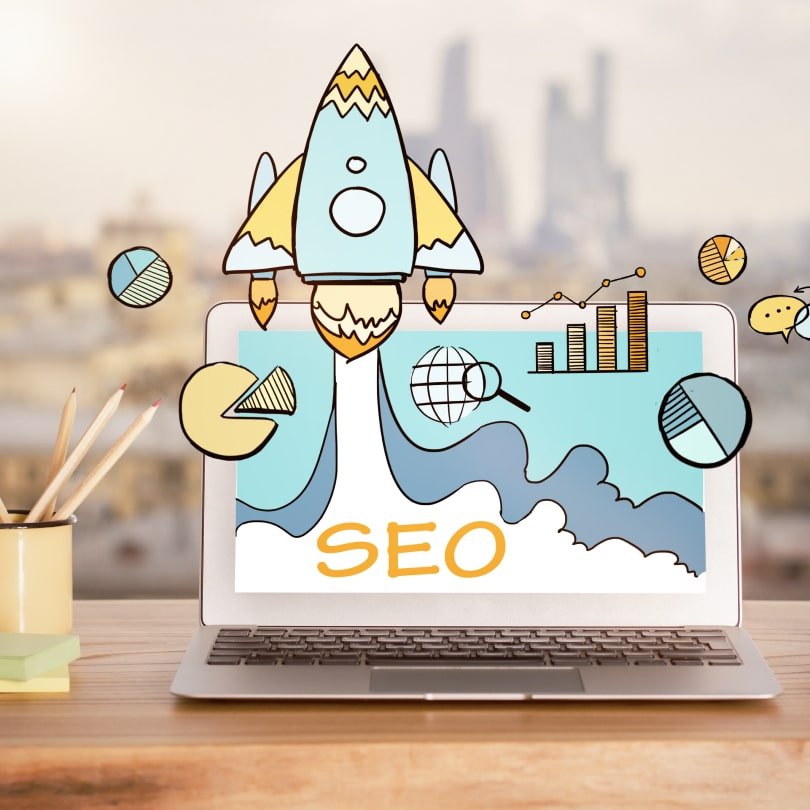 Technical SEO and On-Page Optimization
Local SEO for dentists should also integrate technical SEO into the overall strategy. Logically organizing your website makes it easy for users to navigate the pages and find what they're looking for quickly. 
Organize your services in your navigation bar, and ensure that it follows an intuitive, logical manner. This will ensure that the users will find every piece of content they are looking for and will make them stay for longer. This will signal to Google that your website is valuable for your visitors, thus, improving your ranking. On that end, proper and logical page interlinking can further keep your visitors engaged and on your website. 
Lastly, if you want to decrease bounce rates, you will also want to ensure that your pages load quickly. The average user won't stick around for long if the pages don't load, and there are a couple of things experts can help you with to improve overall website speed and performance. 
An excellent local SEO guide for dentists will also mention the importance of on-page optimization. 
That being said:
Use your keywords in your title tags,

Use them in meta descriptions

Use them in your heading tags

Use them in new URLs
Online Directories, Citations, and Link Building
Work on appearing on as many quality online listings and directories as possible. Don't go with too many citations at once, as it may look suspicious and may only hinder your local dentist's SEO efforts.
Check for local and state-wide associations as well, so your visitors (and Google, too) will know that you are a reputable professional whom patients can rely on. 
Lastly, build authority with a healthy link profile, and increase trustworthiness in the process. Create relevant, quality content to get inbound links in the form of source quotes or by writing guest posts.
Remember that the point of link building in local dentist SEO is to get quality links, as low-quality ones may even hinder your progress. 
Professional Help to Boost Your Visibility
While this guide covers many of the basics of local SEO, it doesn't go in-depth on performing these duties and strategic steps. To learn more about them and to ensure that your practice and stellar services become visible on the most significant search engines, it's always a good idea to get expert help. A reputable and experienced SEO agency can help you with creating the right strategy and implementing the right changes to your website and content to get started. Also, they will work with you continuously to keep your organic traffic high and make any adjustments as Google's algorithms change.