Regardless of your company size, you want your target audience and potential clients to find you and learn about your services quickly. But small businesses might have a more challenging time reaching a more significant number of customers than giant enterprises and corporations. Luckily, small businesses can leverage the power of backlinking with our local link building guide.
Small business also have a unique advantage – they have higher odds of targeting a regional market and achieving visibility.
The trick is to get your business in front of more potential customers by boosting your online regional search presence. However, you must wonder how to accomplish that.
Establishing relevant links helps you enhance your organic regional traffic and rankings. Backlinks are the decisive factor in how your website will rank.
Because of that, we created this local link building guide. It aims to help you increase your traffic and improve your ranking strategy.
What is Local Link Building?
Local link building represents the process of building up-to-date and relevant links from regional business websites. That helps boost organic traffic and rank a company higher in searches for compatible regional keywords.
These links are continuously among the most crucial ranking factors. For instance, a 2020 survey found that 93 percent of consumers used online searches to find a nearby company.
Moreover, 28 percent of these searches result in purchases. These links help companies increase their domain authority and traffic, allowing them to convert more leads.
Thus, establishing helpful links is among the best ways to ensure a website is relevant and beneficial to the community. Some might say there are other methods to achieve that, such as social network mentions, podcast appearances, and blog guest posts.
But this backlink building is unique. These links derivate from sources compatible with the company's geographical area (e.g., press releases, blogs, directories, city guides).
For instance, if you own a pasta restaurant in London and get a backlink from a food blog in Derby, that is relevant and will likely improve your backlink profile. However, that wouldn't be efficient in attracting nearby customers and encouraging them to visit your company.
Hence, links from regional platforms and websites are essential for reaching people in your area. Small companies must center their efforts around regional link building, which helps drive success.
Nevertheless, getting just any links to your website is not enough. Instead, you should have an intentional approach and focus on relevant backlinking.
You should also participate in your community, sponsor events, cultivate connections, and ensure people in your area know about your organization and mission. Thanks to that, you'll become a go-to company brand among your customers.
This local link building guide gives you the necessary insights into this process and how to get local backlinks.
Diving Deeper into Local Link Building
Before leveraging this method, it's crucial to understand how this link building works.
Google has the Local pack and local organic results. The former is a feature appearing on the first search results page for any queries with regional keywords and intent.
This SERP element uses a map to highlight business locations and the three most relevant companies for the person looking for a service or product. As a result, company owners should optimize their Google Business profiles efficiently.
The Local pack shows organic results beneath the query. When someone looks up "Amsterdam beauty salons" the regional organic results show Amsterdam beauty salons and any relevant links, including directories, blog posts, and guides.
These results mainly depend on link signals and on-page signals. It would help to establish solid regional links to rank high in organic results.
However, people often mix links and citations. Here's the difference.
What is a Local Citation?
This citation represents any mention of a regional business, including its partial name, full name, phone number, or address. One may find these citations on apps, social media networks, or websites.
These mentions help internet users discover nearby businesses. Therefore, they affect regional SERPs.
But despite both being beneficial for your company, backlinks represent direct links from another website to your company's page. However, partial citations might not impact your traffic and authority much due to not giving complete information.
Follow these local link building tips to create the most efficient strategies.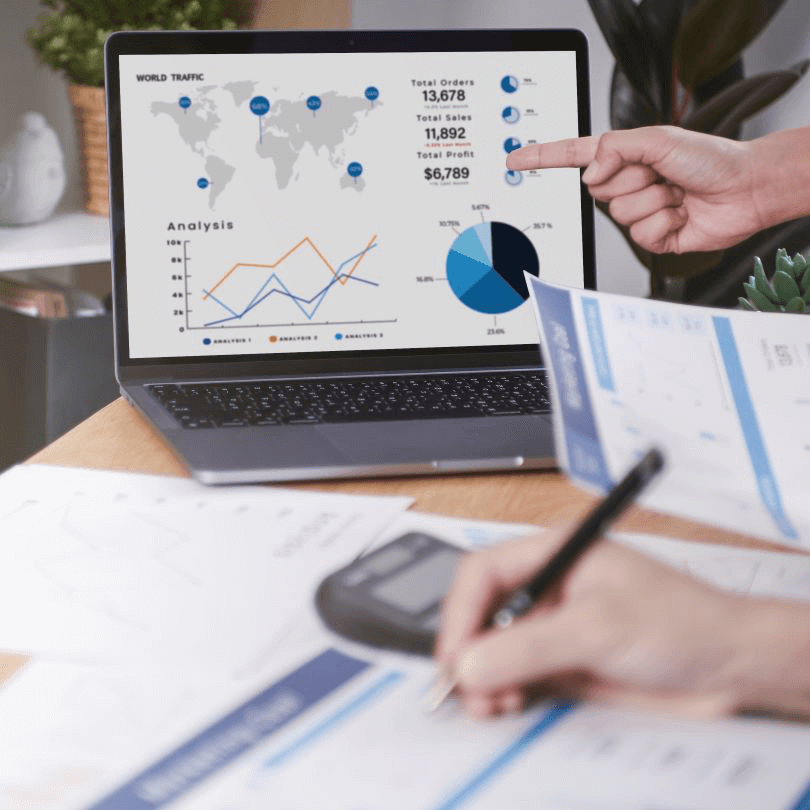 Top 5 Tips on How to Get Local Backlinks and Improve Your Local SEO
Our local link building guide highlights the five most efficient ways to drive organic traffic by getting relevant backlinks.
Establish Close Business Connections
Reinforcing human relationships is often underrated. Yet, this is also the most efficient way to get these links and be more present in the minds of your consumers.
Start with your existing relationships. Go through contacts and assess who would benefit from a partnership or might be interested in spreading a positive word about your company.
For example, bar owners may reach out to nearby restaurants, suggesting coupons their customers could use after buying a particular number of drinks. The latter could share information about this promotion on their website, providing a relevant backlink.
Think about the businesses that complement your services or have something in common. You can also talk with your vendors or suppliers to get relevant backlinks to your website.
However, it's wise to do this in person. Instead of sending an email or calling your potential partner, visit them and present your idea face-to-face, allowing more efficient communication.
Build Citations
Establishing citations should always be among your first link building strategies. That helps you share the elementary data about your business across various sources online and reach more people.
Although citations are online mentions in business directories, they can also include links to your website. When building citations, seek industry-related directories and those focusing on your unique niche.
Thus, they are easy to find. Simply type (industry) directory, (industry) listings, (city/town) (industry) directory, or (city/town) (industry) listings. But research them before establishing links.
These directories should align with your company's products and services, ensuring they can generate sufficient traffic. Choose free listings or check whether they offer benefits that match the fee required for paid directories.
Reach Out to Influencers from Your City
Influencers are becoming an increasingly valuable marketing tool for companies, regardless of their products and services. They can help you establish a presence and authority in your community.
Most cities have blogs that attract many visits and provide relevant information to the citizens. That is a great way to get a word about your company out there and piggyback on their audience.
Moreover, these influential individuals typically look for new opportunities and connections. They would eagerly share a link to your website on their platforms in return for a product sample or discount.
Collaboration with influencers would help you get relevant backlinks and connect with younger customers, who are more likely to inform themselves about businesses through their favorite online personalities.
Get Mentions in Relevant Press
Although it might take more time and dedication to research and contact regional blogs, newspapers, websites, and podcasts, it would accelerate your backlink-building strategy. Besides, you can reach out to media outlets that have already mentioned you in their content and ask to add a link to your website.
Use your communication skills and write a friendly email asking to adjust the article by introducing a backlink. But it would help if you also worked on getting new press features by creating a list of relevant websites and publications.
Leverage Google's Advanced Search to look up terms like a business spotlight, feature, or entrepreneur spotlight. Moreover, check your competitors' backlinks and consider reaching out to the press that mentioned them.
Reach out to relevant writers, inspire them to write about your company, and add a link to your website. Offer a different angle on a story that would interest their readers.
Work with Professionals and Experts from Your City
Reach out to professionals and experts from your area to build tight-knit connections that could help you get backlinks and increase brand awareness. For instance, you can collaborate on niche projects and events related to your organizational mission.
A graphic designer could partner with technical writers from their city to create video or written content on the latest trends and techniques. On the other hand, if you're a tourist agency owner, you might work with travel insurance companies on developing insurance plan content for your website.
The first step is to list relevant professionals who align with your niche. For example, you can use online directories to find nearby specialists with authority in your industry.
Working with these experts would help develop more informative, engaging, and helpful content for your website visitors. Thus, when your partners post these articles and reviews on their social media and websites, you'll get backlinks that boost your SEO.
---
To Wrap Up
Building links to your website might take time, research, and strategizing, but improving your SEO and gaining more business visibility is an efficient strategy. However, you should start today and choose the best method to encourage companies and industry professionals to link content to your website.
If you want to go beyond the local link building guide and prefer specialists to do this for you, consider contacting us to get a quote for our local SEO services. That would allow you to focus on interacting with your target audience and brainstorming future strategies to improve your company's visibility and authority.