Website optimization requires a certain methodology. There is an abundance of onsite parameters that need to be checked and many SEO beginners often do not know where to start.
A few years ago, we already wrote about our favorite tools, namely Google Analytics, Keyword Planner, Webmaster Tools, PageSpeed Insights, Copyscape, Open Site Explorer, etc. (see the bottom of the text t find the old article). Even though these are all great tools that can be still used today, we realized that there are many other so here are some of our favorite tools we use on a daily basis.
---
1. SEOptimer
When performing an audit (which is the first stage of the process), there are so many things that need to be checked. SEOptimer is one of the tools you can use for this. You just need to type the URL address and wait for it to process the request. In a few moments, you can see the results in five categories: SEO, usability, performance, social, and security. Below this general overview, you will get the details for every category, as well as tips for improving them. Make sure to do high priority tasks, and when you have checked them all can you check those with a lower priority.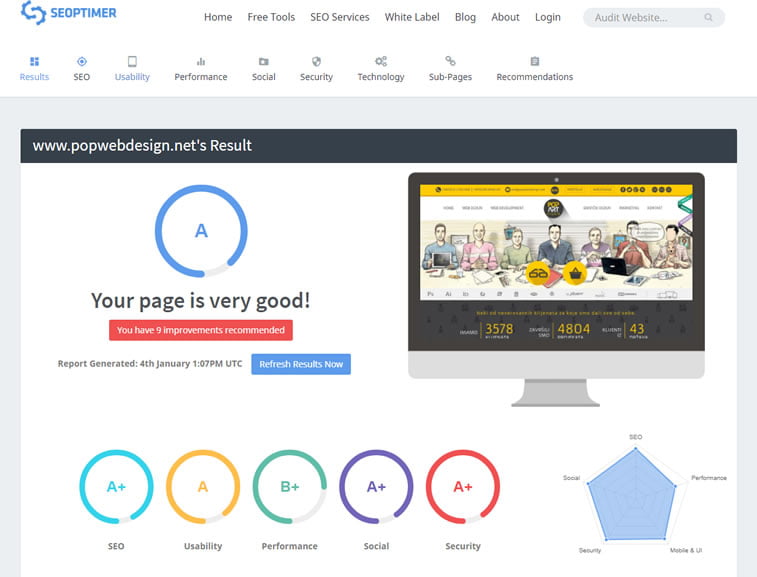 ---
2. Search Metrics
Another great tool is Search Metrics. When you sign up for free, just enter your domain and click on GO to start the analysis. First, you will get an overview of the website, and then a detailed analysis of the following categories: geography, rankings, market analysis, links, social, ranks, mobile, and content. This tool is free to use for this general overview, but an in-depth report can be downloaded at different prices.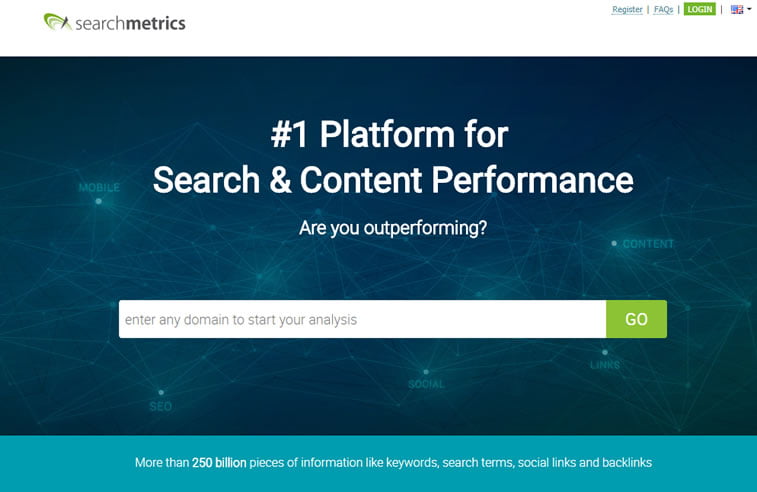 ---
3. SEM Rush
The third tool we present you here is SEM Rush, which many experienced optimization specialists use. Even though the tool is free, it is such for a limited number of queries, so if you plan to use it frequently, you had better register and get 10 extra requests. This report gives you an overview of many categories, such as organic search, backlinks, traffic analysis (new option), as well as keyword analytics, and other reports.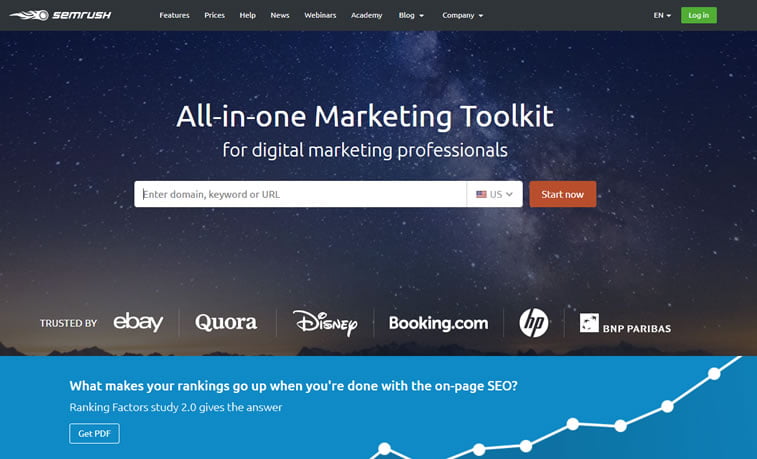 ---
4. Schema Generator
If you are a beginner in SEO, you have probably heard about Schema.org. This is a well-known vocabulary used for organizing data in your website, including encoding, RDF, microdata, and JSON-LD. Schema.org vocabulary is useful because it enables webmasters and developers to make the process easier and help search engines read their website content (data) faster and truly understand which things belong where.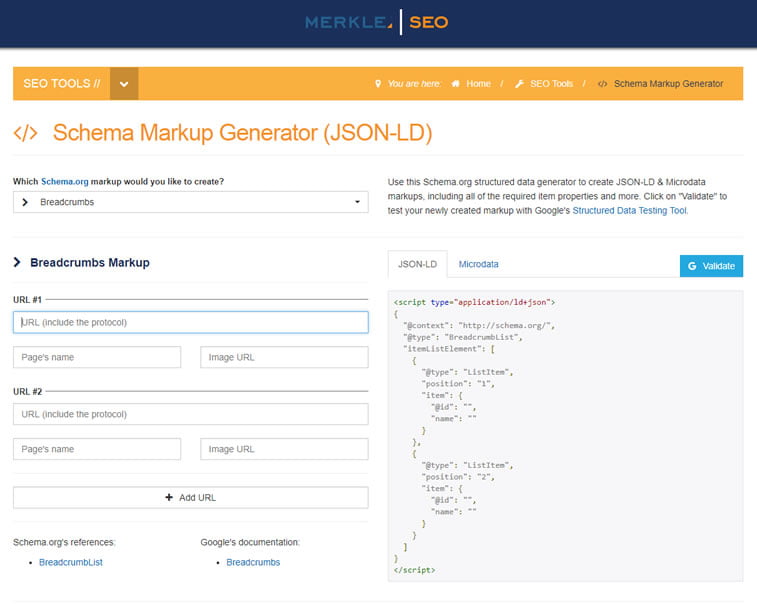 In order to easily implement Schema.org markup, you can try out Schema Markup Generator which uses Schema.org structured data to create JSON-LD and microdata markups, with all the required properties. If you want to check the newly created data, just click on VALIDATE and Google Structured Data Testing Tool will do it for you.
---
5. Structured Data Testing Tool
The aforementioned Google's Structured Data Testing Tool is a very useful tool which helps you check if your website has any organization, local business, or navigation problems. As it reads through your website code, it validates the elements and checks for possible errors, such as URL, logo or type, as well as contact details, address, etc.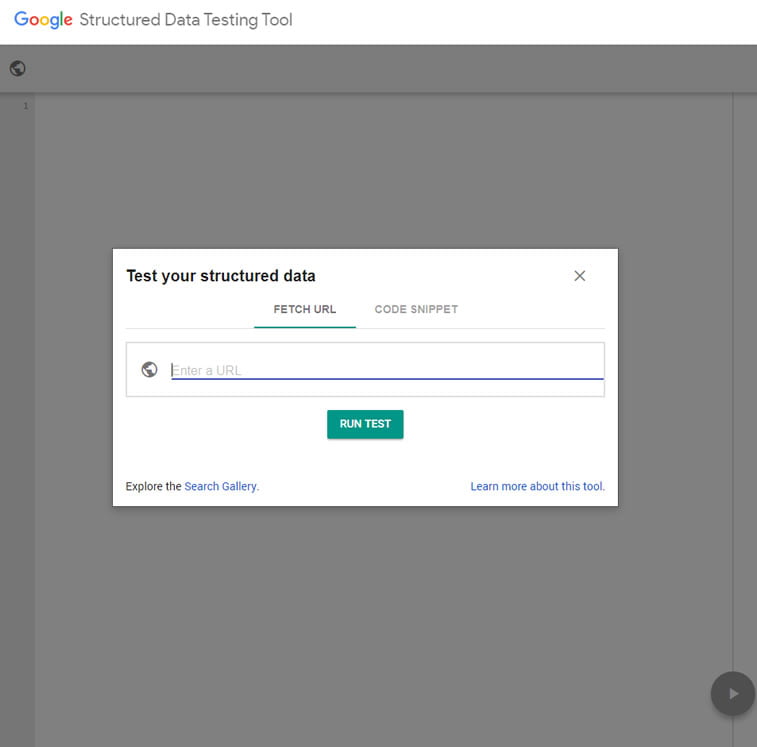 ---
6. Moz Keyword Explorer
When deciding on prioritizing keywords, the best free tool you can use in Moz's Keyword Explorer. The tool is on the market for a very long time and its algorithm was improved over time, so we now finally have the opportunity of exploring your website by keyword, root domain, subdomain, and exact page, and see the keyword in different countries. Although you can use it completely free of charge, there is a limit of making 20 free queries per month, so use them wisely!
---
7. Snippet Optimizer
One of our favorite free tools is SEOmofo's Snippet Optimizer. This snippet simulator gives you a preview of Google's SERP, as well as the title tag, link, and meta description preview so that you pay attention not to write too long a data. The length of the title tag should be up to 70 characters, description – up to 156, and the URL should be user-friendly and as short as possible.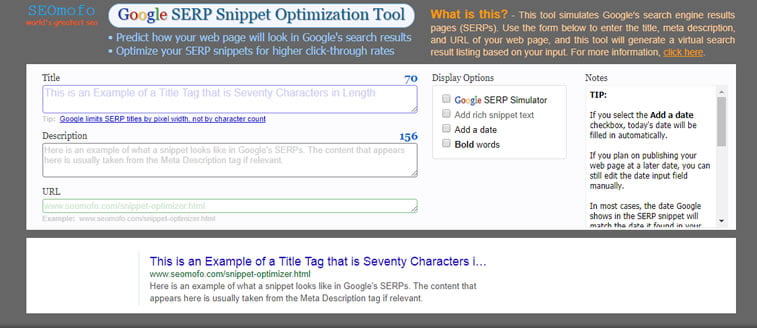 There is one new rule that has recently shaken the SEO world: namely, Google announced that it will show meta descriptions of up to 320 characters, which can help your web pages give a wider picture of the page content. Even though this practice has not been yet fully adopted, you may want to start thinking about longer meta description.
---
8. Incognito Window
Although technically speaking this is not a tool, incognito window is something most SEOs often overlook. What is best about it is that you do not need to install anything new on your computer or visit a specific web page because you already have it in your web browser. So, if you want to check the positions of your website which are relevant and not distracted by your location and IP address, you should open an incognito window in your web browser (Chrome, Mozilla, Opera, etc.) and visit a global or local search engine.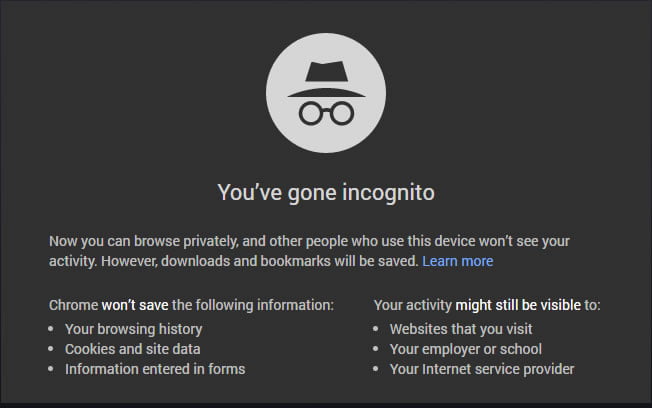 People usually neglect the fact that Google does not show the same results in Austria or Germany as in the United Kingdom or Canada. This is normal because local search is more relevant today than in the past. In order to remove browsing history and any user data from your search, you should force a google.com or google.at or google.co.au search engine and go ahead and check keyword ranking on your website.

---
9. Bright Local
If you want to get practically the same results but not use an incognito window, you can try Bright Local. Their Local Search Results Checker enables you to view search rankings from any location in the world.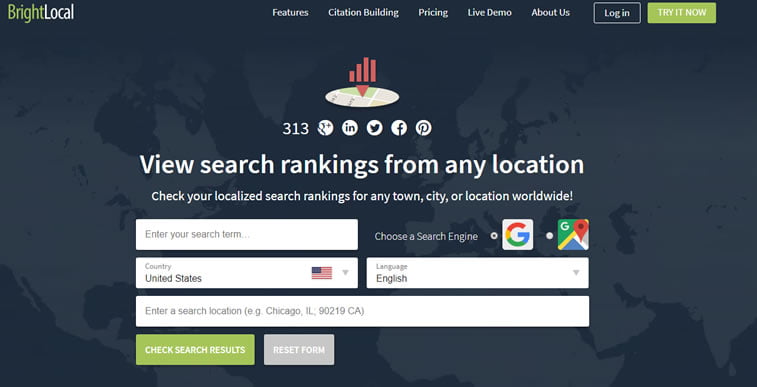 Just enter your search term (keyword or long tail phrase), a preferred country and language, as well as the search location you wish the tool to force for your search. By doing so, you will be able to check completely unbiased positions.
---
10. XML Sitemaps
And the last, but not the least important tool we are presenting you here today is XML Sitemap generator. The purpose of a sitemap on your website is twofold: (1) it can help visitors get a general gist of the organization of your website and an easier access to its internal pages, and (2) it helps the search engine crawl all the pages on your website faster and prioritize the most important ones. They can be very useful if you have a webshop with thousands of pages and products.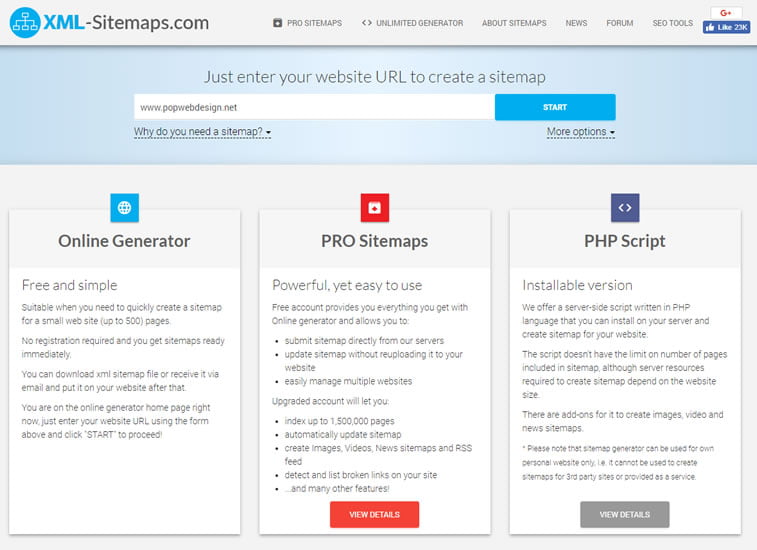 If your website does not have one, you should use XML Sitemap Generator which is free and simple to use. Just write your website URL and initiate the process by clicking on the START button. Mind you that, depending on your website size and number of pages, it may take a while to process all the pages. When the tool has finished creating your sitemap, you should download the XML file and upload it to your domain root folder. Do not forget to open Google Search console and add your sitemap URL to it!
The only problem with this tool is that it has a limit: it can only generate an XML sitemap for websites with up to 500 pages.
---
In the end, we hope that these ten tools will prove useful to you. Even though we have enlisted less than a dozen, it does not mean that there are not much more out there. The world is your oyster – explore other tools and share them with us in the comments below or on our Facebook page.
---
Like this read? Here is more about SEO: