If your website loads slowly, you can optimize the size of the pictures posted on its pages to improve its speed. Small images enable your site to load more quickly. However, when using image optimization tools, make sure not to reduce the size of your files by too much.
A good image optimizer should reduce the size of a photo without significant quality loss. It will increase the chances that visitors will stay on a website longer and visit more pages as they won't be put off by a low page load speed.
According to stats, 19% of people leave the page if it loads longer than 2-3 seconds. 8% of people leave a website if its pages load longer than 1 second. 25% of people won't stay on a website if it loads longer than 4-6 seconds. This is why it becomes more important than ever to optimize the size of images to improve the retention ratio.
1. ShortPixel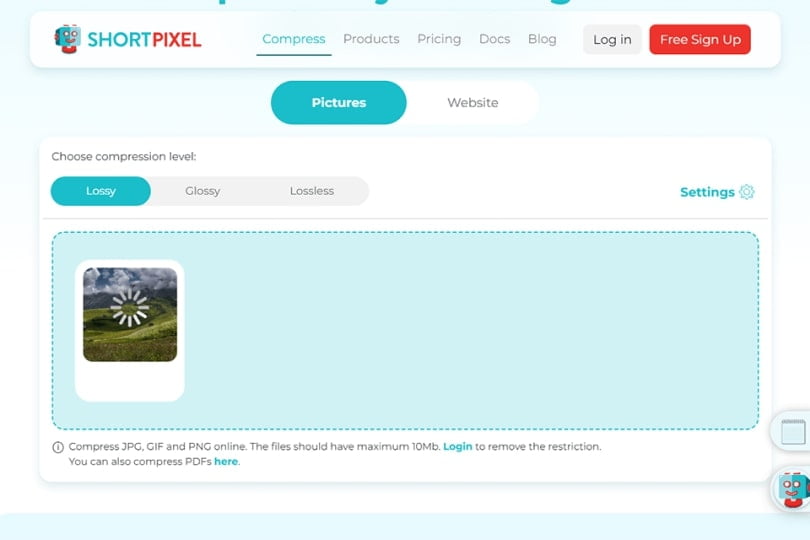 You can use ShortPixel without paying a penny. This plugin isn't taxing on the resources of your system. It's suitable for compressing and optimizing images. You can use it to optimize bulks of pictures that are already posted on your website.
The plugin automatically saves your compressed images to the cloud servers. Users can customize the compression settings depending on their needs. A free plan includes up to 100 optimized images per month. To compress more pics, you will need to pay from $4.99 per month for the premium plan.
Features:
Different kinds of compression
Support many formats
Photo resizing tools
Unlimited file size
2. Image4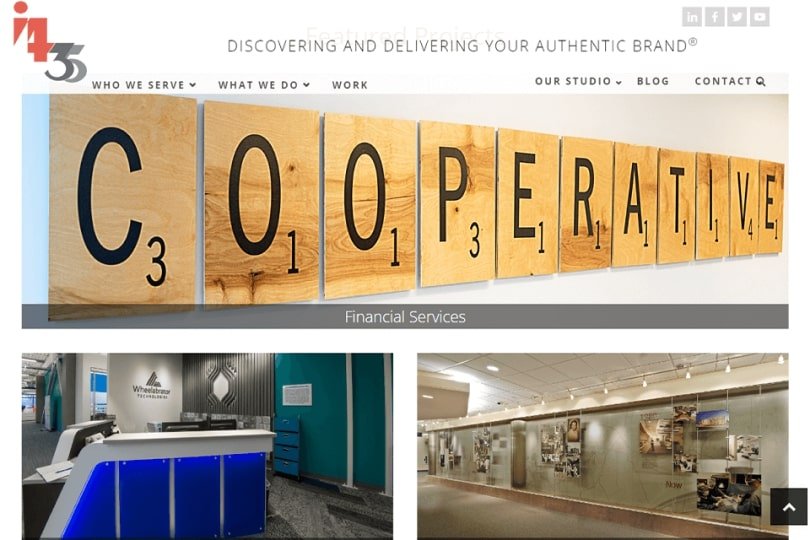 Image4 is a convenient web-based service for those who want to resize their pictures and store them securely. This image optimizing software employs different CDNs to ensure that visitors from different countries across the globe will be able to access your images quickly. You can manage your pictures using AI tools. It makes it easier for your site to display pictures of high quality. This service analyzes the information in real time and uses it to optimize pictures. You will get 15 credits for free. A premium subscription costs from $39/month.
Features:
Full API access
Automatically detects devices, network status, location, and browser
WordPress, Slack, Zapier, and Cloudflare integration
Suitable for SaaS, B2B, and eCommerce
3. ImageKit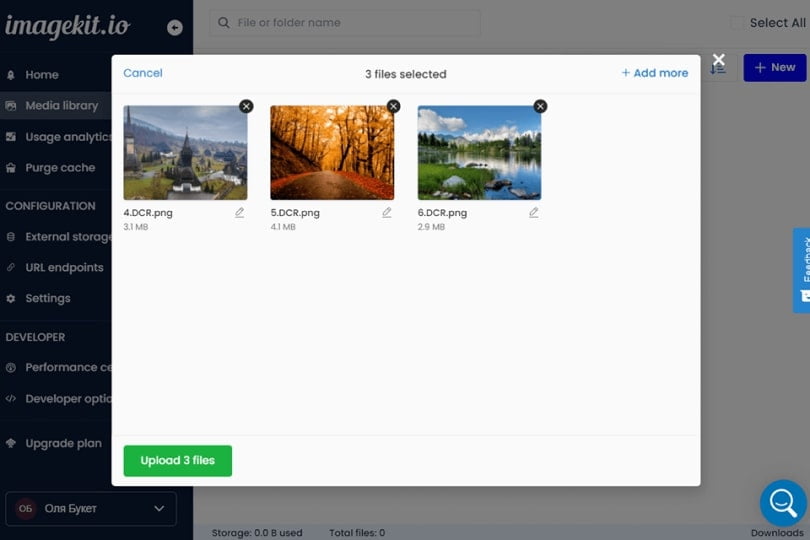 ImageKit is a convenient tool for optimizing the size of images. It allows you to automatically resize your pictures to your liking. The plugin comes with pro-level search and tagging tools. You can also use it to optimize your videos. ImageKit allows you to crop your pics and add watermarks to your files. You can use it to add tags with the help of AI-based tools. It also has a choice of image editing tools. You can either use a free version or pay from $49 for the premium one.
Features:
Text overlays and watermarks
Global CDN
Integrates with external storage
Analytics and monitoring tools
4. Imagify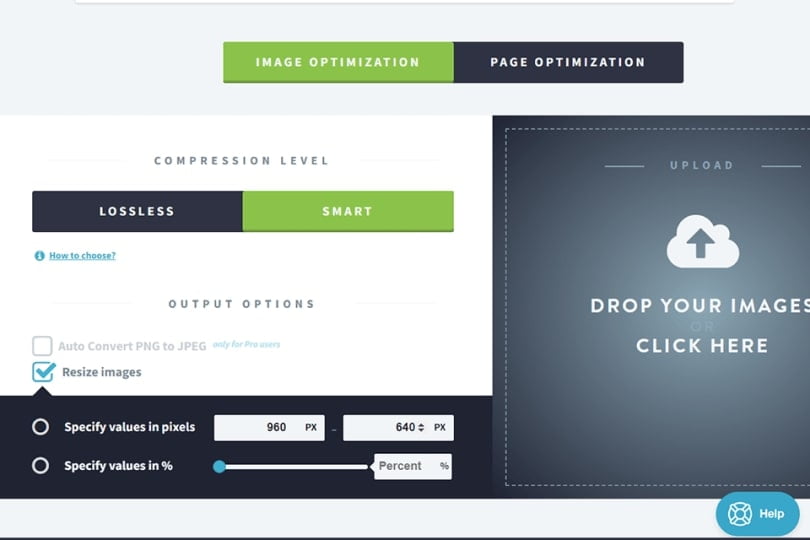 To use Imagify, you need to install a WordPress plugin. If your site is not based on WordPress, you can employ the Imagify API. This solution allows you to decide on the level of file optimization. You will see information in your dashboard about the level of compression of your files. When using a free version of Imagify, you can compress up to 20MB of images per month. A paid version costs from $4.99 for 500MB of data every month.
Features:
Well-thought-out interface
Convenient optimization tools
Resizes JPGs, PNGs, and GIFs
Allows restoring source pictures
5. Compressor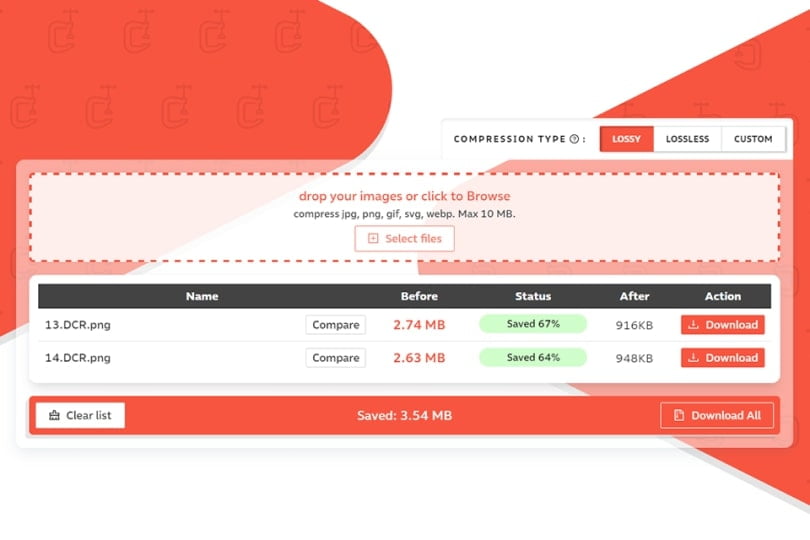 This image optimizer for web is suitable for compressing pictures in different formats, including WebP. With Compressor, you can choose between lossless and lossy compression, which gives you more control over the content of your website. The key advantage of this service is its quick performance. Using it, you can change the size of SVG, GIF, JPEG, and PNG pictures. You can use it for free to convert up to 10 MB of images. To use the premium version, you need to pay from $50 a year for a subscription.
Features:
Drag-and-drop functionality
Intuitive tool
Supports many formats
Allows changing the orientation of photos
6. Kraken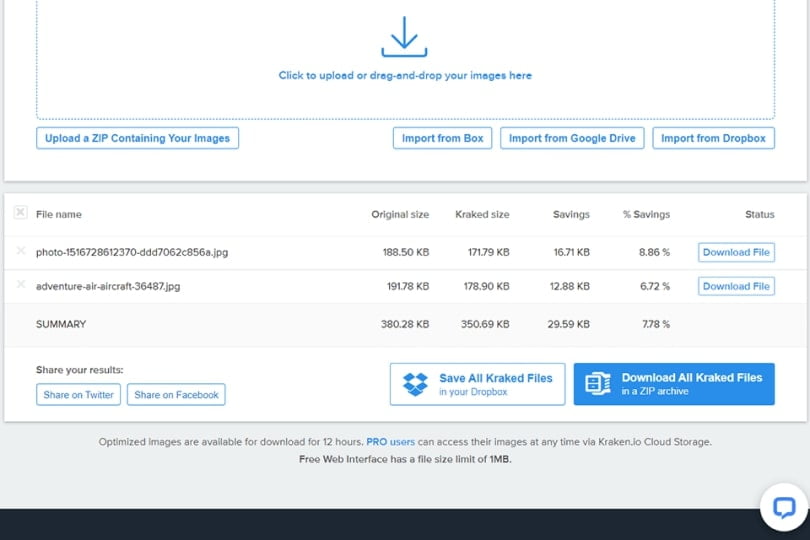 Using Kraken, you can resize your images so that they take up less storage space. This solution will help you boost the load speed of your platform. It's quite intuitive, which makes it suitable even for novice users. You can access its tools via a WordPress plugin. Kraken.io was created for those who want to improve the performance of their websites without losing quality. Before resizing images, you can indicate their dimensions. A free version allows you to optimize 100 MB of data. The price for the premium version starts at $5 per month. It allows you to process 500 MB of pictures monthly.
Features:
Magento and WordPress plugins
Dedicated API
Allows changing the CDN provider
Resizing tools and ZIP uploader
7. EWWW Image Optimizer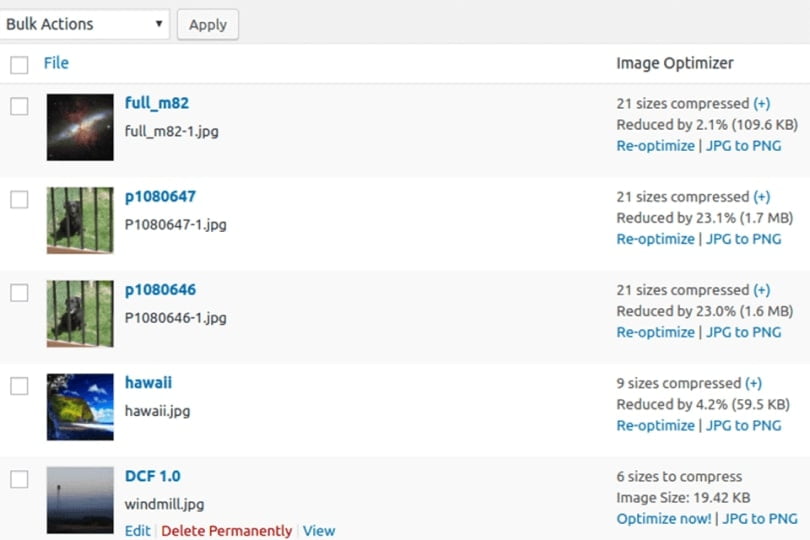 EWWW Image Optimizer is a handy plugin for a WordPress website that allows you to change the size of your pics and boost the overall speed of your site. To start using it, you just need to install it. The plugin will automatically change the size of PDF, PNG, GIF, and JPG pictures when they get uploaded to your platform. Using this plugin, you can also resize the pictures posted on your platform. Its basic version is free. You can pay from $7/month for the premium version, which will help you reduce the size of your images by 80%.
Features:
Intuitive plugin
Compatible with WordPress
Affordable price
Bulk resizing
8. Optimizilla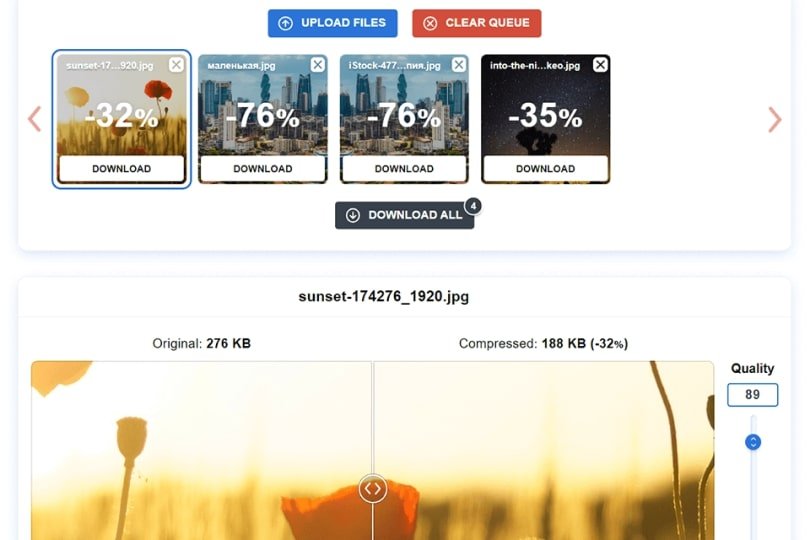 Optimizilla is based on lossless algorithms that enable you to optimize your pics in a few clicks. When using a free version, you can optimize up to 20 images. It doesn't support any formats besides PNG and JPEG. This basic website image optimization tool doesn't have advanced functionality. However, you can use it without paying anything.
Features:
Intuitive software
Free of charge
Automatic optimization
Uploads up to 20 pictures at once
9. Tiny PNG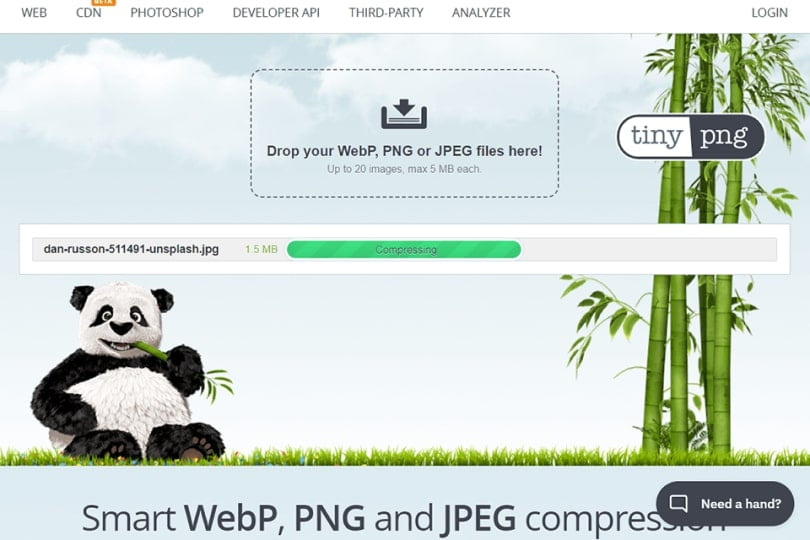 TinyPNG is a web-based software for resizing PNG and JPEG files. You can use it to minimize the size of your photos without quality loss. What makes it stand out among the rest is that it uses a selective approach when decreasing the number of colors. It allows it to produce files that take up less space. You can compress up to 500 images per month without paying anything. You will have to pay $0.009 for each of the 9,500 images you will convert after this.
Features:
Partially transparent pictures
Suitable for optimizing animated GIFs
Allows optimizing images for apps
File optimization without quality loss
10. Image Recycle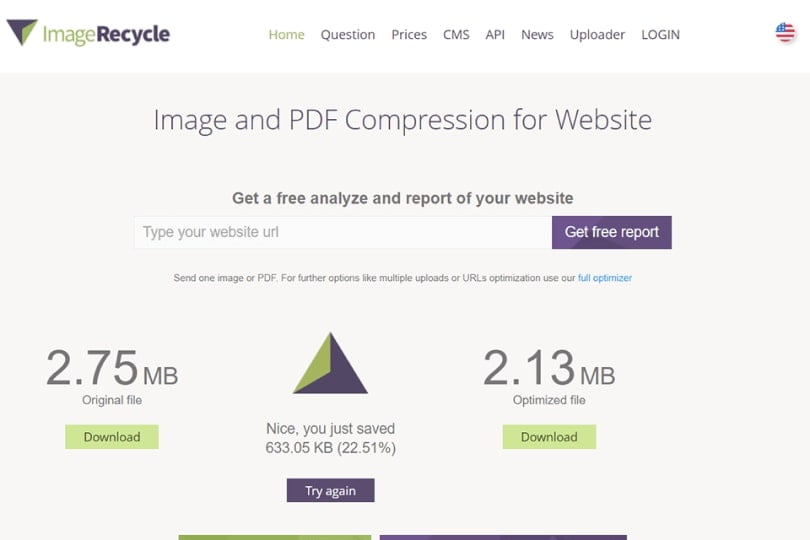 Image Recycle allows you to optimize your pictures and PDF documents without paying a dime. However, its free version has a limited choice of tools. By paying a small fee, you can get access to the API and plugins that will be especially useful to the owners of websites based on WordPress, Magento, Shopify, and Joomla. With Image Recycle, you can easily change the size of your pictures. The basic price starts at $10 if you decide to make a one-time payment. This option will enable you to optimize 1GB of pictures. It will suffice to change the size of 10,000 pics.
Features:
JPG, PNG, GIF, and PDF support
WordPress, WooCommerce plugins
Extensions for Joomla and Magento
API and free sub-accounts
 Now you know about 10 best image optimization tools available today, you can select the most suitable option based on your needs. To make the right choice, make sure to consider the following things.
Are You Using WordPress?
Some programs described above have a plugin for WordPress. If you have a WordPress-based website, such plugins will come in handy to you as they allow you to quickly optimize the size of your pictures and improve the page load time. They function in the background.
Free vs. Premium
Think about whether you are ready to pay a small monthly fee. If not, it might be a good idea to opt for a free plan. You can find plenty of suitable programs that can be used free of charge. Most paid options cost at least a couple of bucks per month.
Number of Images to Optimize
When selecting a suitable paid plan, pay attention to the number of pictures or megabytes of data it allows you to optimize. If you have a large website with a lot of images, you can save money by selecting a more expensive premium plan.