You probably remember your first encounter with cryptocurrency, or Bitcoin, back in 2009. Most likely, little did Satoshi Nakomoto (the inventor of the currency) know that Bitcoin and blockchain systems would change how we think about money and financial transactions. While Bitcoin was viewed with suspicion shortly after its introduction in 2011, other cryptocurrencies emerged alongside Bitcoin to serve as market alternatives to this revolutionizing digital monetary asset. 
And even though investors, economic experts, and critics alike have stated both many pros and cons regarding cryptocurrency, it steadily grew in popularity, being a monetary force to be reckoned with now, in 2022. Over the years, new and new currencies have shown up, some of them fading as fast as they came. Still, there are thousands of them out there even now. 
And while some people and experts vary about these digital currencies, there are indeed many ways to profit from them and the crypto industry. Some people use trading platforms to exchange them, paying attention to the exchange script and its properties. 
Exchanging, analyzing market trends, and investing in crypto may all be excellent ways to profit from the industry. Still, most experts agree that the most solid business one can make out of these digital assets is by creating a market or exchange website. 
That said, this article will focus on the main things you should focus on when opting for cryptocurrency website design. And after reading our tips to create an excellent exchange web app, you can also reach out to an experienced and skillful cryptocurrency web design company to help you turn your project into reality. 
The Dos and Don'ts of Cryptocurrency Web Design
So, without further ado, let's look at the most crucial aspects of creating a successful exchange web platform for crypto.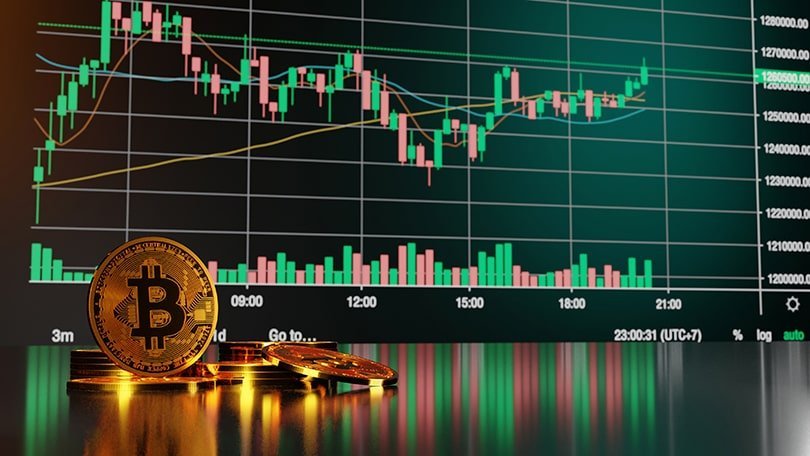 DONT Support Every Type of Currency
While this may not seem like something that's connected to web design, the number of currencies you support can have a massive impact on how your users perceive you and what experiences they might have with your platform.
There are thousands of options to choose from, and it can seem tempting to support every single cryptocurrency. The problem is this may prove to be a challenging endeavor for you and your site technically, and it may make you look scammy if you have support for almost every currency.
User trust is a massive component of good cryptocurrency website design, so supporting only a few of them is an excellent start to seem legit right off the bat. Bitcoin is more or less a must if you want to be serious. Also, research the industry, see what currencies people invest in, and choose some of the most prevalent options.
DO Develop a Useful Platform Architecture
If you want your web design to be stellar, you will also want the main features of the entire stack to be flawless and fast. The parts that facilitate the trading process should be reliable and fast.
For starters, you will need reliable software, which will be the heart and soul of the website. You may choose to get a custom-built solution. This will be a bit more expensive, and time-consuming option but will enable the most control for your users and administrators to tailor the software to their needs, tremendously improving user experience across the board.
In the world of cryptocurrency web designs and development, you can also opt for open-source options, which can be excellent choices but will still require modification and will often need to be recalibrated to work with your entire system.
Lastly, there are also ready-made solutions that need to be scrutinized carefully. Just like cryptocurrency website templates, experts don't really recommend them. Why? Because you want to showcase your expertise, security, and reliability. As you will be dealing with massive amounts of data, private information, and financial info, you will want to provide your users with the best and most secure solutions. And on that end, going custom is your best and safest bet.
You will also need a reliable user management system that enables the users to manage the transactions. Not to mention, the account management architecture should be secure because unsafe withdrawals and deposits may potentially lead to cyber attacks, ruining your users and your reputation in the process.
You should also include the necessary, constantly updating currency charts that show market fluctuations. You should also focus on providing exemplary customer support.
DO Put Emphasis on User Experience
You don't want to look like a scam, and excellent cryptocurrency web design will show that you're a serious contender on the market. 
Build and design your platform with your users in mind. It's pivotal that you create long-term relationships with your clients, and thus, you will need a platform with
Easy navigation

Responsive design

Accessibility

Rapid loading times
You may also choose to create a custom phone application for your users to make transactions even easier and make them feel more connected to your platform. 
Navigation
Creating an intuitive platform is essential if you want to succeed. Your users should be able to handle the design and navigation of your site. To create something that's easy to understand from the start, ensure to use:
Clear and obvious navigation menus

Internal search functionality

Easy payment design

Sitemaps
Responsiveness
Ensuring that your platform loads and works flawlessly on every device is so pivotal to success that it should be self-explanatory at this point. Cryptocurrency web design without a mobile-friendly development is pretty much pointless at this point.
Fast-loading Pages
Page speed is also essential for improving user experience on your platform. Aside from that particular benefit, it can also help you with one other critical aspect of the digital world: online visibility.
Page speed is critical for search engine optimization, or SEO. Since Google, the king of all search engines, has put speed page and user experience among their top ranking factors, having a lightning-fast platform can dramatically increase your site's rankings in the SERPs. Users have the tendency to abandon slow-loading pages and web addresses, often never returning again. Additionally, Google takes note of these bounce rates, and when they become high, Google's algorithms might rank your site lower, negatively affecting your digital marketing efforts.
Improving website speed can be either a simple process with just a few slight retouches or a time-consuming task that requires a lot of work. Sometimes, using a cryptocurrency website template may also hinder your goals in terms of speed, especially when it's an older template, which you can't even modify or have a hard time integrating with the rest of your platform ecosystem. 
DON'T Overlook Security
The worst thing you can do is disregard security standards and forget to address any possible threats and weak points that can jeopardize your entire business and your users' information. The massive blockchain market is projected to be worth more than $67 billion in a few years. This makes crypto exchange platforms a potential hacker target. To ensure that your customers' private info and assets are safe from cyber criminals, you need to employ the latest security protocols and constantly need to upgrade them to comply with the latest standards and to be able to respond to the latest threats.
Security might not seem like a pure cryptocurrency web design aspect, but even the sight of the symbol certificate can and a two-step authentication protocol can go a long way in improving user experience among your users. 
Still, that doesn't mean you don't have to invest in cybersecurity. You need to use the latest protocols and strategies to avoid becoming associated with cybercrime in any way. From that aspect, choosing custom cryptocurrency web design and development services can go a long way in ensuring that you have a reliable and secure infrastructure. These custom solutions are built from scratch and in detail, enabling designers and developers to create almost impenetrable platforms that ensure that you and your business won't face any financial losses. Templates, on the other hand, are often less flexible and leave out weak points in your stack that may lead to increased system vulnerability. 
DO Put an Emphasis on Customer Support
Blockchain technology is still relatively new, and many users may find navigating through this complex tech challenging. Because of this, having several visible and easily accessible customer channels open can genuinely put your platform on the map. Having live chat, chatbots, language support, and an extensive knowledge base and FAQ section can greatly improve the user experience of your entire platform.
A Tailored Design equals Improved Results
Cryptocurrency platforms are all about embracing the latest technological advancements. This means that everything from the design to customer support should be reliable, intuitive, smooth, and fast. To achieve success with such a website, you need to harmonize the best design practices with cutting-edge security and functionality, ensuring that even the less tech-savvy users can enjoy your services. This is where opting for custom crypto web design: with the help of skilled experts, you can create a harmonious blend seamlessly.