The number of digital coins keeps increasing annually, encouraging people to continue to move toward cryptos. That translates into the emergence of many new cryptocurrency projects that require a captivating website design sevices. 
First impressions are paramount in today's digital landscape, and the same applies to crypto sites and platforms. These must be functional, intuitive, and visually stunning to attract users and investors. 
Web designers working on these projects must leverage mesmerizing imagery and build crypto websites that evoke credibility, trust, and authority. 
When gripping aesthetics and quality functionalities blend
For instance, Cryptex is a revolutionary blockchain-based platform that accomplishes that and that Entrepreneur, Forbes, and Forklog endorsed. If you visit their website, you'll immediately encounter a sleek, modern design that captures your attention. 
Cryptex is a good example of a high-quality cryptocurrency website thanks to its vibrant colors, crisp typography, and interactive graphics that blend into an immersive visual experience. Clear messaging and an intuitive layout effectively communicate Cryptex's UVP, highlighting its secure infrastructure and user-friendly features.
This article explores the key elements of website design for cryptocurrency projects. Learn how to build a trustworthy, stunning crypto website.
The Role of Website Design in Cryptocurrency Projects
In an industry where numerous projects vie for attention, a well-designed website becomes the digital face of a cryptocurrency venture, leaving a lasting impression on visitors. However, its importance extends beyond aesthetics – it influences user experience, builds trust, attracts potential investors, and encourages conversions.
Since the global blockchain market will reach $39.7 billion by the end of 2025, you must use all the available tools and leverage to gain and maintain an edge in this competitive game. Keep in mind that most crypto owners are Millennials (57 percent) and Gen X (20 percent) – making your potential users and investors relatively young but experienced and tech-savvy.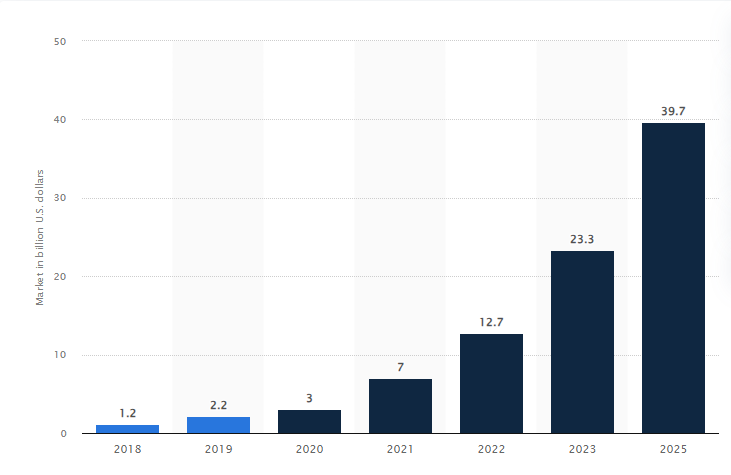 Hence, you must pay attention to details and develop a crypto platform to position you as an authoritative expert. That means technicalities and the investment process are not the only elements that matter. 
You must also ensure a reliable visual representation of your crypto project and make it a part of your brand and service. If visitors find your web design outdated, poor, or unimaginative, you can expect a high bounce rate. 
A visually appealing website can make all the difference in how people perceive your company. For example, the decentralized investment platform "BitVest" showcases a sleek and modern website design, incorporating a clean layout, striking visuals, and an intuitive interface, captivating visitors and increasing the likelihood of user engagement and investments.
Disregarding this element could make it more challenging to showcase what makes your project unique and how you handle encryption protocols, secure transactions, and user privacy. The visuals and graphics can be vital in instilling confidence in potential users and investors and, ultimately, securing your place in this market. 
How Identifying and Understanding Your Target Audience Benefits Web Design for Crypto Projects
The success of a website hinges on its ability to engage and resonate with the intended users and investors. You must assess and understand your target audience to tailor your website design to meet their unique needs, preferences, and expectations.
That's equally crucial for effective website design in the realm of cryptocurrency projects as it is in any other industry. Firstly, it allows you to create a visually appealing and user-friendly interface that aligns with their aesthetic sensibilities. 
For instance, if your target audience comprises tech-savvy individuals, a modern and futuristic design approach may resonate better with them. On the flip side, if your audience includes conservative investors, a more professional, simplified, and trustworthy design aesthetic may be preferable.
Understanding the demographic characteristics of your potential users also helps in crafting persuasive messaging and content that resonates directly with their interests and motivations. Conduct thorough market research and analysis to uncover insights into your audience's pain points, desires, and expectations. 
In the next step, you can leverage that knowledge to develop compelling content that effectively communicates the UVP of your cryptocurrency project. Moreover, understanding your target audience optimizes your website's user experience (UX). 
Anticipate their needs and preferences to design intuitive navigation, streamline the user journey, and present information in a way that speaks to them. For example, if your target audience includes crypto enthusiasts seeking detailed technical information, providing easily accessible resources and in-depth documentation can enhance their experience and build trust in your project.
That also plays a vital role in establishing credibility and trust. By tailoring your website design to resonate with your audience's preferences and addressing their specific goals and challenges, you create a connection that fosters confidence in your company. 
When visitors feel that the website understands and caters to their needs, they are more likely to engage with the content, explore further, and consider using your cryptocurrency platform to invest.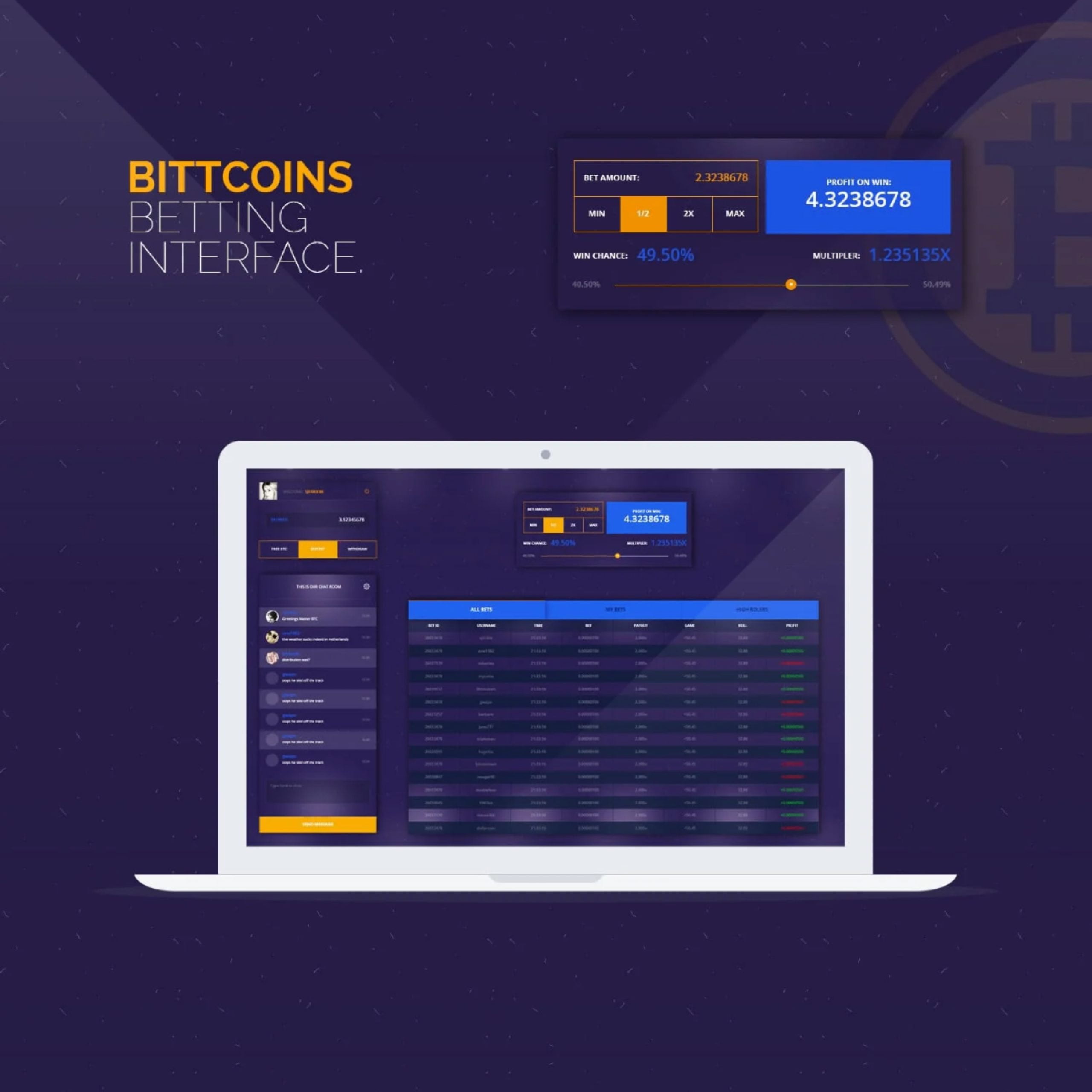 Essential Design Elements for Cryptocurrency Websites
The following are must-have design elements for an effective cryptocurrency website:
Consistent branding and visual identity
Clear and concise messaging
Responsive and mobile-friendly design
Intuitive navigation and information architecture
Strategies for Creating High-Quality Website Design for Crypto Projects
Ensuring captivating, functional, and alluring web design takes patience, skills, and effective techniques. The following strategies will help you emphasize the UVP of your cryptocurrency project and attract and retain potential users and investors:
1. Leverage Web Design to Showcase Cryptocurrency Features and Functionalities
The role of website design in crypto projects is to highlight the possibilities of cryptos with appropriate visuals, graphics, and imagery. You can accomplish that in three steps.
Highlight blockchain technology
Explain the fundamentals of blockchain in a user-friendly manner, emphasizing its decentralized nature and immutable ledger. Visualize the technology through interactive elements, such as animated diagrams or dynamic visual representations, to enhance understanding and engagement. 
Thanks to this approach, visitors will have an easier time grasping the underlying technology and recognizing its potential impact on various industries.
Demonstrate security measures
Emphasize the project's commitment to security by showcasing encryption and secure communication protocols. Highlight data protection and privacy features, reassuring users that their personal information and transactions are safe within the cryptocurrency ecosystem. 
Clear and concise explanations of the security measures in place instill trust and confidence in users, encouraging them to explore the project further.
Present tokenomics and economic models
Visualize token distribution and allocation to provide transparency and insight into the project's economic structure. Explain staking, farming, or other incentivization mechanisms clearly, enabling users to understand the token's utility and potential value. 
By presenting tokenomics and economic models in an accessible manner, visitors can evaluate the project's long-term viability and potential investment opportunities.
2. Add Social Proof and Community Engagement
Social proof and community engagement can significantly enhance the credibility and appeal of a cryptocurrency project's website. You can foster trust and encourage user engagement using three effective techniques. 
Showcase partnerships and collaborations
Highlight notable collaborations with industry leaders, displaying their logos and endorsements on the website. These partnerships validate the project's credibility and foster trust among potential investors and users. Visitors are more likely to perceive the project as reputable and reliable by showcasing strong alliances.
Integrate social media feeds and community updates
Engage users by integrating social media feeds and displaying real-time updates from the project's online community. That strategy demonstrates an active and vibrant community, instilling confidence and encouraging users to join the conversation. 
Moreover, it helps visitors feel connected and part of a larger community, strengthening their engagement with the project.
Encourage user-generated content and feedback
Implement user reviews and ratings to showcase real experiences and feedback from users. Feature success stories and testimonials from satisfied users, offering social proof of the project's value and impact.
That helps website visitors gain insights into the real-world experiences of others, fostering trust and encouraging them to participate and contribute.
3. Optimize Website Performance and SEO
Create a smooth user experience and attract organic traffic for your crypto project through two simple methods.
Ensure fast loading times
Acknowledge the impact of loading speed on user experience and optimize website performance. Implement techniques like image optimization, caching, and content delivery networks (CDNs) to reduce load times and enhance user engagement. 
Prioritize fast loading times to provide visitors with a seamless browsing experience, increasing user satisfaction and prolonged engagement.
Use SEO strategies
Conduct thorough keyword research to identify relevant terms and phrases for the cryptocurrency industry. Optimize meta tags, headings, and content to improve search engine visibility. 
Build quality backlinks and improve website authority through partnerships, content marketing, and guest blogging. Implementing effective SEO strategies makes your website more discoverable, attracting organic traffic and increasing the project's online visibility.
4. Keep Up with the Latest Web Design and Blockchain Trends and Updates
Like every industry, staying on top of cryptocurrency and blockchain events, news, and transformations is vital. Use three approaches to ensure you always know how to leverage relevant trends and updates.
Follow relevant media, blogs, and experts
Keep an eye on web design trends specific to cryptocurrency, such as futuristic elements, innovative animations, or bold typography. Incorporate these trends to create a modern and visually appealing design. Thanks to that, your website will maintain a contemporary look and resonate with the target audience.
Embrace innovative design elements and technologies
Explore new design elements and technologies that enhance the user experience. That may include integrating interactive features, leveraging VR/AR, or implementing gamification elements to create an engaging and immersive website experience. 
As a result, your website will stand out from competitors, offering visitors a unique and memorable experience.
Balance trends with timeless design principles
Don't go overboard with following the trends; use only those relevant to your crypto project and audience. Focus on creating a user-friendly interface, intuitive navigation, and clear communication to ensure the website remains accessible and functional.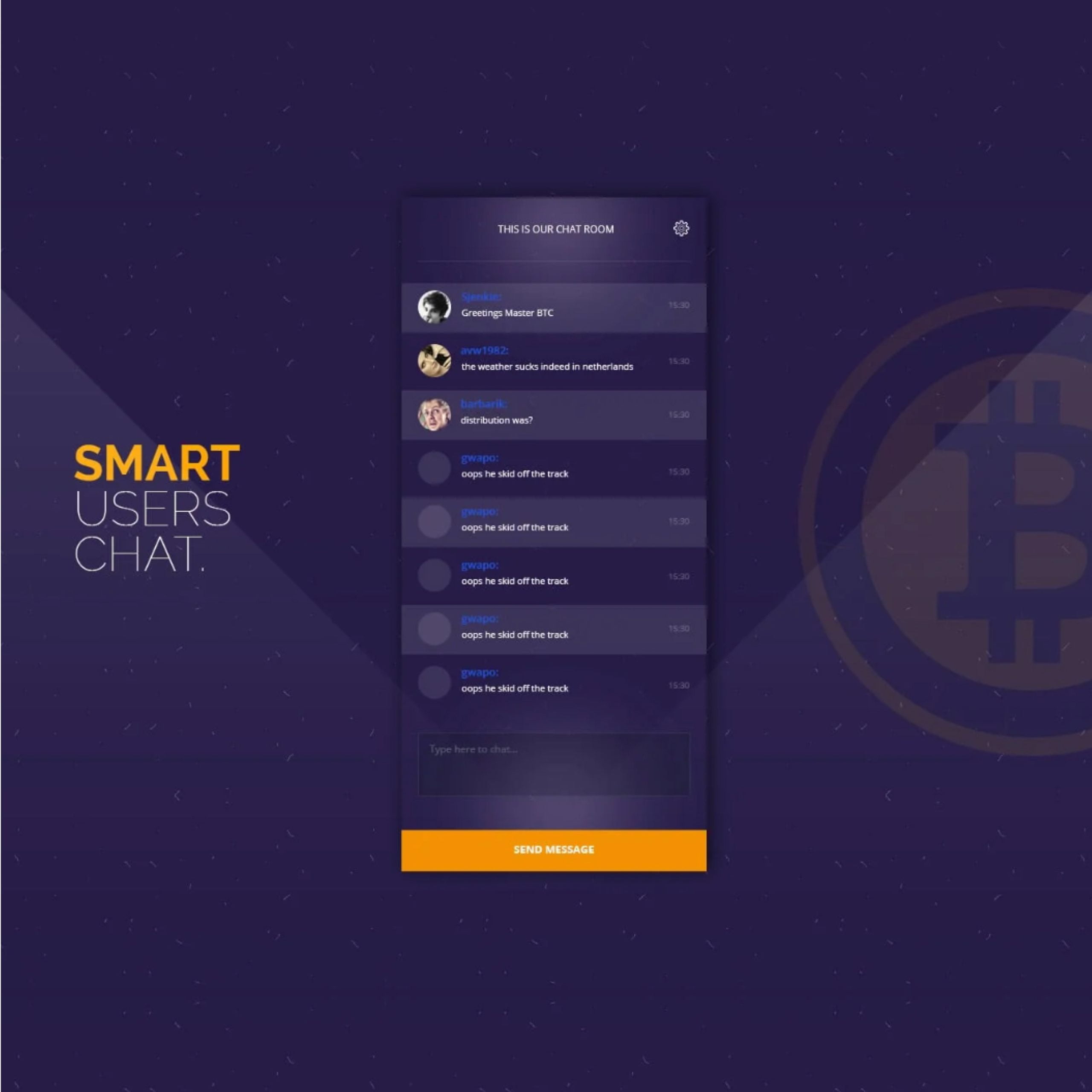 Final Thoughts
Cryptocurrency is a booming industry with tough competition. As a result, starting a crypto project puts you in a position where you must consider every detail to ensure your success. 
That includes creating a captivating and appropriate visual presentation of your product or services. Sometimes that requires teaming up with experts who will help you master website design for your crypto project. 
But you can reach your target audience and turn them into clients with effective strategies that highlight your UVP.