If you've spent any time in digital marketing or owned a website that was focusing on conversions, then you know that an SEO strategy is a crucial part of a strong online presence.
Search engine optimization or SEO has been around for a while now, and it has become a cornerstone of every digital marketing strategy.
An optimized website basically helps you attract more customers, boost sales, and improve your online visibility.
An optimized site helps search engines learn more about your website, your business, and the content on your website. When everything's in the right place, search engines rank your site higher, deeming it a valuable online presence, and presenting it in the search results for users who are searching for services or products that you provide or carry.
Basically, it's one of the most important marketing strategies in the digital realm, working as a complex online billboard for Google.
The problem is, SEO isn't a one-time job. Like most other marketing tactics, optimizing for search engines is a never-ending quest. Thanks to the different search algorithms, tactics that work for a few months simply get ineffective after a while. That's why it's imperative that you have a solid yet flexible SEO strategy in place for your business. This way, you can tackle every obstacle search engines might throw at you and will ensure that you keep your organic traffic and conversions high.
What's an SEO Strategy?
Basically, a good SEO strategy is a set of specific tactics and steps you should take to improve your rankings on search engines like Yahoo, Google, and Bing.
Also, a good strategy should help you boost your organic traffic without having to rely too much on moves likes implementing social media shoutouts or paid ads.
With a good strategy, you can improve your business overall. Benefits of a good SEO plan include:
Quality organic traffic: This has to be the biggest advantage of good SEO. Quality organic traffic basically means that your website attracts people who are already interested in your brand or are looking for services or products you have to offer. Marketers agree that inbound organic content is one of the best ways to convert already interested users. Coupled with specific targeting, you can ensure that the people who visit your site and consume your content are those who are already looking for something you have on offer.
Improved ROI: SEO stats suggest that good optimization has a higher return on investment than opting for paid advertising. Data shows that 94% of clicks are on organic rankings, with only the remaining 6% of clicks going to ads. As such, investing in SEO and focusing on organic traffic boost seems a better investment. Even then, most marketing experts agree that both tactics should be used to get the best results.
Better visibility and overall marketing improvement: With just a bit of upfront work, you will ensure that your site, content, blogs, and products become visible online. As already mentioned before, a good SEO strategy that focuses on generating more traffic can also help you improve the overall results of other marketing strategies as well.
Improving brand trust: Ranking on Google's first page means that you really mean business. It's a huge trust indicator that signals to your potential customers that your brand is at the top of its game and helpful right off the bat. The truth is, you can't pay to be featured on the number one spot on Google. You have to earn it, and as such, good SEO can be more credible than PPC.
General SEO Advice
When it comes to search engine optimization, there's a myriad of different techniques, strategies, and tactics you can use, and it's easy to get lost in them if you're only new to the game. However, there are three key areas that can ensure that your optimization processes will be fruitful.
Technical Optimization
Technical SEO focuses on the sole basics, like the infrastructure of your website.
Submitting a sitemap to search engines helps them learn more about its structure and what it's about.
Navigation also plays a key role. When you ensure that all of your pages are linked to another, you give both people and search bots a way to go through your website with ease.
Lastly, loading or page speed is also crucial. The faster your site is, the higher it will rank. Fast websites were mandatory even a few years back, and they will definitely be in 2022 as well.
Off-page Optimization
These are processes that are outside of your website but still contribute to better overall rankings.
Things like optimizing your social media pages, social marketing, podcasts, and other strategies that help you boost brand awareness.
Backlinks from other sites and domains to your site can act as "votes of confidence" in Google's algorithm.
On-site Optimization
These are the processes most people who already know about SEO are probably the most familiar with. These are the steps and tactics that focus on optimizing the content on your website in order to improve traffic and rankings. The most crucial aspects of on-site optimization are the following:
Keywords: these are the bread and butter of SEO. Using them the right way in your content will help you target the right audiences.
Tags: Titles and headings with keywords or keyword variations will also help search engines learn more about your page.
Linking: Boost your searchability and rankings by linking both to your internal pages and external sources.
These are the basics that you should use in your strategy. If you want to start from scratch, here are a few other things you should consider.
Strategies in 2022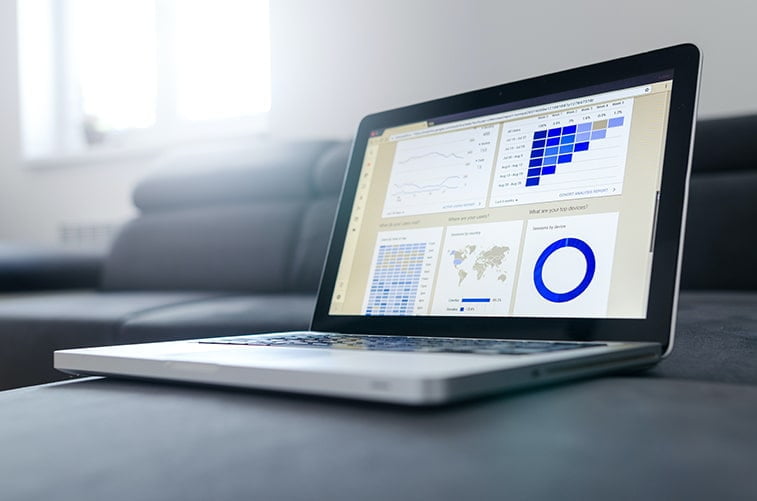 Keep Conducting Keyword Research
Even though search engine algorithms can change quite frequently, that doesn't mean that you should throw out every tried-and-tested strategy that works.
The simplest way to start your research is to open a Google tab and type in the keyword you have in mind. The dropdown menu (Google Suggest) can serve as an excellent source for finding new keywords because Google pretty much knows what people are looking for on the web.
Also, manual competitive keyword analysis will still remain a simple yet effective strategy to keep your site optimized. Compare your website with the top-ranking brands in your industry. Look at their blog posts, image galleries, page structure, link infrastructure,  blog post title, and more. Try and figure out what works for them and where these sites differ from yours.
Keep Producing Content and Focus on Building Links
Conducting proper keyword searches is only one side of the story. Content is king, and if you want to rank high, you need good content on your site with the right keywords. Focusing on producing engaging and valuable content with the right search phrases, you will be able to rank higher and attract more traffic.
Backlinking will still remain an important part of search engine optimization. There's no other way around this. You will pretty much have to build your valuable backlinks the old-fashioned way. Customized cold-outreach emails sent to relevant sites, influencers, and or blog platforms are still among the best ways to build a strong link foundation.
Keep Using SEO Tools
On the surface, SEO might seem difficult, but in reality, it's more time-consuming than anything else.
Even after mastering all the basics of SEO and every tactic, the amount of time it would take to perform every menial task would be overwhelming.
To save time and to optimize your own performance, using reliable SEO tools is a smart move, and they can help you to create a rock-solid strategy.
Using tools, you can perform simple to more complex website audits, competitor analysis, backlink analysis, and keyword research to help you streamline your processes.
Some tools also offer improved outreach strategies that can speed up the entire process of sending out cold emails.
By using these advanced tools, you can achieve better organic rankings faster. This also saves you time to address more complex SEO tasks, which are ultimately also more important.
Shift Your Focus on Artificial Intelligence
AI managed to change the way we interact with content in the digital realm. And as artificial intelligence continuously improves, it will also play a more important role in search engine optimization as well.
RankBrain, Google's AI algorithm, will probably become a cornerstone when it comes to ranking in Google SERPs.
However, the question begs to be answered: how will RankBrain affect SEO, and how can businesses cater their content strategies to such an algorithm?
As of now, Google did not share any specific details about RankBrain or its inner workings, content analysis method. So far, experts speculate that RankBrain will use user experience as a primary ranking factor. If this is the case, total time spent on websites, click-through rates will be the core principles that will dictate how you create your content strategy. This means that your content will have to be engaging and well-organized to keep readers coming back for more.
More Long-form Content
If AI algorithms such as RankBrain will focus on user engagement and time spent on websites, then captivating readers will mostly be possible with the help of long-form content.
Longer blog posts of 3,000 or more words have been shown to generally get more traffic than shorter posts.
And while shifting to longer content formats might be able to drive more organic traffic to your site, it has to be engaging to keep your readers there.
To keep your visitors "entertained," it's a great idea to break the content on your site into several sub-sections with the help of H2 and H3 subheadings, and use bullet points to make the entire article easier to scan.
The idea behind quality long-form content is to make it high quality and easy to browse. On mobile, large chunks of text can seem way too intimidating, and honestly, they can also be overwhelming and often boring to read.
Also, to further improve your SEO, make sure that your content can also be shared easily by including sharing links both at the top and the bottom of the article.
Produce EAT Principle-Friendly Content
For a while now, experts at Google have been emphasizing the importance of overall content quality when it comes to ranking improvements. The problem is, Google never really defined what they actually mean by quality, leaving both businesses and content creators to rely on themselves to figure it out in its entirety.
However, all of us can be sure that sticking to the EAT principle (expertise, authoritativeness, trustworthiness) will serve as a good definition for solid quality.
Even if you know this, creating quality content is easier said than done. To make the best of it, experts advise using tactics like creating buyer personas. These strategies have become crucial to good SEO practices, and they can also help with creating quality content that#s interesting to read.
Also, if you're aiming for high quality, you will also need to back your claims up with facts. By including stats and facts, and linking to reputable sources, you can easily fulfill the EAT principle's criteria.
Mobile-Friendliness Will Continue to Dominate
The truth is, you don't actually have to be an SEO-whizz or a web development expert to figure this out. Even as a simple internet user, chances are, you also probably browse the net constantly on your phone. As such, you will probably also quickly abandon any website that loads the desktop format through your mobile device.
On the other hand, every website owner, SEO expert, marketer, designer, and developer should know that mobile-friendliness is a ranking factor and has been since 2015. Later, in 2019 after introducing mobile-first indexing, it has become probably the most important factor in ranking high.
What this literally means is that Google will primarily scan the mobile version of your website when examining your content since mobile is the primary version of your site.
That being said, businesses shouldn't think about responsiveness anymore as a luxury rather than a must. Period.
To make things easier, Google allows you the take a mobile-friendliness test to see just how effective your site is on mobile. Plus, the Mobile Usability Report from the company helps you troubleshoot issues and give you instructions on how to fix them.
Using these helpful features can ensure that your site is up-to-date from the aspect of responsiveness, eliminating any negative SEO issues from this end.
SEO Video for The Win
Including video in your SEO strategy is a smart move, and you've probably should have done it in previous years already.
Just take a look at online trends, and you will see that online video platforms have become insanely popular. Also, you might also have seen that platforms like YouTube have started to engage with their viewers more than ever.
Having this in mind, having optimized video content on your website can serve as a huge boost in your SEO strategy in 2022.
Optimizing your video content shouldn't be rocket science. Having a well-written video description that also includes crucial keywords.
On that end, you don't want to stuff your descriptions full with keywords, so only use a few, along with hashtags, to get the most out of the content.
---
See You on Page One
In order to rank high, you need to accept the fact that SEO will keep evolving and will probably become even more complex in the future.
Keeping up with present trends already indicates that you have to do a lot more than just cram your content full of keywords and expect Google to boost you to page one.
In order to get there, you need to produce high-quality content that will appeal both to your readers and search engines.
Also, as a website owner, dabbling with SEO can have catastrophic effects if you don't really know what you're doing. Reaching out to SEO specialists and digital marketing agencies is your safest bet because these providers will take care of your website, content, leaving you to focus on what you do best: doing business.