James Gilleard is an illustrator and animator from London. What drew our attention to his work is his truly unique style – he combines vintage graphics with futuristic predictions, all wrapped up in geometric digital art.
Characters in Gillard's work irresistibly remind us of old cartoons – which is perfectly logical because he loves 1950s animation, pulp comics, and vintage film posters, among other things.
His work could not go unnoticed by big names, so on the list of his former clients are Ikea and Mercedes-Benz. We have had the pleasure to ask him a couple of questions about his work.
---
Interview with James Gilleard
PS: Hi, James! Thank you for taking the time to chat with us. Can you tell us, how did you start your career in design?
JG: I've always been interested in drawing and art in general so I've been doing it since I remember – but I started seriously in around 2010. Between 2005 and 2010 I worked in various production companies that made animations or games and then in 2010 or 2011 I got my agent and my illustration career really started.
---
PS: Where do you find inspiration for your characters?
JG: Most of them are from doodles I do in my sketchpad, usually watching TV or just playing around, not really thinking about it. I always start with the nose and try to make it different from the last character – that informs the shapes that follow.
---
PS: What was your biggest success so far and what would you like to achieve in the future?
JG: I would say a book I did for Disney Parks based on the Haunted Mansion ride. This year though I have done concept art on a film, but the film ran into trouble and is on hold, maybe for a while. That's the first film I have worked on, and hopefully not the last!
---
PS: And finally, what would you recommend to our readers and fellow designers: what should they focus on to become great designers and artists?
JG: I would focus on what you are interested in – and draw that. I love the of retro aesthetic, be it 60s, 70s or 80s, so I try to include that in my work, however I can. If you are interested in your subject, or can find a way to be interested then I think you will do great work. Passion is essential to successful work.
---
Once again, thanks for the interview, James!
---
Make sure to follow James Gilleard on Twitter and Instagram and see the rest of his works on Behance.
---
Illustrations by James Gilleard
Variety magazine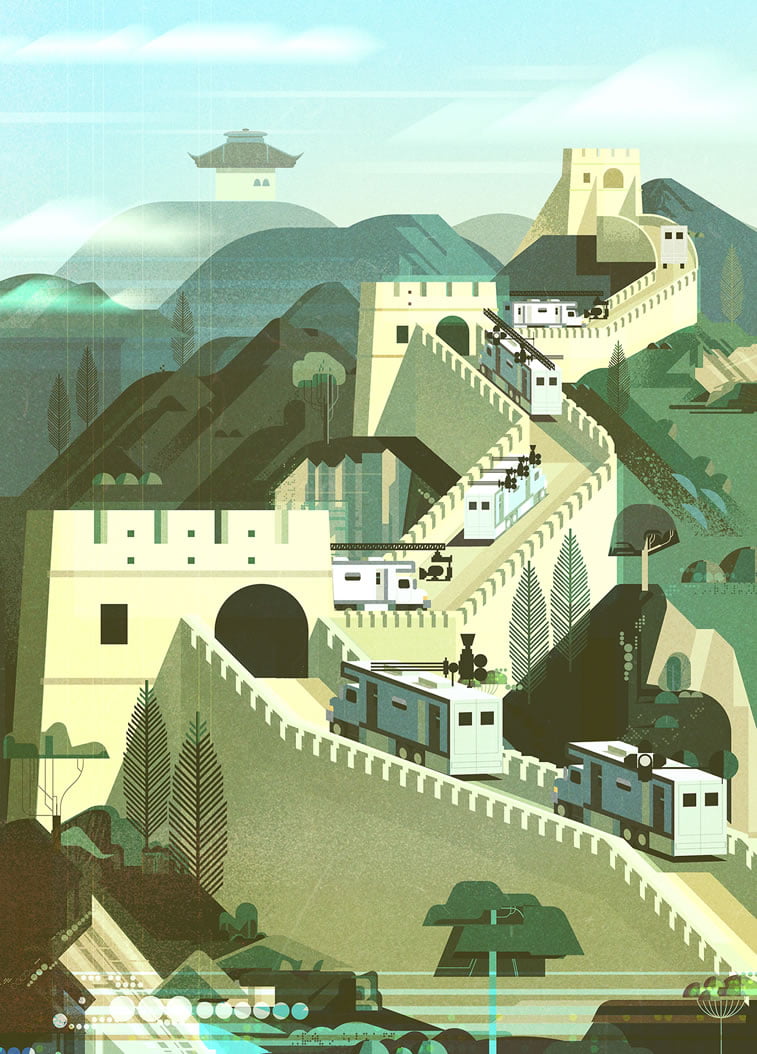 ---
Cobbleweb


---
Disney's haunted mansion

---
Hellboy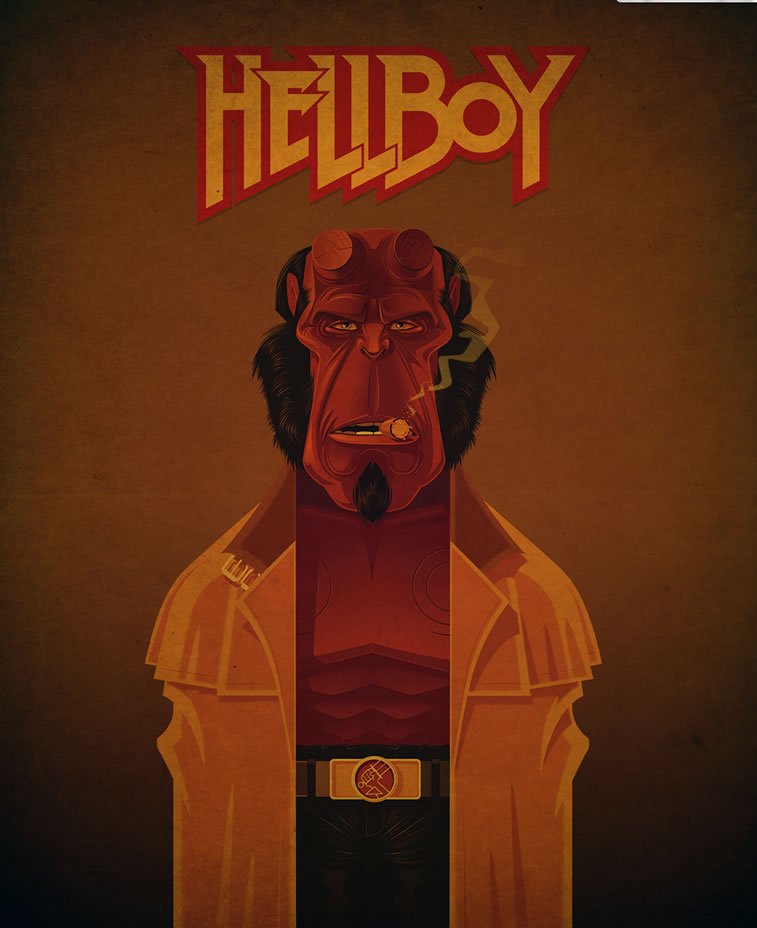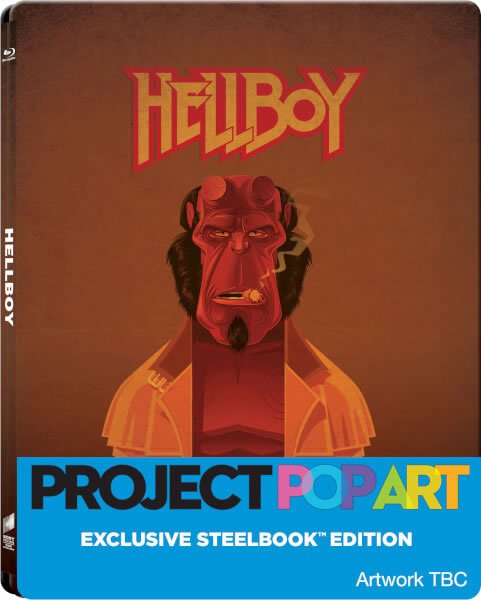 ---
Ikea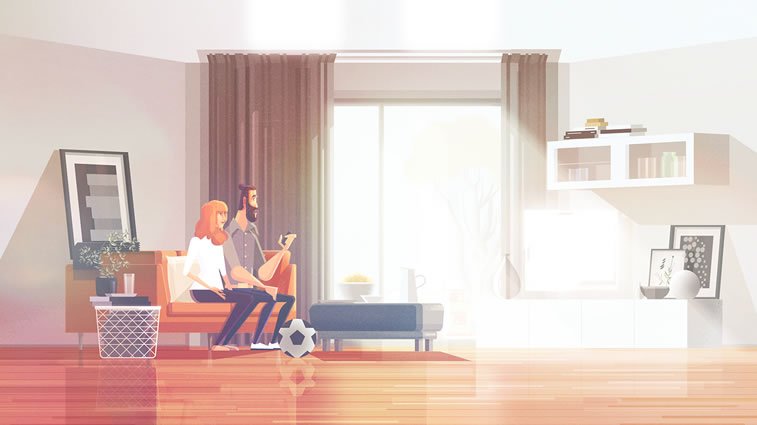 ---
Japanese food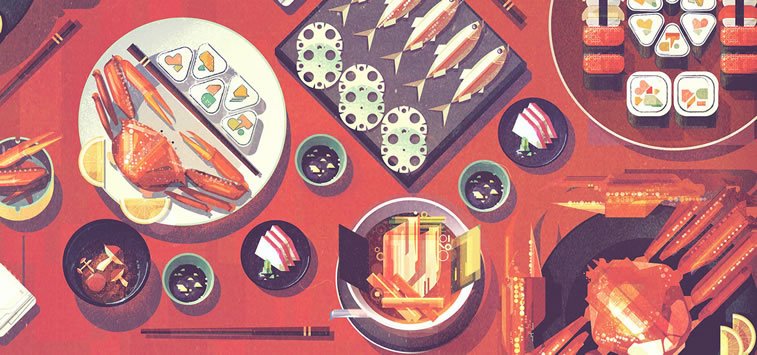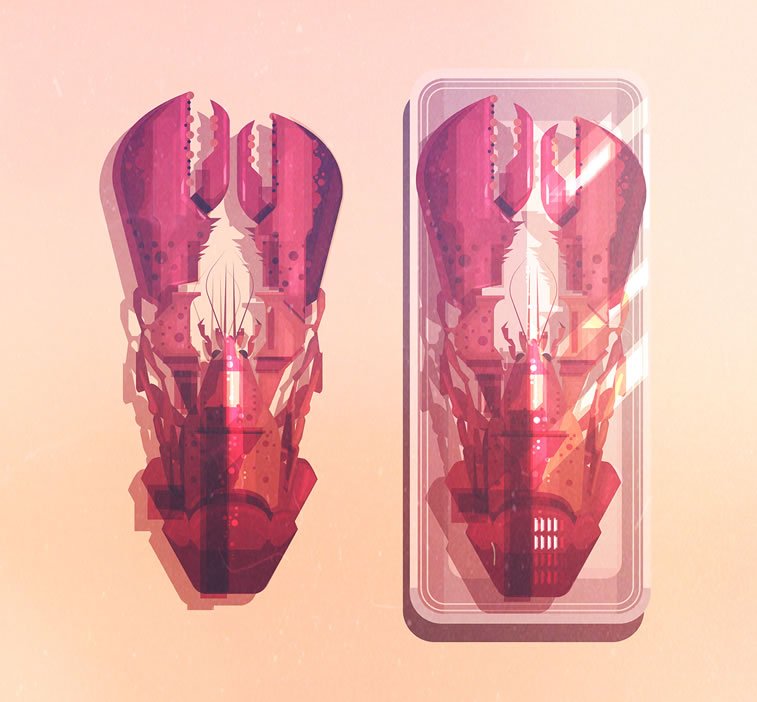 ---
Landscapes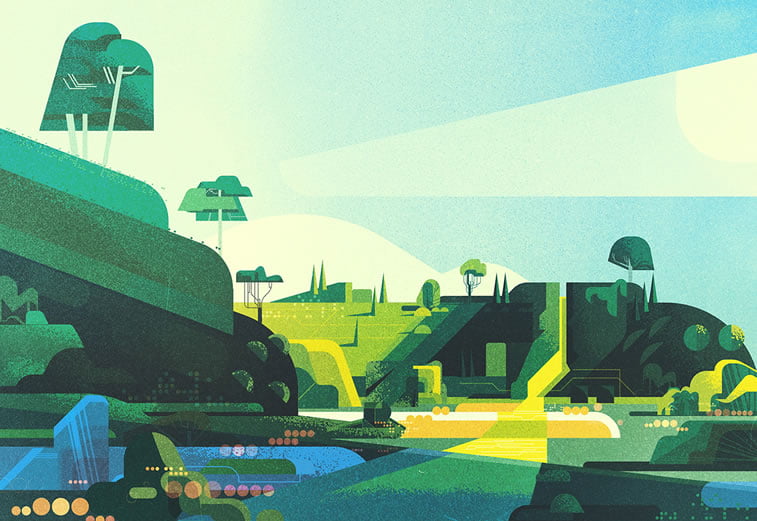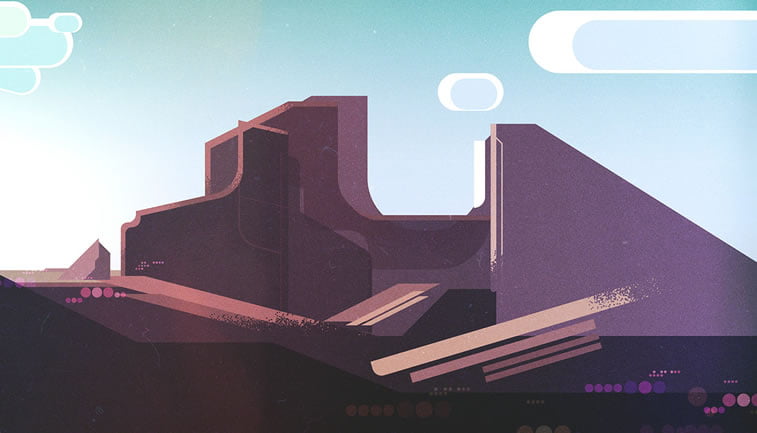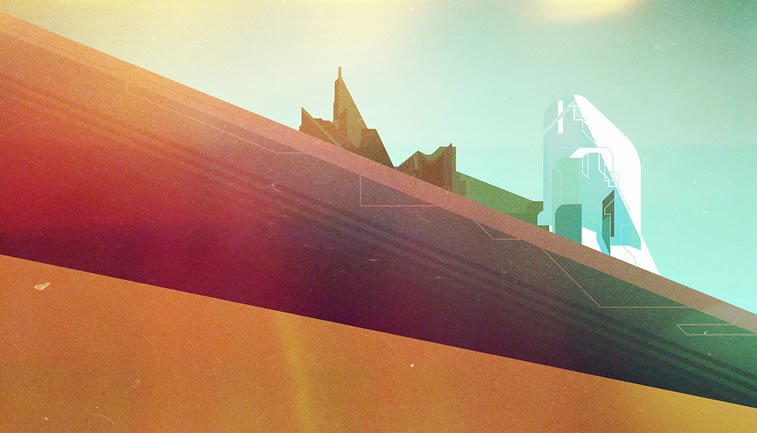 ---
Mercedes-Benz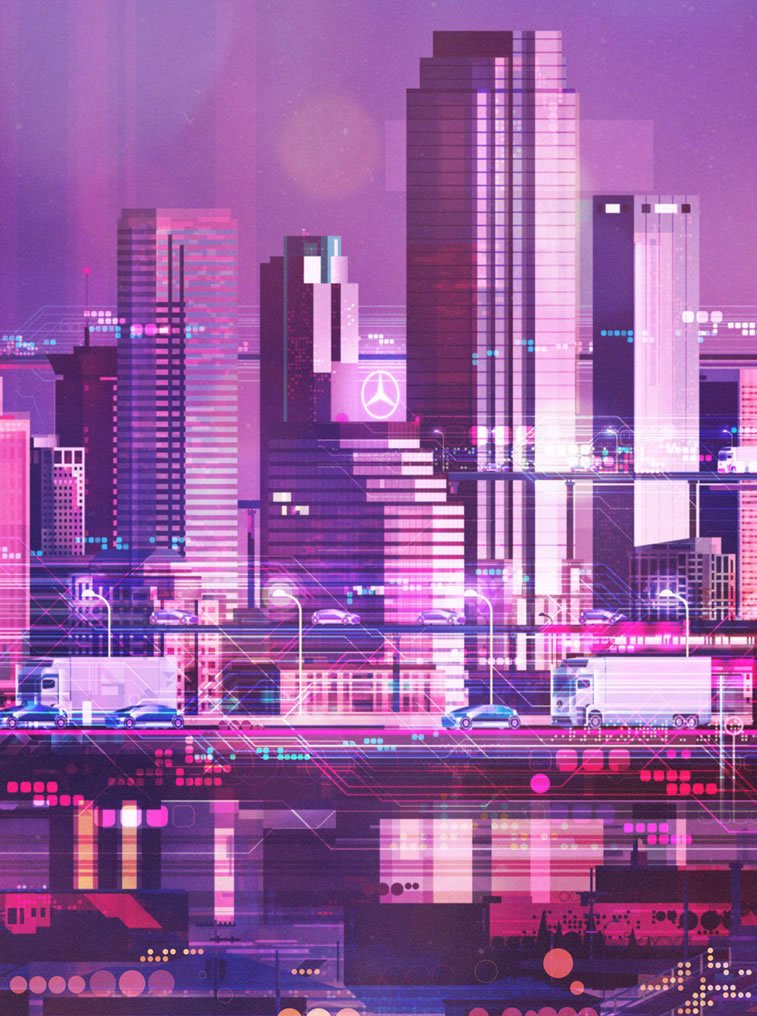 ---
Personal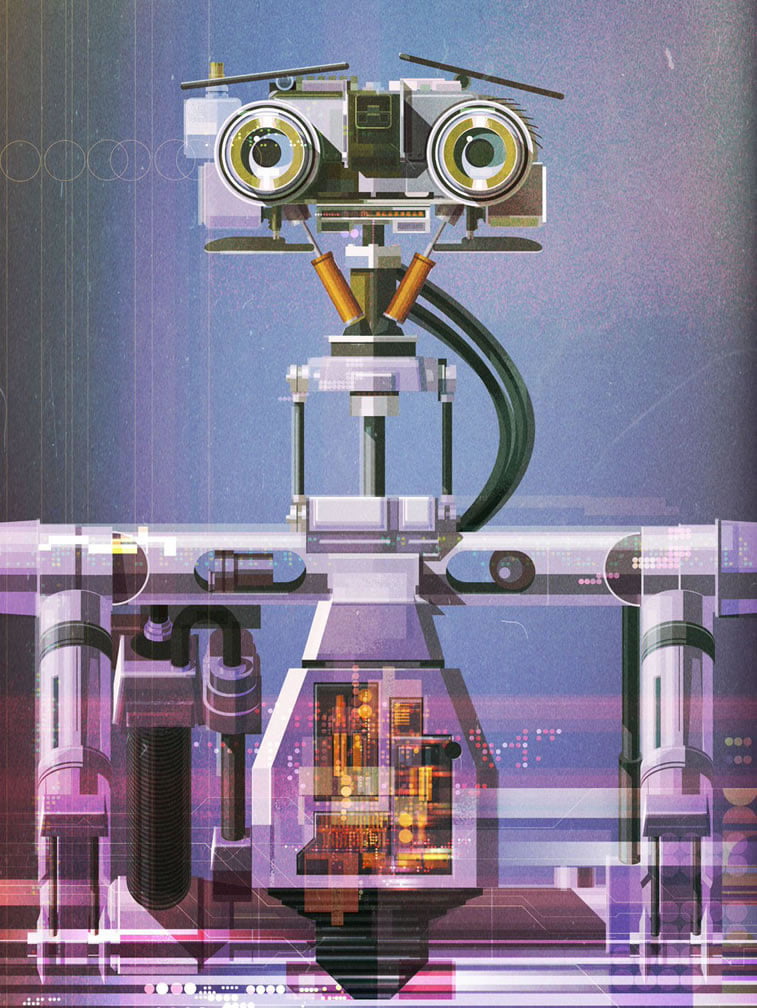 ---
Various editorial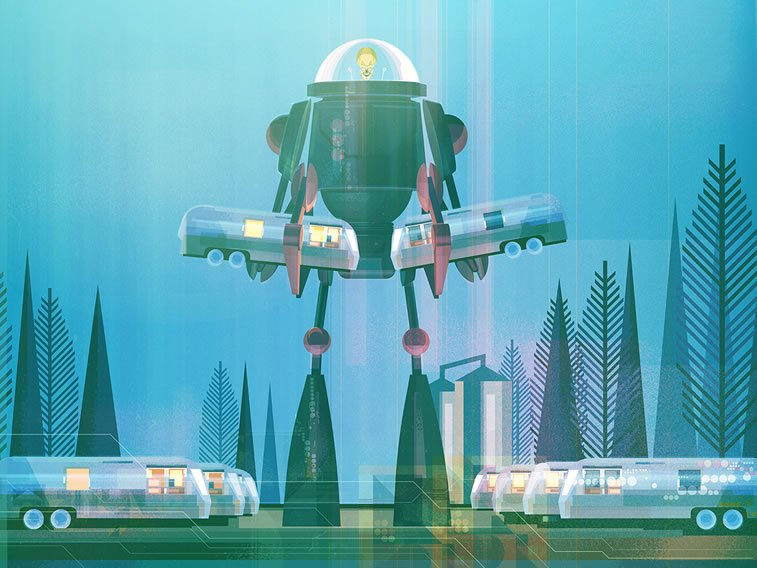 ---
Women's health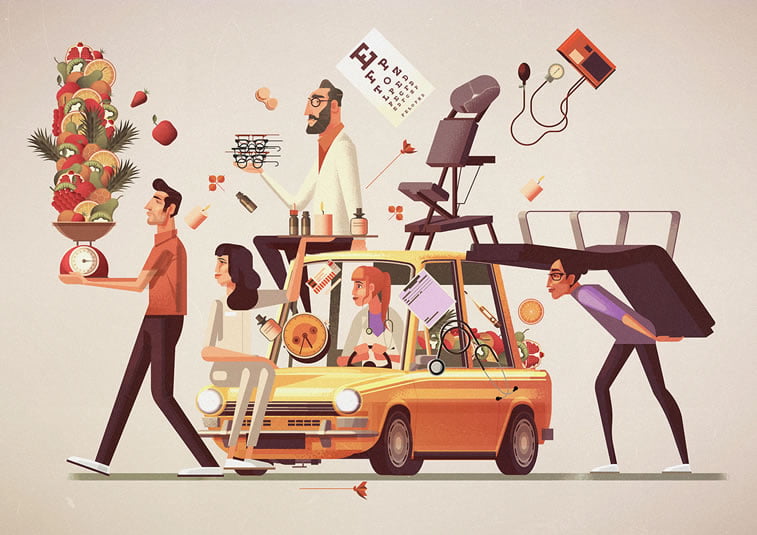 ---
Like these illustrations? We've got more: