Gone are the days when website code was written from scratch and technical SEO done in the same manner. Today, when CMS platforms, such as WordPress, rule, there are many plugins and useful tools which can help you maintain thousands of pages and links on your website.
These five helpful SEO plugins can help you with writing optimized content, meta data, keywords, checking outgoing links, and many more things in the coming year of 2017.
---
5 best SEO plugins for WordPress
1. Yoast SEO
Yoast SEO is a WordPress plugin that has been downloaded for more than 1 million times so far. This plugin offers a wide variety of benefits for your content creation and optimization. With the help of Yoast, you can write your page's SEO title, meta description, keywords, and arrange OGP meta data, Twitter Cards, sitemap and breadcrumbs, canonical URLs. Additionally, the plugin has an integrated social settings with a preview of data you write in it. Moreover, it is translated into 23 languages, so there should not be any problems with using this one. Thumbs up from PopArt Studio!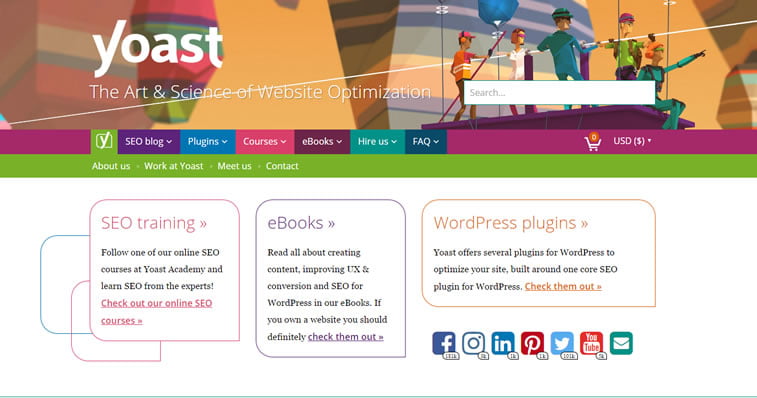 ---
2. All in one SEO
All in one SEO pack is another great SEO plugin for WordPress blogs. It generates meta tags automatically, you can write meta descriptions, titles and arrange OG meta data, Twitter cards, canonical URLs, sitemaps, avoid duplicate content, it even has WooCommerce integration, and lots of other cool things! Check if your language is among 57 languages it has been translated into, and go ahead and install it – it works out-of-the-box.
---
3. LinkPatrol
LinkPatrol is a useful plugin which cleans up outgoing links on your WordPress website. Sometimes, when the sites you link to are under construction or even down, these broken links can hurt your link profile, so it is best to clean them up. LinkPatrol was created by the famous Search Engine Journal with the intention of protecting your site from spammy links, keywords and other problems in anchor text, as well as monitoring recently added links and keywords on your website.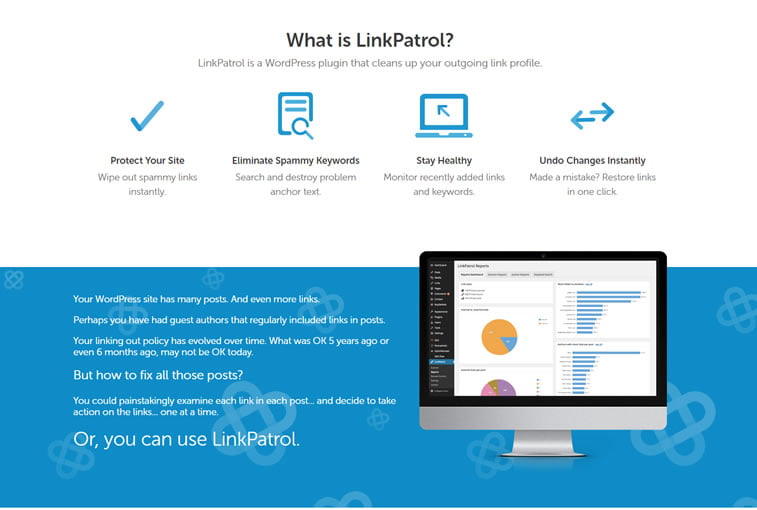 ---
4. Broken Link Checker
Broken Link Checker is another useful SEO plugin that cleans up link problems on your WP website. By monitoring pages, comments, images and custom fields, it notifies you about all changes in your dashboard or via email. Coming with a search and filter option, this plugin allows editing links directly from the plugin's page.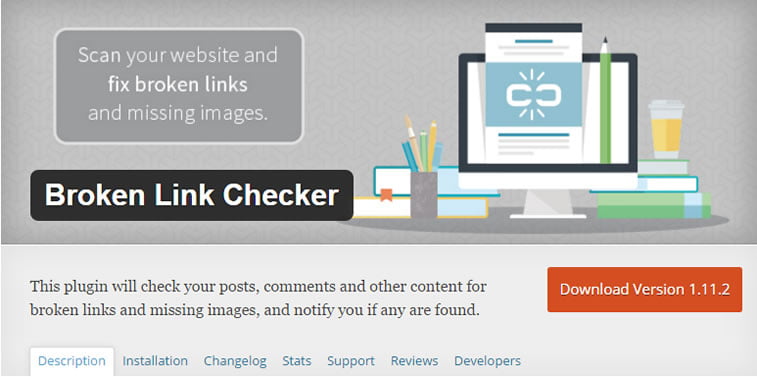 ---
5. Rel Nofollow Checkbox
Rel Nofollow Checkbox is a WordPress plugin which comes very handy if you do not want to give away your 'SEO juice' (term credit: Rand Fishkin from Moz), i.e. authority, to other sites you link to. This plugin adds a small checkbox with the "nofollow" attribute and helps you automatically edit the link.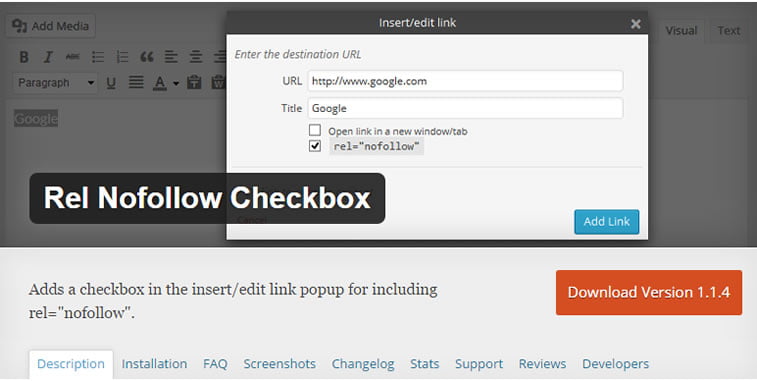 ---
Have you ever heard about these plugins before, and if you did – which ones have you had the chance to use? Feel free to tell us in the comments below if we have, perchance, forgotten to include some great plugins.
---
Like this article about SEO plugins? Here are some more useful things to read: