Iako je najavljeno još 2015. godine, indeksiranje koje će prednost davati verziji vebsajta prilagođenoj za mobilne uređaje (eng. mobile-first index), još nije stupilo na snagu. Ali, očekuje se uskoro. Sudeći po zvaničnim najavama, Gugl će u potpunosti preći na nov način indeksiranja tokom 2018. godine.
Gugl je za jul 2018. godine najavio još jednu značajnu izmenu, a odnosi se na inkorporaciju brzine učitavanja stranica u algoritam koji rangira vebsajtove prilikom mobilne pretrage.
Smatramo da ne bi bilo loše sve te najavljene promene dočekati spremno.
U narednim redovima stoga ćemo govoriti upravo o tome – o indeksiranju i rangiranju veb stranica prilagođenih za upotrebu na mobilnim uređajima, o značaju brzine učitavanja i nephodnosti kvalitetnog sadržaja, ali i o optimizaciji za glasovnu pretragu, kao i o progresivnim veb aplikacijama koje na mala vrata ulaze u svet velikih podataka (eng. big data).
Na osnovu preporuka svetski priznatih stručnjaka iz oblasti SEO optimizacije, kao i rezultata brojnih specijalizovanih istraživanja, ovde smo objedinili relevantne podatke u vezi sa optimizacijom za mobilnu pretragu.
---
SEO za mobilne uređaje: prilagodljivi (responzivni) dizajn
Optimizacija za mobilnu pretragu važna je zbog toga što su mobilni uređaji sve više i više u upotrebi, a njihovo korišćenje neće jenjavati. Naprotiv. Ukoliko je suditi po statističkim podacima, upotreba interneta na mobilnim telefonima i prenosivim uređajima dostiže čak 80 odsto sveukupnog korišćenja interneta, samo u SAD. Dakle, više od dve trećine korisnika prvenstveno koristi mobilne uređaje za pretraživanje interneta. Samo je pitanje vremena, čini se, u kom trenutku će ta upotreba dostići i svih 100 odsto.
Sajtovi namenjeni za mobilnu upotrebu mogu, ali ne moraju da imaju identičan sadržaj kao i desktop verzije. Ipak, prilagođen izgled obe verzije sajta i te kako je poželjan. I u velikoj meri se preporučuje.
Takozvani responzivni dizajn, odnosno prilagođenost vebsajta svim veličinama ekrana i prikazivanje sadržaja stranice na svim elektronskim uređajima podjednako, jedan je od imperativa u programiranju i veb dizajnu već nekoliko godina. Taj trend, na neki način, postao je već i standard. Ipak, to ne znači da se svi toga pridržavaju i da apsolutno svi imaju prilagodljive vebsajtove. Nemaju. Većina vlasnika onlajn domena, zapravo, nema responzivni dizajn. Zbog toga verujemo da je važno da se o tome govori iznova i iznova, kako bi se podigla svest o značaju jednakog sadržaja na svim uređajima.
Zbog čega je ujednačen izgled desktop i mobilne verzije vebsajta toliko važan? Iz jednog jednostavnog i, trenutno, veoma važnog razloga. Jer, činjenica je da će mobilne verzije sajtova uskoro postati prvenstveni faktor u sklopu algoritma indeksiranja koji Gugl koristi prilikom pozicioniranja veb stranica na pretraživaču.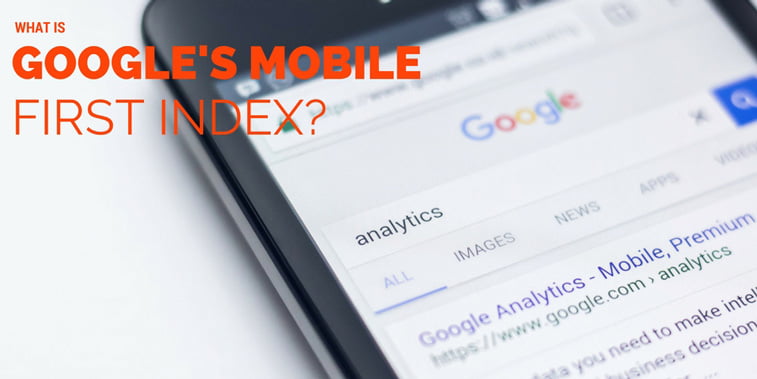 ---
Indeksiranje prvenstveno mobilnih verzija vebsajtova
Indeksiranje prvenstveno mobilnih verzija vebsajtova (eng. mobile-first index) odnosi se na izmene koje je kompanija Gugl najavila pre izvesnog vremena i čiji se početak primene može očekivati tokom 2018. godine.
Po čemu se indeksiranje od strane pretraživača mobilnih verzija vebsajtova razlikuje od rangiranja na stonim računarima? Ni po čemu. Da, dobro ste pročitali, ne razlikuje se ni po čemu.
Zašto onda ta dva termina razdvajamo uopšte? Zašto se o optimizaciji za mobilne uređaje govori odvojeno? Zbog toga što, iako je algoritam u suštini isti, razlika može da postoji u formi samih veb stranica, kao što smo već i pomenuli. Ukoliko prilikom izrade vebsajta nije inkorporiran responzivni dizajn, forma i sadržaj mogu da se razlikuju.
Da li to znači da će prelaskom na novi način indeksiranja ubuduće postojati dva odvojena indeksa – jedan za veb stranice na stonim računarima i jedan za mobilne uređaje? Ne. Ubuduće će i dalje postojati samo jedan indeks.
Indeksiranje prvenstveno mobilnih verzija veb stranica, kao što i naziv ukazuje, znači da će performanse stranica na mobilnim uređajima imati primarnu ulogu u indeksiranju, odnosno da će prve biti indeksirane. Ukoliko neki vebsajt nema verziju i za mobilne uređaje, kod njega će se i dalje indeksirati verzija za desktop računare.
Ne zna se, međutim, kada će novi način indeksiranja u potpunosti početi da se primenjuje. Ono što je do sada poznato jeste činjenica da je Gugl u septembru 2015. godine započeo eksperimentisanje sa ovom formom indeksiranja, testirajući je na određenom broju sajtova kako bi se uvidele sve prednosti i mane novog sistema.
Zvaničnici Gugla su krajem 2016. godine najavili da će se broj sajtova koji su na ovaj način indeksirani povećavati postepeno, sve dok ne budu prikupili dovoljno podataka i bili sigurni da su kreirali pozitivno korisničko iskustvo. Kada do toga dođe, novi indeks će početi da se primenuje na sve sajtove. Procene brojnih stručnjaka govore u prilog tome da je izvesno da će se to desiti tokom 2018. godine. Ipak, niko ne može sa sigurnošću da zna.
Jedno je ipak sigurno: vlasnici internet domena trebalo bi već sada da obrate pažnju na izgled verzija njihovih veb stranica na mobilnim uređajima. Ipak, ako ste vi među njima, nemojte brinuti ukoliko to do sada niste uradili. Mnogi još uvek nisu.
Rezultati istraživanja koje je sproveo portal BiznessApps pokazuju da će do 2021. godine na prilagođavanje vebsajtova mobilnim uređajima u svetu biti potrošeno više od jednog biliona američkih dolara.
Još neka od statističkih predviđanja govore u prilog tome da će do 2019. godine skoro 72 procenta potrošenih sredstava za digitalni marketing biti pozicionirano na mobilnim platformama, kako je o tome izveštavao portal eMarketer. Osim toga, na vebsajtu Statista može se pronaći podatak da se do 2021. godine očekuje da broj preuzetih mobilnih aplikacija dostigne skoro 353 milijarde.
Ukoliko vaš vebsajt ne funkcioniše dovoljno dobro na mobilnim telefonima i prenosnim uređajima, trebalo bi to da poboljšate, ali svakako ima vremena za to.
Kako da optimizujete veb stranicu za kvalitetniju mobilnu pretragu?
Ukoliko niste sigurni da li je vaša veb stranica prilagođena mobilnim uređajima, koristeći Guglov alat na jednostavan način možete to i da proverite. Dovoljno je samo da prekopirate URL adresu i testirate željene strane na internetu. Rezultati će pokazati izgled stranice na mobilnom uređaju, kao i eventualne greške ili nemogućnost učitavanja određenih elemenata. Na osnovu toga, možete dalje da optimizujete sajt uz određene smernice.
Naredni koraci mogu vam pomoći u optimizaciji:
prilagodite (smanjite) veličinu fotografija i grafičkih sadržaja na samoj stranici (za to postoji i veliki broj besplatnih onlajn alata)
imajte u vidu da ekrani na mobilnim uređajima nisu veliki i ostavite što više praznog prostora
možete da skratite i URL adresu zbog veličine ekrana, ali vodite računa da se ne duplira sadržaj na sajtu
svako dugme na sranici trebalo bi da funkcioniše i na ekranu osetljivom na dodir
nema potrebe za zumiranjem ili postavljanjem linije za skrolovanje sa strane
nemojte pretrpavati stranicu nepotrebnim elementima, a to se posebno odnosi na takozvane modalne ili pop-up oglase – tu vrstu oglasa korisnici ionako najmanje vole
popunite meta opise za tekst i slike i ne zaboravite da je Gugl nedavno omogućio pisanje meta opisa do 320 slovna mesta po dužini (umesto prethodnih 156)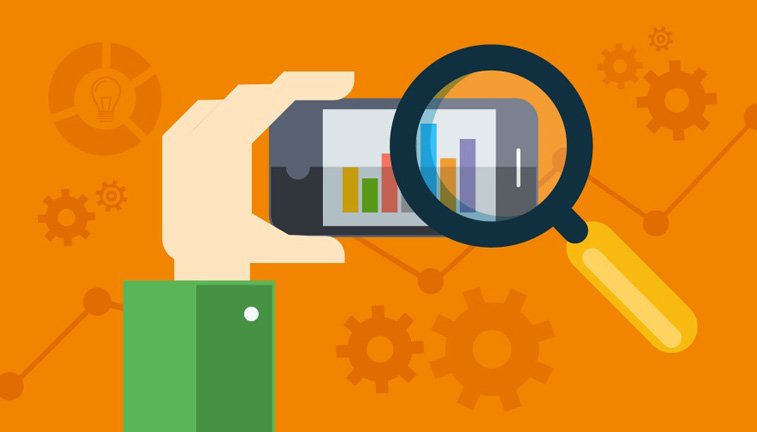 ---
Gugl najavljuje ažuriranje brzine: kako će to uticati na mobilnu pretragu?
Nemojte zaboraviti da je brzina učitavanja stranice na mobilnom uređaju od vitalnog značaja za pozitivno korisničko iskustvo. Statistika pokazuje da, ukoliko se stranica učitava duže od tri sekunde, rizikujete da čak 50 odsto korisnika odustane od pregleda i svoju pažnju usmeri na neki drugi vebsajt.
Isti grešku vam neće oprostiti ni Gugl.
Najveći svetski pretraživač trenutno radi upravo na tome da brzina učitavanja postane jedan od glavnih faktora rangiranja stranica prilikom mobilne pretrage.
Najnovije ažuriranje algoritma koji kompanija Gugl koristi za rangiranje veb stranica u svom pretraživaču, pod jednostavnim nazivom Ažuriranje brzine (eng. speed update), stupiće na snagu u julu 2018. godine.
Kako je Gugl nedavno objavio na svom zvaničnom blogu, brzina učitavanja stranice postaće važan faktor uticaja na njeno pozicioniranje, i to prvenstveno u mobilnoj pretrazi.
I do sada se brzina učitavanja podataka računala kao bitan činilac, ali uglavnom za pretragu na stonim računarima. Od jula ove godine, međutim, brzina će postati jedan od vodećih činilaca u algoritmu za pretragu na mobilnim uređajima.
Ažuriranje brzine, kako je najavljeno, primenjivaće isti standard za sve veb stranice, bez obzira na tehnologiju koja je korišćena prilikom izrade vebsajta. Ipak, u Guglu ističu da će relevantnost sadržaja za određenu pretragu i dalje biti veoma važan faktor za rangiranje. Drugim rečima, sporija stranica sa kvalitetnim sadržajem rangiraće se bolje od brze stranice koja svojim korisnicima nema mnogo toga relevantnog da ponudi.
Kako se pripremiti?
Gugl je najavio da neće baš svaka stranica biti pogođena novim ažuriranjem, ali s obzirom na to da se na Guglu svakodnevno sprovede 3,5 milijarde pretraga u celom svetu, izmene će svakako uticati na veliki broj pretraga.
Niko neće moći tačno da zna da li su njegove veb stranice pod uticajem novog faktora za rangiranje ili nisu, ali zato svako može uz pomoć određenih alata da izmeri performanse svog vebsajta i bude siguran da će spremno dočekati jul 2018. godine.
Takve alate razvija i sam Gugl, tako da korisnici mogu da uporede metriku sa rangiranjem na najviše korišćenom pretraživaču u svetu. Na vama je samo da odlučite koji alat želite da koristite. Neke od preporuka Gugla uključuju Chrome user experience report, uz pomoć kog se meri vreme učitavanja stranice, zatim Lighthouse za automatizovano merenje performansi i pristupačnosti veb stranica, ali i Page speed insights koji je nedavno počeo da koristi rezultate o brzini učitavanja dobijene preko pomenutog alata Chrome user experience report.
Page speed insights kategoriše stranice kao brze, prosečne ili spore, a zatim ih i postavlja u neku od kategorija koje performanse jedne stranice opisuju kao dobre, osrednje ili loše. Na osnovu rezultata, ovaj alat nudi i savete za bolju optimizaciju.
---
Optimizacija za glasovnu pretragu: kako i zbog čega?
Mogućnost pretraživanja glasom implementirana je kao jedna od osnovnih funkcija na svakom novijem mobilnom telefonu. Zapravo, istraživanja Gugla pokazuju da se više od 20 odsto pretraživanja na mobilnim uređajima sa operativnim sistemom Android sprovede uz pomoć glasa.
Kada kažemo glasovna pretraga, međutim, sve češće prva pomisao je upotreba takozvanog virtuelnog asistenta. Amazon Alexa, kao i nedavno predstavljen Guglov asistent (eng. Google assistant), u poslednje vreme čine osnovu na kojoj se bazira glasovna pretraga. Personalizacijom veštačke inteligencije, koja pretraživače pretvara u lik sa ljudskim glasom koji može da odgovara na određena pitanja i bez traženja odgovora, u velikoj meri su promenili način pretraživanja na internetu.
Ako tome dodamo i podatak do kojeg se došlo u istraživanju kompanije Tractica projects, a koji ukazuje na to da će virtuelni digitalni asistenti biti instalirani na više od 3,3 milijarde mobilnih uređaja do 2020. godine, jasno je kao suza zbog čega je optimizacija za glasovna pretraživanja važna za što bolje pozicioniranje vebsajtova prilikom mobilne pretrage.
Kako da optimizujete veb stranicu za glasovnu pretragu?
Da bi optimizacija dala pozitivne rezultate imajte u vidu sledeće smernice:
informacije na vebsajtu treba da budu lako dostupne, jasne i precizne
upotreba ključnih reči za glasovnu pretragu razlikuje se prevenstveno zbog toga što formulacija ključnih reči treba da prati govorni jezik
sa ciljem pružanja relevantnih informacija korisnicima (pa i pretraživačima) važno je da se koriste takozvani strukturisani podaci (eng. structured data)
strukturisane podatke, sa druge strane, treba da prati i dobra struktura vebsajta, za šta se preporučuje upotreba Schema.org konstrukcije koju čini set mikropodataka namenjenih implementaciji u HTML kod sa ciljem adekvatnijeg predstavljanja sajta prilikom pretrage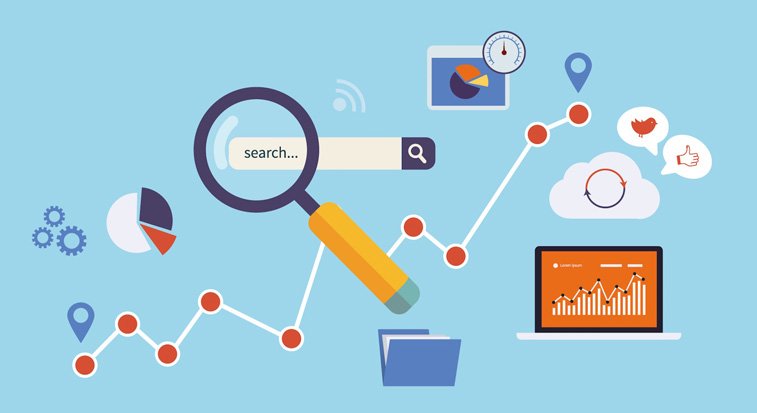 ---
Progresivne veb aplikacije: pogled u budućnost
Progresivne veb aplikacije (eng. progressive web applications, PWA), sigurni smo, pominjaćemo još mnogo puta, jer se u njima krije jedan od najznačajnijih trendova od kojeg se očekuje da prevlada u budućnosti programiranja i veb dizajna.
To su zapravo veb stranice, ali izgledaju i funkcionišu kao aplikacije na mobilnim uređajima. Brzina i neometan rad, čak i u slučaju kada nema dostupnog interneta, neke su od njihovih glavnih prednosti. Zato i ne čudi podatak da se sve više kompanija odlučuje da svoj vebsajt postavi kao progresivnu veb aplikaciju. Neke od njih se toliko brzo učitavaju da su nadmašile čak i rezultate Projekta ubrzanja mobilnih stranica (eng. Accelerated mobile pages project, AMP), koji su kompanije Tviter i Gugl pokrenule 2016. godine. Upravo brzina PWA ono je što će, u godini kada se očekuje i ažuriranje brzine u algoritmu Gugla, predstavljati važan faktor u optimizaciji sajtova. S obzirom na to da će doprineti boljem rangiranju, brzina učitavanja predstavljaće i važan činilac pri odlučivanju kompanija za postavku sajta u vidu progresivne veb aplikacije.
Reč stručnjaka: U tekstu koji je napisala za portal Search engine land, Sindi Kram (eng. Cindy Krum), specijalista za optimizaciju namenjenu prvenstveno upotrebi na mobilnim uređajima, navela je nekoliko smerova u kojima će se, kako ona procenjuje, kretati trendovi u vezi sa optimizacijom za mobilne uređaje u 2018. godini. Jedna od najznačajnijih stvari koje ona ističe svakako su progresivne veb aplikacije (PWA) i način na koje će one (suptilno) preuzeti vođstvo nad namenski kreiranim mobilnim aplikacijama.
---
Zaključak
Ne treba se, naravno, oslanjati samo na metriku i nadati se da će rezultati biti dobri. Vlasnici vebsajtova trebalo bi da, na prvom mestu, vode računa o iskustvu svojih korisnika, i to već prilikom izrade idejnog rešenja vebsajta, a zatim i da pažljivo biraju sadržaj koji će postaviti na veb stranice, kao i da donesu odluku u kojoj meri će dozvoliti oglašavanje. Prvenstveno je važno ne postavljati sadržaj stihijski, već uz dobro isplaniranu strategiju, koja uključuje i SEO optimizaciju.
U kvalitetnoj strukturi vebsajta je, zaključujemo, suština. Dobro osmišljen okvir vebsajta i vešto pozicioniranje podataka na stranici uz pomoć kategorizacije učiniće sajt u manjoj ili većoj meri optimizovanim za sve vrste pretraga, a time i za pretraživanje na mobilnim uređajima.
---
Da li vam je ovaj tekst bio od koristi za vašu strategiju optimizacije vebsajta za mobilnu pretragu? Nadamo se da jeste i da ćete svoje mišljenje podeliti sa nama u komentarima ispod teksta.
---
Zanima vas SEO optimizacija? Pogledajte i slične tekstove: