Za što bolje rangiranje vebsajta potrebni su ne samo povratni linkovi (eng. backlinks), već i unutrašnje povezivanje sadržaja (eng. internal linking). Na taj način postižu se bolja optimizacija i korisničko iskustvo. Ali, zbog čega je unutrašnje linkovanje toliko bitno i kako ono utiče na kvalitet sajta?
Za kvalitet vebsajta bitno je da sadržaj koji nudite bude koristan publici i da im ponudi nove informacije ili reši problem. Kroz unutrašnje povezivanje strana na sajtu Guglu dajete dobar signal o tome koje su vam strane posebno bitne, a posetioce sajta vodite dalje i zadržavate ih duže na sajtu – pod uslovom da im nudite sadržaj koji ih zanima. Takođe omogućavate organski potencijal i lakše pronalaženje.
Stoga treba znati osnovna pravila unutrašnjeg linkovanja i razumeti da međusobno povezivanje sadržaja treba da bude među glavnim stavkama optimizacije sajta za pretraživače (SEO).
---
Značaj internog linkovanja
Pravilno povezivanje unutrašnjih strana ima mnoštvo dobrih strana:
Guglovim robotima omogućava lakše pronalaženje strana koje je teže pronaći
omogućava bolje organizovanje strana po kategorijama i ključnim rečima u URL-u i linkovanom tekstu (eng. anchor text)
poboljšava snalaženje na sajtu
koristi ključne reči u linkovanom tekstu da potpomogne zainteresovanost posetioca
poboljšava snagu strane
organizuje strukturu sajta i pretraživačima signalizira koje su vam najbitnije strane
pomaže u promotivnim kampanjama tako što naglašava linkove na početnoj strani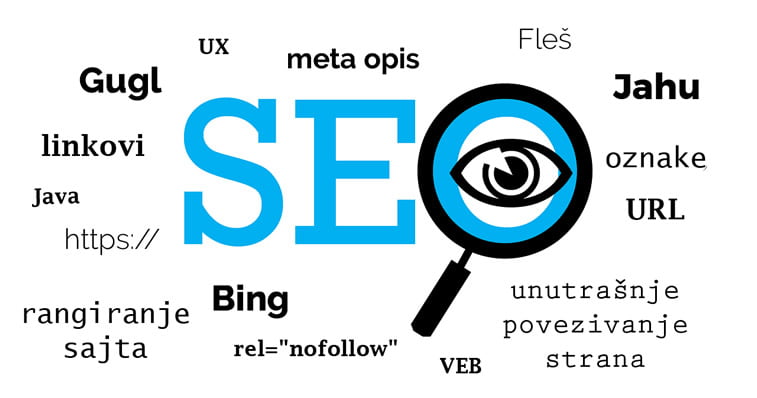 Svakako postoje slučajevi linkova koje pretraživači ne mogu da obrade, a među njima su sledeći:
linkovi koji se ne mogu pratiti (eng. disallow) u fajlu robots.txt
linkovi u poljima za pretragu
linkovi u plaginima (Java, Flash)
linkovi na stranama koje sadrže preko 150 linkova.
---
Korisničko iskustvo
Ako zanemarimo sav značaj unutrašnjih linkova za SEO, oni su još važniji za korisničko iskustvo. Dobro osmišljena struktura međusobnog povezivanja trebalo bi da ponudi padajući meni i navikacionu traku sa linkovima ka bitnom sadržaju koji će posetiocu pružiti informacije koje traži.
Jasne oznake linkova olakšavaju interakciju sa sajtom, a to ima bitnog uticaja na SEO, jer zadržava korisnika na sajtu i omogućava bolju konverziju.
Zamislite to ovako. Danas ćete naići na vebsajt koji će ostaviti dobar utisak na vas i ponuditi mnoštvo informacija. Sutra ćete ga tražiti preko Gugla, ali ako nije optimizovan linkovanim tekstom u URL-u ili dubinskim linkovanjem koje omogućava ispravno indeksiranje strane, biće gotovo nemoguće pronaći ga organskom pretragom.
---
Autoritet linkova
Za razliku od povratnih linkova, unutrašnji linkovi nemaju direktan uticaj na Guglov algoritam za rangiranje, ali povećavaju priliv autoriteta povratnih linkova koji se prenosi sa strane na stranu.
Dobar primer su novi tekstovi na blogu. Kada se objave, nemaju gotovo nikakav autoritet, ali ga stiču dubinskim linkovanjem sa neke bitne strane tako što se postojeći autoritet delimično prenosi na novu stranu. Tako se nova strana indeksira brže i postiže bolje rangiranje.
---
Kako povezivati unutrašnje strane
Unutrašnje strane mogu se povezivati na više načina. Ovo su najčešći među njima.
#1: Struktura sajta
Unutrašnja struktura vebsajta trebalo bi da bude u obliku piramide. Na vrhu je početna strana, jer ima najveći autoritet, a i najviše povratnih linkova. Ispod nje se nalaze tri do četiri bitne strane, koje su dalje povezane sa po još nekoliko strana.
Tu je bitno znati i značaj navigacije i polja za pretragu. Koliko god strana da postoji na sajtu, svaka bi trebalo da bude lako dostupna kroz nekoliko klikova od početne strane.
---
#2: Povezivanje sadržaja
Novi sadržaj na sajtu nije samo način za povezivanje postojećih strana, već i šansa za bolje korisničko iskustvo. Kroz interne linkove posetiocu predlažete da u tekstu koji čita može pronaći još informacija ako klikne "na linkovani tekst".
Masni tisak (eng. bold) vizuelno izdvaja linkovani tekst od ostatka i mami posetioca da klikne na njega. Idealno je povezivati tekstove ili strane koji imaju veze s temom, jer ćete na taj način zadržati posetioce i zainteresovati ih da čitaju dalje.
Tu treba imati na umu dve bitne stavke. Prvo, uvek proverite validnost linkova da ne biste posetioce odveli na nepostojeće strane. Drugo, brzina učitavanja nove strane znatno utiče na zadržavanje posetioca. Što se duže strana učitava, to su veće šanse da korisnik ode sa sajta dok čeka i čeka i čeka…
---
#3: Mesto hiperlinkova
Guglu uopšte nije bitno gde se na strani nalaze unutrašnji linkovi, ali korisnicima jeste. Najvažniji unutrašnji linkovi trebalo bi da se nalaze na početnoj strani, na navigacionoj traci ili u padajućem meniju, da bi im se moglo lakše pristupiti.
Na stranama manjeg autoriteta nije neophodno linkovati ka početnoj strani ili strani za kontakt, već ka stranama s kojima postoji smisaona povezanost.
Linkovi u podnožju sajta i na bočnim trakama takođe treba da vode ka bitnom sadržaju ili stranama proizvoda. Iako linkovanje ka ključnoj strani ne škodi, sa gledišta posetioca nema vrednost ukoliko nije bitno za stranu na kojoj se posetilac nalazi.
Jedan od dobrih načina za povezivanje sadržaja jeste na kraju članka ili na bočnim trakama, jer takvi linkovi podstiču posetioca da ostane na sajtu i istraži dodatne mogućnosti. To dodatno Guglu šalje dobar signal, što ima direktnog uticaja na rangiranje sajta i strane.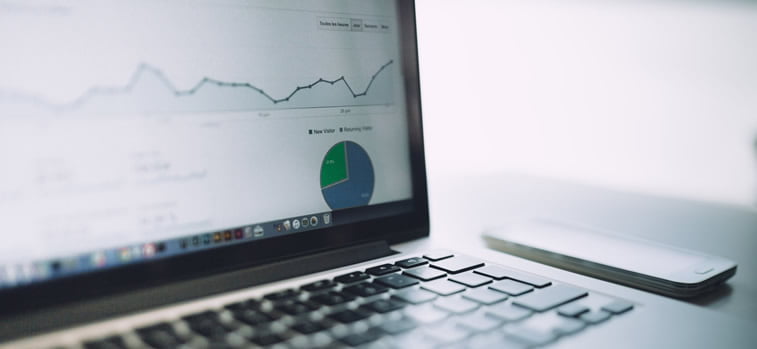 Ne zaboravite da upišete ključne reči i oznake, jer i one pomažu pretraživačima da kategorizuju stranu prema tome je rangiraju.
Mapa sajta znatno doprinosi snalaženju na sajtu i robotima omogućava bolju navigaciju kroz strane i strukturu sajta.
---
#4: Relevantnost linkova
Osnovna tehnika izgradnje linkova je relevantnost. Optimizujte sav linkovani tekst tako da ukazuje na temu ili naslov linkovane strane. Nebitan ili nepovezan linkovani tekst na linku može označiti vaš sajt kao spamerski.
Da biste izbegli jednoličnost, koristite varijacije strukture linkovanog teksta. Stalno ponavljanje istog izraza ili sintagme može se računati kao spam i oštetiti značaj linkovane strane.
Istražite najbolja mesta za smeštanje unutrašnjih linkova, i potrudite se da nemate više od 3 interna linka po strani – mada, u zavisnosti od dužine teksta, može ih biti manje ili više.
---
#5: Linkovi ka pozivu na akciju (eng. call to action links)
Svrha većine strana na sajtu verovatno je da pruži mogućnost za poziv na akciju (eng. call to action, CTA) da bi se povećao stepen konverzije.
Dugme CTA trebalo bi da bude dovoljno upečatljivo i prilagođeno svakom uređaju, ali i da se razlikuje od pozadine. Takođe je bitno gde se nalazi na strani, da li kao baner, naslovna fotografija ili iskačući prozor (eng. popup window), i da li će nestati nakon što korisnik uradi šta se od njega očekuje.
---
#6: Linkovi koji se ne prate (eng. nofollow links)
Ako ne želite da potvrdite da imate ikakve veze sa stranom ka kojoj linkujete, možete joj dodeliti oznaku za nepraćenje (eng. nofollow, rel="nofollow"). Ovo se često koristi u linkovima u komentarima ili u sadržaju koji želite da zaštitite od kazni za spamovanje (eng. spam penalties).
Nažalost, nekad se može desiti da linkovi koji se ne prate izazovu suprotan efekat i da smanje autoritet strane na kojoj se nalaze, te unutrašnjim linkovima nikad ne bi trebalo dodeljivati oznaku za nepraćenje.
---
Zaključak
Prva asocijacija na izgradnju linkova jesu povratni linkovi, dok se unutrašnji linkovi i korisničko iskustvo često zanemaruju. Povratni linkovi imaju veliki značaj, ali njihova efikasnost može se povećati kroz ispravnu strukturu unutrašnjih linkova koji daju ravnomernu snagu najbitnijim stranama.
Zanimaju vas SEO i izgradnja linkova? Pogledajte povezane članke: