Ako imate svoj sopstveni vebsajt, verovatno stalno slušate i čitate o tom famoznom Call to action. Šta je to uopšte i zašto je toliko bitno?
Call to action ili skraćeno CTA, odnosno na srpskom jeziku poziv na akciju, termin je koji je doplivao u biznis vode iz marketinga. Videli ste na bezbroj sajtova razne šarene dugmiće sa obaveznim natpisom "kupi odmah", "saznaj više", "naruči još danas", "prijavi se"… To su sve pozivi na akciju. Najčešće su u vidu tih šarenih dugmića koji vas mame da kliknete na njih, ali su često i u vidu banera, mada ih možete sresti i kao najobičniji link.
Njihov zadatak je da navedu ljude na sledeću akciju na sajtu. Nakon što pročitate neki članak na blogu, ispod njega možete naći CTA koji vam nudi da preuzmete besplatnu e-knjigu o temi o kojoj ste upravo čitali ili da se prijavite na imejl bilten (eng. newsletter) tog bloga.
Pozivi na akciju su nezaobilazan deo prodajnih stranica. Ovde i tekst koji se nalazi na sajtu (eng. copy) igra veliku ulogu. Njegov cilj je da ubedi potencijalne kupce da preduzmu neku akciju jer baš vi nudite proizvod ili uslugu koji je baš za njih. To je nešto što nisu ni znali da im je potrebno, ali sada im je toliko neophodno da žele da vas odmah kontaktiraju. To je idealni scenario kako bi dobar tekst i poziv na akciju trebalo da funkcionišu. Naravno, realnost je daleko od toga, ali postoje načini kako da vaše CTA dugme ne bude samo lep vizuelni dodatak na sajtu.

Ključne tačke poziva na akciju
Kada razmišljate o pozivima na akciju na vašem sajtu, morate imati u vidu tri ključne tačke:
gde je poziv na akciju pozicioniran;
kako izgleda (da li je u pitanju dugme, slika, baner, link…);
koji tekst stoji na njemu, ali i koji tekst mu prethodi.
Da li ćete smestiti poziv na kraju teksta ili sa strane zavisi dosta od toga koji sadržaj se takođe nalazi na toj stranici. Ukoliko je u pitanju onlajn prodavnica, najbolje je da imate CTA ispod svakog proizvoda koji nudite.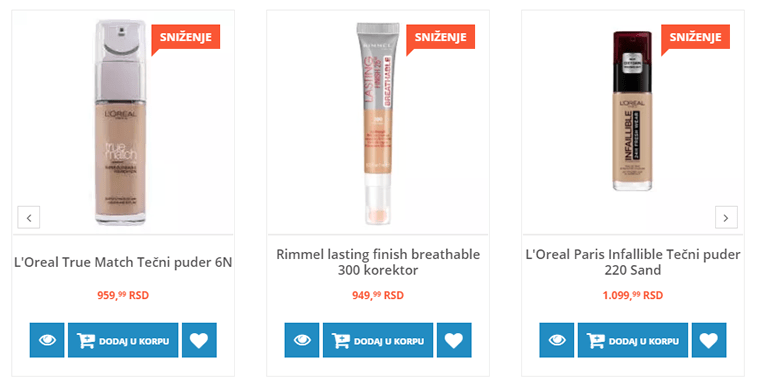 Ukoliko je u pitanju članak za blog, poziv na akciju se uglavnom nalazi ispod teksta. Želite da posetioci naprave profil na vašem sajtu? Probajte da namestite formu za registraciju sa strane na vidljivom mestu.
Kad je u pitanju izgled, neka vaši pozivi na akciju budu upečatljivi. Gledajte da dugme bude jarke boje, ali da bude u skladu sa ostatkom stranice – da privlači pažnju s ukusom. Budite kreativni kad su CTA u pitanju. Dizajnirajte dugme na poseban način, smestite link u baner koji ćete opet dizajnirati tako da privuče poglede posetilaca. Samo je važno da se jasno vidi na šta treba da se klikne, da to bude vizeulno privlačno i da ne izgleda kao plaćeni (tuđi) oglas.
Tekst zavisi od akcije koju želite da posetioci vašeg sajta preduzmu. Pazite da to bude koncizno. Možete napisati nešto malo drugačije od standardnih poruka kao što su "naruči", "registruj se", "pozovi" kako biste se i na taj način razlikovali od konkurencije i privukli pažnju budućih kupaca.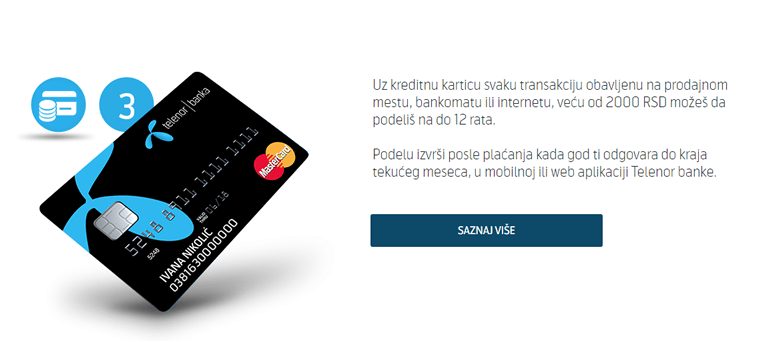 Saveti za vaše pozive na akciju
Tanka je linija između previše i premalo CTA. Nemojte previše dugmića ili banera smestiti na jednu stranicu, jer korisnici neće znati šta se od njih očekuje i može se desiti da ih na taj način obaspete sa previše informacija. U takvim situacijama ljudi će samo otići sa vašeg sajta. A to je ono što nikako ne želite.
Neki eksperti smatraju da na svakoj stranici koju imate mora da postoji barem jedan poziv na akciju. U svakom slučaju, gledajte da imate jedan na vašoj prodajnoj stranici.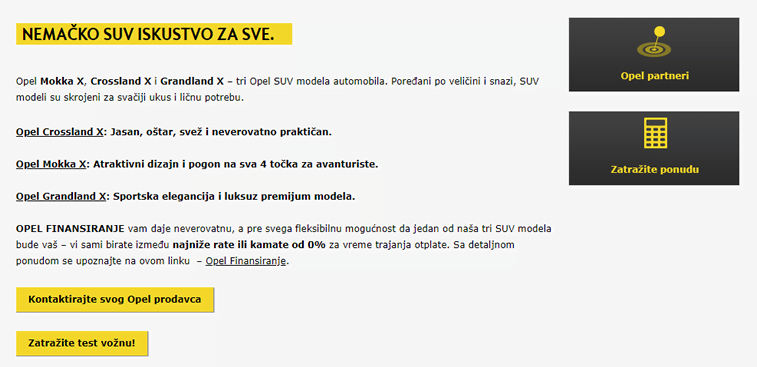 Takođe, važno je da posetioci vašeg sajta znaju na šta klikću i sa čim su se složili. Budite transparentni kada su pozivi na akciju u pitanju. Sačuvaćete u vašoj bazi imejl adrese i imena osoba koje se prijave na vašu mejling listu? Obavestite ih o tome u jednom malom oblačiću ili tekstu ispod forme kako bi znali koje podatke će podeliti pre nego što se prijave.
Još jedan od marketinških trikova koji možete da primenite kako biste privukli pažnju potrošača jeste da ponudite opciju probnog perioda (eng. trial). Na ovaj način se izbegava momentalna kupovina, ali tokom probe potrošači mogu da ustanove da li im se vaš proizvod ili usluga dopadaju.
Takođe, besplatni pokloni uz kupljen proizvod privlače kupce i lakše se odlučuju na kupovinu ukoliko nešto dobijaju potpuno gratis (čak i po cenu toga da im taj besplatni poklon nije preko potreban).
Ako želite da skratite vreme koje kupci provode u razmatranju vaše ponude, možete je vremenski ograničiti. Naglasite da je neki proizvod dostupan samo danas ili je samo ove nedelje na popustu. Ovaj psihološki trik će uticati na to da se neki ljudi brže odluče na kupovinu.

Zaključak
Ima mnogo načina za inspirisanje potrošača da otvore svoje novčanike. Pozivi na akciju su samo jedan alat koji uz zaokružen sadržaj stranice na vebsajtu dodatno navode posetioce da kliknu na dugme, sliku ili link i ostave svoje privatne podatke. Sigurno nećete ostaviti svoje podatke nekom sajtu koji vam izgleda nepouzdano. Zato se ozbiljno posvetite zadatku zvanom pozivi na akciju.
Želimo vam puno sreće u osmišljavanju vaših poziva, i za kraj, znate već za onu staru blogersku izreku – sharing is caring.
---
Kakva su vaša iskustva sa pozivima na akcije? Ostavite komentar ispod ili se uključite u diskusiju na našoj Facebook stranici.
---
Ako vam se dopao ovaj tekst, pogledajte i sledeće: