Dizajn logoa je specifična oblast grafičkog dizajna i jedna od sve traženijih mogućnosti za zaposlenje. Svake godine javljaju se novi trendovi ili dalje razvijaju postojeći, a koji su trendovi za 2017. godinu?
Logo je potreban ne samo novim poslovima, već i postojećim. Kada je potrebno rebrendiranje, osvežavanje korporativnog identiteta, redizajn veb sajta, novi logo je sjajan način za postizanje boljeg prvog utiska o firmi ili proizvodu. Dobar i efektivan logo učiniće vas prepoznatljivim na tržištu i izdvojiti iz konkurencije, a cilj je da od svog logoa stvorite jedinstven i prepoznatljiv zaštitni znak.
Zbog svega toga, vrlo je bitno da logo napravi dizajner koji će u potpunosti razumeti vaše potrebe i prilagoditi ih tržištu.
Svaka godina specifična je po trendovima koji preovlađuju u svim oblastima, bilo da je to veb dizajn, modna industrija, arhitektura, ili grafički dizajn uopšte. Pažljivo smo analizirali više uputstava za grafički dizajn i došli do popisa 10 najvažnijih trendova u logo dizajnu 2017. godine.
---
1: Minimalizam
Pretrpani i detaljni logoi ostaju u prošlosti, a minimalizam postaje sve popularniji jer lakše privlači pažnju posmatrača i duže ostaje u pamćenju.
Svrha logoa je da na prvi pogled ukaže na posao kojim se bavite, stoga minimalizam u dizajnu logoa treba da bude praktičan i svrsishodan.
---
2: Rukopis i crteži
Jedan od načina da logo bude potpuno jedinstven jeste da sadrži rukopis, odnosno da tipografija na logou bude sastavljena od rukopisnih fontova.
Crtež rukom odaje toplinu koju je teško postići crtežima na računaru. Stoga su rukopis i crteži na logoima popularniji među vlasnicima ugostiteljskih objekata, naročito restorana i kafića, jer ih izdvajaju od konkurencije i odaju utisak jedinstvenosti.
---
3: Negativni prostor
Iako trend negativnog prostora postoji već duže vreme i prolazi neprimećen, tokom 2017. godine to bi se moglo polako promeniti. Upotreba negativnog prostora u dizajnu logoa zasniva se na veštom uklapanju ideja u dupli prostor između glavnih elemenata dizajna.

Nekada su slikari poput Salvadora Dalija savršeno uklapali optičke varke u svoje radove, a danas grafički dizajneri sve veštije od slova prave zgrade, životinje, kontinente, i razne druge oblike.
---
4: Linije
Trend upotrebe linija na jednobojnoj pozadini počeo se razvijati 2015. godine i otad je sve popularniji. Dodatno nudi mogućnost upotrebe negativnog prostora, i za takav logo češće će se odlučiti firme koje posluju u oblasti zabave, jer su opuštene, moderne i zanimljive.
---
5: Starinski izgled
Starinski izgled logoa je mač sa dve oštrice jer se lako može desiti da umesto modernog izgleda logo deluje zastarelo i neupotrebljivo.
Ako niste potpuno sigurni u dizajn takvog logoa, bolje se opredelite za nešto moderniji izgled, jer vam pogrešan logo može više naškoditi nego koristiti.
---
6: Uprošćavanje oblika
Uprošćavanje oblika ima veze s minimalizmom, ali može se vrlo efektno primeniti u redizajnu postojećih logoa.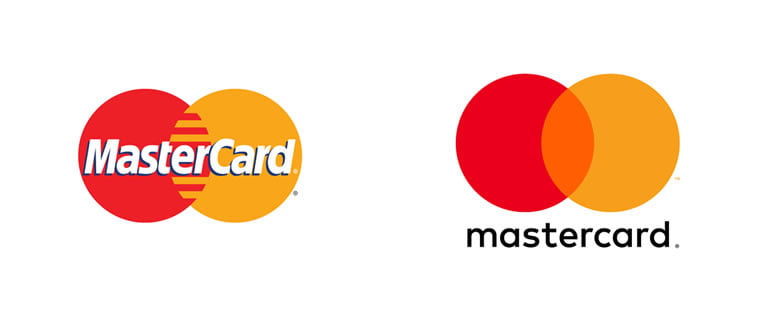 Mnoge poznate kompanije uprostile su svoj logo, a među njima su Master Card i Instagram. Oni su zadržali svoj osnovni logo, uz dodatno uprošćavanje: izbacivanjem teksta ili slike, tako da su ostale samo osnovne linije kao silueta. To je dokaz da kada se oblik uprosti kako treba postaje još efektivniji nego ranije.
---
7: Animacije
Animacije se ne odnose uvek na oživljavanje celih slika. Naime, animacije kakve će doživeti veću popularnost tokom 2017. godine odnose se na oživljavanje dela fotografije, dok ostatak ostaje nepomičan.
Vlasnici telefona s operativnim sistemom Vindouz 10 (eng. Windows Phone 10) imaju priliku da snimanjem živih fotografija (eng. live image) iskuse deo takvog korisničkog doživljaja, a dizajn logoa može dosegnuti nove granice upotrebom ovakvih delimičnih animacija.
---
8: Izražajnije boje
Prethodnih godina logoi su se češće sastojali od prigušenih i neutralnih boja, ili bili ahromatski (u to spadaju crna, bela i siva), a 2017. donosi preokret!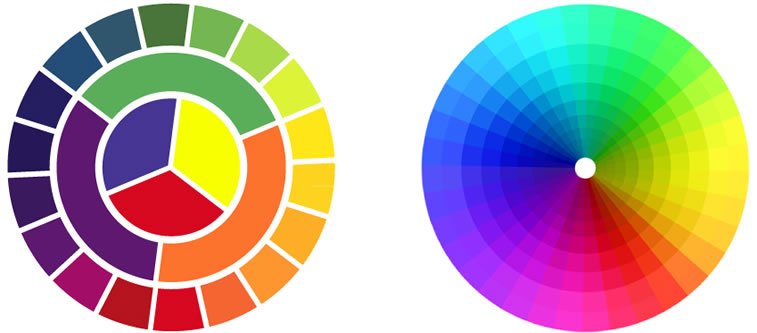 Sve su popularniji logoi na kojima dominiraju jarke, izražajne boje, ali treba obratiti pažnju na to da neke kombinacije komplementarnih boja mogu imati poguban efekat. Određene nijanse crvene na zelenoj pozadini mogu učiniti tekst potpuno nečitkim ili bespotrebno zamutiti sliku.
---
9: Istaknuta tipografija
Tipografski trendovi za 2016. godinu doneli su velika slova, tj. istaknutu tipografiju, a u dizajnu logoa ovog tipa potrebno je biti posebno obazriv jer i dalje važi pravilo da velika slova odaju utisak vikanja.
Međutim, vešt grafički dizajner može efikasno povezati velika i mala slova kroz negativni prostor i učiniti vaš logo jedinstvenim i izuzetnim.
---
10: Geometrijski oblici
Postoji neka lepota u jednostavnosti geometrijskih oblika, a najčešće su to osnovni oblici: krug, kvadrat, trougao i pravougaonik.

Njihova popularnost može tokom vremena opadati i rasti, ali tokom 2017. godine geometrijski oblici savršeno se uklapaju u minimalizam, uprošćavanje oblika i linije jer odaju utisak jednostavnosti i prefinjenosti, te su pogodni za industrijski dizajn i korporativni identitet.
---
Da li ste naišli na još neki dizajnerski trend koji nismo pomenuli a koji bi mogao biti važan tokom 2017. godine? Podelite svoje predloge u komentarima ili na našoj stranici na Fejzbuku.
Zanimaju vas grafički i veb dizajn? Pogledajte i članke o dizajnerskim trendovima tokom prethodnih godina: