If you're new to digital marketing but have been active on social media, you're pretty much well aware of the features of an Instagram business account, or at least, you know that you have the option to use one.
Now, if you are operating a brand, you'll find yourself competing in every aspect of the digital landscape, and you should know that if you are serious about your marketing efforts, then Instagram should be one of those platforms where you should be doing some serious business.
Why Should You Use Instagram For Business?
In today's world, brands will exploit every chance they can get to boost the efficiency of their digital marketing campaigns and this is especially true for social media, where sometimes, even social presence can manage to generate at least a few leads.
That being said, if you've already invested in social media marketing, consider gaining some ground on Instagram as well. Just like Facebook, IG is also used by millions across the globe daily, and it's a true social media powerhouse when it comes to advertising and lead generation.
On the other hand, opening a business account isn't rocket science and won't set you back financially, and can provide huge benefits for anyone who's serious about social media marketing.
How To Benefit From Instagram For Business?
How can one use IG for business and reap every positive thing it holds? It basically works very similarly to your Facebook Page and it lets you use quite a few great features you can't access with personal profiles.
For starters,
You can boost posts like you would boost them on Facebook.
Access native analytics to gain more insight into how your posts and account performs.
Adding links to your stories, if you have over 10k followers.
Introducing directly shoppable posts enabling you to sell directly from the platform.
How To Set up Instagram for Business?
If you're new to Instagram, You just need to:
Download the app either for Windows, iOS, or Android.
Install the app and sign up.
Type in your email and tap on Next. After this, you can connect your IG account to your FB business page, given you have registered with the same address. For this, you can also Log in with Facebook.
Set up your username, give your password, and fill out the required profile information (more on profile optimization later).
Tap Done.
Now, you have a personal account that you can easily convert to a business account.
After you're done with creating your personal account, tap the profile icon to get back to your profile.
When there, tap the icon with three lines, then tap on Settings.
Once you're there, tap the Switch to Business Profile option, then tap Continue.
You can connect your IG business account to your FB business page here again if you want. To do so, simply follow the prompts.
To complete the conversion, enter your contact information. To use an IG business account, you need either an email address, a phone number, or a physical address.
Tap on Done.
Are There Any Drawbacks to This?
If you've been actively managing a Facebook business page, you might have noticed that the platform organic reach has been on the decline and it's getting more difficult to "lure in" new audiences or simply, to run fruitful campaigns.
Fortunately, at the moment, Instagram has no drawbacks in regard to reach. Visibility won't be a concern as long as you are pushing relevant content that your target audience enjoys. Business accounts on IG are treated the same way as personal profiles, just see that you keep your engagement going strong.
Options of an Instagram Business Account – How To Win on IG
Now, that you've created your very own IG business profile, it's time to immerse yourself in the tips and tactics more than 25 million companies across the globe use to establish a strong presence on Instagram.
Don't Forget to Create a Strategy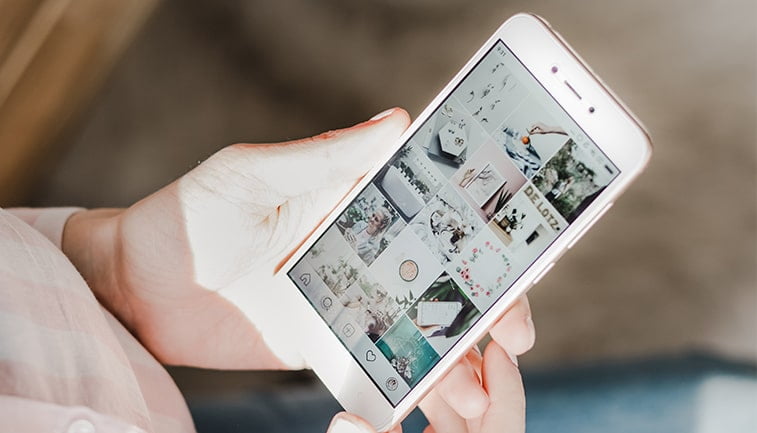 You don't want to jump into posting head-first. Instead, take your time and do your best to come up with a well-defined approach to posting and marketing on the platform. Also, see how IG fits in with your overall marketing and business goals and how can you create a strategy that will complement your overall digital ecosystem. See how well it will blend in with your ongoing Facebook strategy and how can you leverage IG to improve your FB metrics and vice versa.
If you are starting from scratch, try starting with defining your target audience. Think about the content you want to share on the platform and about the ideal customer who will see it.
IG users are on the younger end of the spectrum (generally under the age of 35), and the split between women and men is pretty close. Studying IG demographics can help you a great deal in defining your basic approach to posting and content type, take your time when crafting your strategy as it will play a key role in your success.
Here are a few things you should consider when creating a strategy for your target market:
See who are the people who are already buying your products.
Gain more insight from the analytics menus of your other social pages to see the demographics of your followers.
Check out your competition and their demographic trends.
Define a value statement for your brand.
After successfully defining your audience, you should think about the type of content you'd like to push on your channels. See what they post on their own accounts and how they respond to your competitors on IG.
Prioritize Your Objectives and Goals
Creating a list of what you wish to accomplish with your IG business account should also be one of your priorities before actually starting to post content. When you know what your goals are, it's easier to remain consistent and to focus on driving actual results.
For that, you can apply the SMART framework
Specific
Measurable
Attainable
Relevant
Timely
In the very beginning, when you're still building your presence, it's okay to focus on building your following and engagement. However, later on down the road, you'll want to switch to actual business objectives, like brand development, sales-boosting, and so on.
If you want to achieve real results, you will need to keep track of your metrics
Generally, you should shift your attention to the metrics that focus on metrics that are related to the social funnel.
As such, your goals should always align to at least one of the four customer journey stages.
This can be:
Awareness – metrics like post reach, follower base growth-rate, brand awareness, and so on.
Engagement – engagement rate (like-based) amplification rate (share-based)
Conversion – metrics such as actual conversion rates, bounce rates, click-through rates and similar insights. If you are running paid ads, you can also track CPM and cost per click.
Customer – customer action-based metrics, like providing testimonials and such.
Keep Posting Regularly
Before even starting to push content, you should already have a good idea of just how often you would like to post, and what kind of content you want to share. You'll see, once you start growing your audience, your followers will expect to see your post regularly in their feed. You want to keep them excited about your brand, however, you don't want to be too in-their-faces, and overwhelm them to the point that you get annoying to them.
The downside is, there are perfect posting times and posting frequency, and the optimal time frames will generally depend on a multitude of factors, like the industry you're in and the general habits of your followers.
Come up with an initial posting plan, benchmark your time against your industry-leading competitors, and go from there. You'll need some testing to see how your followers respond and when's the best time for creating the most engagement and momentum for your posts and brand.
The most important point here is to know when your target audience is online. You can check this out on Instagram Insights, which shows when your followers spend the most time online.
Once you've managed to get a good idea of the most ideal posting times and frequency, create a content calendar where you can supervise your content in advance.
Optimize Your Profile For the Best Results
Sharing basic info on your profile is mandatory if you want to open a business account on Instagram. However, there's much more than that when it comes to optimizing your profile.
The Bio
Use the 150 characters-long to your benefit. Make sure you strike a positive chord with your first-time visitors. Tell your followers and visitors who you are and what your brand is all about.
To make the best use of such a small space, make sure to:
Use your brand's personality – speak up with your brand's voice through those 150 characters. Either casual, professional, funny, that short bio should represent the voice your brand speaks to your followers.
Use hashtags and emojis – The first are clickable meaning you can use it to show off content that best describes your brand (don't forget, a picture says more than a thousand words). On the other hand, emojis can help you substitute words and even sentences, so use them to tell more than 150 characters would let you otherwise.
Spacing and line breaks – these can make your bio more readable.
Your Profile Pic
This will most likely be your logo. For remaining recognizable, and for overall awareness purposes, it might be best to use the same picture you have on your remaining social pages. This way, fans will instantly know it's you.
As your photo will be cropped to fit, make sure that your logo remains visible and that its at least 320 pixels.
Complete Your Profile
Making sure that all components of your business account function at their best is crucial for optimizing your profile.
Username, name, handle: These are utterly important as they are the only parts that are included in IG's search. Make sure to include your brand's real brand name and most common variations. If your IG username (handle) is the same as your brand name, your fans will have an easier time finding you on the platform, so it only makes sense to use the same name.
Website link: This is the only place where you can actually place an organic link on Instagram, so make sure to use it. You can link your website, latest blog entry, current special offers, or a custom landing page if you are running a specific campaign.
Contact info: Include emails, physical addresses, and phone numbers so people can connect with you directly because IG creates the correlating CTA buttons by default.
Category: Let people know the industry you're in.
Unique CTA buttons: Depending on your business model, you can let people book appointments, but tickets, make reservations directly from your profile. Simply tap the Edit Profile option, the Contact Options, where you can edit CTAs in the Add an action button section.
Optimize Your Content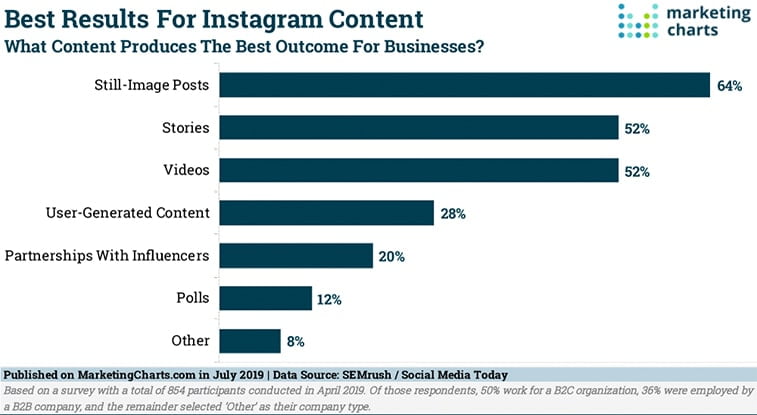 Creating and pushing compelling content is also a vital part of having a successful IG business account since this platform is quite heavy on the visuals.
For starters, think about what you want your followers to see in your feed. For most brands, this will be a no-brainer. A clothing brand will obviously showcase its clothing line, while a food chain will post pictures of the food from its menu.
However, for those who offer mostly services, try focusing on customer stories and lifestyle photos. Going behind the scenes and sharing office photos can also be a good idea.
The content theme plays a crucial role in the success of your feed, however, you should also focus on having a consistent visual approach. Using the same or similar filters and colors with similar overall aesthetics can help you stick out from the crowd when followers are scrolling their feed.
Take Quality Photos
When it comes to IG, quality is definitely much more important than quantity. Great photos are a must. You don't have to rely on professional photo shoots, but you definitely want to make sure that all the pictures you post benefit your overall business goals and complement your brand.
When using your phone, makes sure to use natural light which tends to make shadows softer, colors a bit richer, and gives to picture a generally more "natural" look.
Also, make sure that the product you're trying to take a photo of isn't in the center but still well-balanced. That being said, you can also try and experiment with different angles. Try crouching down, standing on a chair – see what works best for the most exciting shots.
Embrace Editing
Nearly all your photos can handle some editing, no matter how good they are. It's especially a great way to maintain a consistent visual identity on IG, so in some way, it's even mandatory.
Before you get into it, contemplate learning basic photo editing and feel free to use 3rd party apps for more advanced editing features (if you want more than what IG has to offer).
Embrace Storytelling
First and foremost, we are talking about IG stories, which disappear in 24 hours. It's great not just for introducing your products to your followers, but also a great platform for live broadcasting, and generally, to develop your brand's story and to push that story toward your followers.
Show off what's your brand is all about, the value it offers to your fans, old and new customers alike, and the benefits they will be able to reap after purchasing your product/services.
Create a distinct vibe around your brand, and showcase that vibe trough stories. End these stories with powerful calls to action to prompt your viewers to make a purchase so that they too can become a part of that lifestyle, that vibe.
Make Sure That Your Captions Are Up to Par With Your Visuals
Even though visuals are responsible for the lion's share of the success, captions can help you with storytelling even further, adding more layers and more depth. Photos are great for creating an initial identity, however, when used right, captions will create personality and character which will help you conjure more engagement.
A great brand personality starts with a consistent brand voice. That means, if you use emojis, make sure to always include them. Be consistent with your hashtags as well. If your tone is generally casual, stick to that and don't make unplanned tonal jumps, going from funny to formal in a sec. Stay on-brand and on point.
Engagement and Your Audience: It's a Numbers Game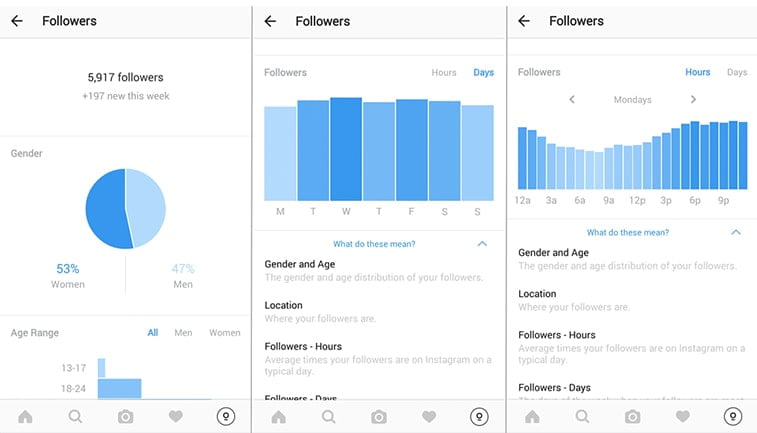 In order to boost your own audience, you need to become an avid follower yourself. To become an influential part of a social community, you have to the part of the community that's relevant to your brand, and most importantly, you have to play an active role within that community.
That being said, engage with other brands and people who are in the same boat as you.
Start in baby steps by monitoring hashtags that are relevant to your industry and by actively commenting on Instagram posts that are appropriate for said hashtags. Also, follow the people who actively participate in industry-related discussions, like their feedback, reply to their comments. This way, establishing your presence is easy and people will be more intrigued to follow your content as well.
Using the Right Hashtags
Hashtags first and foremost serve the purpose of making content more convenient and easier to find. You can't search for visuals, captions, but you can search hashtags. When you enter a hashtag in the search engine, you can see all the associated content and it's a great tool to use to put yourself on the map for those people who don't follow you yet.
Hashtag usage can also lead to improved brand identity, as you can create a unique hashtag for your own brand. It embodies your brand and with time, your fans and followers may start to use your hashtag when they upload related pictures that can help improve your visibility and presence-strength within your community.
Be Active!
As marketing on IG is social media marketing, you can't stay stagnant and passive. Responding to mentions and comments should be high on your priority list since it makes your users keep engaged and motivated to keep communicating with, and responding to your brand.
Some people might advise you to use automation. While it might work, you need to strike a good balance between automated engagement and writing your own replies. It's best to always monitor inquires, comments, and mentions, and to dedicate some time to respond to them authentically.
Embrace Your Other Channels
This can be a great idea, especially if you already have a nice following on other social channels. Promoting your Instagram account on FB or Twitter can be the easiest way to build up your following on the new platform since chances are, your fans are already there.
Place an IG widget on your website, embed your IG photos in your blog entries, include your IG handle in your email signature, print in on your business cards, flyers, product packaging, and so on.
Use Ads To Your Advantage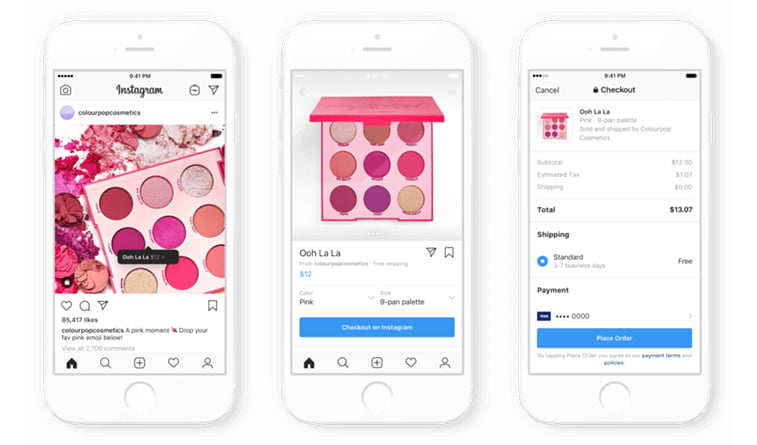 Instagram lets you achieve great organic business results, however, if you allocate a budget for paid ads, you can get even more out of the platform.
It extends your content's reach, gives you more and your followers more CTA features to use and makes closing and improving sales a lot faster.
IG-specific campaigns can help you achieve certain goals a lot faster and can become an integral part of your social media strategy.
On Instagram:
You can run campaigns that promote your products with shoppable posts.
Run campaigns that improve your overall visibility on the platform.
Create IG contests to boost engagement
Keeping Track of Your Performance
Whether you're running ads or not, you need to track your metrics with specific analytics tools to see how your overall content and individual posts perform and see what you are doing right and where are the sticking points where you'd need improvement.
Instagram Insights is a great starting point when you want basic features, however, there are a lot of 3rd party tools that can help you with measuring your brand's performance.
---
Putting It All Together
If you decide to use IG for business purposes, we've listed all the essentials you need to know about in this article. All in all, Instagram is a great platform to market your brand and products, however, just like with every other social channel, you need a well-defined strategy that's found on consistency and quality to establish a strong brand presence.
Before you jump head-first into this, make sure if you can come up with such a strategy and follow through with it on your own. If not, you can always ask a digital marketing agency for help, as they have the necessary knowledge, resources, and talent to launch and manage your business account and strategy.