With millions of people using social media on a daily basis, it's not a surprise that advertising on these platforms has seen a huge boom in the past few years. Many argue that social media advertising is "the best bang for the buck" as it gives marketers the option to present brands and advertise products globally and hosts an array of benefits that's simply just too hard to beat for other online and offline advertising platforms.However, how much does advertising cost in 2020? Which platform yields the best results? Which one of them is the most cost-effective?
We already discussed why using social media for business can be beneficial. Well, in this article, we'll do our best to shed more light on these questions and help you make the right decision for your upcoming social media ad campaign.
The Numbers
Let's take a better look at the three most prominent social platforms on the internet today – Facebook, Instagram, Twitter. Mind that these are the average numbers for the US market, though they can still help us get a wider perspective on price ranges.
Lowest possible cost
If you've already given social media advertising a try, you know that some networks require a minimum ad budget. They are not the same for every site. Some of them offer a low minimum while others offer budgets by bid types, clicks, views, likes, and so on.
Facebook – When it comes to the biggest platform, you have to pay $1 per day for impressions, $5 per day for clicks, likes, or views and $40 per day for app installs or offer claims.
Instagram – The same numbers apply as for Facebook.
Twitter – This platform has no minimum.
Average CPC
You can use several bidding options with social media advertising. One of them is cost-per-like (CPL), another is cost-per-view (CPV), however, the universal option is cost-per-click or CPC. This is the staple of social media advertising and when it comes to budget and costs, this is the first thing companies usually research.
In that regard, Facebook charges $0,97 per click, Instagram $3.56 per click, while Twitter $0.38 per click.
CPM, or cost-per-thousand-impressions is also a bidding option that you can choose when you opt for certain social platforms. With this, you mainly focus on views instead of clicks. The costs here are generally higher, however, you're paying per a thousand impressions instead of one single click.
Facebook- $7.19 per 1000 impressions
Instagram- $7.91 per 1000 impressions
Twitter – $6.46 per 1000 impressions
Advertising on Different Platforms
Since most social platforms give advertisers custom options and different bidding methods (like Twitter's CPF, or cost-per-follow while LinkedIn offers options like CPO, or cost-per-open.
In this section, we will take a more in-depth glimpse of each platform and its advertising options.
---
Facebook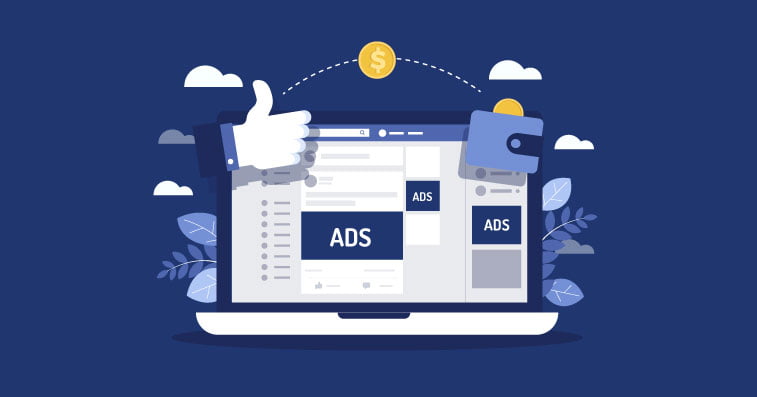 With more than a billion active users on a daily basis, Facebook became the go-to advertising channel for the vast majority of businesses, and those who aren't already in the game, are probably wondering about the costs of running ads on Facebook.
Again, we are using US prices, just to give you a rough estimate of what to expect. Prices in your country may differ.
General monthly ad spend – $200 to $1500 per month
Campaign management per month $1000 to $2500 per month
Minimum advertising budget – When it comes to the biggest platform, you have to pay $1 per day for impressions, $5 per day for clicks, likes, or views, and $40 per day for app installs or offer claims.
CPC – $0.97 per click (you only pay when someone clicks on your ad)
CPM – $7.19 per 1000 impressions (you only pay for your ad when a thousand people see it)
CPL – $1.07 per like (you pay when your business page gets a like)
CPA – $5.47 per action (you pay when your ad converts)
Remember, these are just averages and apply to the US market only.
Also, please note that your social media strategy and your business type will also have an impact on your overall budget. However, these numbers should be used as a benchmark to see where you are, rather than treating them as standard numbers regarding advertising costs for Facebook.
CPC for the win
When it comes to bidding, companies prefer to use CPC because it's the most cost-effective option to achieve your goals.
Specialists offer CPS for a couple of reasons. For starters, it's cost-effective. With CPA and CPL, you will end up paying more but better results are not guaranteed. Impressions also have a less profound effect on your long-term goals like purchases or page follows.
Bidding
Facebook offers two different types of bidding, automatic and manual.
Automatic – This is also called the "lowest cost bid", with Facebook being allowed to tweak your bidding to help your business get the lowest costs per action or click.
Manual – Also called "target cost bidding", gives you complete control over your overall bidding strategy giving you the option to tweak costs per action or click.
If you are only starting out, we highly recommend using automatic bidding until you get a better feel of how the platform works when it comes to ads. On the other hand, you can always opt for a digital marketing agency with PPC specialists who are well-versed in the fine art of social media advertising.
Professional management
As more and more businesses jump on the bandwagon, Facebook's advertising platform becomes more competitive and more complex. that's why many companies choose to partner with digital marketing agencies. These firms can help you get the most out of your social advertising efforts and give them the best results for the money.
Most of them provide a wide palette of different services which may include:
Add account setup and optimization
Ad development and design
Advanced targeting
Pixel installation
Monthly analysis and reports
Consultations
---
Instagram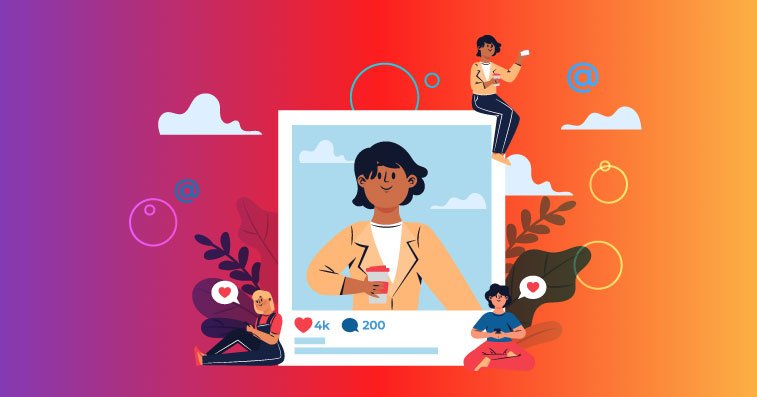 The platform has over 500 million visitors daily and a rather high engagement rate (better than Facebook in fact) which makes it an ideal marketing hotbed when it comes to reaching more costumers. The only problem is, the competitive advantage of IG also comes with higher advertising costs in general.
Again, here's a quick cost summary, in US average costs.
General monthly ad spend – $200 to $1500 per month
Campaign management per month $1000 to $2500 per month
Minimum advertising budget – Just like with FB, you have to pay $1 per day for impressions, $5 per day for clicks, likes, or views, and $40 per day for app installs or offer claims.
CPC – $3.56 per click
CPM – $7.91 per 1000 impressions
As you can see, monthly costs are somewhat similar to those of Facebook, however, campaign performance may be different on IG because of the costs of CPC and CPM are higher. This means, if your ads on Instagram perform well, you may end up having a higher-than-average monthly spend.
Bidding
Instagram offers the following options when it comes to bidding:
Cost-per-click (CPC): You pay every time when a user clicks on your ad.
Cost-per-thousand-impressions (CPM): You pay when 1000 people see your ad.
Cost-per-like (CPL): Every time someone likes your post, you pay.
Cost-per-action (CPA): You pay every time your ad converts.
Just as with FB, many businesses opt for the CPC bidding option for Instagram as well. CPM is used by a few well-established brands like Starbucks to build brand awareness and to keep their business at the forefront.
Professional Management
Again, when getting into social media advertising, it's highly advised to at least consult a digital marketing agency beforehand, especially if you lack the necessary experience with these platforms.
Agencies can help you optimize your account, content, ads, and entire campaigns to ensure you get better results for the money you've invested.
It's true, good agencies will most probably charge you more for their services but they also offer more refined strategies and approaches to drive you better results. Going with a "cheap" agency doesn't always mean less refined tactics, however, there's a bigger chance that they fail to deliver the results you're looking for.
---
Twitter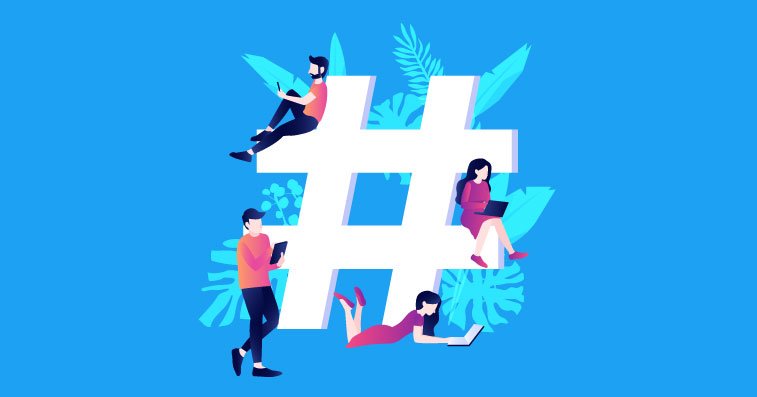 Compared to FB and IG, Twitter has a smaller user base with around 255 million active people, still making it attractive business advertising.
To get a better estimate of the numbers here's are the average US costs.
Monthly Ad Budget – $200 to $1500 each month
Campaign Management Per Month – $1000 to $2500
Min. Budget – No minimum
CPC – $0.38 per click on the ad
CPM – $6.46 per 1000 impressions on the ad
CPE – $1.35 per engagement/interaction
CPF – $2.50 – $4.00 for every follower you business gains
CPD – $1.95 – $3.25 for every download
Bidding
Generally speaking, CPC works great for most businesses who advertise on the platform, but CPE can offer great value too. Engagement demonstrates the importance of your campaign, and when you encourage people to take action, you can harvest several benefits from it.
For starters, it initiates brand awareness which can, in the long-run, result in valuable, organic interactions between the user and your business. As engagement becomes more frequent, more people may join the bandwagon which can lead to a boost in sales or/and leads.
Professional Management
Twitter has its own set of challenges (even though, you can exceed the 280-character limit), and getting the most out of the platform's advertising services may require professional help. Social media and PPC specialists know the ins and outs of advertising on Twitter and as such, they can create a strategy that will help your business become more visible on the site, helping you with growing your brand.
---
Getting the facts straight
Delving into social media advertising may seem like a fun challenge, however, to ensure that your advertising venture doesn't turn into a nightmare, it's always good to know the basic facts and terminology regarding these services.
In this section, we will go over the most commonly used phrases and terminology, so you can get into advertising in no time.
Budget VS bid
When advertising online, you most probably have a campaign that hosts a set of different ad groups with different ads in them. You may have a different campaign for one of your services and another for your products. When you create a campaign, you also create a budget. That budget is what you are willing to spend on your campaign on a monthly basis. There will be cases where you won't use up the entire budget for that month, because of your campaign's performance.
After determining your budget and you build ad groups, you set up your bids too. A bid is basically the amount of money you are willing to pay for a user to complete a certain action in your ad. That can be clicking on "follow" or simply watching a video of yours.
You don't always pay the full amount of your bid. That depends on the ad's quality and a few other factors as well. So, you may end up paying less. That's why there are so many brands trying to push high-quality ads so they can maximize their advertising costs.
Average social costs
When it comes to general and average costs, it's hard to give an exact number, since it depends on various factors. Country, user behavior, industry, your business, content type, and the copy of the ad can all influence costs. For US businesses, it's safe to say that advertising costs can range anywhere from $200-$350 dollars a day to ten grand per month. The latter includes the use of multiple networks, professional management, talent, and related tech (tools).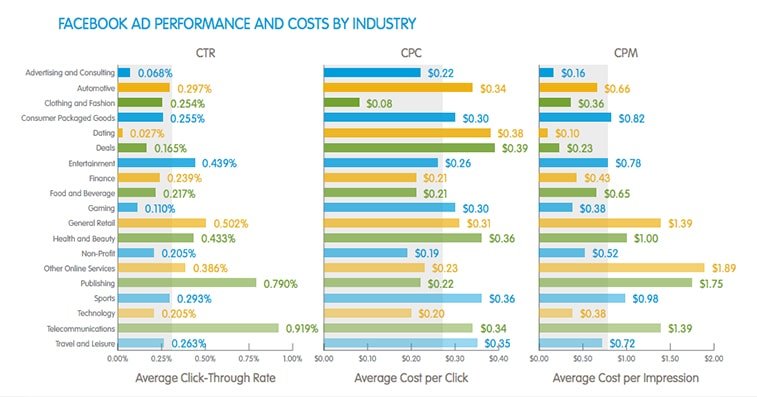 Hiring an agency can range from $850 to almost $3000 per month. These expenses don't include ad spend. Again, these are US prices, so keep that in mind.
SMM Ad pricing
When it comes to pricing, you need to consider several factors.
Ad spend – The amount of money you pay on each social media network. Let's say, you have a total budget of $800, and $500 of that money goes on ads and the remaining on other costs, like graphic design and so on.
Ad management – The amount of money you pay an agency to manage your campaigns. Costs here are optional, however, hiring an agency can offer a significant advantage regarding ad quality and ad performance.
Tech: The amount of money you pay for the software that manages/monitors your ad campaigns. These can be paid or free applications.
Talent: In-house or outsourced labor. For example, this might be a freelance copywriter who can improve your ad copies.
---
Which is the best network for ads among these three?
Now that you know the average costs of advertising on the three main social media platforms today, let's dive into the pros of each one for your business.
Facebook
Being the largest social media platform, it's probably the most inviting for businesses. As such, it's great for B2C campaigns, especially when it comes to direct consumer sales. FB can also be great for B2B campaigns too, with account-based marketing.
Facebook is ideal for driving traffic to preferred landing pages which gives you the opportunity to convert your visitors into costumers. The demographics of the users are also really diverse, so you can use it multiple advertising efforts if you have the products.
It's a great platform to experiment with your offers, to learn more about your audience and as a rule of thumb, Facebook should be a part of your social advertising strategies.
Instagram
A rapidly growing platform with high engagement rates, Instagram has caught the eye of marketers and business owners alike.
According to a study by Dreamgrow, on average, IG ads have a higher engagement rate of 58% than the same FB ads and nearly 2,000% more than the same ads on Twitter.
Just like FB, it offers a vast audience with different backgrounds and demographics.
The platform is great for ads with direct CTAs and prefers a strong brand image with resonates well with your audience.
With such a high engagement rate, not using IG for advertising is an outright sin.
Twitter
Smaller than FB and IG, Twitter still counts as a strong contender in the arena of social media advertising.
Twitter's strongest point is the fact that it's one of the few networks still available that still gets great organic engagement. This is due to the fact that people tend to follow a smaller number of users, making posts more visible and digestible and you can be sure that your followers will see your updates.
Ads can help you build your organic following. Through promoted tweets, you can publicize your brand to people who don't follow you yet but might if they find your brand attractive.
Even though Twitter might not be the best platform for an eCommerce-based approach, it can still come in handy in your efforts.
---
Reduce your expenses with these 3 tricks
Now that you have a better idea of how advertising on these networks looks, here are a few tips to help you cut down a bit on the costs you have to pay on them.
Facebook: Capping your bids may be a great tactic to get away with paying less since the network has no idea of what an impression or click is worth to your business. That's up to you to decide, so not bidding high and lowering maximum CPM or CPC bids will force FB to find cheaper impressions and clicks.
Instagram: Try setting a lifetime budget for your campaign instead of a daily budget. By this, you are tempting the network to find the cheapest days and times to show your ads, lowering CPM and CPC.
Twitter: Set your bids manually, because when you opt for automatic bidding, you will most probably end up paying more than you planned (even though Twitter will help you win bid auctions). Starting with a small max bid (like $0.50 for each click) then raise it slowly if your ads are underperforming.
2 Bonus tips to help you boost your advertising results
If you've been already experimenting with running social ad campaigns on your own, you know that they're no piece of cake.
For example, you don't just "boost" your latest FB post about your blog and expect it to skyrocket your website traffic. If you do that, instead of reaching new people, you will just most probably put it in front of people (with higher frequency) who already know about your site, or is already your regular reader.
1. Consider Running Carousel Ads on Facebook
Carousels on FB can be a gold mine if used correctly. First of all, they allow advertisers to show multiple products (in this case, blog posts, or segments of a single post) without an increase in spending. This can help generate greater interest for engagement.
Also, you can appeal to a wider audience, especially if you display more than one entries from your blog. If you cover topics from digital marketing, for example, there's a better chance of attracting new visitors from different niches within the business if you showcase more than one topic.
On the other hand, be careful not to overwhelm your ad viewers with too much info. Use around 6 to 7 cards, so they can see what you have to offer without getting overwhelmed.
2. Create your own hyper-specific audience on Twitter
You probably know that when it comes to promoting content, Twitter is utterly underrated. For most, the smaller user base of the network equals insignificant results, however, that's not the case.
With the right steps, Twitter too can drive traffic for less money.
To do that, take advantage of Twitter's great audience targeting options. Being almost identical to FB's features, you can create a specifically targeted follower list whom you can push your content to.
---
The Takeaway
When you take a closer look at social media advertising, you can see that costs mostly depend not just on where you are and what you do, but also on the amount of money you are willing to invest. Also, even the time of day can affect the way your ads or campaigns perform, so don't be frightened if the current figures tell you that you are paying more for CPM or CPC than planned.
At the end of the day, it's all about reaching your goals. You might get thousands of impressions on your ads but if your main goal was to convert people from your audience then you know that something's missing.
Analyzing ad performance and experimenting with new things can improve your efforts and can cut your costs as well, but if you are new to the social media marketing arena, don't jump head-first into it. Take your time, use only one or two channels at first to see how your brand and products hold up against your competitors on the platform then go from there.
On the other hand, you can always hire professionals who can help you achieve the results you desire.
---
 Learn more