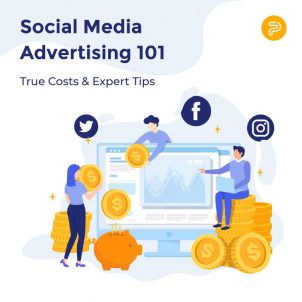 Social Media Advertising 101 – True Costs & Expert Tips
With millions of people using social media on a daily basis, it's not a surprise that advertising on these platforms has seen a huge boom in the past few years. Many argue that social media advertising is "the best bang for the buck" as it gives marketers the option to present brands and advertise products globally and hosts an array of benefits that's simply just too hard to beat for other online and offline advertising platforms.
However, how much does advertising cost in 2020? Which platform yields the best results? Which one of them is the most cost-effective?