Since its launch in 2010 (IOS exclusively) and 2012 (for Android) Instagram has taken the world of social media by storm and remains one of the most popular social platforms today. With more than 1 billion monthly active users, and with around 100 million photos uploaded daily, the photo and video sharing social media website is a force to be reckoned with.
Businesses have quickly taken note– in 2019, in the US alone, around 71 percent of all businesses have an IG account, and more than 60 percent of Instagram users follow businesses on the platform.
Needless to say, with engagement rates around 58 percent higher than on Facebook, Instagram has become one of the go-to places for all large companies and digital marketers alike. According to business.instagram.com, there were more than 2 million advertisers just in 2017 alone.
With such astounding metrics, it's no wonder every brand is looking to get at least a little piece of market share.
There's just only one thing – Instagram (basically, Facebook, since the company acquired IG in 2012) is continually introducing new changes to improve the platform's features, UX, and last but not least, to generate bigger revenue. These shifts on the network have caused headaches for brands since most of the time, they mean that businesses had to refocus their strategy and implement sometimes drastic changes continually.
Staying on top of your game on Instagram as a business can be difficult but with the right steps, it's not something you can't pull off.
In the following Instagram business account guide, we've compiled a few awesome tactics you can use to boost your presence, engagement, and ROI on Instagram easily.
Set up the right profile and focus on your strategy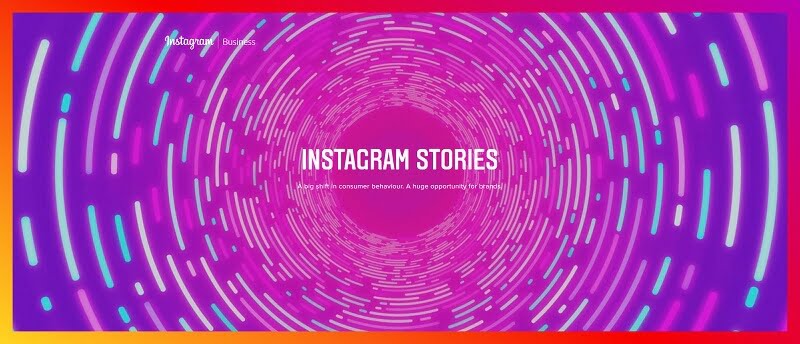 If you are new to Instagram, then you should know that you can either have a personal or a business profile. Since you want to grow your brand, you'll want to use the last one or simply convert the first one into a business account. This way, you'll still have your followers and don't have to start from scratch.
Next, take your time and try coming up with a strategy that will accurately represent your brands and what you're trying to achieve with it.
Define your audience – make sure to know who are the people you are looking to engage with. You should know that most IG users are under the age of 35 and the split between male and female audiences is fairly close.
However, you don't have to start from scratch. Check out your brand's other social channels to gather valuable insight from there. Chances are, the people who are already buying from you will also be the people (if not physically, then demographically at least) who will engage with you here.
Also, don't forget to research your competitors. Take a look at their profiles and followers. More often than not, their channels can work as blueprints for you.
Define your short-term goals and metrics and overall schedule – when getting started, it's best to take it slow and easy. First, you'll want to raise awareness, grow your following, boost engagement, see how your conversion rates look like and so on.
Also, come up with a posting schedule you can stick to. This might seem like a simple thing, however, if you want to leave on the impact on your followers, regular posting (not to mention quality posting) is of utter importance.
Post regularly and see on what day and at which times your posts get the most feedback.
Understand the importance of great content
Instagram is a visual platform, so creating the best online visual identity for your brand is essential. Make sure you create a strategy that will define how your pic grid will look like and what kind of photos you will upload.
Make sure to go with a consistent visual feel and look. Use similar colors, become recognizable and try to stay consistent. Create your theme, showcase your brand and services in a consistent and instantly recognizable fashion.
Quality should be a concern – Instagram was always about high-quality visual content and this statement is more important now than ever. Don't worry, you won't need to have a professional photographer on speed dial all the time, just make sure to post only your best pics which are balanced, have great lighting and so on. Make sure to try different angles too. Use your creativity, however, always make sure to post only quality pictures.
Embrace photo editing – You'll want to edit then anyway, so why not get it out of the way right now. First of all, it's fun. Plus, it can help you to create your own visual identity easily, especially when you use the same or fairly similar effects and editing approaches consistently.
Video – Feel free to create video content too. Make sure it aligns with your brand's vision and with the content you already have. You don't need a professional video shooting to pull it off. Maybe a short behind the scenes clip would cut it perfectly for your followers. Maybe a short product presentation will become a hit with them. Just make sure it lines up perfectly with your already posted stuff.
Don't neglect your captions – Even though Instagram is a predominantly visual platform, captions can also make or break the success of a post. They can help tell your story and get your followers closer to your brand. You can make them laugh, think and engage with your brand.
To write good captions, you should create your brand's voice. Be serious, funny, however, just make sure to stay consistent. If you want to use emojis, make sure to follow through with it. Consistency is the key. Just make sure your voice aligns with your brand identity and nature.
Engage with your audience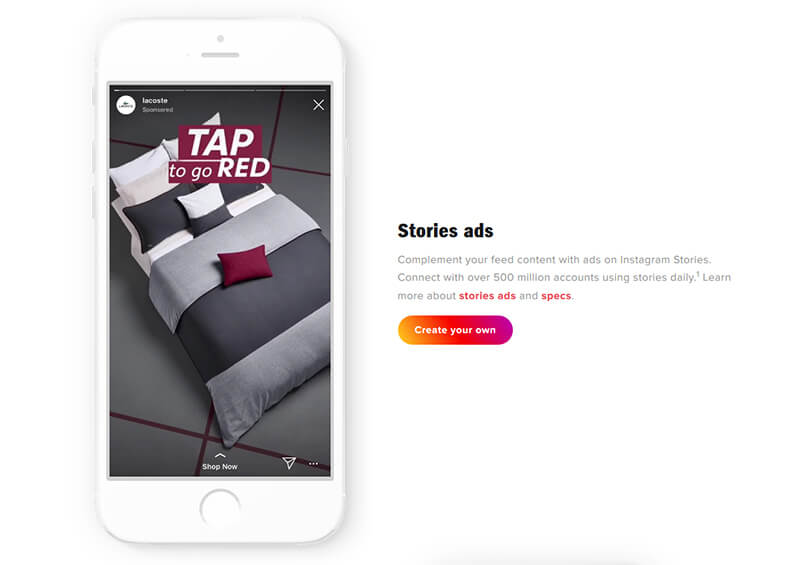 Instagram, like all other social networks, is all about being a part of a community. Because of that, engaging with your audience and potential customers is rather important.
Monitor industry hashtags and trending hashtags, in general, to see what people are looking for. Comment on pages relevant to your industry, follow people who follow you, engage with them. Take part in discussions, be constructive and helpful. You have to let people know you're on the platform and that you're interested in the discussion and can give valuable info.
Hashtags in general, make content easier to find and may serve you well if you're looking to take your content to people who don't follow you yet. That being said, create your own branded hashtag so people can easily find you.
Be social – On a social network, you are doing social marketing. As such, make sure to answer all comments, direct messages, so your followers feel motivated to keep engaging with you and your brand. Don't rely on automation, it's most likely bound to fail (more on that later). Be authentic, take your time and respond to your followers.
Be social when it comes to other pages and users too. Do shout-outs, comment on your followers' pics, like them. Respect is not a one-way street and that's also true for social networks.
Incorporate Ads – Ads can also be a great way to expand your following just like on Facebook. Run IG-specific campaigns to achieve specific goals which can lead to a significant boost in your organic metrics too. Consider promoting sales by using shoppable posts, boost engagement with IG contests and so on.
Less third-party apps and more of you
Years ago, cultivating a huge following wasn't that hard. There was an abundance of third-party apps (like Instagress for instance) which came in really handy to boost likes and follower numbers. As a bot automation service, the software automatically liked and followed other users' photos and accounts, sometimes even leaving comments.
Back in the day, this seemed like the best way to get lots of followers and to boost conversion rates. However, Instagram took notice and had it shut down (or at least, that's the official story).
Ever since IG has done a lot of work to detect and eradicate bots from the platform. Nowadays, these apps are only good for boosting follower numbers but do fairly little to boost conversions or sales. The vast majority of them don't even work properly and don't give you the ROI you'd expect.
A lot of social media specialists agree when it comes to this issue that it's better to have 500 real, engaging followers than to have 50k and receive only 120 likes on your posts.
At the end of the day, you want to connect with your audience on the platform, not boast numbers.
IG influencers, stories, and IGTV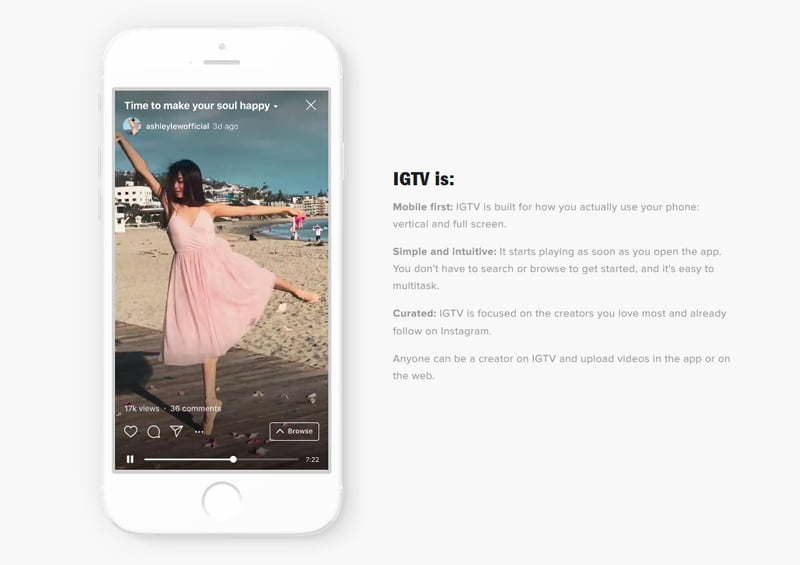 Influencer marketing – has become more and more prominent on the platform in recent years, just like storytelling via Stories. Working with an influencer with a huge following to promote your brand might be a good idea, as long as you are working with a person who's a good option to promote you and your products/services.
Luckily, you don't have to create a huge budget to get people with millions of followers. If you are a smaller business, consider working with micro-influencers. These people have a smaller following, but with a more dedicated one, meaning, that with the right strategy, you can boost your sales efficiently and measurably.
In April, Instagram has chosen not to show likes on profiles in a few countries. While those who received the likes could see how much they get, others couldn't. This got a few influencers outraged, who claimed that they were losing revenue because brands couldn't see how much likes the influencers got which made the businesses suspicious about striking a deal with them.
Social media professionals speculated and still do that this move has a more profound financial reason and has less to do with easing competition and boosting self-image. Professionals say that the move was meant to reduce the popularity of influencer marketing. They also speculate that Instagram (i.e. Facebook) will also try to get on the deal because currently, the platform generates no revenue from deals between brands and influencers.
Stories – more than 400 million people create stories on IG every day, and more and more people become interested in products and services they see through stories every day. Stories are pieces of content that disappear after 24 hours. You can also use it for live broadcasting, meaning you can utilize all your creative assets to the fullest.
Tell authentic stories with this feature – create a slideshow with your products, go behind the scenes with a live broadcast, share precious moments through nice pics. The goal is to make your followers watch your stories consistently. Don't forget to include your CTA so you can track the success of your efforts.
IGTV – We all know that Instagram TV had a fairly hard time breaking ground when it launched, however, it's becoming more and more popular. It's a great way to connect with your audience on a deeper level and like stories, it gives a great opportunity to represent and build your brand.
Track your progress
Just like creating the ideal strategy for your Instagram channel, you'll also want to track your progress with different tools.
Check how your posts, stories, and ads are performing. Also, try to overview your business account as a whole. Luckily, you have a vast amount of different analytic apps at your disposal.
Also, you can use Instagram Insights, IG's built-in tool. This little piece of software can help you learn about demographics, traffic and engagement trends. The data comes from first hand, it's easy to use and to understand.
---
The takeaway
As you can see, running a successful business account on Instagram isn't just about sheer numbers anymore. While expanding your following audience remains one of the basic motivators, quality content and targeting the right people are becoming more and more prominent. Incorporating more video content also are necessary to stick out from the majority of brands currently on the platform.
Regular posting and following trends are also crucial to your success. If you can't seem to fit handling your account into your schedule, creating an in-house team of social media specialists could be highly beneficial to your efforts. Also, outsourcing your social duties to professionals can work wonders. The key here is to provide them with the information necessary to stay in the context of your brand.
All in all, at the end of the day, your aim is to leave your mark on your followers. Let that happen with superb pics, video, outstanding captions, and great products and services. The harsh truth is you can have the best social media strategy, but if your services or products aren't up to par, people will notice and sooner or later, your efforts will either bring little return or become futile altogether.
---
Similar articles: