With more than 1.5 billion websites out on the Internet today, it's safe to say that the market is a bit crowded today. Even if you work in a niche industry, chances are, there already is somebody out there whom you can treat as your direct competition.However, the oversaturated market isn't the only reason for making little or no money with your website.
Recently, we discussed why it is important to have a business website. And today, we'll talk about how to make your business website earn you money.
The truth is, there are lots of things that come into play when it comes to your revenue and traffic.
When you know what to do, and what to keep in mind, making money off of your site is easy. However, the list of possible solutions is a lengthy one, and in order to make your website succeed, you got to be consistent with sticking to them.
So, without further ado, let's dive into the main reasons why your website is not generating revenue, and how to correct these errors. We'll cover different areas, from web designto marketing, and even give you a few tips for a more holistic approach.
Web Design
The crucial elements that can prevent your website from making money are design flaws. As stated above, with billions of websites on the world wide web, business competition isn't the only thing that can influence how much money will your website make. It's also the website's performance and features that can also prevent it from living up to its full potential. Here are the most common web design problems that keep your website from making money:
You have an unresponsive website
If you've been paying attention to digital marketing trends, you know that the demand for mobile-friendliness is at an all-time high. More and more people are using their smartphones and tablets to access the Internet, conduct business and transactions, etc.
As such, a responsive website that performs well on every device is crucial if you are looking to profit from your site.
Here are the main reasons why running an unresponsive site can cost you instead of earning you money:
Mobile-first indexing:
As you may know, Google is among the world's most popular search engine with a global market share of more than 75 percent. As the leading search engine on the market, it's also important to note that in its crawling and indexing process, Google uses a mobile-first approach.
This means that the engine crawls your website and indexes the results based on a mobile perspective. If your website isn't optimized for all devices, Google will know and as such, you will end up ranking lower in search results. Low ranks usually mean less traffic because the vast majority of people only browse the first page of results.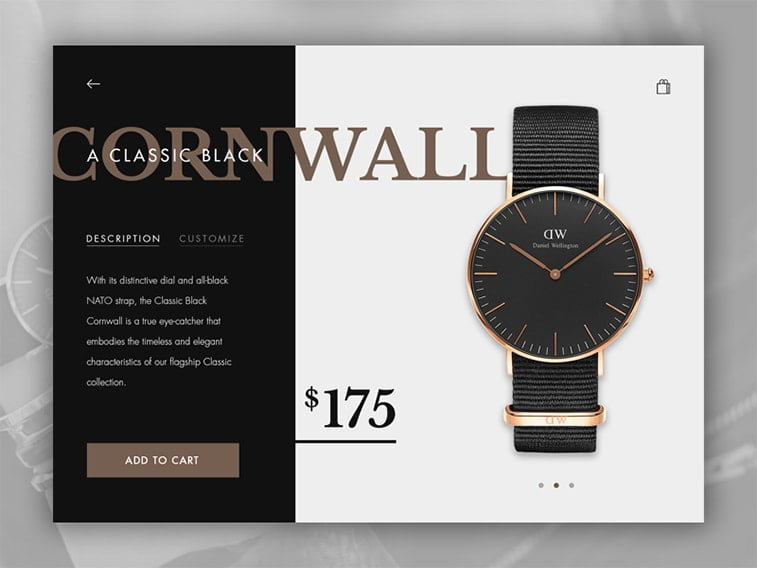 User experience:
Visitors are really picky when it comes to user experience and if they don't like your how your website feels/handles, they will leave it. This can result in poor traffic and sales which ultimately translate into less money.
As we mentioned above, the first thing you need to fix is mobile-friendliness since more and more sales are being made through mobile devices. As such, they should be a top priority for you as they directly affect your bottom line.
The best way to fix the problem is by redesigning the site or giving it a responsive design. The amount of money you will have to pay will vary based on different aspects, like content management system, size, and a couple of other features. Even though it can be a bit on the pricey side, it's a must if you want to see an increase in your online sales.
Your website is just too slow
If you've been reading our blogs regularly, you know that visitors won't stick around on a slow website.
Users generally expect a website to load in around two seconds and less. As such, having a fast website can help boost conversions and lead to more revenue.
Thus, if your website's loading time is worse than optimal, you know that it's a crucial feature that needs to be changed.
A sluggish website is something you can't afford no matter the industry you're in. Countless studies show that visitors won't wait for a slow site to load anymore.
Websites that load in five seconds have a 35 percent lower bounce rate, i.e. single-page sessions, meaning the user leaves without checking out your other pages. If you have a high bounce rate, chances are, you are losing traffic and money because you also rank lower in the search results.
Fixing loading and page speed can be done in multiple ways. The simplest would be removing a couple of videos on your pages if they are content heavy. Compressing your images can also help you get a better loading time.
Also, you can opt for more complex fixes, however, those may require a developer. These include:
HTML code optimization
Reducing the number of redirects on the site
Reviewing hosting options
Decreasing JavaScript and CSS
Lastly, there are complete services you can pay for which take care of the whole process.
Your site isn't optimized
If you've been a part of the digital landscape, you probably know about search engine optimization or SEO.
It helps your website generate more leads and revenue by making you visible in search results. As such, by not using SEO, you run the risk of becoming invisible to your potential buyers, and thus, end up losing money instead of making it.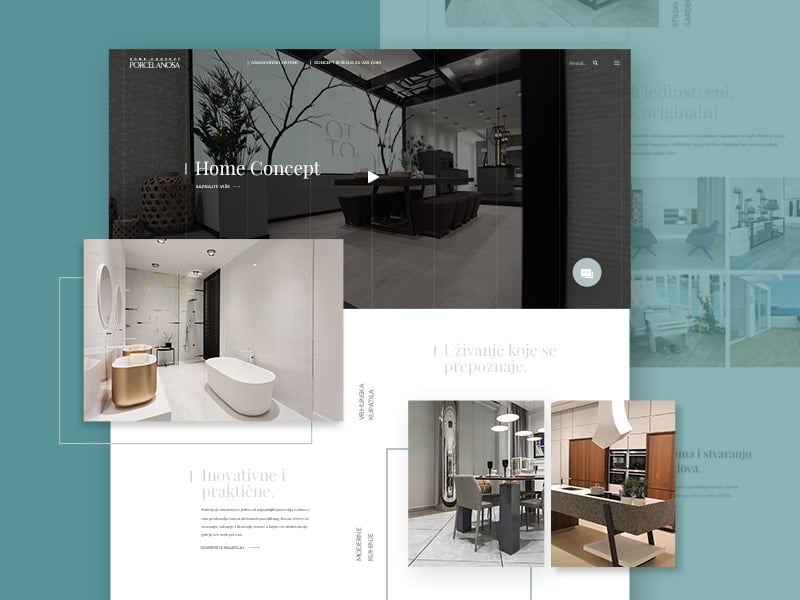 People use search engines to look for brands, services, and products. If your website isn't optimized for these searches, you can lose a huge amount of visitors and with them, you can also lose a significant amount of money.
Why? Because your potential buyers can't see you, nor your products or services. Instead, they choose your competitors because they are visible to them, thanks to SEO.
Optimizing your website, unfortunately, will take time. It's more like an ongoing process, which means you need to commit to it and implement it into your strategy. The optimization process takes time, and so does generating revenue from it. However, in the long-run, it's a step worth taking because it will surely return the investment.
Hiring an SEO agency for this purpose might be your best shot since agencies tend to have professional teams who follow every shift in search engine algorithms and can implement even the smallest changes into your strategy right away.
Marketing
Digital marketing can make or break the success of your website and can potentially affect your entire business. As such, a poorly planned digital strategy can leave your website underperforming. So, what could be the marketing issues that make your website flop?
You're not leveraging direct advertisement
You know that you can use your website as a platform where others get a chance to market themselves too. You may have even used Google AdSense or Outbrain yourself, either to reach more people or to make an extra buck. The only problem is, these advertising networks work with a higher profit margin. For instance, Google AdSense keeps around 32% of the revenue and share the left to the publisher.
If you give direct advertising a try, you can earn more money in the long-run. Especially if it's profitable for your partner. If not, they'll most probably leave but you can always find someone else who's willing to advertise.
The only problem with this might be the fact that you need a website that already has high traffic. If your site is fresh, experimenting with this might not yield good results.
You're not offering your own services and/or products
This is pretty much a no-brainer, especially when you've been active in the digital realm for a while now.
However, you can always create new digital products or services. Creating eBooks and selling those can kick off your money-making project just as offering the products in your brick-and-mortar store for online purchases and providing shipping options. You can also offer digital services, like writing blog articles (just an example).
Remember, the product or service should be your own. Make sure that it's something your users need and that it's something you're passionate about.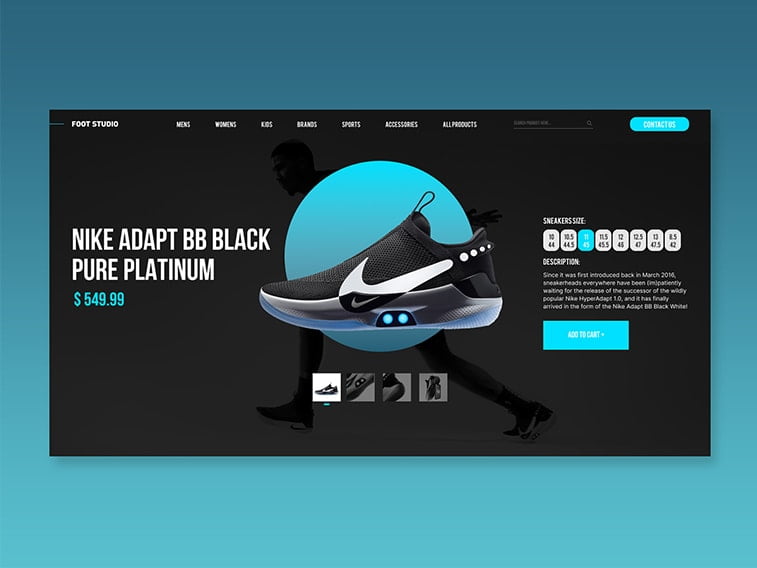 You're marketing to the wrong audience
For a conversion to happen, you need to give your targeted traffic some relevant offers. To pull this off, you need to know your customers' needs, and who would benefit the most from purchasing your products.
By defining your ideal audience's requirements, age, location, needs, and gender, you can start marketing your products again. Only this time, you won't be just waiting for conversions to happen, rather enjoying them.
You don't have a sales funnel
Nowadays, people have a vast amount of choices when it comes to online shopping. Different brands oversaturate the market with similar products so you have to make sure that you are the one buyers should choose since you offer more value.
By creating a funnel, you can give your potential buyers both the time and the space to become familiar with your brand and walk them slowly through the conversion process.
You have various funnels that you can use either for converting new customers or to ensure that your regulars stay your regulars. Hiring a digital marketing agency can help you a great deal with the planning and implementation of tested and proven funnels that can turn not just your website but your entire digital ecosystem into an online sales-machine.
Your digital marketing strategy needs serious changes
Even if you use direct advertising, sell your own products, use sales funnels, and you're marketing to the right audience, you can still end up not making enough money.
If the different aspects of your digital marketing strategy aren't harmonized and optimized, your potential buyers lose interest somewhere along the way and forget about your brand completely.
The point of coming up with a strategy is to achieve your desired results, and if those results include boosting sales and raising brand awareness, your newsletter campaigns, social media marketing, ad campaigns, SEO-efforts, and website designs should work toward those goals together.
Other reasons
Maybe you've already checked all these reasons above. Maybe you have invested in the best design, your functionality is top-notch, your marketing is up to par with the best in your industry, still, you aren't making money with your website.
What can be the problem then?
Inconsistency
How often do you upload new content to your website? If you are blogging, this is an utterly important question.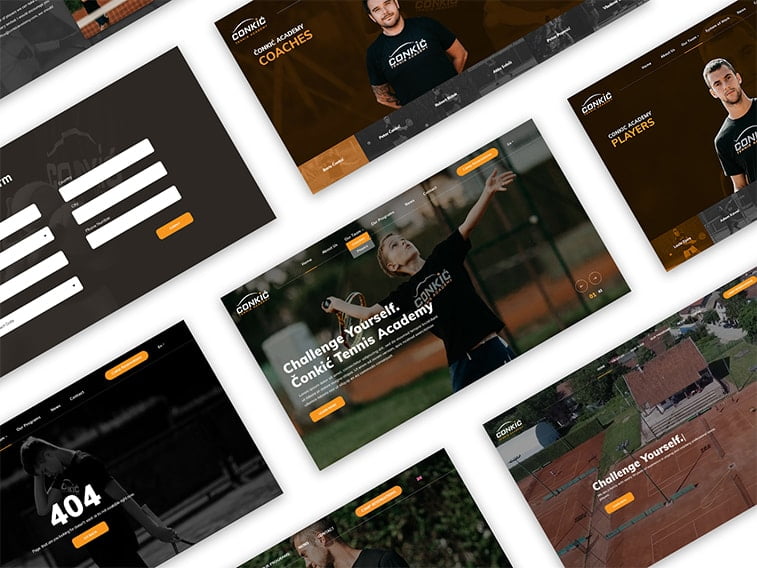 See YouTubers, for instance. They push content regularly to their subscribers and earn money from sponsors or the products they are showcasing in their videos. By setting up a regular posting schedule, your readers/visitors/audience will anticipate the "upcoming event" and as you build momentum with your regular content, the better your chances are of selling your products or services.
Wrong mindset
Building a successful business takes time whether offline or online. To make it somewhere in the digital realm, you have to be patient and keep an open eye out for possibilities.
Entrepreneurs who are successful today have reported that they've been struggling with money problems when they've started out. Why would your story be so different? Be patient.
Besides, focus on creating a product that will solve the problems of your target audience and be passionate about the entire process and every element of it.
You are in the wrong niche and only focusing on sales
This last problem is closely connected to the one we've discussed above.
Before you check your website's design and marketing strategy, ask yourself: Am I really that passionate about what I'm doing? Am I really in it for helping people improve their lives or I'm only in it for those sales figures?
If you've picked something you don't have any interest in, chances are, you won't try to constantly do your best and to offer the best solutions to your buyers possible. If you are doing something you don't really like, it's easy to burn out and to call it quits even before you start making any money.
To keep your customers and to acquire new ones, you need to keep focusing on value, quality, and to truly improve the lives of those who use your products.
---
Conclusion
As you can see, a lot of different things can prevent your website from making money. General marketing tactics that aren't calibrated the right way may be able to lure people to your website but won't be able to keep them there. A slow and unresponsive site also means running the risk of losing visitors only seconds after they've clicked on your site's URL. Also, lacking a good SEO strategy can make you invisible to the naked customer eye. Lastly, sometimes, your impatience and decisions are those that prevent your website to generate that money.
Luckily, every problem we discussed can be solved. Some of them are quick fixes that will yield results right away, while others require more patience and effort from your side.
Whatever the case may be, it's important to remember that staying relevant in the digital realm is on ongoing process and requires you to keep being active and perfecting your craft.