Creating content just for the content's sake may sound like a good idea at first, but we need to face the fact that there is already too much content out there. Adding to the online clutter will not bring anything new to the table.
Content writing is not the same as creative writing. Do not get me wrong – it can be creative and it should. But stuffing content on your blog just for the sake of having content is not a good tactic. It is not going to pay off in the long run.
It is not the same as l'art pour l'art. Publishing a lot of content online without any goal in mind will only lead to problems and those new readers that you were hoping for will never arrive.
That is when the process of content ideation comes along. Figuring out what kind of content to produce can help you immensely when your creativity runs dry. Knowing in which segments your blog is lacking will help you generate new blog post ideas and will also assist you in the SEO department.
Content Gap Analysis: Where to start
You should firstly make time for:
Content audit – full inventory and evaluation of your website;
Content gap – checking where you are lacking in content.
As you can see, content audit considers your full website, not only checking if your blog is equipped content-wise. Naming the weakest aspects of your website will help you to be objective in reassessing what can be improved upon.
The content gap is all those topics which you missed to address. How to easily find out what those are and how to come up with the new post titles?
Here are your next steps:
Researching competitors' content;
Identifying the keywords you are competing for with your competitors;
Creating a buyer persona and customer journey map.
Do not worry, we will get to all those terms and their explanations in the next paragraphs. What is important to understand at this point is that each of these tasks takes time. If you want quality content on your website, you need to focus on understanding what quality content is, why you need a specific blog article on your blog, and why would it be a good idea to revise the copy currently available on your website or even delete some of it.
Researching competitors' content
Knowing what your competition is up to is always a good business move. Checking what they are writing about and how they are doing it, will give you ideas on how you can improve your own content.
Are they researching a topic you did not even think about? It is not the end of the world. Try to find another approach to it and write about it from a different angle.
Are they making infographics? See if they are getting good impressions on social media. Can you do it better in some other way? Design your infographics better, write better content, and come up with a better social media strategy.
This is not only about how to lure more clicks, but this is also a competition of brand identities and creating content that will interest people. Remember, you are creating content for others, not for yourself and according to your own tastes.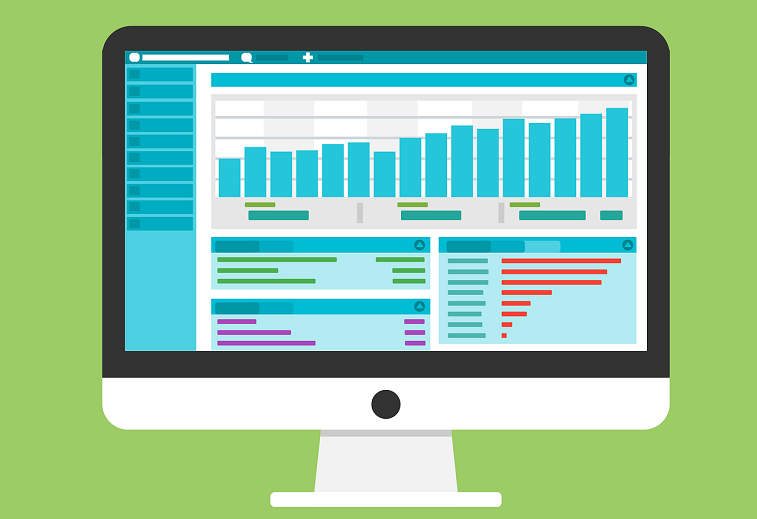 Identifying the keywords
Having the information for which keywords your competitors rank for will help you get a better understanding of where you can improve your ranks. Gathering all keywords you want to rank for, including search terms which you can find below the search results on Google and having them all in a spreadsheet will make this task easier.
Google Keyword Planner is an example of a good program that can help you figure out for which words you can compete. Sometimes this can be easy as revising the copy on your website, but in other cases, it can mean writing a bunch of articles with selected keywords.
Buyer persona
Have you ever heard of a buyer persona? Creating a sort of a prototype of a person who is usually buying from you will guarantee you a lesser bounce rate, more average time spent viewing the page, and increased number of page views. How? Well, if you know who is buying from you, you will optimize your website according to your buyers' wishes, of course.
Getting this one step ahead of your customers will put you in a better position. You know what they like and what they do not like and, therefore, you know their tastes. Why wouldn't you use that information subtly when producing your content and deciding upon the right design of your website? Your visitors will become your buyers once they realize that you understand their needs and feelings.
Customer journey map
A customer journey map is another great way to understand your buyers. You need to understand how exactly are they deciding whether they will purchase something or not and what is influencing their decisions. Here is a very informative video on this topic.
Planning Your New Content
Your content should answer your customer's needs. Like we already mentioned, your content is for your customers, so check if the existing content is answering all their inquiries.
Filling the gaps will be easier once you know what people are looking for. What are the most frequent questions they have? Which problems do they run into? Write about those topics and try to use this information in order to improve your content.
Pay special attention to the topics you neglected. Once you check out what your competition is writing about, take the same idea but give your own insight and try to build something new, if possible. Having a unique and honest voice is the best asset a company can have on the internet today.
When hunting down the new blog post ideas, write down EACH and EVERY idea during your brainstorming session. It may not work on its own, but maybe combining a couple of them will be your new blog post title.
Make the content helpful and full of information. If you offer help and relevant advice, people will find you through search engines. Make it entertaining as well. Even a very technical business aspect can be brought with humor here and there.
A call-to-action button is a must. You need to tell your readers and website visitors what to do next after reading the blog post or copy on your page. While we are on the topic of blog posts, buttons for social media sharing need to be visible as well.
Other Tweaks
Like we said before, content is not the only thing that can be improved on your website. There are some other tweaks that you can introduce in order to reach for improved optimization.
Simple tasks like page renaming, rewriting metadata, and fixing broken links can really make a change. It takes time but it can secure a better ranking of your website.
Besides editing existing content and adding new, you can also update and improve older posts that are still regularly visited. Adding additional up-to-date content, such as new information, images, videos, quotes, and similar things, can freshen up your post and keep visitors interested.
Do not be afraid of repurposing your already written pieces. Creating infographics or quotes out of them and publishing it on social media could be a great tactic to gather more attention and engagement.
Removing content which is either old or not relevant anymore can actually help your website's ranking. You can also try updating it, but if the information does not serve you in any way, maybe the best option would be to completely remove it from your website.
Still feeling stuck and uninspired? Here is a SEMrush's Ultimate Guide for Content Marketers – and they really do mean ultimate when they say it – it is a comprehensive and detailed guide about content analysis, optimization, research, ideation, distribution, management, and related topics.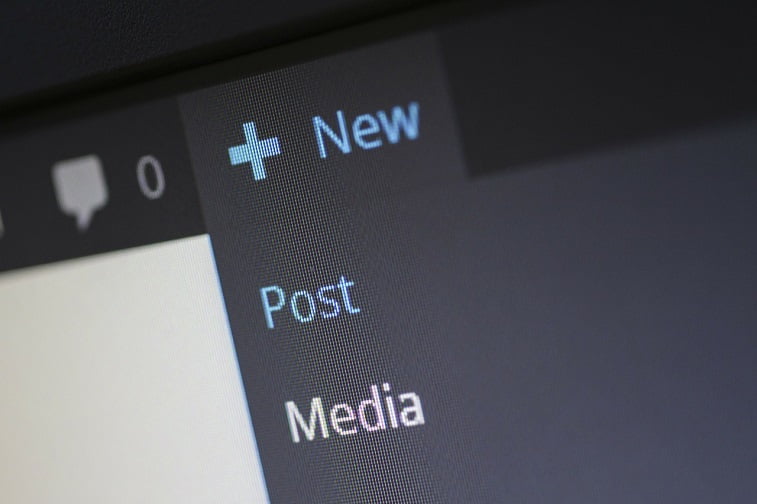 Conclusion
Creating good content takes time. And figuring out what are you actually going to write about is an important step. You do not want to come up with a bunch of titles on a whim and then churn out blog post after a blog post without getting any results.
Also, do not underestimate posting content according to a schedule. This can help you in the organization. Stick to it as much as you can. Search engines pay attention to the fresh content and consistent publishing, so do keep this in mind when coming up with your content marketing strategy.
Try not to be lazy when it comes to updating your content. It may take you some time, but the pay-offs will be evident. Keeping up with the current information and always staying on track with the newest trends will help you with keeping the interest of your readers and people who visit your website and blog for the first time.
If you are having a problem with your business promotion, website ranking or writing blog posts became a chore for you, you can check out our SEO and copywriting services. Maybe we can help.
What is the biggest problem for you when it comes to creating content? Tell us in the comment section below or on our Facebook page.
---
Read more about content marketing topics: