Since you clicked on this article, you have probably decided to try out your luck with email marketing. This may seem outdated to some, but email marketing is still alive and well. So, read on and learn how to manage your email campaigns with ease and style.
The approach to email marketing has changed over the years and now emails and newsletters are more diverse than ever. According to Skillslab, 73% of marketers agreed that email is the best digital channel for their ROI (return on investment). Also, the number of mobile device users is ever-growing, which is clearly shown through the fact that 53% of emails are opened on mobile devices.
Yet, people still make mistakes when it comes to this marketing tool. Getting people to even click on something became mission impossible. It borders to unimaginable to move people to buy your product or service.
But, believe it or not, this is all very possible with the right content and a unique take on the matter. It may be as simple as just checking out the newsletters of your competitors and then doing the exact opposite. That will most definitely set you apart. What is even better, nobody could say that you stole someone else's idea. Get your creative juices flowing, read our suggestions and start creating your first email or newsletter draft.
Why Email Marketing?
The point of newsletters and every email marketing campaign is to build lasting relationships. To create that feeling of excitement when your email arrives in your subscribers' inboxes. To create anticipation before opening the email. That is the ultimate goal. Of course, it would be great to also profit from it, but for starters focus solely on connecting.
Make it a habit to dedicate time to newsletters. Do not leave them until the last minute and then patch something up just to call it a day.
Add a fun element to your newsletter. Fun facts about your work, the song of the day, work anecdotes, you choose.
Pick out only one color palette, or stick to specific illustration design. People will notice this and they will remember you more easily.
Set an auto-response welcome email. That way, anytime someone new joins your subscription list, they would be greeted with a warm welcome. Also, personalize it as much as you can without it sounding too generic or boring.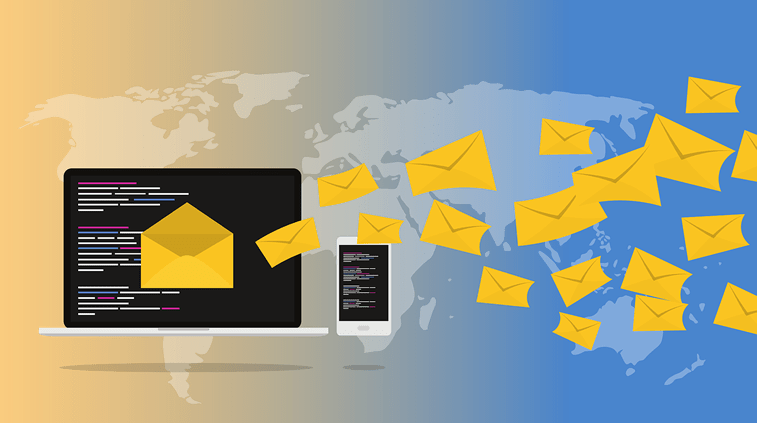 Leave the outdated standards behind
You know how it is. There is not a living soul that did not get in touch with a bland email subject line (except maybe your grandma, but chances are that even she knows that those emails are a big no). Either they are completely regular and not at all exciting or they are seeming exciting because of the abundance of exclamation marks that you start wondering if the person who sent the email is familiar with punctuation rules.
So, what should you do?
Simply write something that will leave an impression on your readers. Write it in a conversational tone, but not too chitty-chatty. You are still conducting business after all. Strive for the perfect combination of being approachable while staying professional. You can still be professional with using a little less formal writing. Email marketing offers a space for experimenting, so use that opportunity to find the voice you are most comfortable with.
What to write and what not to write
Do not use words such as "cheap", "bargain", "best price", "buy this thing that I am selling right this instant or some innocent puppies will die". Those should not be found anywhere near your emails. Selling is the end goal of email marketing, but it is not its direct goal.
If you do try to obviously lure people to buy what you are offering, chances that your email will end up deleted are through the roof. Those selling words are often associated with spam, that is, unwanted emails.
Also, do not use all capital letters. It will seem like you are yelling at people. Same story as with the exclamation marks. And using that special mixture of exclamation and question marks should not even cross your mind.
Adding emojis to your subject line can be tempting, but do avoid them as well. They are cute, there is no denying that, but many email clients do not support them. You do not want your email recipients to delete your email because the only things they can see are some weird empty squares.
Offer free things
Offer a free download. You decide what is that going to be. A guide, an e-book, desktop backgrounds… Options are limitless. Just make sure that whatever you choose has a visible connection with the line of your work. For example, you would not send random cat GIFs. Or do, in case you are selling cat food. But the rest of you, repeat after me: Shift + Delete that silly cat.
Also, do a calculation in order to define how much of your time and resources can go toward creating something that would be given out for free. Be reasonable during this assessment. Do not spend a huge amount of time on creating new additional content, but make sure that whatever it is that you already have prepared is nicely presented and useful.
How to exactly use these free things for building your subscribers' list? Simply offer them on your website's landing page with an explanation that in order to receive the free e-book, all they have to do is enter their email address and check the box which stands for their agreement to receiving your newsletters in the future. Send only the material that your subscribers complied to.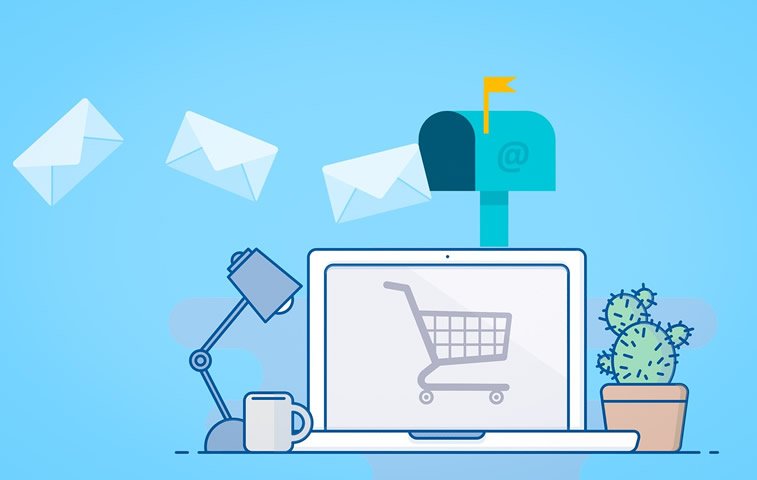 Also, make a plan of things that should be designed or written for your newsletter. Do not decide on a whim that a brand new e-book will go great with this month's newsletter. Everything takes time and especially when you are creating something you never created before.
Be responsible about user's privacy
People are not easily giving up their email addresses. Nobody wants a ton of unhelpful newsletters in their inbox. If people subscribe to your newsletter, they are trusting in your capability to provide something interesting and educational. Do not waste that opportunity to shine.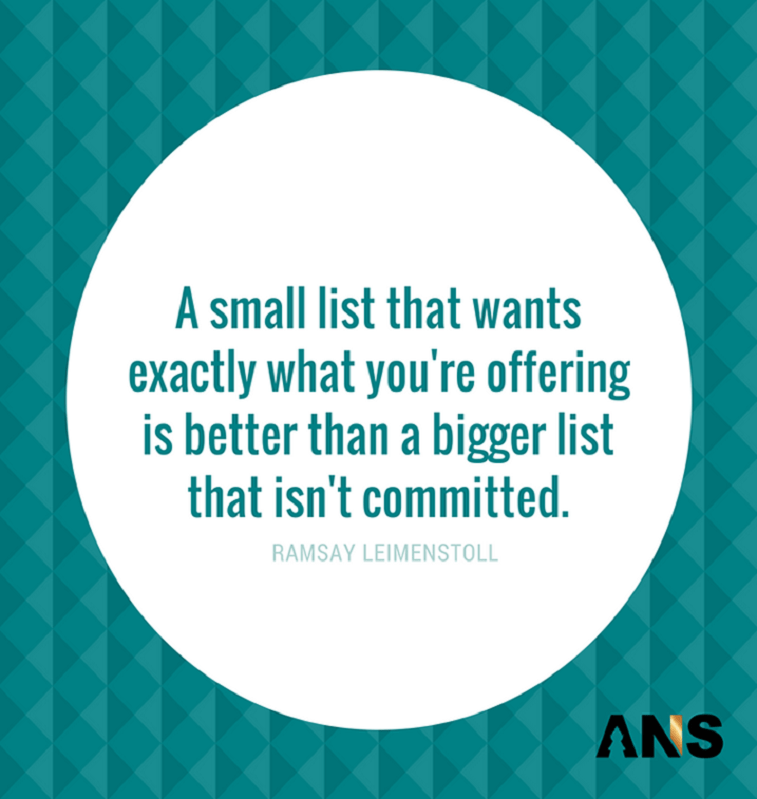 This is given but cease from sending too many emails. People will not hesitate to click the unsubscribe button. Since we mentioned it, the unsubscribe button is a must. Everybody needs to have a choice whether they wish to continue receiving your newsletter or not. With newsletter services, such as Mailchimp and SendinBlue, you can easily schedule the sending of your emails. Space them out and send them either monthly or in a two-week window.
Be transparent about the way you will be using subscribers' information. Have a note next to your newsletter form about how their data will be used and what for. With the General Data Protection Regulation (GDPR) established in Europe, the security and privacy of personal information became relevant topics that cannot be overlooked anymore.
Newsletter Services
We mentioned in the previous paragraph services such as Mailchimp and SendinBlue. What do they offer? And are there more alternatives?
Mailchimp – This one is definitely the most popular one. If you ask somebody which service they recommend, chances are you will hear Mailchimp's name. They are especially appealing because of their Forever Free plan. Certainly worth checking them out.
SendinBlue – What immediately sets Sendinblue apart from the rest of these services, is its SMS marketing option. Fairly simple to use. Good option for newsletter newbies.
Drip – Are you a blogger who has a blog on WordPress, or a seller who has a shop on WooCommerce? Drip would be a good option for you.
ActiveCampaign – For more in-depth analysis, ActiveCampaign offers advanced reporting, site tracking, email segmentation and setting of automation goals.
Constant Contact – This email marketing service exists for over 20 years. That is enough of a recommendation in itself.
So, you chose your newsletter service. But now you may find yourself in a creative rut.
No worries, Really Good Emails can help you get out of it. This website is collecting all newsletters and emails around the internet that are worthy of your attention. Get inspired with just a few clicks.
---
Conclusion
Email marketing is a valuable way of promotion when done right. You may not get the immediate response you hoped for, but you need to remember that it takes time to fully see the impact of your newsletters. Once your newsletter becomes something regular in your subscribers' inboxes and once they start looking forward to your emails, you will be on the path of building a loyal readership and a potential customer base.
Test how different versions of the same newsletter work and do not be afraid to dip your toes in some new, fresh waters. Try a new approach to articles, new design solutions, anything that will set you apart from your competitors and will at the same time be a fun and interesting thing to see and read. And remember that quality should be over quantity at all times.
What is your experience when it comes to the newsletters? Leave a comment below or join the discussion on our Facebook page.
---
Interested in content marketing? Here are some additional articles that you might enjoy as well: