Ako imate firmu čije poslovanje je vezano za određeno tržište, uvek imajte na umu da ljudi na internetu pretražuju lokalne firme, servise, ugostiteljske objekte ili prodavnice onda kada imaju (urgentnu) potrebu za nečim. Očekuju da to što traže uvek i nađu, i to u vrlo kratkom roku i po mogućnosti što bliže njihovoj trenutnoj lokaciji.
Ukoliko se fokusirate na ispunjenje njihovih očekivanja, kako upotrebom optimizacije za lokalnu pretragu, tako i kvalitetnom ponudom proizvoda i vrhunskom uslugom, imaćete velike šanse da se pozicionirate visoko na prvoj stranici Gugla.
Kako postići ovaj rezultat?
Tako što ćete na taj način proširiti krug zadovoljnih klijenata, koji će svoje pozitivne utiske podeliti sa drugima, što danas ne znači samo u razgovoru sa prijateljima, već podrazumeva i davanje dobre ocene vašoj firmi na Guglu i društvenim mrežama, kao i pisanje onlajn recenzije, što će Gugl i drugi pretraživači i te kako umeti da prepoznaju i nagradiće vas boljom pozicijom.
Zašto je važan lokalni SEO?
Statistika pokazuje da je čak 97% korisnika na internetu tražilo neku od lokalnih kompanija tokom 2017. godine, od čega je 12% to činilo svakog dana. Oko 60% ljudi tražilo je restoran ili kafe, dok je velika većina tražila hotele, zdravstvene ustanove, supermarkete, teretane, prodavnice garderobe i automobilske servise.
Sve je veći broj ljudi koji pretražuju internet putem mobilnih uređaja i sve je više onih koji veruju onlajn recenzijama koliko i preporukama prijatelja. Skoro 80% ljudi koji su preko mobilnog telefona pronašli željenu uslugu ili proizvod u neposrednoj blizini i pročitali pozitivne komentare, najčešće su istog dana i kupili ono što su tražili.
To su pokazali rezultati istraživanja navika potrošača koje je sprovela britanska agencija BrightLocal.
I sve to ukazuje na činjenicu da je procenat onih koji prirodnim putem ostvaruju kupovinu u lokalnoj sredini veoma visok.
Zbog čega je onda potrebna strategija za lokalni SEO?
Zbog toga što uz pomoć lokalne SEO optimizacije možete ciljano dopreti do još većeg broja potencijalnih kupaca u neposrednom okruženju, bilo da se vaša kompanija bavi prodajom proizvoda ili ponudom usluga. To ovu vrstu optimizacije čini neophodnom za svakoga ko želi da njegov biznis bude uspešan na tržištu na kojem posluje, pa i vidljiv što većem broju ljudi.
Kako da osmislite strategiju za lokalnu optimizaciju
Kada je reč o optimizaciji sajta za lokalizovanu pretragu, važno je da se tome pristupi logično i smisleno, kako bi što veći broj potencijalnih kupaca ili klijenata zakucao upravo na vaša vrata.
Postoji nekoliko ključnih stavki o kojima treba voditi računa prilikom kreiranja strategije za lokalni SEO i svaku od njih sada ćemo približnije razmotriti.
Prijavite svoju firmu na Gugl Moje preduzeće
Gde god da se vaša firma nalazi, obavezno razmotrite mogućnost prijavljivanja servisu pod nazivom Google My Business, koji je besplatno dostupan svakome ko ima otvoren nalog na Guglu i firmu registrovanu na određenoj fizičkoj adresi. Ako poslujete na više adresa u jednom gradu ili u više različitih mesta, za svaku od lokacija trebalo bi otvoriti zaseban nalog.
Svi oni kojima posao podrazumeva rad na terenu, bez postojanja kancelarije, mogu da se prijave za Guglovu opciju Service Area Business, te tako daju do znanja korisnicima u kom gradu su njihove usluge dostupne. To se mahom odnosi na majstore, kurirske službe, dostavu iz restorana i druge uslužne delatnosti.
Ne zaboravite na veb direktorijume
Onlajn adresari i poslovni direktorijumi koji okupljaju veliki broj lokalnih firmi iz različitih delatnosti, poput Žutih strana, možda u poslednjih nekoliko godina nisu toliko popularni među korisnicima interneta, ali veb direktorijume tog tipa ne treba da zanemarite ako ste vlasnik malog ili srednjeg preduzeća.
Važno je da vodite računa da su naziv firme, adresa centrale i sve druge adrese, kao i brojevi telefona, vebsajt i drugi podaci o kontaktu svaki put napisani bez greške i da se poklapaju sa podacima na vašem sajtu. Jer, konzistentnost u kontaktnim podacima o vašoj firmi koji su dostupni na internetu veoma je važan faktor prilikom rangiranja u lokalizovanoj pretrazi.
Opis kompanije u veb direktorijumu dobar je način da izgradite mrežu linkova koji će sa relevantnih sajtova voditi ka vašoj onlajn prezentaciji. Na taj način možete da povećavate broj poseta sajtu, a samim tim dobijate i mogućnost za veći broj potencijalnih kupaca.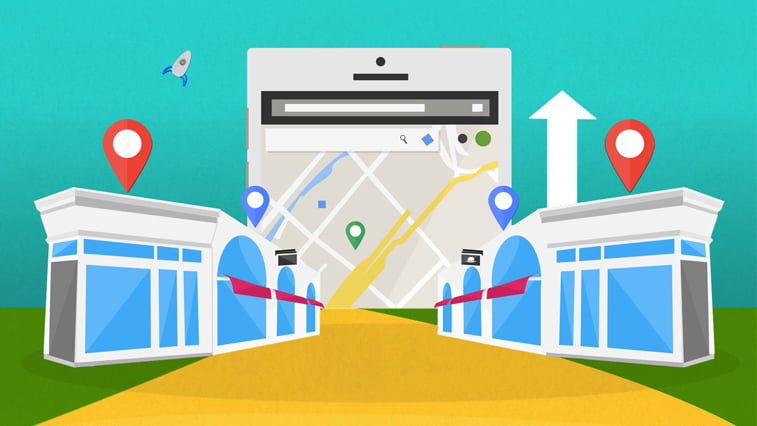 Odaberite lokalni domen
Ako vaš vebsajt predstavlja firmu koja posluje lokalno, najbolje bi bilo da odaberete lokalni domen, u zavisnosti od zemlje u kojoj se nalazite. Za Srbiju su to domeni .rs, .co.rs i ćirilični .срб.
U zavisnosti od toga koliko je vaš biznis rasprostranjen, odnosno da li je poznat užem krugu ljudi u komšiluku ili poslujete na tržištu cele zemlje, variraće i naziv domena.
Ako je vaš brend već razvijen i dobro poznat u celoj Srbiji dovoljno će biti da u nazivu domena bude samo ime kompanije, dok za one koji su manje poznati široj populaciji, uz ime firme, u nazivu domena može da se doda i branša u sklopu koje se posluje ili lokacija. Na taj način će se u rezultatima pretrage jasnije istaći o čemu je reč i korisnici koji pretražuju moći će da procene da li je baš to ono što traže.
Suprotno tome, ukoliko planirate da poslujete na međunarodnom tržištu, postavka sajta na lokalnom domenu možda i nije dobra ideja. Sve zavisi od branše, ali velika je verovatnoća da je na svetskom nivou konkurencija u vašoj oblasti toliko jaka da .rs domen neće imati velike šanse prilikom rangiranja.
Zato, bez obzira na to gde se vaša firma nalazi, u slučaju da vam je ciljna grupa internacionalna, neka i vaš domen bude .com, .net, .org ili neki sličan tome.
Pažljivo birajte ključne reči
Kao i svaki drugi tip optimizacije sajta, SEO za lokalnu pretragu takođe podrazumeva odabir ključnih reči na osnovu kojih će se vaš sajt rangirati.
Kada poslujete lokalno, trebalo bi i birati fraze koje jasno upućuju na lokaciju na kojoj se firma nalazi. Takve ključne reči mogu da budu, recimo, "frizerski salon Jagodina", "picerija Subotica centar", "klima servis Karaburma", "zdrava hrana Novi Sad" i slične.
Iako je za neke ključne reči izvesno da će Gugl i drugi pretraživači i prirodno (organski) prepoznati i dobro pozicionirati vaš sajt u sklopu delatnosti kojom se bavite, nikad nije na odmet i pomoći pretraživačima da razumeju čime se bavite i na koje sve načine možete da pomognete svojim potencijalnim kijentima.
Možete odabrati i nekoliko značajnih ključnih reči u vidu dužih upita (eng. long-tail keywords) koje bi vaša ciljna grupa mogla da pretražuje. Na taj način možete mnogo preciznije da optimizujete sajt, i to uz uz pomoć fraza kao što su: "gde je najbolja kafa u Knez Mihailovoj", "hitno potreban vodoinstalater na Paliluli", "gde je najbolji sladoled na Paliću", "tražim ručno pravljen nameštaj u Loznici"…
Ne zanemarite značaj onlajn recenzija
To nas dovodi do još jedne veoma značajne stavke za lokalnu SEO strategiju – autentičnih recenzija korisnika.
Sve više ljudi proverava opis proizvoda onlajn, kao i ocenu proizvođača ili prodavca, pa tek onda odlučuje da li žele određeni proizvod ili ne.
Pomenuto istraživanje agencije BrightLocal pokazalo je da 90% korisnika interneta koristi recenzije za procenu kvaliteta određene lokalne firme, a čak 84% njih veruje onlajn komentarima isto koliko i ličnim preporukama prijatelja.
Primetno je da recenzije postaju jedan od najznačajnijih faktora prilikom odlučivanja o kupovini, jer sve više ljudi na osnovu pozitivnih komentara stupa u kontakt sa određenom firmom, čak i bez pristupanja sajtu te kompanije.
Broj onih koji posećuju matični sajt firme opao je za 17% u odnosu na 2016. godinu, pokazuje statistika, dok je u proseku sedam pozitivnih recenzija dovoljno da ubedi kupce u to je da je određeni proizvod baš to što traže.
Budući da korisnici toliko vole recenzije, prilično ih ceni i Guglov algoritam za rangiranje sajtova. Zbog toga poslovni profili sa pozitivnim ocenama korisnika imaju mnogo veće šanse da budu dobro pozicionirani u pretrazi.
Kako Gugl ocenjuje recenzije?
Na osnovu nekoliko faktora, među kojima su najznačajniji:
kvantitet
kvalitet
raznovrsnost
broj ocena i prosečna ocena
osoba koja je napisala recenziju
brzina kojom se stiču komentari
Uvek možete da zamolite svoje kupce ili klijente da napišu onlajn recenziju o vašoj firmi na osnovu postojeće saradnje i ostvarenih rezultata. To je i poželjno, jer je svaki autentičan komentar zasnovan na ličnom iskustvu uvek dobrodošao.
Ipak, imajte na umu da recenzije koje objavi neko ko je usko povezan sa komponijom ili njenim vlasnicima, Gugl najčešće tumači kao pristrasne izjave i može kompaniji zbog toga udeliti penal, odnosno kaznu, što u velikoj meri može da umanji značaj do tada urađene optimizacije.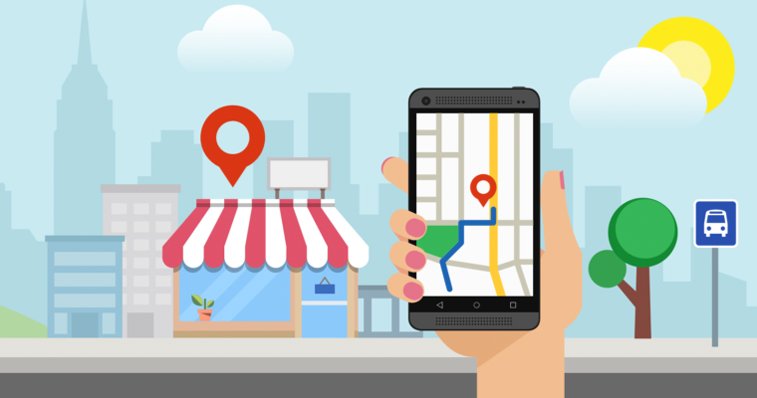 Računajte na snagu lokalne ciljne grupe
Iako možda stremite ka tome da vaš proizvod postane svetski poznati brend, ne mora nužno da postoji internacionalna publika za vaše poslovanje.
Ne treba potcenjivati lokalnu ciljnu grupu, jer povezanost sa brendom, poverenje i stalno praćenje novosti od strane nekoga sa iste lokacije na kojoj je i vaša firma mnogo će biti izraženiji. Mnogi će biti privrženiji piceriji u neposrednoj blizini, nego restoranu sa tri zvezdice u nekoj drugoj zemlji, makar taj restoran bio najbolji na svetu.
Poverenje u brend jedna je od ključnih stavki za lokalnu optimizaciju i povećanje vidljivosti kompanije. Zašto? Zato što se do lojalnih kupaca ili korisnika usluga dolazi građenjem odnosa zasnovanog na poverenju i pozitivnim iskustvima.
I kada smo kod toga, to je i još jedan razlog zbog kojeg su recenzije važne. Možemo slobodno reći da je prikupljanje originalnih recenzija zadovoljnih klijenata jedna od efikasnijih marketinških tehnika koja u velikoj meri može da doprinese i optimizaciji za lokalizovanu pretragu.
Oflajn optimizacija je važna koliko i onlajn
Ako vodite kozmetički salon, kafeteriju, prodavnicu svežeg voća i povrća ili igraonicu za decu, neće vam biti važna samo onlajn optimizacija.
Kada imate lokal vezan za određenu teritoriju, važno je imati i flajere, prospekte, brošure i kataloge kako bi informacija o vašem lokalu doprla do što većeg broja ljudi. I, onda kada saznaju kakve sve usluge ili proizvode imate u ponudi, verovatno će već istog toga dana pogledati vaš sajt i početi da prate vaše profile na društvenim mrežama.
Gugl i drugi pretraživači će umeti da prepoznaju porast direktnog interesovanja za vašu firmu i dobićete dodatne poene prilikom pozicioniranja.
I ne samo to. Ako one koji se zainteresuju za vaš biznis na neki način oduševite, pa i premašite njihova očekivanja kvalitetom svojih proizvoda, podeliće svoje utiske sa prijateljima i tako doprineti da se dobar glas o vama daleko čuje. Reklama "od usta do usta" od velikog je značaja za lokalni SEO.
I za kraj – još malo statistike
Na osnovu istraživanja o faktorima za rangiranje sajtova u lokalnoj pretrazi, koje svake godine sprovodi portal Moz, prenosimo vam i neke od značajnih signala i njihov udeo u pozicioniranju u lokalizovanoj pretrazi, kako biste imali uvid u to koji faktori su važni.
Pritom, razlikuju se kriterijumi na osnovu kojih Gugl ističe određene sajtove u prvi plan i kriterijumi koji se uzimaju u obzir prilikom organskih rezultata pretrage.
Kriterijumi na osnovu kojih Gugl pozicionira prva tri rezultata u istaknutom odeljku pri lokalnoj pretrazi (eng. local pack/local finder):
Signali sa servisa Google My Business – 19%
Signali sa povezanih linkova – 17%
Uticaj SEO optimizacije na stranici – 14%
Konzistentnost kontaktnih podataka firme dostupnih na internetu – 13%
Recenzije korisnika – 13%
Metrički podaci o ponašanju korisnika – 10%
Personalizacija – 10%
Signali sa društvenih mreža – 4%
Kriterijumi za organsko pizicioniranje pri lokalnoj pretrazi:
Signali sa povezanih linkova – 29%
Faktori optimizacije na stranici – 24%
Podaci o ponašanju korisnika – 11%
Personalizacija – 9%
Konzistentnost kontaktnih podataka firme dostupnih na internetu – 8%
Signali sa servisa Google My Business – 7%
Recenzije korisnika – 7%
Signali sa društvenih mreža – 4%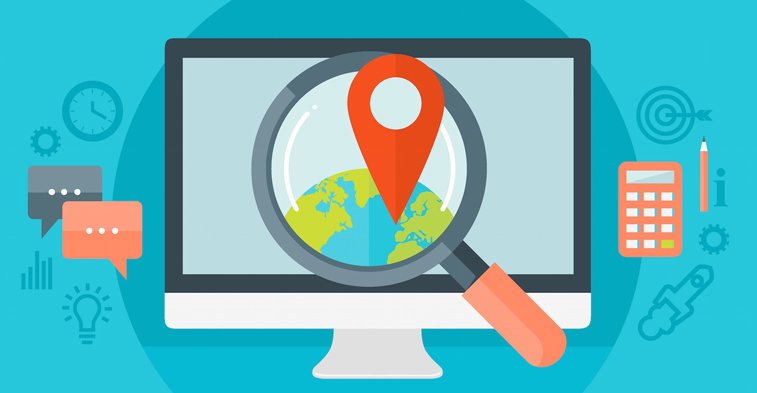 Zaključak
Verujemo da biste voleli da posao koji vodite preraste lokalnu sredinu i postane prepoznatljiv svakome u zemlji, regionu, svetu. Da vaš brend bude svetski poznat i priznat, da se o vašim proizvodima priča i u Kamboži i u Kanadi, da su korisnici vaših usluga i građani Njujorka, Londona, Moskve i Tokija.
I od toga ne treba da odustajete. Ambiciozni ciljevi nisu neostvarivi, samo je potrebno malo više vremena da se realizuju.
Ipak, ako ciljate uglavnom na domaće tržište važno je da za vašu kompaniju saznaju prvo svi oni koji su u vašem neposrednom okruženju, jer među njima ćete naći i najviše lojalnih kupaca i poštovaoca vašeg brenda.
To je i najlakši put do povećanja prodaje. Pri tome, dobro osmišljena strategija i vešto sprovedena optimizacija sajta za lokalizovanu pretragu mogu da budu od velike pomoći.
Srećno!
Nadamo se da vam je naš vodič za lokalnu SEO optimizaciju bio koristan. Ne ustručavajte se da nas pitate ako nešto nije jasno i podelite sa nama svoje utiske, nedoumice ili pitanja u komentarima ispod teksta ili na našoj Fejzbuk stranici.
---
Ako vas zanima SEO optimizacija, mogu vam od koristi biti i tekstovi: