Dizajnirati i kodirati uspešan vebsajt zahteva vreme, energiju, posvećenost i – novac. Ukoliko ste to sve već uložili u sajt i smatrate da ga ne treba menjati iako se više ni ne sećate koliko je star, pravo je vreme da naučite koji pokazatelji jasno govore da je vreme za redizajn vebsajta.
Internet se menja brzinom svetlosti. Samo pogledajte koji ste mobilni telefon koristili pre 5 godina, a koji imate sada, i koliko ste ih promenili u međuvremenu. Sa internetom i vebsajtovima, promene se dešavaju još brže, gotovo svakodnevno. Sve više korisnika posećuje internet preko mobilnih telefona, a da bi njihov doživljaj bio dobar, potrebno je da sajt redovno ažurirate i da im ga prilagođavate.
Uostalom, i sam Gugl redovno ažurira algoritme po kojima rangira vebsajtove, te je i to dodatni razlog za praćenje novosti na vebu i primenjivanje istih na vaš sajt.
Osim ako niste stručnjak kome je posao da prati sve te promene, vrlo verovatno niste ni svesni da je vašem sajtu potreban redizajn. Ovo su neki od pokazatelja da je vreme da vaš vebsajt dobije novi izgled.
---
1: Niska stopa zadržavanja / visoka stopa odbijanja (eng. high bounce rate)
Niska stopa zadržavanja (eng. bounce rate) nije samo pokazatelj da korisnici odlaze sa sajta nakon pregledanja jedne strane, već i da li dizajn vebsajta treba sređivati.
Pogledajte podatke i analizirajte ih. Što je stopa zadržavanja manja, tj. što više korisnika napusti stranu nakon nekoliko sekundi, to je jači signal da nešto nije u redu.
---
2: Strane se sporo učitavaju
Gugl promoviše kvalitetan sadržaj kao cilj kome treba težiti, ma kakav sajt da je u pitanju. Njegovi algoritmi bolje rangiraju sajtove čije se strane brže učitavaju.

Brz vebsajt je dobar i za SEO, jer utiče i na to kako se korisnici kreću kroz strane. Spor vebsajt verovatno će odbiti korisnike, te se oni neće dugo zadržavati na sajtu.

Posetite Guglov alat za proveru brzine stranice, Google Speed Insights, da proverite brzinu učitavanja vašeg vebsajta na mobilnim telefonima i računarima. Ovaj alat je dobar i jer nudi savete šta treba uraditi da bi se poboljšala brzina učitavanja sajta.
Loši i prihvatljivi rezultati ukazuju na to da bi trebalo uložiti dosta vremena da se sajt dovede u bolje stanje, dok visoki rezultati, bliži broju 100, govore da je sve u najboljem redu.
---
3: Tehničke greške
Ako se stopa zadržavanja iznenada povećava i smanjuje bez očiglednog razloga, pogledajte koje su strane u pitanju. Možda su korisnici pokušali da posete strane koje ne postoje, možda su linkovi loši, možda se vidžeti ne učitavaju kako treba, možda ih je previše, pa se strane sporo učitavaju. Razloga je mnoštvo.
Pokušajte da sagledate vebsajt iz perspektive korisnika. Posetite ga sa različitih pregledača (poput Hroma, Mozile, Vivaldija, Opere), i sa različitih uređaja (računara, laptopa, tableta, mobilnih telefona), i obratite pažnju na to kako se i da li se menja raspored elemenata na strani u odnosu na veličinu ekrana i vrstu uređaja s koga pregledate sajt.
Takođe možete posetiti Guglovu konzolu za pretragu da vidite ima li vidljivih grešaka na sajtu.
---
4: Loš UI
Jedan od sigurnih načina da odbijete posetioce i zaradite kaznu od Gugla jeste da sajt pretrpate iskačućim prozorima kojih ima toliko da korisnik ne stigne ni da pogleda sajt. Takođe, jedan iskačući prozor koji se nikako ne sklanja sa sajta dok posetioca ne natera da uradi nešto (upiše se na mejling listu, klikne na lajk na Fejzbuku, i slično) verovatno će ga odbiti sa sajta.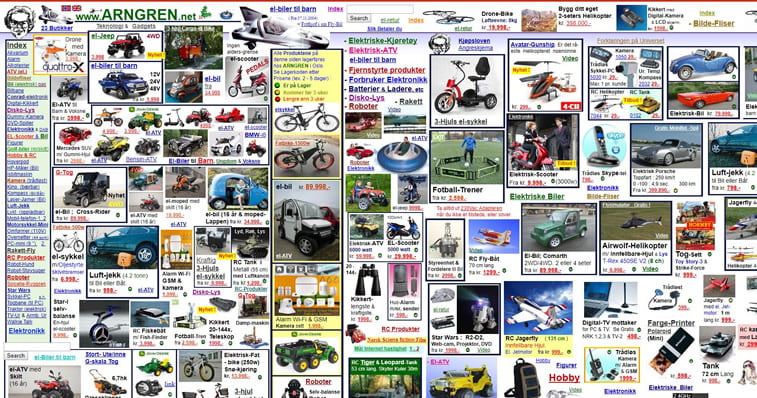 Ovakvi prozori usporavaju sajt ako ih je previše, otežavaju kretanje kroz sajt, i odbijaju posetioce, na taj način stvarajući loš utisak na korisnika (eng. UI).
Zamolite poznanike i prijatelje da posete vaš sajt i kažu vam iskreno da li su na njemu uspeli pronaći neku informaciju. Neka vam objasne zbog čega im se nešto na sajtu ne dopada – to bi trebalo da bude dovoljan znak šta treba menjati.
---
5: Sajt nije optimizovan za prenosne uređaje
Sve više korisnika posećuje vebsajtove sa mobilnih telefona i drugih prenosnih uređaja poput tableta. Postoje čak i procene da će ove godine u Americi pretraga s mobilnih telefona nadmašiti onu s računara. Upravo to je među glavnim razlozima da i vaš sajt bude prilagođen mobilnim uređajima, i da navigaciona traka i dugmići budu lako dostupni i na tako malim ekranima.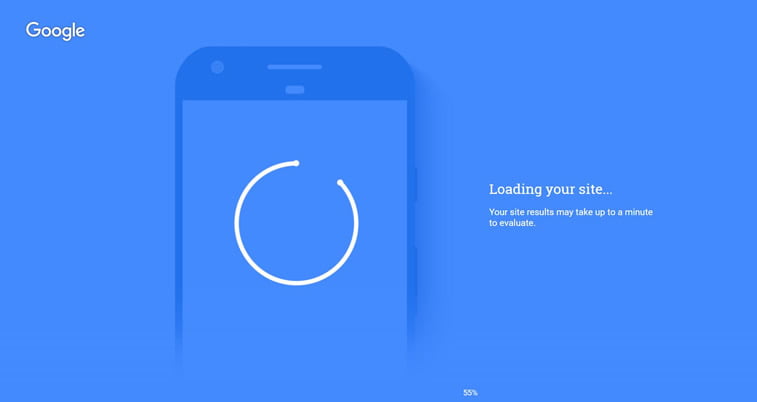 Gugl tu nudi još jednu dobru alatku za proveru brzine sajta na prenosnim uređajima. Jednostavnom proverom početne strane sajta dobićete uvid u brzinu učitavanja i prikaz sajta na mobilnom telefonu, za standardnu konekciju 3G.
Brzina učitavanja prikazuje se u sekundama – ako se prikažu minuti, to je veoma loš znak, siguran pokazatelj da sajt treba da se redizajnira. Što se sajt brže učitava, to manje posetilaca gubite. Sjajno je što takođe možete da dobijete besplatan izveštaj o tome šta sve treba popraviti da bi se brzina učitavanja popravila.
---
6: Zastareo dizajn
Ako ste ikad čuli tvrdnju da je računar već zastareo onog trenutka kad ga kupite, znajte da je sa internetom isti slučaj. Kada završite ažuriranje sajta, on već polako zastareva.
Vebsajtovi pre 20ak godina su, u odnosu na današnje, izgledali zastrašujuće. Dugmići su treptali na svih strana, boje bile negde između sivih i neonskih, grafika vrlo pikselizovana, linkovi jednolični i uglavnom plavi… Iako mnogi takvi sajtovi i dalje funkcionišu, oni nisu privlačni posetiocima.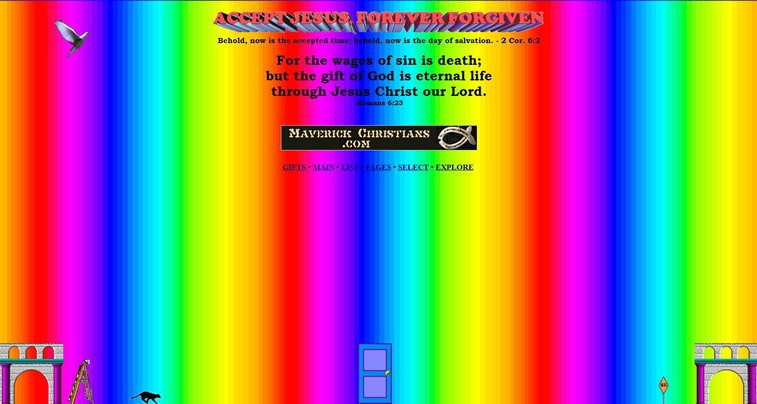 Prvi utisak ostavljamo samo jednom, a ako se posetiocu sajt svidi na prvi pogled, veće su šanse da će se vratiti. Sajt koji jednom odbije posetioca teško će ga ponovo privući nazad.
---
Zaključak
Ako vebsajt posmatrate kao kuću, niko neće ući u nju ako se malter guli a cigle ispadaju iz zidova. Nekad je potrebno malo da bi se stanje stvari popravilo, a nekad treba sajt praviti ispočetka. To je naročito teško ako ste dosta vremena i truda uložili u stari vebsajt, koji vam je dosad već i prirastao srcu.
Zbog tog emotivnog elementa, vrlo je verovatno da nećete ni primetiti da je vašem sajtu ipak potreban redizajn. Najvažnije signale možete videti ako pogledate analitiku. Loš procenat posećenosti i nagli pad posećenosti, sporo učitavanje strana, sve manja posećenost, loše rangiranje sajta, podaci o uređajima s kojih korisnici posećuju vaš sajt, samo su neki od znakova na koje treba obratiti pažnju.
Najvažnije od svega jeste da se promena ne treba plašiti, a redizajn vebsajta može vam osigurati opstanak na savremenom tržištu. Ulaganje može biti neočekivano, zahtevno i veliko, ali rezultati će sigurno pokazati da se isplati.
Zanima vas dizajn vebsajtova? Pogledajte slične članke: