Jedan od trendova u veb dizajnu za 2017. godinu jesu i ručno crtane ilustracije. A kako to izgleda kad se sprovede u delo? Pogledajte nekoliko dobrih primera iz prakse.
Trendove pokreću oni koji su izuzetni u svom poslu, a kada je u pitanju veb dizajn, dobitna kombinacija za uspešan i moderan vebsajt, između ostalog, jeste zajednički rad veb dizajnera i grafičkih dizajnera. Stoga smo pretražili internet u potrazi za dobrim primerima ilustrovanih vebsajtova. Ovo su samo neki od njih.
---
11 Inspirativnih primera ilustrovanih vebsajtova
Ljubitelji Snupija imali su na raspolaganju stripove, crtane filmove, čak i animirani film, a sada mogu uživati u pravljenju novih crtanih likova u stilu Snupija, ili menjanjem postojećih likova iz popularne priče. Sve to nalazi se na prelepo ilustrovanom veb sajtu Peanutize me.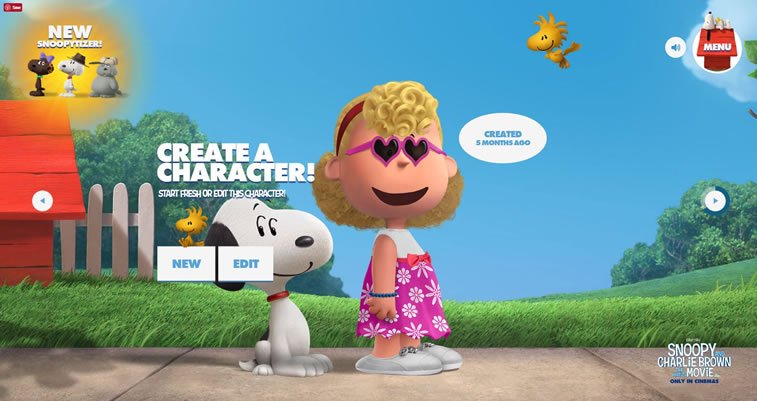 U igri će, nesumnjivo, uživati kako mladi tako i oni nešto stariji, koji su odrastali uz Snupija.
---
Deniz Čendler je veb dizajner, i njen sajt dokazuje na koji je način moguće izdvojiti se od konkurencije. Iako je karijeru u veb dizajnu počela praveći sajtove u Vordu, nije bila zadovoljna rezultatima jer su bili preozbiljni i korporativni, i nisu ostavljali mesta njenoj kreativnosti.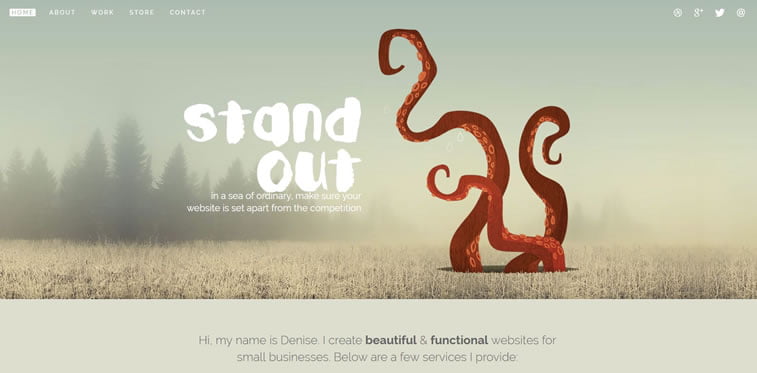 Ali, kada se otisnula u samostalno poslovanje, pustila je mašti na volju. Svesna je da se njen rad neće svideti svima, ali ga se ne odriče, jer samo tako ostaje zaista srećna što radi posao koji radi.
---
Šatori Pič su firma iz Londona koja se bavi proizvodnjom glamuroznih šatora za kampovanje, a njihov vebsajt to najbolje ilustruje, kombinacijom crteža i jednostavne palete boja.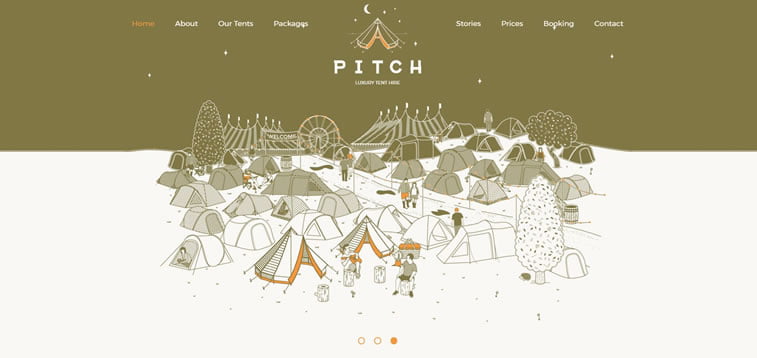 Bilo da vam je potreban šator za vikend u prirodi ili za porodično slavlje, na vama je samo da se odlučite za Pič, jer će se oni pobrinuti za sve ostalo.
---
Dudu bluz je francuska priča za decu, a vebsajt koji je ilustruje zaista evocira prelepe dečje uspomene, dodatno potkrepljene bajkovitim crtežima i kombinacijom rukopisne i standardne tipografije.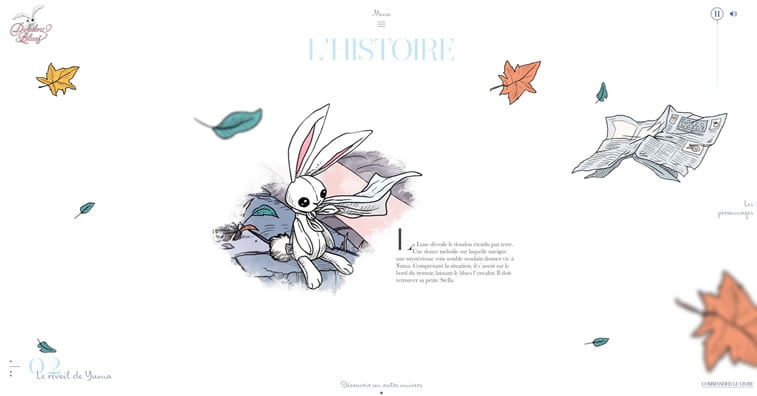 Posetite ovaj sajt i utonite u radost detinjstva, i upoznajte Jumu, Lea, Džimija, Zaka, Roberta, i ostale likove koji će vas za tili čas vratiti u detinjstvo.
---
Vebsajt jednog od najboljih dizajnerskih studija u Ujedinjenom Kraljevstvu zaista i dokazuje zbog čega nosi tako laskavu titulu, a ilustracija na naslovnoj strani one malo starije posetioce podsetiće na šarm reklama za čaj Pg Tips koje su se emitovale od 50-ih godina prošlog veka do početka 2000.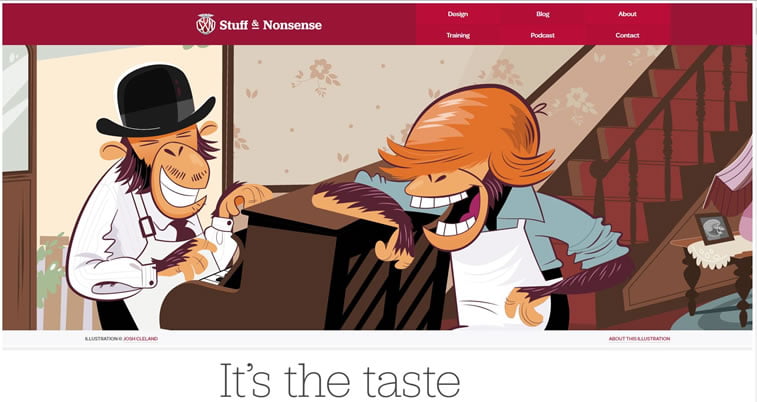 ---
Kada se malo bolje upoznate sa surovim klimatskim uslovima na poslednjem neistraženom kontinentu, Antarktiku, postaće vam jasno zbog čega ovaj sajt o klimatskim promenama savršeno pristaje ovako ozbiljnoj temi.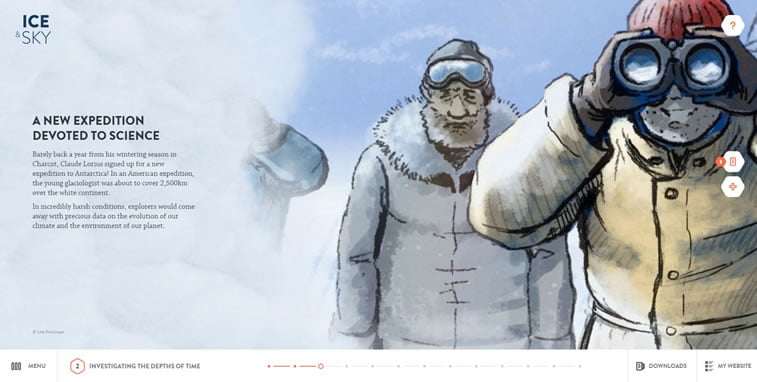 Ručno crtane ilustracije podsećaju na stripove poput Tintina, a u njima može uživati svako.
---
Ljubitelji Harija Potera sigurno će uživati u sajtu koji nudi mnogo širi pogled na priču koja je proslavila najpoznatije dete-čarobnjaka na svetu.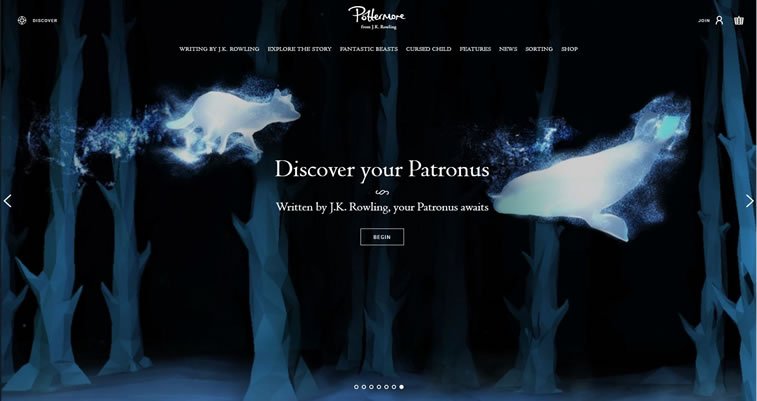 Iako se sajt prvenstveno bavi predstavljanjem fantastičnih zveri iz sage o Hariju Poteru, osim toga nudi bogato i zanimljivo štivo svim ljubiteljima dela Džoane Rouling.
---
U svetu grafičkog dizajna, dobar portfolio govori više od reči, a ako je sam sajt izrađen tako da vas verodostojno predstavi, bolji portfolio vam ni ne treba.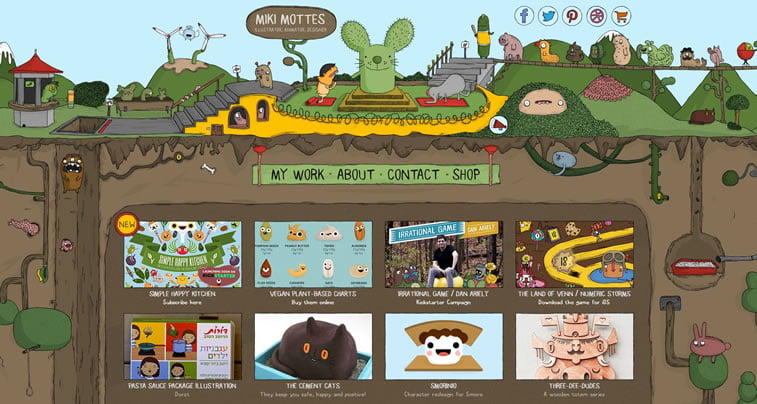 Svaki detalj na sajtu grafičkog dizajnera Mikija Motsa potvrđuje upravo to: ručne ilustracije, jedinstveni crteži (koje on sam naziva čudovištima), rukopisni fontovi, animacije i komplementarne boje, zajedno čine njegov sajt izuzetnim i modernim.
---
Jedan od retkih blogova na ovom popisu je blog nemačkog veb dizajnera Tila Krosa (nem. Till Krüss).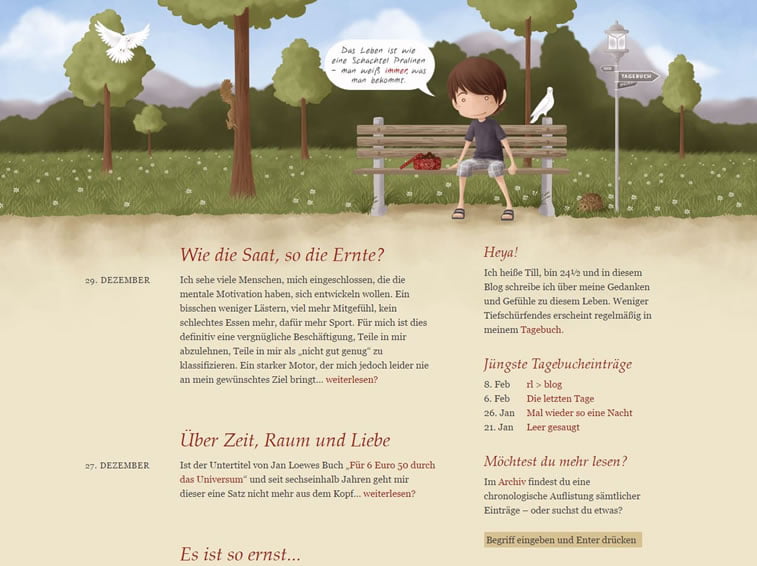 Ilustracija na naslovnoj strani savršeno predstavlja njegovu ljubav prema drveću i prirodi, a evociranje detinjstva u skladu je s blogom, na kome objavljuje svoja razmišljanja o životu.
---
Vebsajt slikovnice Golub i golubica izdavačke kuće Začarani lav iz Njujorka predstavlja priču o velikom slepom golubu i prijateljstvu koje razvija s golubicom čija su krila toliko mala da ne može da leti.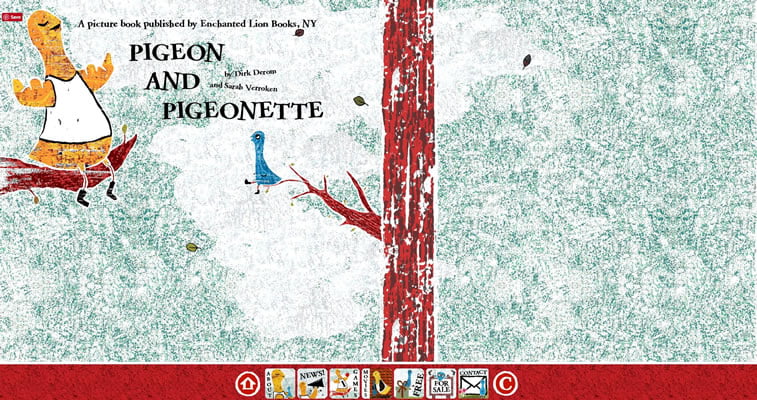 Posebnom uspehu ovog sajta doprinosi osećaj kao da zaista listate stranice slikovnice dok se krećete kroz sadržaj sajta.
---
Svemirsko jagnje je interaktivna onlajn igrica u kojoj će uživati svi koji vole jednostavne igrice i zanimljivu grafiku.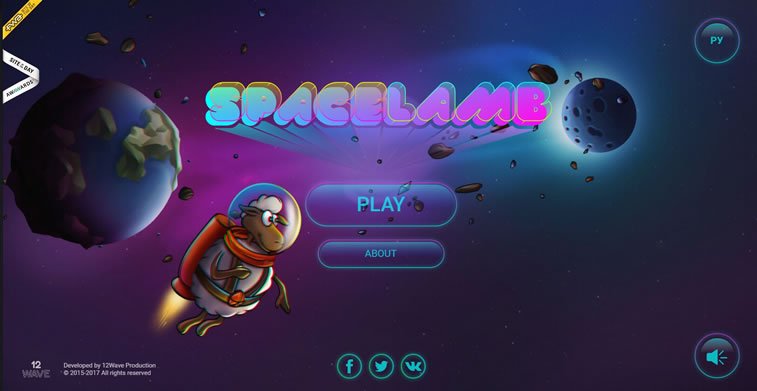 Ukoliko očekujete vrhunsku grafiku možda je bolje da preskočite ovaj sajt, i da imate na umu da igrica kombinuje stilizovanu grafiku, vizuelizaciju 3D modela pomoću WebGL, senčenje, duotonove i gradijente, kontrolisanje pokreta veb kamerom ili mobilnim telefonom, i mnoge druge. I, dokle ste doveli svoje jagnje? Koliko blizu Zemlje?
---
A kod nas?
A sada, nakon što smo videli kako to rade drugi, tamo negde, ima li našem tržištu ovako dobrih sajtova? Znate li neki dobar ilustrovan sajt na srpskom jeziku? Očekujemo vaše predloge u komentarima ili na našoj stranici na Fejzbuku!
Zanima vas veb dizajn? Pogledajte povezane članke: