Da biste uvek bili u skladu s vremenom, neophodno je pratiti trendove. A koji su trendovi u veb dizajnu na koje treba obratiti pažnju tokom 2017. godine?
U mnoštvu zanimanja koja je iznedrio internet, jedno koje se posebno izdvaja jeste veb dizajn. Ovo široko polje nudi pregršt mogućnosti za napredovanje, ali i saradnju s klijentima čiji se zahtevi nekad mogu činiti nezamislivim ili neizvodljivim.
Jedan od uzroka toga jesu trendovi. Oni se menjaju, a na veb dizajnerima je da im se prilagode i primene ih u svom radu koliko mogu. Zbog toga donosimo popis 10 trendova u veb dizajnu za 2017. godinu koji su već uzeli maha.
---
10 trendova u veb dizajnu za 2017. godinu
1: Animacije
Animacije su izuzetno efektivan način da se ožive statične strane, a trend animacija u dizajnu logoa preklapa se sa veb dizajnom. Razumljivo, u veb dizajnu zahtev je da animacije i GIFovi budu visokog kvaliteta jer se prostiru preko cele strane.
Statične strane s tekstom ostaju u prošlosti jer ne zadržavaju pažnju korisnika. Za razliku od njih, postavljanje GIFova visokog kvaliteta na matičnu stranu sigurno će privući pažnju posetilaca i zadržati ih dovoljno dugo da vide čime se bavite i šta nudite.
---
2: Velika slova
Još jedan trend u veb dizajnu koji se podudara s dizajnom logoa jeste krupna tipografija, odnosno kontrastiranje velikih i malih slova.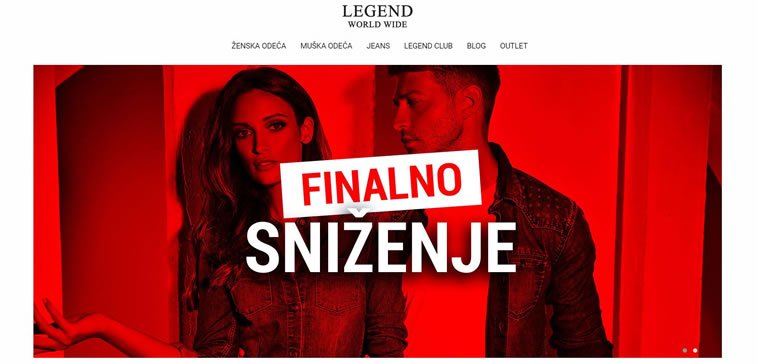 Iako i dalje važi pravilo da krupna slova označavaju nekulturu na internetu, to se ne odnosi na naslove, podnaslove i slična mesta. Takva mesta čak iziskuju font kojim će se izdvojiti od ostatka teksta, a najbolji način za to jeste – isticanje veličinom.
---
3: Asimetrija i vizuelni eksperimenti
Trend savršeno simetričnih strana odradio je svoje te je vreme da mesto ustupi asimetriji i vizuelnim eksperimentima.
Bez obzira na industriju u kojoj poslujete, više nije neophodno uredno nuditi sve elemente na veb strani – dozvoljeno je i, čak, poželjno pregrupisati ih tako da se naruši harmonija savršenog reda i da se stekne utisak slučajnog rasporeda. Veb dizajneri jesu prihvatili ovaj trend i dodatno eksperimentišu s njim, a samo će vreme pokazati koliko će daleko u tome otići i koliko će se dugo trend zadržati.
---
4: Živopisne boje
Neutralne i ahromatske boje takođe gube na značaju, a ustupaju mesto živopisnijim, što u veb dizajnu posebno dolazi do izražaja. Ipak, da ne dođe do zabune, neonske boje i kombinacije koje otežavaju čitljivost teksta još uvek nisu preporučljive, jer se ovaj trend odnosi na isticanje značajnih delova strane ili ostavljanje posebnog vizuelnog utiska na posetioca.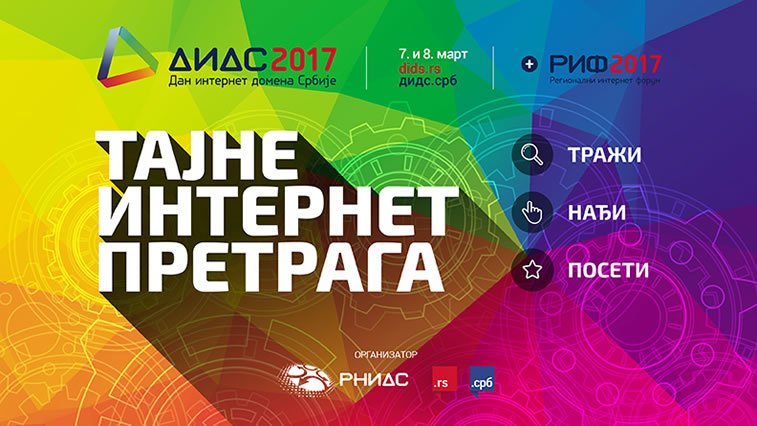 Kada se stručno sprovede, dodavanje živih boja u slojevima vebsajtu može dodati dubinu i teksturu te na taj način privući posetioca da pretraži i povezane strane i nastavi da istražuje sajt.
---
5: Gradijenti i duotonovi
Minimalizam je već neko vreme popularan u veb dizajnu, te su veb dizajneri morali pronaći način da ga zadrže a da se ipak međusobno razlikuju. Rešenje kojeg se zasad sve više njih pridržava jesu gradijenti i duotonovi.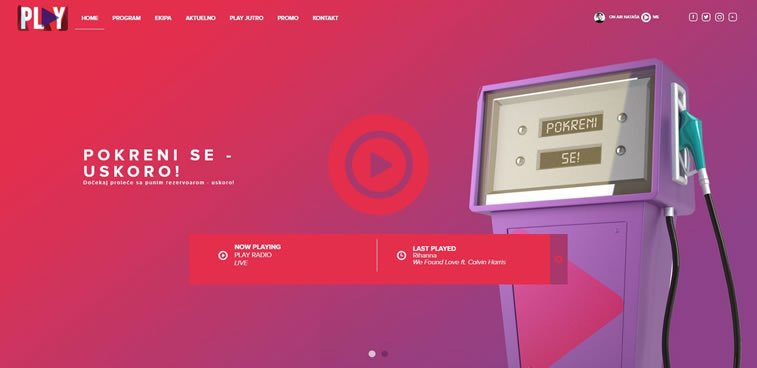 Gradijenti i duotonovi postaju sve popularniji jer su jednostavni i moderni, i posebno je zanimljivo što odnedavno ponovo stiču popularnost koju su izgubili tokom prethodnih nekoliko godina.
---
6: Ručno rađene ilustracije
Jedan od najboljih načina da se izdvojite iz mase jeste da na tržištu ponudite nešto svoje i učinite to jedinstvenim. U veb dizajnu, to dovodi do sve veće popularnosti ručno crtanih ilustracija na veb stranama.
Ručno crtane ilustracije privlače pažnju jer daju lični pečat sajtu i efektivno su osveženje u eri minimalizma i ravnog ili pljosnatog dizajna (eng. flat design). Za još bolji efekat, kombinujte ručno rađene ilustracije s minimalizmom i ravnim dizajnom.
---
7: Minimalizam
Iako se prelazak desio spontano, sajtovi od pre 10 godina i savremeni sajtovi vizuelno se razlikuju jer minimalizam postaje sve popularniji. Lepota savremenih sajtova leži u njihovoj jednostavnosti, čiji je ključ – minimalizam.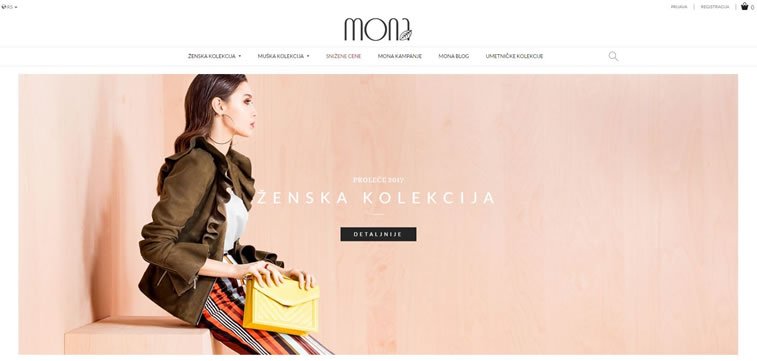 Smanjivanje broja elemenata na strani korisno je ne samo posetiocima već i vlasnicima sajtova, jer omogućava lakše usmeravanje korisnika ka željenoj strani ili sadržaju. To utiče na intuitivniju pretragu i unapređuje korisničko iskustvo.
---
8: Tekst u različitim pravcima
Slično kao sa animacijama, najbolji način da se privuče pažnja posetioca jeste da mu se um zaokupi na nekoliko sekundi – toliko je mozgu potrebno da obradi tekst u različitim pravcima. Dakle, jedan od trendova u veb dizajnu za 2017. godinu nalaže i tekst u različitim pravcima.
Ipak, to ne znači da tekst treba razbacati u svim pravcima i napraviti potpuni haos, jer je dobra strana ovog trenda što se tekst postavlja samo horizontalno i vertikalno.
---
9: Autentične fotografije
Sajtovi za preuzimanje besplatnih fotografija (eng. stock photos) postali su toliko popularni da se fotografije s njih već pojavljuju na više mesta. Stoga je situacija jasna: kad se kopije toliko rašire da ih je lako prepoznati, vreme je za nešto sasvim novo.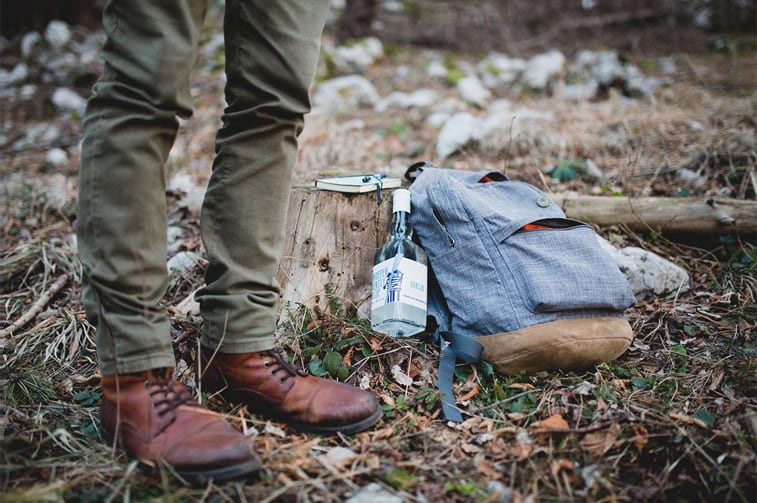 Trend u veb dizajnu za 2017. godinu nalaže jedinstvene i autentične fotografije. To je dobra vest i za profesionalne fotografe, jer će potreba za njihovim angažovanjem i njihovim proizvodima i u bliskoj budućnosti samo rasti.
Ima li trendova koje nismo pomenuli a za koje smatrate da zaslužuju da se nađu na listi? Imate li favorite koji se razlikuju od našeg izbora? Podelite svoje predloge u komentarima ili na našoj stranici na Fejzbuku!
Zanima vas veb dizajn? Pogledajte i slične članke: