Graphic and web design projects that aim for uniqueness require a special touch which can only be achieved by special typography. Script fonts are one of the many possibilities for it.
Script typefaces bear similarity with and owe their popularity to handwriting resemblance. They are generally divided into two main groups: formal and casual scripts. While the formal types are similar to cursive writing, casual scripts are looser. They add a touch of personality and style to your website, logo or print material, and show how much you care about your readers.
If you are in a quest for best script fonts or just look for inspiration for your next graphic or web design project, we bring you a list of 10 free fonts to download – autumn 2017 edition!
---
Aphrodite Slim Pro is a lighter version of Aphrodite Pro, but fear not that is less abundant in characters. In fact, although the premium Aphrodite Pro offers more than 1000 glyphs, Aphrodite Slim will give you an insight into how beautiful this typeface is.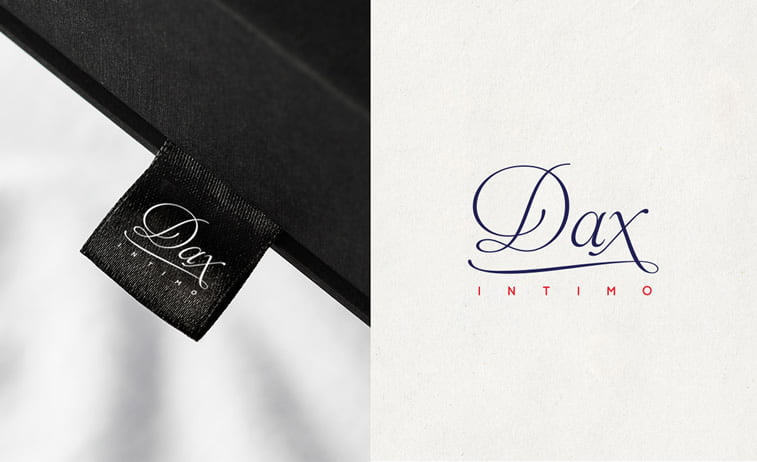 It gives the sense of genuine calligraphic feel, as it is quite delicate, and will look great on projects ranging from celebration cards to book covers.
---
One of the good things about this font, which is fully free for commercial use, is it can be found on numerous websites.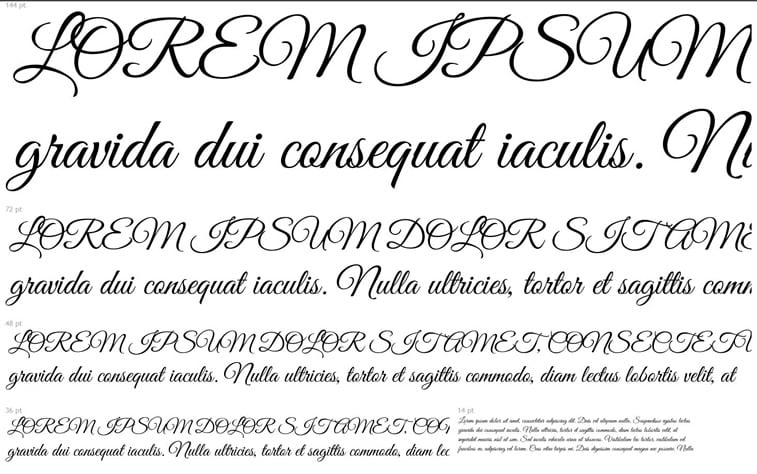 Its clean loops and elegant ascenders and descenders give it a beautiful flow. Furthermore, calligraphic upper case glyphs and cursive forms make it a perfect choice for wedding invitations or headlines, where special touch is desired.
---
Honey Script is an oldie but goldie. Available for about a decade, with more than 145,000 downloads, it still works beautifully in projects that you want to embelish with a felt-tip pen feel.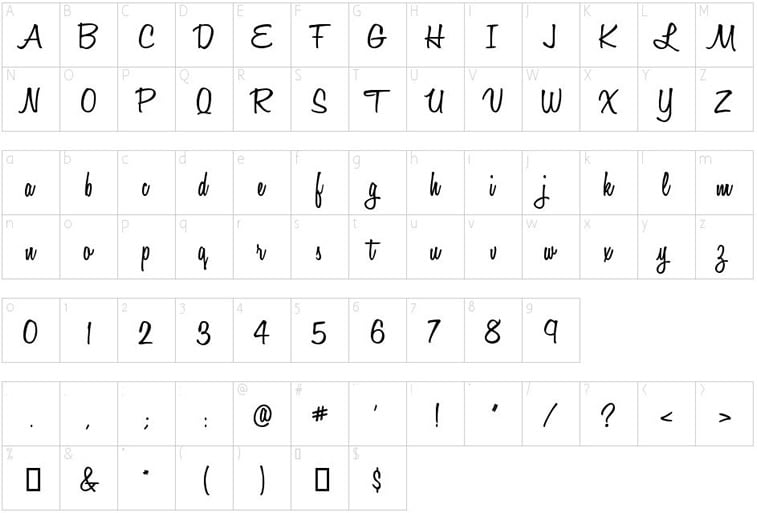 Its designer, Dieter Steffmann, is a prolific font creator and can boast more than 300 fonts so far, so if you like Honey Script, make sure to check out his other works.
---
Another beautiful calligraphic font that found its way into our list is Alex Brush Script. We particularly like it as its short ascenders and descenders allow it perfect legibility untypical of such typefaces.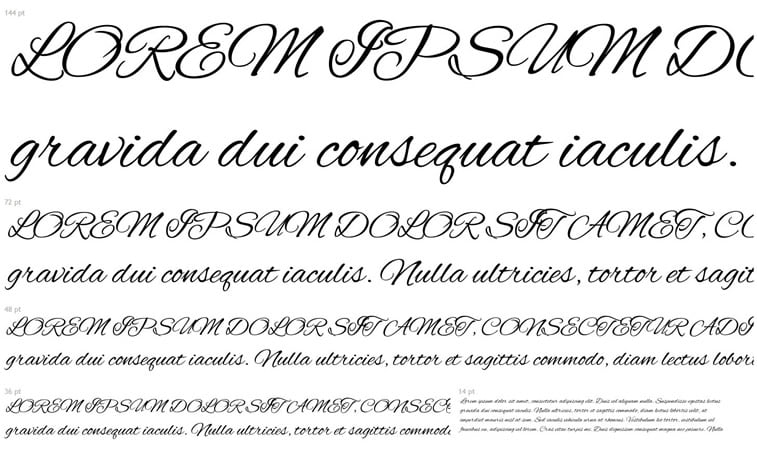 It holds about 200 glyphs and it is perfect for elegantly feminine projects, such as wedding invitations, nad delicate penmanship.
---
Allura Pro family can boast its free for commercial use member, Allura. Its thick lines and curvy strokes remind us of a beautiful fountain pen handwriting that works great in elegant projects, both formal and informal.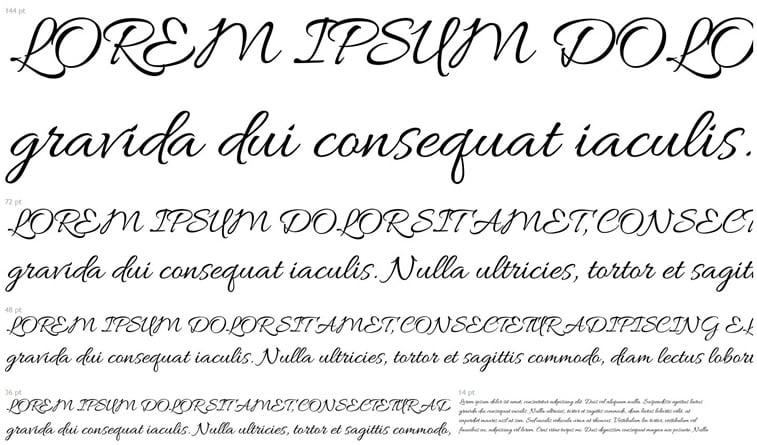 It is also available in Google fonts download gallery, and can help you make your school supplies web shop or wedding planning agency website stand out.
---
Antro Vectra Handwriting is a beautiful script font that is free for personal use only, but after you try it out for your design projects such as signatures, stationery, logos, magazine covers, clothing or branding designs, we think it could be worthy to try the premium version as well.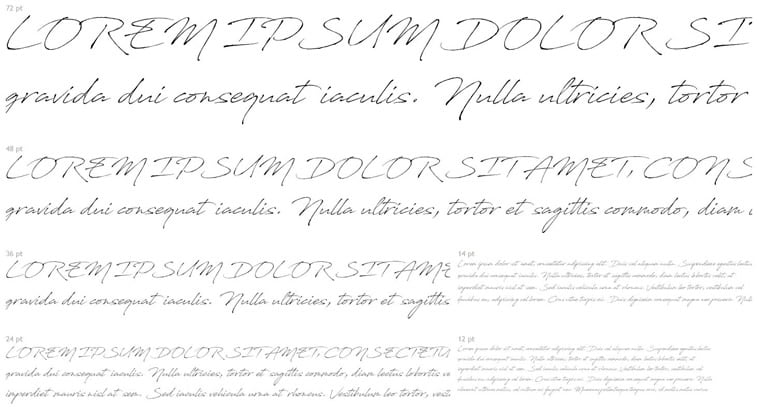 Antro Vectra Handwriting is a cursive handwritten script with low x-height and long descenders. It is relatively thin, so make sure to check your design twice before sending it to print.
---
If you are looking for a perfect thick strokes that resemble the youthful spirit of the modern age, Back to Black should be your choice.
As its name suggests, it works best on black background, and we suggest it for clothing or stationery design. However, its free license is limited to personal use only.
---
Bromello is a modern script typeface with a relatively limited character support, but even so few glyphs are still enough for most of your graphic design projects.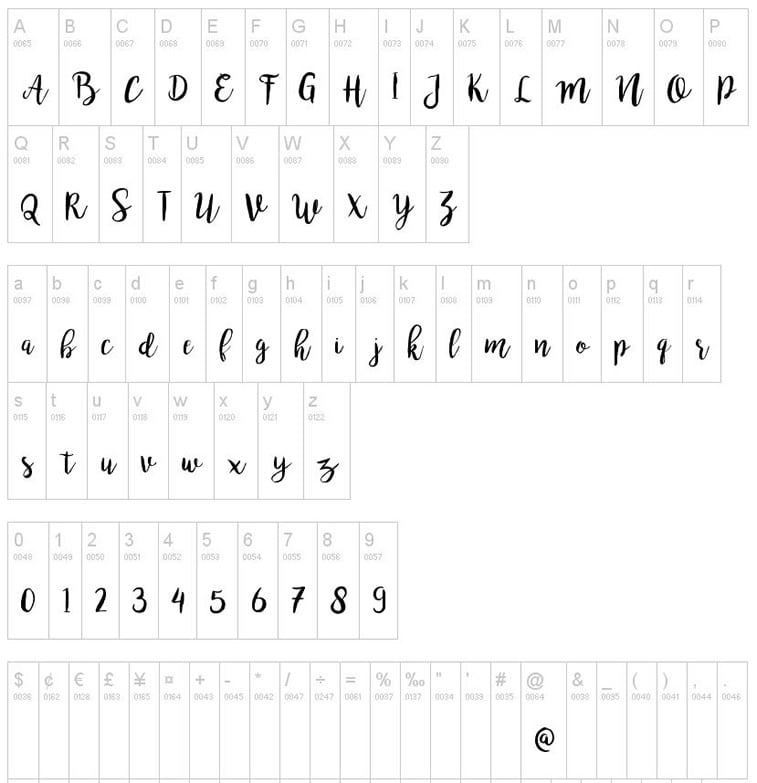 With us, it worked best with headlines and
---
Another beautifully designed script font that deserves a mention and a recommendation is the Chocolate Heart, as it works best with less formal event invitations, logo design, badges, stickers and stationery.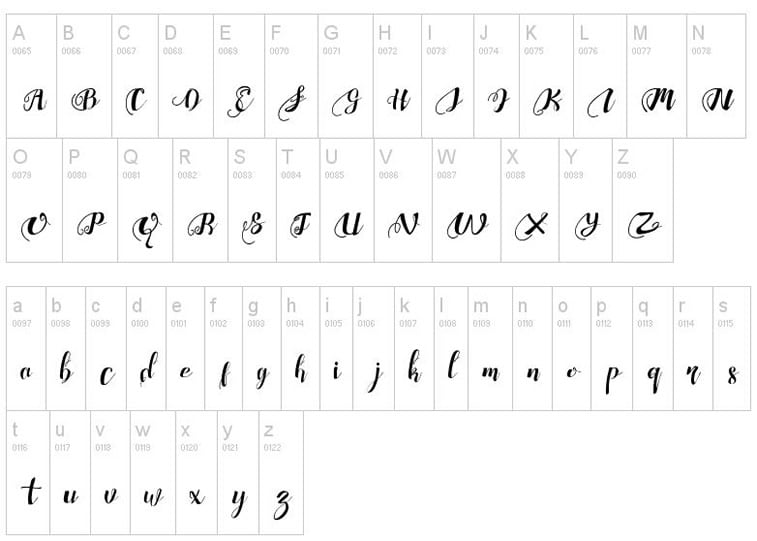 However, its free use is limited to personal projects only.
---
The last but not least is a slightly unusual font, Mi Teiyng Script. It was revealed last year and up to today downloaded only more than 3000 times, which indicates not many users found it inspiring enough.
Still, we appreciate its vintage appeal, as it is an old script font whose regular version was developed in single weight. When printed in large sizes, it reveals the typical ink texture, so we recommend it for old books reprints or projects that want to pay omage to the traditional handwriting.
And now back to you! Have you used any of these fonts so far and what projects you found them most useful for? Share with us!
Interested in free fonts download? Visit similar articles: