Stylish designs and all kinds of graphic projects demand a special touch. This can be achieved only with handwritten or script fonts. Luckily for us, many fonts today can be found on the Internet and downloaded for free.
We have gathered here a small collection of eight free handwritten fonts for your projects in 2017. Have you used them already?
---
1. Euphoria
Our fist choice is a contemporary calligraphic font called Euphoria which you can use for formal projects and elegant wedding invitations for example. It contains 217 glyphs and you can download it for free from Font Squirrel.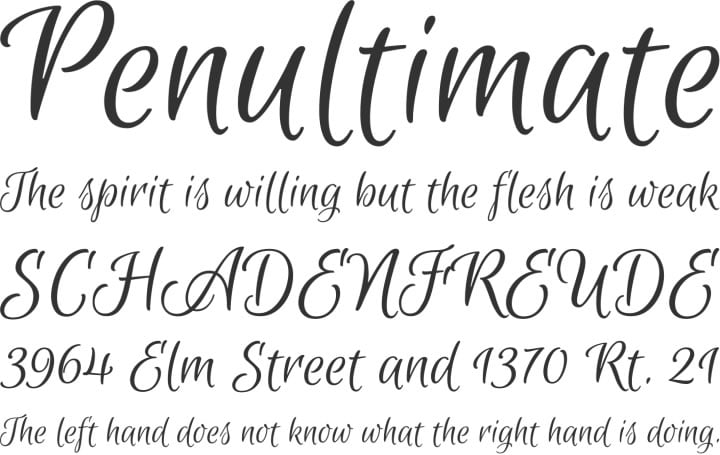 ---
2. Katona
Katona is a handwritten font created by Tamara Vukić in three versions. What is special about this font is that it has both Latin and Cyrillic letters, including special characters and symbols. You can download Katona I, II and III fonts from Graphic Pear and use them for your personal and commercial projects for free.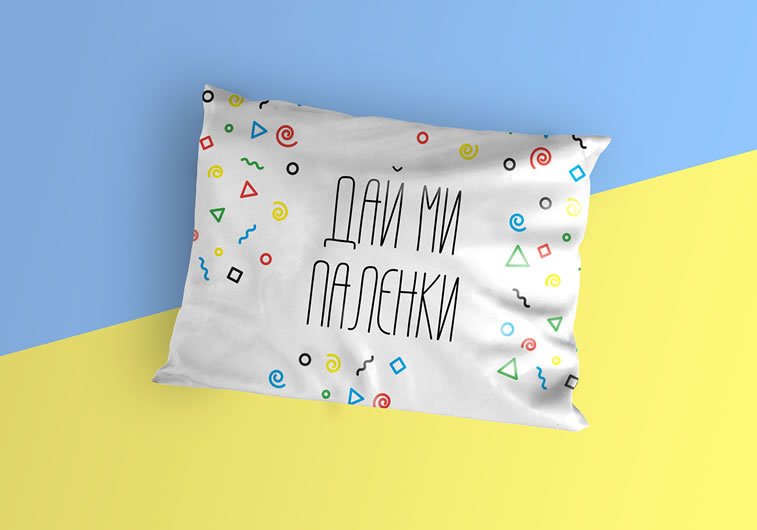 ---
3. Carolyna Words
Carolyna Words is a playful handwritten font which can be used for girly projects which highlight elegance. Very legible, this fot contains 62 characters and can be downloaded from Font Space.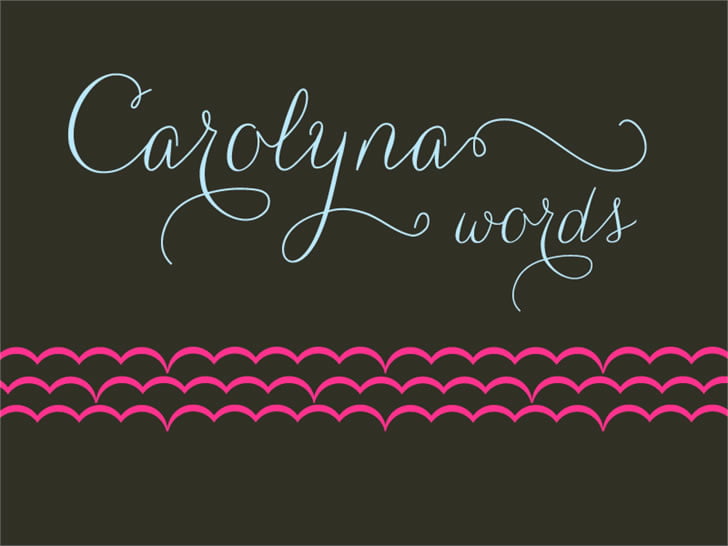 ---
4. Hainzo
If you need a thin stroke font, with only lowercase letters (only letters), for adding special effect to your design (such as adding a signature or creating a unique logo), Hainzo is the right choice for you. Download hainzo for free after you have registered on the Graphic Pear website.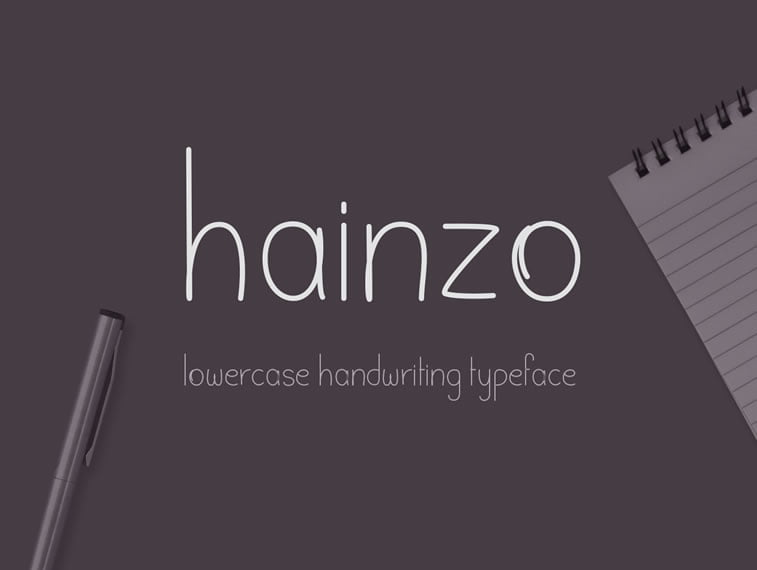 ---
5. Weem
Weem is a free handwritten font designed by Gatis Vilaks and Evita Vilaka from Latvia. Weem is a very legible and nice font with lots of additional characters (accent marks, umlauts, hačeks etc.) that will give your project a sketchy look. Download it for free from Web Designer Depot.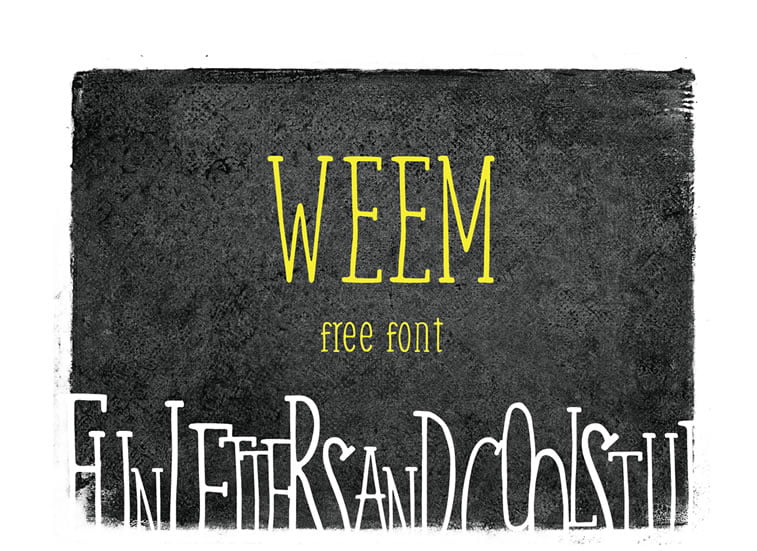 ---
6. Mr. Accordion
Mr. Accordion is "a typeface with soul" designed by Atila Oliveira and is protected by Creative Commons License. However, you can download it if you tweet about it on Pay With a Post. Created to mark the 24th birthday of Oliveira's friend Lee Taylor, Mr. Accordion contains the latter's handwriting and some special features and glyphs which simulate real writing.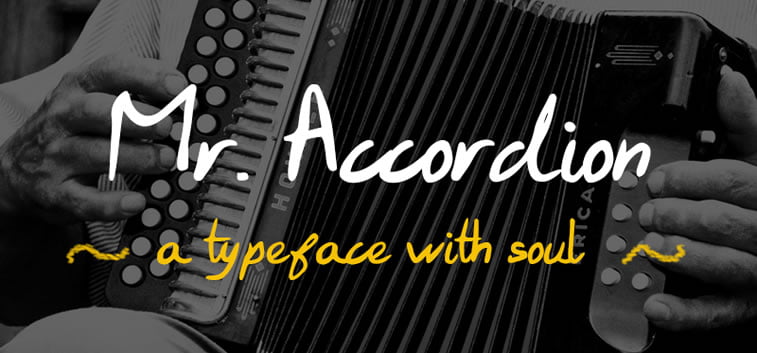 ---
7. Nomah
Nomah is a free sans-serif script font designed by Nicolas Frederickson. Due to its appearance, you can use it either for logo design or T-shirt design, packaging, etc. It comes in four weights: light, medium, semi-bold, and bold. Download it from the Depot for free!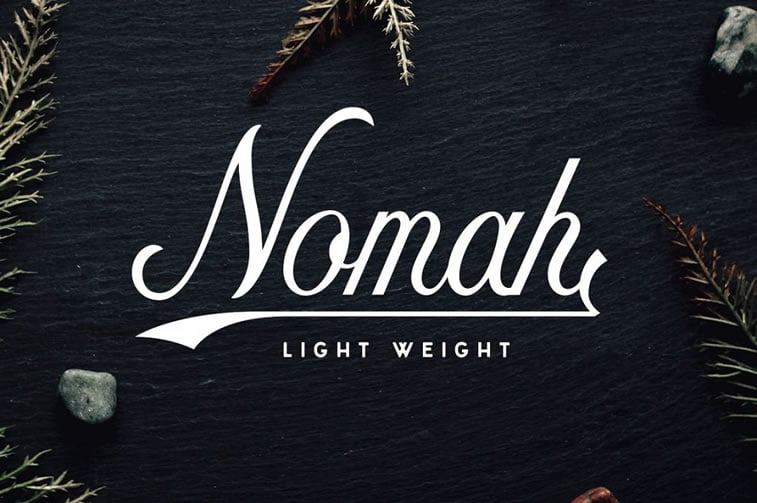 ---
8. Sloppy Hand
If your project's target group are kids, then Sloppy Hand is the perfect font for this purpose. Just kidding – it can be used for all kinds of projects, such as presentations, logos, headlines, etc. Download it for free from Design A Lot, and use it for commercial and private projects.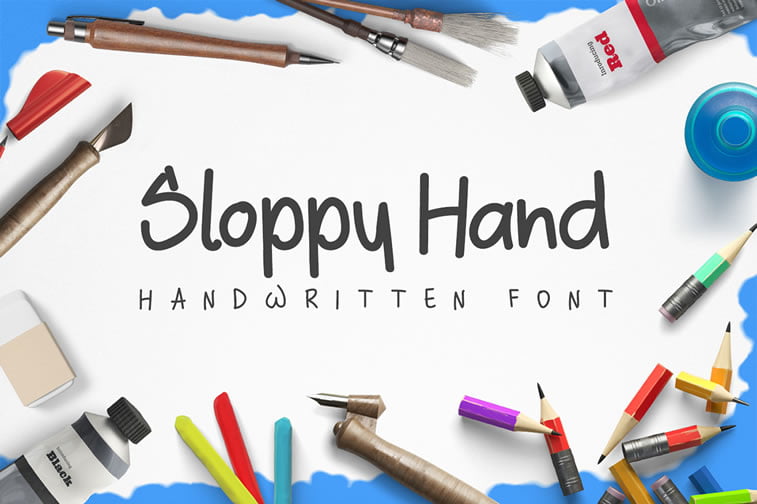 ---
Want to learn more about typography? Now you can, right here: