Ako već neko vreme poslujete u digitalnom svetu, verovatno znate koliko je brendiranje važno za uspešnu kompaniju. Brend nije samo online aspekt, već je ono bitan faktor i izvan interneta.
Brendiranje unosi život u Vašu kompaniju, vebsajt, proizvode i usluge, i stvara im identitet. Taj "život" je ono u šta se ljudi zaljubljuju, sa čim kreiraju vezu i, na kraju, čega postanu zagovornici.
Kreiranje identiteta jednog brenda iz temelja nije jednostavan posao. To je proces koji može potrajati i do nekoliko nedelja planiranja i istraživanja, ali na kraju, sve je to vredno onda kada vidite ljude kako kreiraju jedinstvenu vezu sa Vašom kompanijom i proizvodima.
A da ne spominjemo, ako za svoj brand imate kohezivnu knjigu za grafičke standarde (Graphic Standards Manual – GSM), Vaš veb dizajner će vam biti veoma zahvalan.
Zašto je Vašem biznisu potrebna knjiga grafičkih standarda?
Čak i manji biznisi imaju i po nekoliko ljudi koji se bave marketinškom promocijom. Recimo, zaposlili ste novog menadžera društvenih mreža i on/a ima poteškoća u razumevanju Vaše kompanije i postavlja sadržaj koji se baš i ne slaže sa Vašim brendom.
Kako biste pomogli novim zaposlenima da bolje shvate način na koji Vaš brend posluje, knjiga grafičkih standarda može biti pravi spasilac.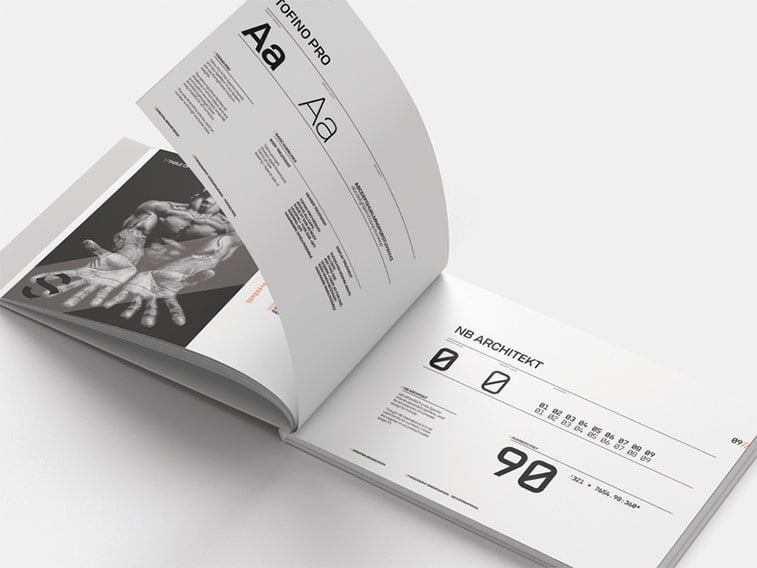 Jedini problem je u tome što kreiranje ove knjige može oduzeti dosta vremena.
Niko ne razume Vaš brend bolje od Vas, tako da ima smisla da kreirate projekat koji procenjuje Vaše poslovanje i brend s kritičkim pristupom kako biste stvorili dokument koji ima sve informacije potrebne Vašim zaposlenima da privuku mušterije i pravilno predstave Vaše proizvode.
S druge strane, ne morate to da radite sami. Uvek možete da angažujete dizajnersku agenciju koja Vam može pomoći da kreirate sopstvene standarde.
Prednosti knjige grafičkih standarda
Pitate se kako knjiga grafičkih standarda može pomoći Vašem poslovanju? Pa, hajde da uplovimo u fantastične razloge zašto je knjiga grafičkih standarda obavezna za Vašu kompaniju.
Uvek pri ruci
Kreiranje kohezivnog dokumenta sa svim informacijama vezanim za Vaš brend definitivno će biti od pomoći, ne samo zaposlenima i poslovnim partnerima (kao na primer u procesu redizajniranja vebsajta), već i Vama.
Uzimajući u obzir sve nabrojano, lakše ćete proceniti svaki pojedinačni deo strategije Vašeg brenda i identiteta Vaše kompanije, kako one materijalne tako i nematerijalne aspekte.
Opsežan popis različitih logotipa, linkova, aplikacija, online i offline marketinškog materijala, poslovnih obrazaca, prezentacija, fotografija kompanije, sertifikata, nagrada i svega ostalog vezanog za kompaniju na jednom mestu može Vam pomoći da brže pronađete sve što Vam je potrebno.
Pomoć novim zaposlenima
Kao što smo već spomenuli, na primeru novozaposlenog menadžera društvenih medija, knjiga grafičkih standarda može uveliko pomoći novim zaposlenima u upoznavanju s Vašim brendom i firmom.
Dobra knjiga grafičkih standarda mora imati kohezivan i lako razumljiv listing nematerijalne imovine kompanije koji će pomoći Vašim novim partnerima i radnicima da razumeju misiju i viziju Vašeg brenda.
U dobro zaokruženoj knjizi grafičkih standarda, Vaši novi zaposleni pronaći će vredne informacije poput:
Kratke poruke o Vašoj kompaniji i putu brendiranja. Motivacije za pokretanje posla, krajnje ciljeve koje želite postići i vrednost koju želite ponuditi svojim kupcima
Podatke o kulturi i vrednostima kompanije, budućim planovima itd.
Osnovne podatke o osnivanju firme, moto firme, podatke o nazivu kompanije, tonu brenda (način na koji se obraćate kupcima – da li je to formalno, neformalno, razigrano, profesionalno?)
Preferirane sheme boja za Vaš brend i logo
Više informacija o kupcima i konkurenciji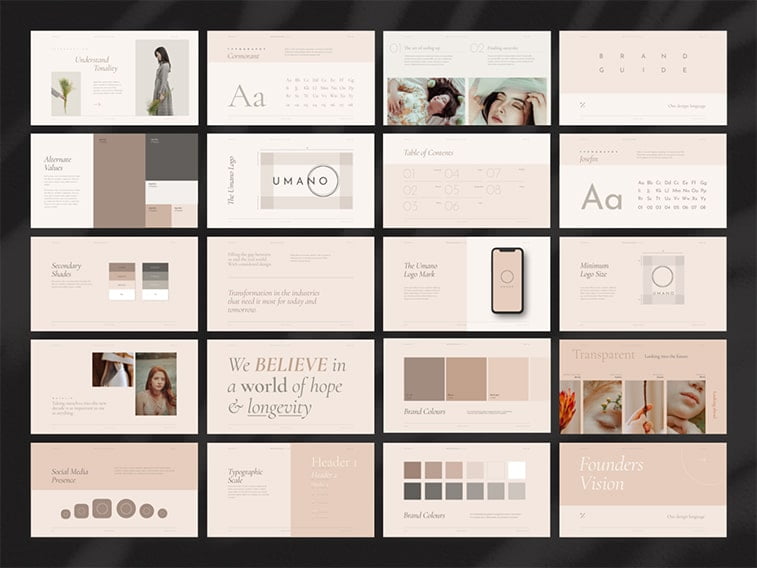 Bolje upoznajte svoje kupce i konkurenciju
Kao što smo već spomenuli u prethodnom delu, novi zaposleni imaće priliku da bolje razumeju potrebe Vaših kupaca ukoliko osmislite sveobuhvatnu knjigu grafičkih standarda, a da ne spominjemo i Vašu konkurenciju.
Odlična knjiga standarda trebalo bi da sadrži detaljan opis karakteristika ciljanog tržišta Vašeg brenda, procenat ženskih i muških korisnika, demografiju prihoda, starosne dobi, itd.
Isto tako, trebalo bi da sadrži i druge vredne informacije poput potreba klijenata i uloge Vašeg proizvoda i usluga u ispunjavanju tih potreba i vrednosti koju pružate dok to radite.
S druge strane, to bi takođe trebalo Vašim novim saradnicima da pruži bolju predstavu o Vašim konkurentima. Obavezno navedite kako se Vaši proizvodi i usluge razlikuju od onih koje nude slične kompanije u industriji. Dodajte linkove i primere kako bi Vaši zaposleni tačno znali o čemu govorite.
Davanjem ovih informacija, novi zaposleni imaće lakši posao, posebno ako se očekuje da će im pomoći u pokretanju prodaje ili povećanju svesti o brendu. Znajući kome se plasirati na tržište i kako izdvojiti Vaš brend i proizvode od ostalih, oni će znati kako da pronađu nove kupce i uveriti da je Vaš brend najbolji izbor.
Doslednost
Ljudi se ne zaljubljuju u Vaš proizvod, već u Vaš brend. Da bi se to dogodilo, on mora biti inteligentan i uglađen, a pre svega dosledan.
Knjiga grafičkih standarda pomaže da Vaš brend ostane dosledan. Razmislite samo, Snickers ima isti ukus u svakom mesecu u godini – isto pravilo treba primeniti i na Vaš brend.
Vaš logotip treba biti isti online i offline. Iskustvo Vaših kupaca ne bi trebalo da se razlikuje bez obzira na to da li kupuju putem interneta ili su odlučili da posete Vašu fizičku radnju. Vaša vizija i misija takođe bi uvek trebalo da budu isti.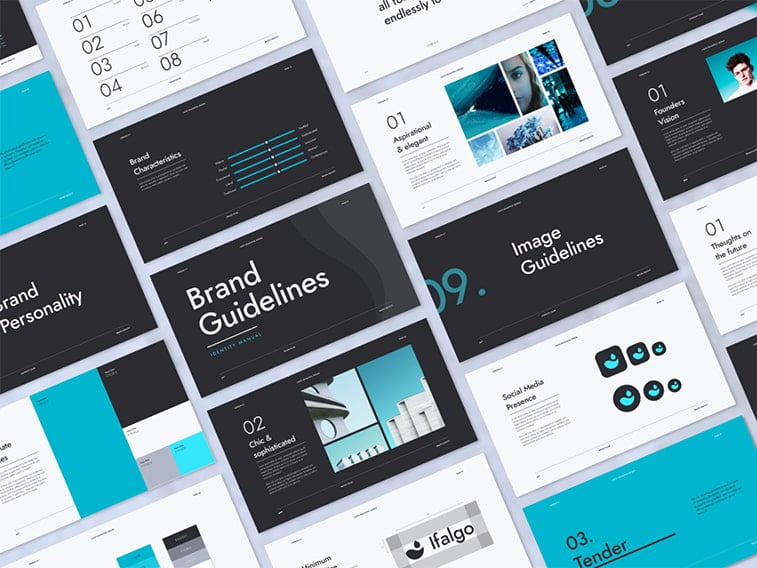 Doslednost gradi poverenje i jača veze između brenda i kupca. Sjajna knjiga grafičkih standard učvrstiće Vaš kredibilitet među ciljnom publikom.
Dugovečnost
Doslednost i dugovečnost trebaju ići ruku pod ruku. Stoga, trebalo biste nastojati da izbegavate obezvređivanje Vašeg brend neverodostojnim reklamiranjem. Želite stvoriti identitet koji će trajati. Stoga, svaki put kada rastegnete svoj logo ili ga koristite s pogrešnom tipografijom, bojom ili ga promenite bilo koji nepovoljan način, gubite doslednost i dugovečnost.
Knjiga grafičkih standarda Vam može pomoći da se pridržavate vrednosti svog brenda i grafičkih smernica koje s vremenom mogu pomoći u izgradnji pouzdanog brenda.
Ne samo za zaposlene
Manja preduzeća obično nemaju resurse za sopstveni tim za marketing/veb dizajn/SEO, tako da su velike šanse da će doći do saradnje s drugim agencijama i firmama.
Kao što već znate, digitalni marketing i veb dizajn usko su povezani s brendiranjem, a izvrsna knjiga standarda daće Vašim partnerima sve potrebne informacije kako bi pravilno predstavili Vašu firmu.
Menadžeri društvenih medija imaće bolje razumevanje u vezi s načinom plasmana ciljanoj publici. Grafički dizajneri znaće kakav vizuelni identitet i slike zahteva Vaš brend, a veb dizajneri će znati kakva veb stranica je potrebna Vašem brendu.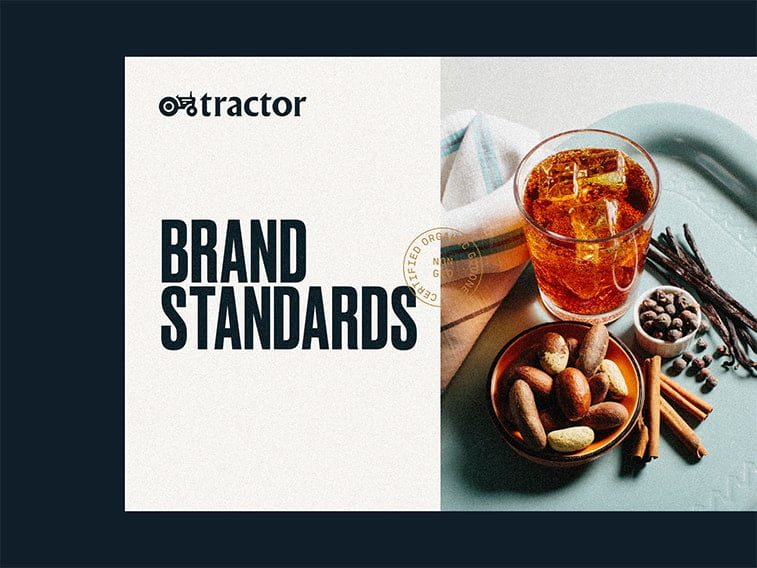 Ako radite s tim ljudima, dugoročno gledano, knjiga standarda neće samo učiniti Vašu saradnju plodonosnijom i lakšom, već su šanse i da će Vam ovi stručnjaci pomoći da usavršite i poboljšate strategiju brendiranja kako vreme prolazi, zahvaljujući povratnim informacijama koje dobijaju i uvidima u koje imaju pristup.
Znanje
Mnogo smo razgovarali o vrednosti informacija koje dajete u svojoj knjizi standarda, ali važnost je zaista neverovatna.
Brendovi su danas emocije, ideje i načini na koji kompanije komuniciraju s ostatkom sveta.
Knjiga grafičkih standarda je neprocenjivo sredstvo za usklađivanje Vaše celokupne poslovne poruke na svim platformama. To Vam pomaže da stvorite kohezivan vizuelni identitet, a može pomoći da utvrdite svoje ime u industriji.
S druge strane, može poslužiti i kao pomoć ako osetite da je Vaš brand spreman za neko poboljšanje.
Uvek bi trebalo da znate da knjiga standarda nije zapisana u kamenu i da je možete menjati ​​kada je to potrebno.
Samo nemojte raditi često. Obavezno poduprite svaku promenu istraživanjem, uvidima i podacima. Ne želite promeniti nešto što je već u redu.
Takođe, nemojte nametati stalne promene. Budite strpljivi i dajte malo vremena da Vaš brend počne cvetati. Kupcima je potrebno vreme da se prilagode promenama i stalne izmene brenda mogu ih odvratiti od zaključenja posla. Da ne spominjemo, teško će se i Vaši partneri i zaposleni stalno prilagođavati promenama.
Štedi vreme
Kad postavite smernice brenda, nema nagađanja o tipografiji, veličini fonta, tonu brenda i slično. Eliminisanje ovakvih rasprava može ubrzati procese u kompaniji i zaposlenima dati više prostora da se fokusiraju na važnije stvari.
Pre nego što počnete
Čitajući ovaj članak možda ćete pomisliti da je stvaranje kohezivne knjige standarda u osnovi projekat koji bi oduzeo samo nekoliko minuta dnevno u trajanju od nedelju dana. Istina je pak da mnogo vremena prolazi u stvaranju kohezivne strategije brendiranja i smernica koje će je nadopuniti.
Ovde smo nabrojali samo vrh ledenog briega. Nismo se dotakli stvaranja i postavljanja logotipa, važnosti korištenja ispravne tipografije i naučnih podataka koji se odnose na sheme boja i njihovu važnost u marketingu i brendiranju.
Uz sve to, ako niste dovoljno upućeni u umetnost stvaranja knjige grafičkih standarda, možda bi bilo najbolje konsultovati se sa profesionalnom agencijom koja već ima iskustva u ovoj oblasti.
Tim stručnjaka za brendiranje može Vam pomoći u pronalaženju kohezivne knjige standarda, a da i ne spominjemo, oni Vam mogu istovremeno pomoći da poboljšate svoje napore u vezi s brendiranjem.
---
Zaključak
Kao što vidite, u dobru knjigu grafičkih standarda ulazi mnogo različitih stvari, a svaka linija u njoj trebala bi raditi na poboljšanju Vašeg brenda ili barem na održavanju njegove doslednosti i dugovečnosti.
To bi takođe trebalo poslužiti kao smernica za nove i stare zaposlene, te biti dragocen resurs za Vaše partnere u marketingu, veb dizajnu i drugim oblastima koja su takođe usmerena prema većoj prodaji i podizanju svesti o kompaniji.
Stoga, Vaša knjiga standarda trebalo bi biti čvrst temelj Vašeg brendiranja. Tu i tamo su promene dopuštene, čak i poželjne, ali stalne promene mogu potencijalno naštetiti poslovanju i prodaji. Ljudi, i kupci i zaposlenici, vole raditi sa brendom kojem mogu verovati. Stalne modifikacije mogu zbuniti radnike koji bi zauzvrat mogli drugačije plasirati Vaše proizvode u odnosu na ono na šta su kupci navikli. Ako ovo nije planirani potez, već rezultat pogrešnog tumačenja smernica, onda svi gube.
Dakle, ako ste tek u početnim fazama stvaranja knjige grafičkih standarda, imajte na umu da treba vremena i da to nije lak posao.
S druge strane, to je vredan poduhvat, jer će Vam definitivno pomoći da učvrstite svoj brend i da pronađete svoje mesto u industriji i na tržištu.
---
Nešto više o grafičkom dizajnu: