Pisanje slogana može da bude mukotrpan proces. Nešto tako kratko zapravo iza sebe može da ima mesece i mesece rada. Slogan treba da na pristupačan način prenese javnosti suštinu vaše firme. Vaša misija, vizija, identitet, filozofija poslovanja, ciljevi, sve to treba da stane u jednu rečenicu. Ta rečenica zaista ima težak zadatak.
Mnogo razmišljanja je iza svakog slogana i ukoliko ne sanjate idealno rešenje ili ukoliko vam inspiracija samo jedan dan ne padne s neba, moraćete da se pomučite oko ovog dela posla. Ako gledate širu sliku, može vam delovati da slogan ne igra neku veliku ulogu, ali tu biste pogrešili.
Zato smo odlučili da sa vama podelimo nekoliko saveta kako da vaš slogan bude poseban.
Neka bude jednostavan
Što je nešto kraće, to se lakše pamti. Ali, takođe, nešto što je kraće ne znači da je i bolje. Ne želite da vam slogani budu "evrovizijski", tako da samo lepo zvuče, ali da ne kažete ništa konkretno.
Naići ćete sigurno na neka pravila koja kažu da slogan treba da ima manje od određenog broja reči. Nije bitno da li ste ostvarili neki izmišljeni limit reči, već da li ste preneli pravu poruku. To je ono što će vam na kraju dana doneti prepoznavanje, a zatim i poverenje potrošača.
Primer vrlo kratkog i jasnog slogana koji je postao deo i svakodnevnog govora je "Nije svejedno" kompanije Nektar. Ideja iza ovog slogana jeste da kupovinom Nektarovih sokova jasno svima stavljate do znanja da je važan kvalitet soka i da "nije svejedno" koji će sok popiti.

Jedan primer malo dužeg slogana, ali koji na inteligentan način prenosi suštinu poslovanja ove kompanije, jeste slogan MasterCard-a: "Neke stvari se ne mogu kupiti novcem. Za sve ostalo tu je MasterCard." Sam pristup je vrlo samosvestan. Jasno je da se ne može baš sve kupiti novcem i tu se kompanija apsolutno slaže. Ali za sve one prilike kada je novac neophodan učesnik, tad je MasterCard tu za vas.
Definišite jedinstvenu prodajnu tačku
Sledi malo marketinške terminologije, ali bitno je da definišete ono što vas čini posebnim na tržištu. Upravo ono što vas čini drugačijim od konkurencije obavezno treba da istaknete u prvi plan. To vas istovremeno čini i boljim od ostalih i po toj prednosti treba da vas prepoznaju vaši potencijalni kupci.
Na primer, otvorili ste restoran srpske kuhinje. Takvih restorana ima bezbroj, složićete se. Ali šta vas čini jedinstvenim? Služite autentičnu srpsku hranu? Imate poseban dizajn enterijera? Muzičari nastupaju kod vas? Nudite ketering? Kada utvrdite šta je to što vas izdvaja, uklopite to u vaš slogan.
Dobar primer je slogan kompanije Volkswagen koji na engleskom jeziku glasi "Think small". Uzeli su glavnu karakteristiku njihovog najpopularnijeg modela, Bube (Beetle), i smestili je u slogan na simpatičan način.
Igrajte se rečima
Menjajte red rečima, pokušajte sa sinonimima, varirajte slogan sve dok vam ne bude zvučao dobro. Probajte metafore i druge stilske figure.
Srpski jezik obiluje izrekama i poslovicama, te bi bila prava šteta ne upotrebiti bogatstvo našeg jezika. Doduše oprezno; ukoliko vaša firma ima u planu poslovanje sa inostranstvom, u tom slučaju je bolje da se zadržite na univerzalnim porukama koje će svi bez teškoće razumeti.
Nemojte se plašiti i rime ukoliko se to uklapa uz identitet vašeg brenda. Rima se svakako lakše pamti. Samo se trudite da ima smisla i da ne bude već viđeno.
"Gazda bio, gazda ost'o" slogan stočne hrane Sto Posto, osim što izmamljuje osmehe, takođe je i slogan u rimi. Ovo je i primer slogana koji je neprevodiv na druge jezike jer bi izgubio svoju specifičnost koju ima na srpskom tržištu.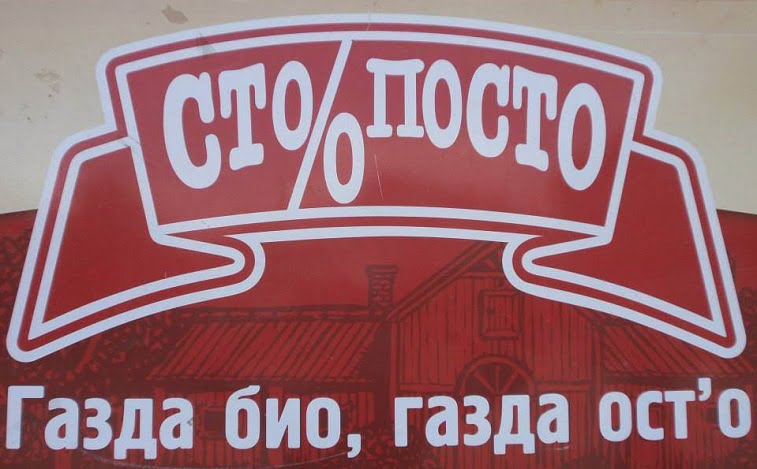 Što se tiče igre rečima, LG je to rešio na drugi način. Njihov slogan "Life's Good" jeste opšte mesto, ali trik je u tome što su igrali na kartu slova LG kao izmišljenog akronima.
Unesite humor
Mala doza humora nije na odmet. Time ćete nasmejati potencijalne potrošače koji će verovatno vaš slogan podeliti sa svojom porodicom i prijateljima. Na taj način proširiće se reč o vama.
Ipak, gledajte da se zadržite u granicama dobrog ukusa, kao i da obratite pažnju na to ko vam je najbrojnija publika.
Kompanija Maybelline se fokusirala na kvalitet svoje šminke i kozmetike i predstavila tu karakteristiku svojih proizvoda na pristupačan i duhovit način. "Možda je rođena s tim, a možda je to Maybelline" jeste slogan koji su verovatno svi čuli i ponovili u nekoj prilici.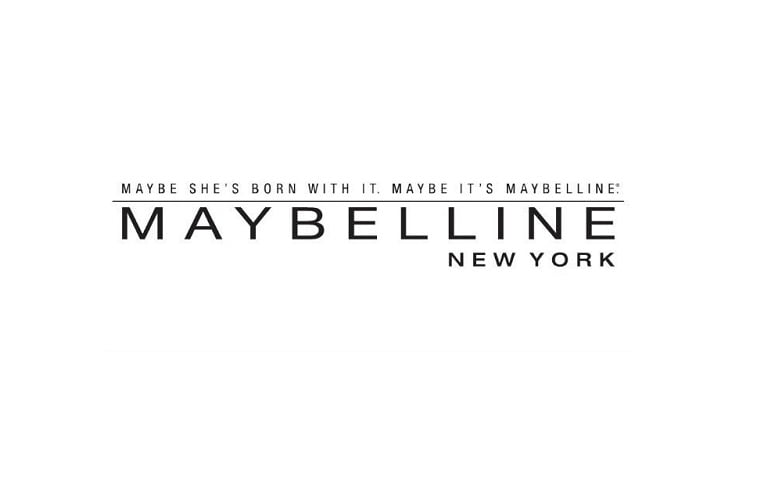 Tražite inspiraciju kod drugih
Ali nemojte ih oponašati. Naravno, ne želite da vas optuže za plagiranje, ali sa druge strane ono što oslikava jednu kompaniju ne može oslikavati i vašu. Nađite svoju jedinstvenost i držite je se.
U nekim slučajevima je bolje da budete sami sa praznim papirom i olovkom nego da listate bezbroj već postojećih slogana. To može da vas obeshrabri ili da dovede do toga da nesvesno isplagirate nečiji tuđi rad.
---
Zaključak
Eh, ti slogani. Nije to nimalo lak zadatak. Ipak, nadamo se da smo vam barem malo olakšali i naveli vas na pravi put. Takođe, nemojte nikako da zaboravite da koristite svoj slogan kad ga jednom budete definisali. Istaknite ga pored svog logoa na web sajtu, društvenim mrežama, vizit kartama, pakovanjima, pa čak i na samom proizvodu ukoliko je to izvodljivo. Jer, vaš slogan – to ste vi.
---
Koji slogan vam je posebno ostao u sećanju? Pišite nam u komentarima ili na našoj Facebook stranici.
---
Dobar slogan ide uz dobar logo, pa pogledajte i sledeće članke: