Nije lako napraviti kvalitetan vebsajt. Svako ko misli da jeste, greši. Istina je da postoje platforme koje omogućavaju da se sajt napravi jednostavnim dodavanjem tekstualnog i vizuelnog sadržaja u već postojeće teme i u tom slučaju će sajt možda izgledati lepo, ali pitanje je koliko će biti uspešan i da li će služiti svojoj svrsi.
Proces izrade sajta, dakle, ne podrazumeva samo estetski deo, već i funkcionalni. Vizuelni prikaz jeste izuzetno važan, ali pitanja kvaliteta korisničkog iskustva (eng. user experience, UX) i upotrebljivosti korisničkog interfejsa (eng. user interface, UI) ne pokreću se bez razloga. Zapravo, istraživanje o ponašanju, navikama i očekivanjima korisnika, koje prethodi veb dizajnu, od najvećeg je značaja za kreiranje funkcionalnog, brzog i upotrebljivog vebsajta.
U izradu sajta su, naravno, uključeni i veb dizajneri i programeri. Kao majstori svog zanata, oni znaju šta rade i zbog čega, znaju koliko je svaki korak važan jer doprinosi krajnjem rezultatu i odlučno se hvataju u koštac sa problemima koji se svakodnevno pojavljuju, ponalazeći pametna rešenja.
Veb dizajn i programiranje uče se u školama i na fakultetima, a odnedavno i putem brojnih onlajn kurseva koje neretko vode i profesori sa prestižnih svetskih univerziteta. Stoga je i sve veći broj onih koji su samouki u oblasti veb dizajna i koji svoja znanja stiču gledajući video tutorijale, slušajući onlajn predavanja ili čitajući digitalne knjige.
A, šta je sa štampanim knjigama? Da li ih neko i dalje piše i da li ih dizajneri i dalje čitaju? S obzirom na to da se u dizajnu tehnologije razvijaju veoma brzo, trendovi se smenjuju iz meseca u mesec i mobilni uređaji već uveliko preuzimaju primat nad stonim računarima, možda knjige nisu baš najtraženiji artikli. Možda i ne izlaze iz štamparija dovoljno često, ali to ne znači da ih treba potpuno zanemariti.
Ne kažemo ni da se knjige nužno odnose samo na udžbenike ili suvoparno štivo koje je teško razumljivo generacijama rođenim i odraslim u digitalnoj eri. Brojni stručnjaci za veb dizajn, pa i onlajn portali i razne organizacije i izdavačke kuće širom sveta posvećeni su redovnom objavljivanju zanimljivih i korisnih knjiga upravo o veb dizajnu.
Pred vama je lista najboljih 10 štampanih izdanja koje bi svaki veb dizajner trebalo da pročita, u zavisnosti od nivoa svog znanja, količine iskustva i oblasti specijalizacije.
Najznačajnije knjige o veb dizajnu
1. Don't Make Me Think
Autor: Stiv Krug (Steve Krug)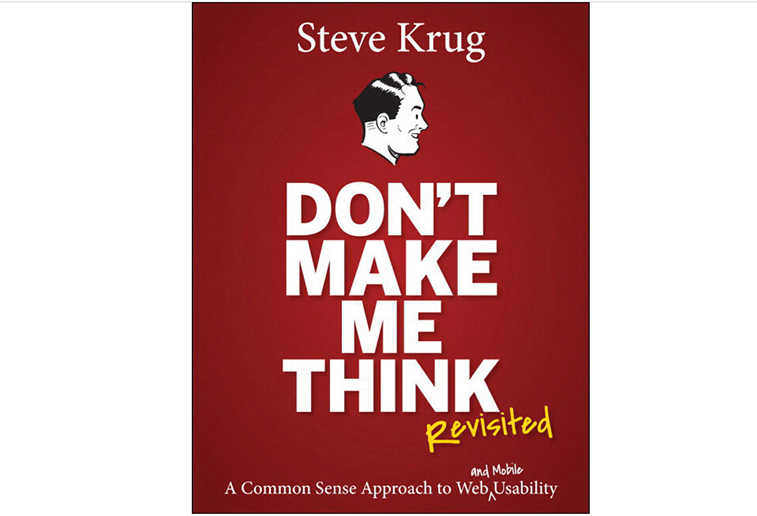 Od kada je prvi put objavljena 2000. godine, knjiga Don't make me think poznatog UX stručnjaka Stiva Kruga postala je vodič stotinama hiljada veb dizajnera i programera za kreiranje kvalitetnih vebsajtova, ali i za razumevanje principa intuitivne navigacije i informacione arhitekture. Na duhovit način, Krug kroz brojne praktične primere upućuje čitaoca na značajne teme iz oblasti UI/UX dizajna. Tako se može saznati da korisnici, kako se navodi u knjizi, ne bi tebalo da potroše ni milisekundu vremena u razmišljanju da li je na sajtu nešto klikabilno ili nije.
U drugom, dopunjenom izdanju, autor donosi još više ilustrovanih primera i preispituje postojeće principe iz druge perspektive, a uz to je dodao i poglavlje o upotrebljvosti mobilnih verzija sajtova. Osim što je veoma edukativna i praktična, ova knjiga je prvenstveno zabavna za čitanje. Postala je svojevrstan klasik među stručnom literaturom za dizajnere, a na Amazonu je već dugo najprodavanija i najtraženija u kategoriji knjiga o korisničkom iskustvu i upotrebljivosti vebsajtova.
2. Mobile Usability
Autori: Džejkob Nilsen (Jakob Nielsen) i Raluka Budiu (Raluca Budiu)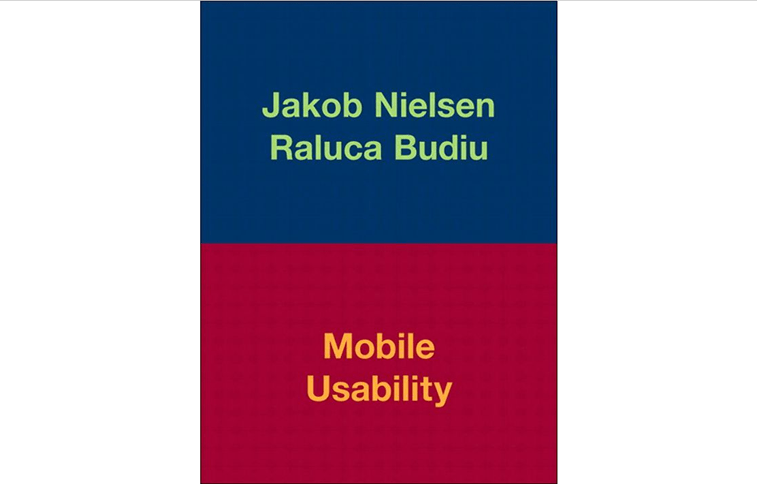 O upotrebljivosti vebsajtova za mobilne uređaje Džejkob Nilsen, jedan od najpoznatijuh svetskih UX stručnjaka i suosnivač grupacije Nielsen Norman Group (NN/g), i Raluka Budiu, direktorka istraživanja u grupaciji NN/g, zajedno su napisali knjigu pod nazivom Mobile usability, čiji je izdavač upravo Nielsen Norman Group.
Kako da kreiramo zadovoljavajuće korisničko iskustvo kada smo ograničeni malim ekranom? Kako da razvijemo strategiju koja će se odnositi na dizajn za mobilne telefone? Šta znači dizajnirati za male ekrane? Kako se piše za mobilne uređaje? Na koji način upoređujemo upotrebljivost sajtova za desktop i za mobilne uređaje? Kako će pametni telefoni izgledati u budućnosti? Sve su to pitanja koja su pokrenuta u ovoj knjizi i na koja autori daju detaljne odgovore, objašnjavajući ih uz pomoć 228 ilustracija.
3. Smashing Book 6: New Frontiers in Web Design
Grupa autora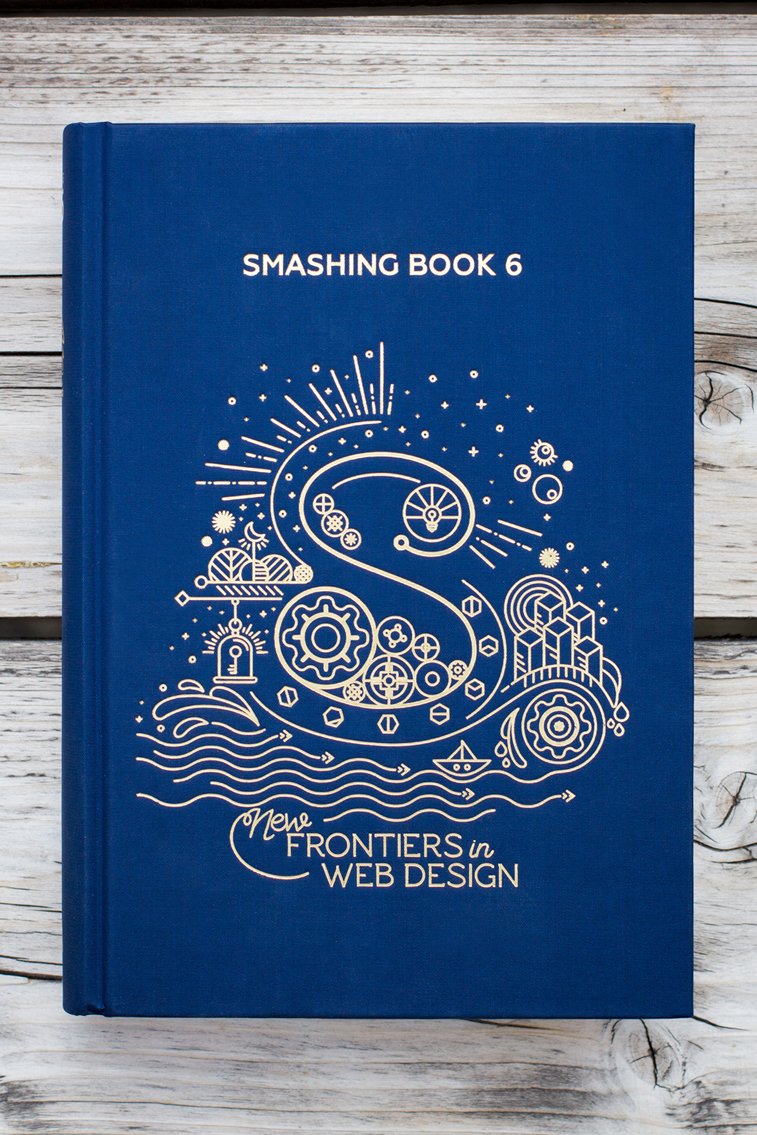 Kao i svaka prethodna knjiga, šesta po redu Smashing Book 6: New frontiers in web design takođe je jedna od najsveobuhvatnijih i najznačajnijh knjiga u izdanju onlajn magazina Smashing magazine. Uz opasku da je krajnje vreme da se pronađe smisao u halabuci oko frontend i UX dizajna, u najnovijoj Smashing knjizi pokrivene su teme poput pristupačnosti različitih aplikacija, CSS Grid rešenja, šablona za performans vebsajta, konverzacijskog interfejsa i mnogih drugih.
Neka od poglavlja iz knjige su Kreiranje dizajnerskih sistema koji će biti funkcionalni u stvarnom svetu, Pristupačnost u doba jednostraničnih aplikacija, O dizajniranju konverzacija, UX dizajn virtulenih asistenata i Kreiranje za AR/VR/XR. Možete i da zavirite unutar knjige i pročitate jedno od poglavlja u PDF formatu. Reč je o poglavlju pod nazivom Povratak osobenosti na veb autora Vitalija Fridmana (Vitaly Friedman), glavnog urednika i jednog od osnivača Smashing magazina.
4. Design is a Job
Autor: Majk Montejro (Mike Monteiro)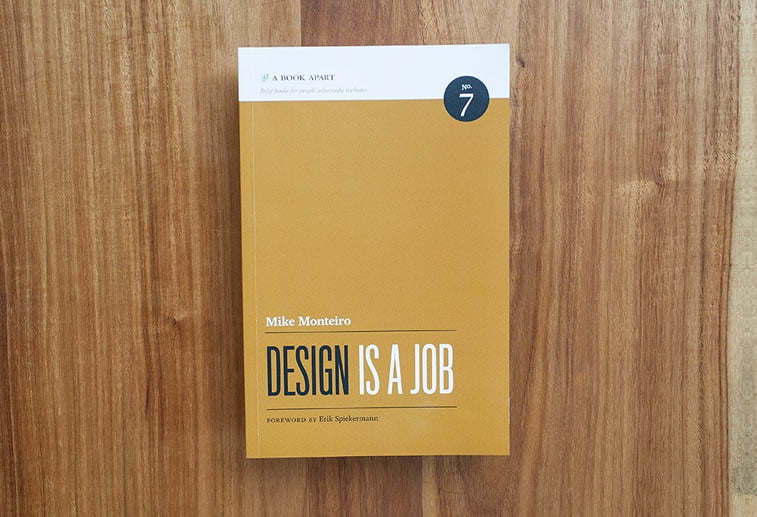 Majk Montejro je svetski poznati dizajner i jedan od zagovornika činjenice da je dizajn prvenstveno zanimanje, te da je korisno znati i na koji način pristupiti poslu i kako predstaviti svoj rad klijentima. O tome je pre izvesnog vremena govorio na konferenciji Interakcije u San Francisku, a napisao je i knjigu Design is a job, izdatu od strane A book apart.
Svakome ko želi svoja dizajnerska znanja i veštine da primeni na posao, bilo kao nezavisan dizajner ili u timu dizajnera u jednom studiju, agenciji, insitituciji ili organizaciji, Montejrova knjiga će biti od velikog značaja. Osim saveta za izradu kvalitetnih vizuelnih rešenja, u njoj se nalaze i preporuke sa rad sa klijentima, koje profesionalcima mogu pomoći da izgrade dobru reputaciju u svojoj branši.
5. Microinteractions: Designing with Details
Autor:  Den Sefr (Dan Saffer)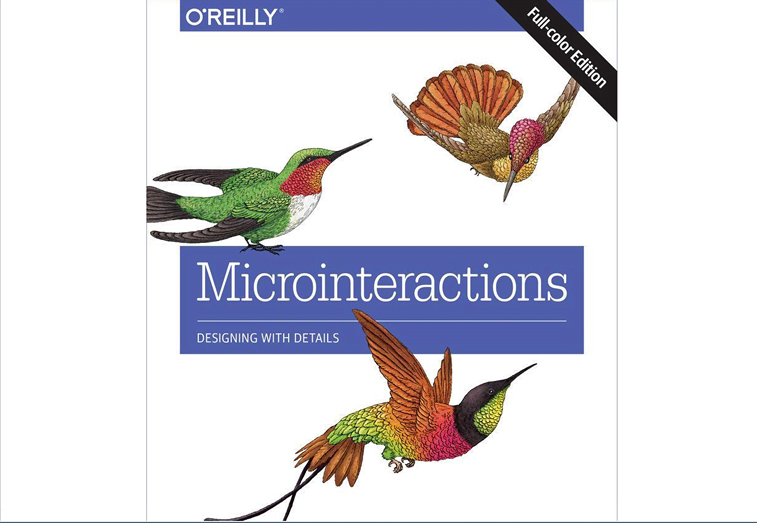 Detalji mogu da naprave veliku razliku u načinu na koji korisnici doživljavaju interakciju na jednom vebsajtu. Sitni pokreti i kratkotrajne akcije koje korinici izvode i na koje dobijaju povratnu reakciju u vidu notifikacije, izvršene aktivnosti, zvuka ili vizuelnog prikaza odnose se na takozvane mikrointerakcije. O njihovom značaju, upotrebi i mogućnostima koje pružaju pisao je dizajner Den Sefr u svojoj knjizi Microinteractions: Designing with details.
Kroz slikovite primere sa postojećih sajtova, Sefr upoznaje čitaoce sa osnovnim pojmovima u vezi sa mikrointerakcijama, kao što su okidači, pravila, povratne reakcije, modusi i kružni procesi, a zatim ih i uči kako da sve te elemente primene u izradi vebsajtova i aplikacija. Način izvršenja mikrointerakcija može u velikoj meri da utiče na dizajn interfejsa i iskustvo korisnika, te i ne čudi činjenica koja se navodi u knjizi – detalji čine da se vrhunski dizajn razlikuje od uobičajenog.
6. Form Design Patterns
Autor: Adam Silver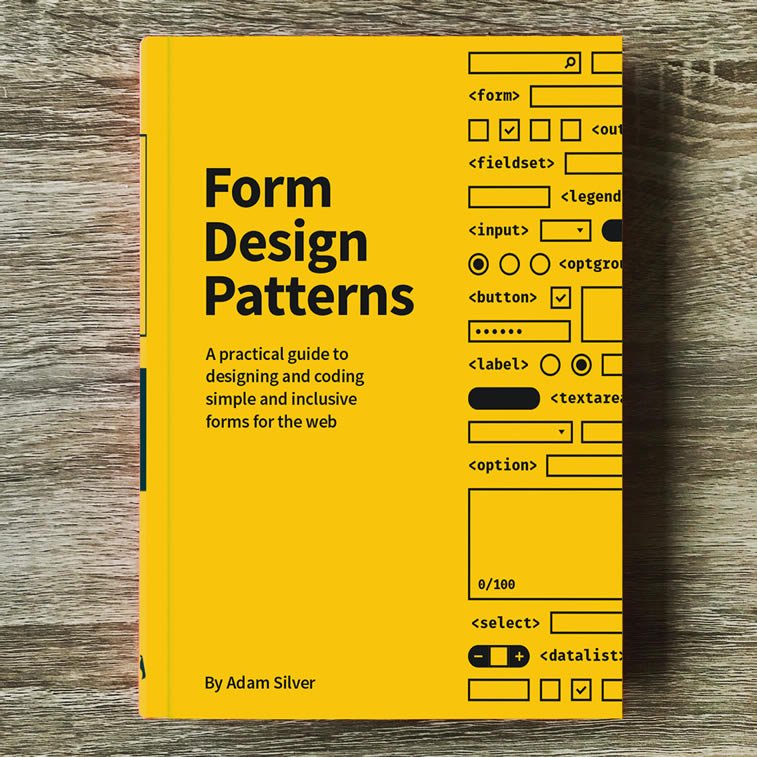 Popunjavanje različitih onlajn obrazaca danas je nešto sa čime se svaki korisnik interneta redovno susreće, što dizajniranje formulara čini jednim od najvažnijih zadataka veb dizajnera. Knjiga pod nazivom Form design patterns autora Adam Silvera, dizajnera interaktivnih elemeneta sa više od 15 godina iskustva u radu sa kompanijama kao što su BBC, Tesco, Financial Times i druge, upućuje upravo na značaj kreiranja funkcionalnih i svrsishodnih obrazaca koji će biti lako pristupačni i razumljivi svakom korisniku.
Obrasci i formulari mogu da služe za unošenje komentara, za onlajn kupovinu, prijavljivanje na imejl listu, deljenje sadržaja sa drugima i još mnogo toga. Sa ciljem da dizajniranje formulara učini jednostavnijim, nastala je ova knjiga u izdanju onlajn magazina Smashing magazine. U njoj se proces dizajna objašnjava korak po korak, donoseći i detaljnu listu potrebnih komponenti, kako bi dizajneri naučili da kreiraju odgovarajuće, intuitivne, transparentne i inovativne veb formulare.
7. HTML and CSS: Design and Build Websites
Autor: Džon Daket (Jon Duckett)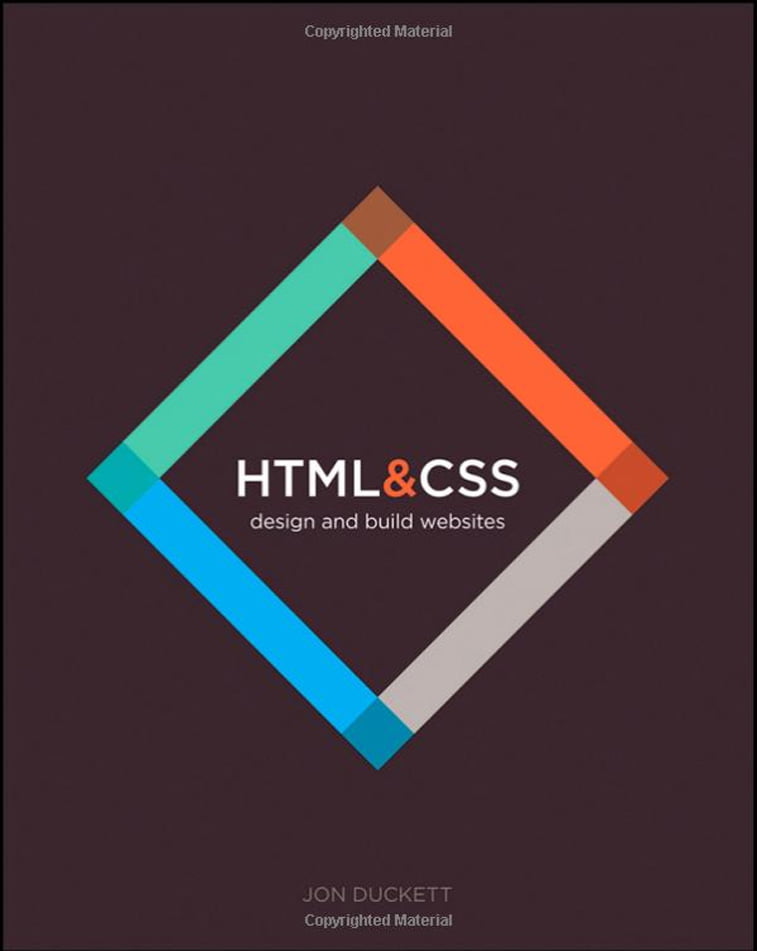 HTML je programski markup jezik, dok je CSS jezik koji služi za stilizaciju, a najčešće se zajedno koriste za izradu vebsajtova. Ako se bavite veb dizajnom, ne znači da istovremeno treba da budete i programer koji besprekorno poznaje rad sa 20 različitih programskih jezika i njihovih okvira, ali poželjno je da znate osnove kodiranja. To se upravo odnosi na poznavanje HTML-a i CSS-a, a knjiga HTML and CSS: Design and Build Websites doneće vam tačno onoliko znanja koliko vam je potrebno da počnete da kreirate jedinstvena rešenja za sajtove. Osim kodiranja, u njoj ćete pronaći i brojne praktične instrukcije o optimizaciji slika za veb, kontroli tipografskih elementa i aspektima značajnim za SEO optimizaciju.
8. Responsive Web Design
Autor: Itan Markote (Ethan Marcotte)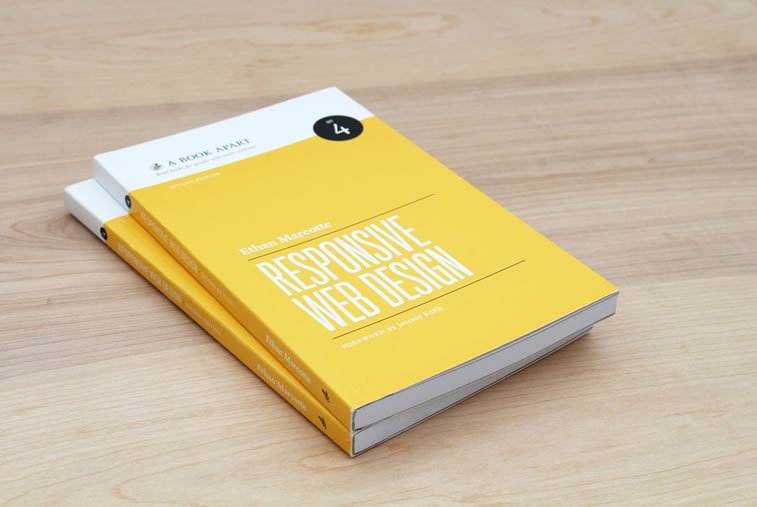 Dizajner iz Bostona Itan Markote ne samo što je osmislio kovanicu responzivni veb dizajn i prvi je upotrebio, već je i napisao knjigu Responsive web design. U njoj objašnjava specifične metode kreiranja vebsajtova koji su automatski prilagodljivi (eng. responsive) svakom uređaju i svakoj veličini ekrana. S obzirom na to da je responzivni veb dizajn u današnje vreme svojevrstan standard u veb dizajnu, ova knjiga će svakome ko se profesionalno bavi izradom sajtova biti od velike koristi.
9. Designing for Emotion
Autor: Aron Volter (Aarron Walter)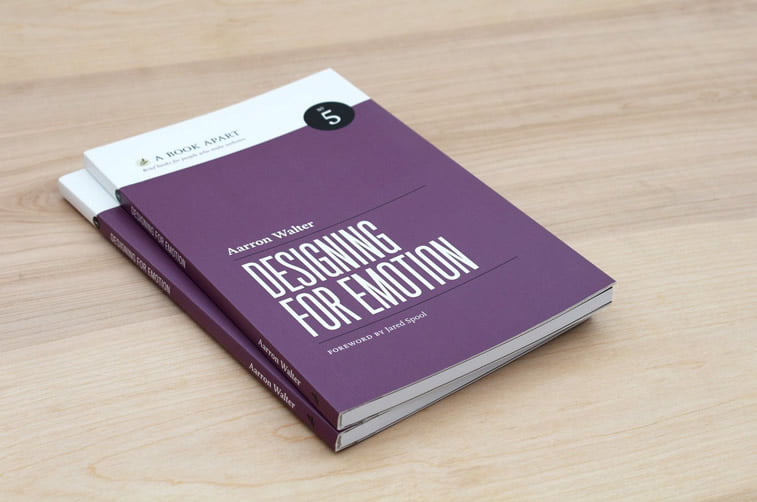 Kada dizajnirate vebsajt uvek imajte na umu da kreirate digitalni proizvod koji budućim korisnicima treba da bude funkcionalan, vizuelno atraktivan i lak za korišćenje. Osim toga, nemojte gubiti iz vida da kao dizajner treba na neki način da budete i psiholog, te da znate kako da različitim elementima privučete pažnju i privolite korisnike da se što duže zadrže na sajtu. Budući da ljudi češće reaguju emotivno nego racionalno, dizajn bi trebalo da utiče i na emocije korisnika i tako doprinese kvalitetnijem korisničkom iskustvu. Knjiga Designing for emotion stoga je jedno od obaveznih štiva za veb dizajnere. Izdata je od strane portala A book apart, a napisao ju je Aron Volter, predavač na brojnim univerzitetima u Evropi i SAD, nekadašnji direktor za dizajn interkacija u kompaniji Mailchimp, a danas potpredsednik za edukaciju o dizajnu u firmi InVision.
10. WordPress: The Missing Manual
Autor: Metju Makdonald (Matthew MacDonald)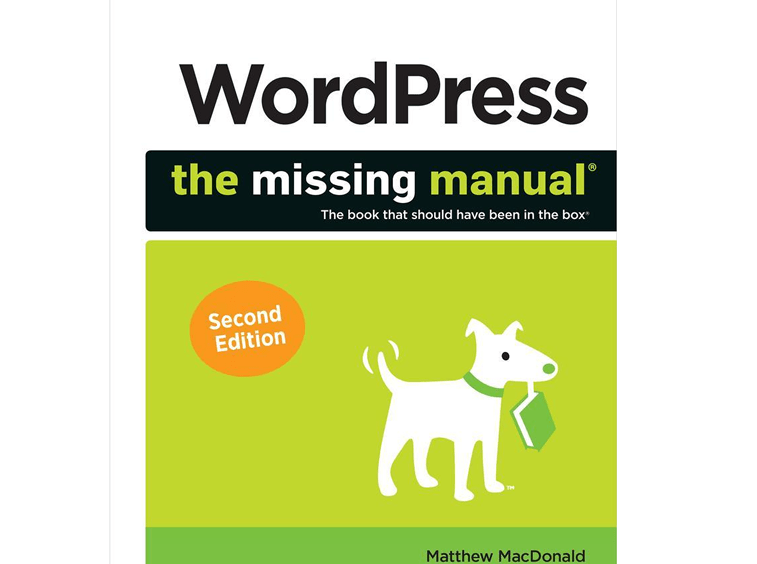 Kao jedan od najpopularnijih sistema za upravljanje sadržajem (eng. content management system, CMS) na vebu, WordPress je ubedljivo najčešće korišćena platforma na kojoj su bazirani brojni sajtovi. Tačnije, više od 60 miliona sajtova danas koristi taj CMS, među kojima je i trećina najposećenijih vebsajtova na svetu. Ipak, uz WordPress ne dolazi i zvanično uputstvo za upotrebu. Zato se Metju Makdonald potrudio da kreira svojevrstan priručnik pod nazivom WordPress: The missing manual koji može biti od velike pomoći za izradu sajta u WordPress-u. U knjizi su kroz instrukcije i savete pokrivene brojne oblasti poput kreiranja tema, upotrebe dodataka i korišćenja multimedijalnih alata. Uz pomoć ovog priručnika, svako od dizajnera moći će da stekne znanje o izradi sajta u WordPress-u koje može poslužiti za kreiranje portfolio sajta, bloga ili različitih vrsta veb prezentacija, onlajn prodavnica i drugih sajtova.
Napominjemo da ova top lista nije i konačan spisak najboljih knjiga za dizajnere, ali na izvestan način objedinjuje popularnu, korisnu i zanimljivu stručnu literaturu o veb dizajnu.
Da li ste već pročitali neke od knjiga sa naše liste ili imate u planu da ih pročitate? Koje biste još knjige preporučili veb dizajnerima na početku karijere, a koje iskusnijim profesionalcima? Podelite svoje preporuke sa čitaocima našeg bloga u komentarima ispod teksta ili na našoj stranici na društvenoj mreži Facebook.
---
Ako vas zanima veb dizajn, pogledajte i druge tekstove: