Magoz je konceptualni ilustrator. Za njega, sve što radi ima dublji i veći smisao od onoga što se na prvi pogled čini. I, kako sam kaže, on mnogo više vremena provodi razmišljajući o ideji i razrađujući je, nego što provede na samom crtanju i ilustrovanju.
Taj i takav Magoz gostovao je 4. decembra 2017. godine na Fakultetu primenjenih umetnosti u Beogradu, gde je održao predavanje studentima Odseka za primenjenu grafiku, a zatim nastavio razgovor tokom panel diskusije sa svojim prijateljem, ilustratorom Bratislavom Milenkovićem.
Govoreći o svojim počecima u svetu digitalne ilustracije, kao i o iskustvima koja su njemu bila značajna za lični i profesionalni razvoj, Magoz je dotakao nekoliko važnih oblasti za koje bi se moglo reći da su od vitalnog značaja za svakog ilustratora, grafičkog dizajnera i sve druge kreativce koji se bave digitalnim stvaralaštvom.
Prenosimo vam neke od najzanimljivijih aspekata Magozovog rada, kao i nekoliko njegovih ilustracija koje na jednostavan, ali efektan način prenose željenu poruku.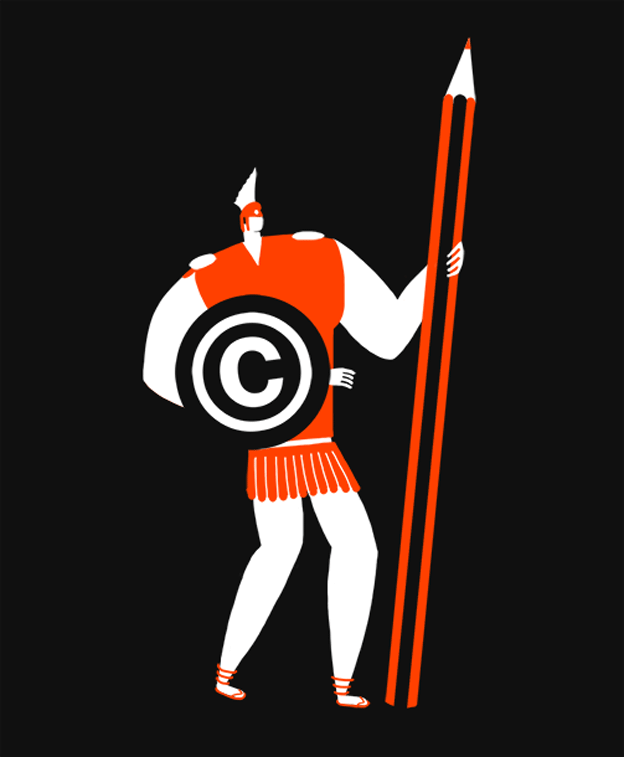 ---
Ilustracija + animacija = savršen spoj
Svojim ilustracijama Magoz stvara nove svetove. Njegov stil je jedinstven – figurativan, minimalistički i proporcionalan na sebi svojstven način. Bez obzira na to da li radi na kampanji britanskog humanitarnog fonda za pomoć deci čiji su roditelji u zatvoru, kreira video spot kojim katalonska Vlada propagira reformu radnog vremena, bori se protiv nasilja nad ženama ili, pak, lična iskustva pretače u slike, Magoz specifičnim vizuelnim jezikom ispreda priče.
Budući da on nije animator, svoje zamisli već nekoliko godina realizuje u saradnji sa španskim animatorom Hozeom Lorencom (šp. Jose Lorenzo). Saradnju su započeli sasvim slučajno, kada su angažovani od strane istog klijenta i ne poznajući se ranije, ali od tada su nerazdvojni poslovni tandem. Zajedno su kreirali brojne animacije, od kojih je većina ovenčana nagradama, a među njima je i pet animacija nedavno odabranih od strane njujorškog Društva ilustratora u konkrenciji za nagradu Illustrators 60.
---
Jednostavnost ≠ minimalizam
Minimalizam čini veliki deo Magozovog rada, ali on ističe da minimalistička rešenja nisu isto što i jednostavna rešenja. Naprotiv.
"Minimalizam se postiže velikim trudom i umećem, kompleksnim idejama, stalnim preispitivanjem o značaju i značenju određenih simbola i konstantnim redigovanjem, redefinisanjem i uklanjanjem nepotrebnih elemenata kako bi na kraju ostala jasna slika", kaže Magoz.
I zaista, uz pomoć univerzalnog jezika simbola i metafora, Magozove ilustracije su nedvosmisleno jasne. Iako svedene, kako sam navodi, iza svake od njih stoje sati, dani, nekad čak i nedelje napornog rada i pažljivog akcentiranja detalja, što crtež dovodi do savršenstva.
Magoz, jednostavno, radi ono što voli i živi onako kako radi. Njegov lični život takođe nije opterećen nevažnim stvarima, budući da je odlučio da proda sve što ima i da sa rancem na leđima započne novi život, koji ga je do sada odveo na sve strane sveta – od Bristola, gde se 2013. godine preselio iz rodnog mesta u blizini Barselone, preko Južne Amerike i jugoistočne Azije nazad u Evropu, pa ko zna gde.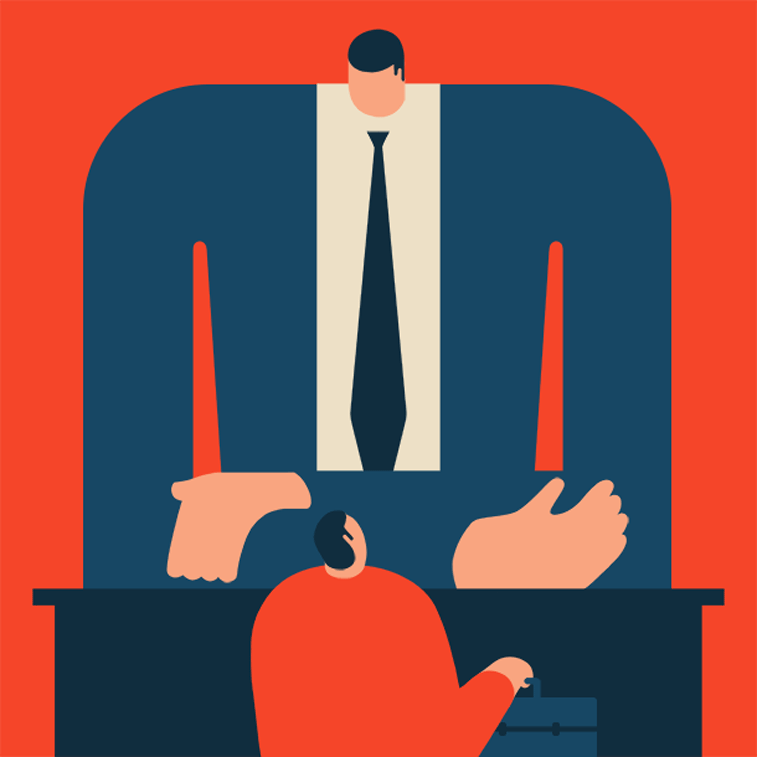 ---
Ideja + minimalizam = fleksibilnost
Stil života i način razmišljanja dovode Magoza do suštine njegove poslovne filozofije – fleksibilnosti.
"Ukoliko nismo fleksibilni, spremni na promenu i otvoreni za nova i drugačija shvatanja, nećemo mnogo toga postići. Važno je da budemo svesni sveta koji nas okružuje i da idemo u korak sa tehnologijama i, naravno, svojim interesovanjima", smatra Magoz.
Kada prestane naša fasciniranost i okupiranost nečim, dodaje on, nestaje i pasionirana posvećenost tome, a to može biti znak da bi trebalo da krenemo u drugom pravcu.
---
Ograničenja = mogućnosti
Sa druge strane, ako nam nešto nije dostupno ili nemamo pred sobom jasne ciljeve koje želimo da postignemo, ne znači da treba da dignemo ruke od svega. Njegov savet je da se, ukoliko nema na vidiku profesionalnih angažmana, razvijaju lični projekti, čak i ukoliko nisu profitabilni.
"Po završetku formalnog obrazovanja iz oblasti ilustracije bio sam nesiguran u sebe i potpuno izgubljen. Nisam znao šta tačno želim, nisam imao nikakvog poslovnog iskustva, ni prebijene pare, a ni prostor za rad, ali sam zato imao slobodno vreme. Vreme se pokazalo kao najznačajniji resurs, jer kad imate vreme, imate i mogućnost da stvarate nešto novo, da pokušavate, da isprobavate različite stilove", kaže Magoz.
Pored vremena, imao je sreće da ima i dobre prijatelje, takođe ilustratore, koji su bili u istoj situaciji kao on. Odlučili su da zajedno pokrenu digitalni časopis. O čemu? O ilustraciji, naravno.
"Jednom mesečno smo objavljivali časopis Pandemia u obliku PDF-a. Sadržao je intervjue sa majstorima našeg zanata, delili smo preporuke za čitanje, ideje za radove, inspiraciju i još mnogo toga. To je jedan od najkreativnijih projekata u kojima sam ikada učestvovao. Tek sam tada shvatio šta znači biti deo sveta digitalne ilustracije. Spoznao sam i značaj kreativnog sazrevanja kroz praksu, jer nema boljeg učitelja od ličnog iskustva i rada po principu pokušaja i pogrešaka. To je princip kog se i dalje pridržavam u svom radu", objašnjava Magoz.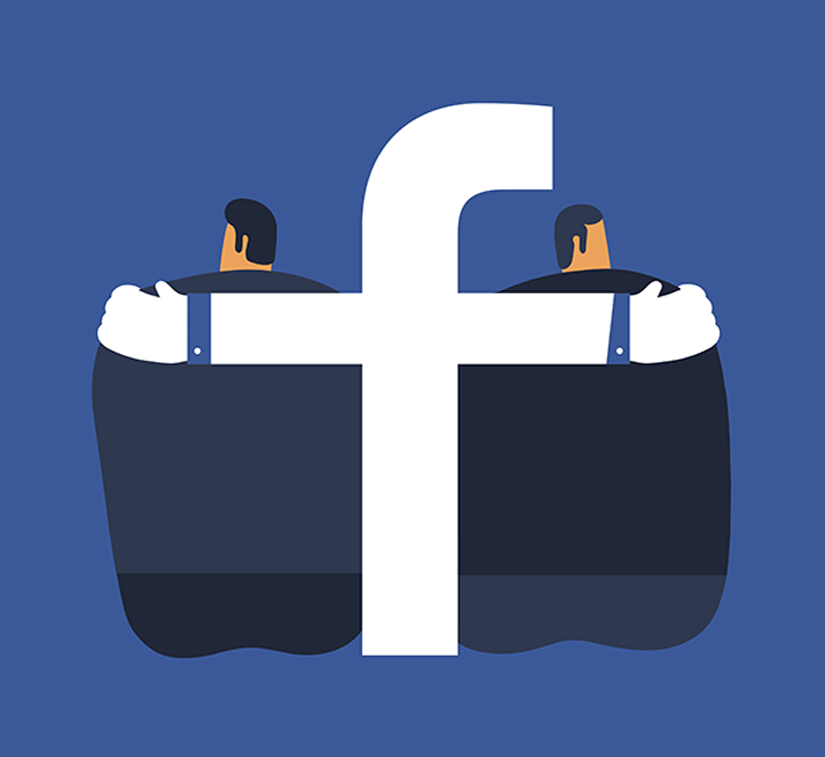 Sada, kada je prošao trnoviti put do uspeha, Magoz je svestan da ima kreativaca koji su možda upravo u ovom trenutku na početku tog puta i bore se sa pitanjima, nesigurnostima, strahom od neuspeha i nedovoljnom količinom znanja za početak karijere. Zato je odlučio da na sopstvenom sajtu pokrene i blog na kom deli svoja iskustva, saznanja, otkrića, poslovne tehnike i strategije.
Magoza možete pratiti i putem njegovih profila na Instagramu i Tviteru.
---
Zanima te ilustracija? Pročitaj i druge slične tekstove: