Social media, just like the future, according to Yoda in The Empire Strikes Back (geeky, I know), is always in motion. It may sound awfully corny, but it's true.Social platforms are constantly growing, trends come and go, user behavior seemingly changes overnight, and sometimes, even the largest and the most established brands struggle to stay afloat in this massive rat race to engage and convert customers.
The Best Social Media Managers on Building Communities, Driving Sales, and Achieving Viral Success
What does the future of social media hold? According to professional estimates, just two years ago, an astonishing 4.26 billion people used social channels across the globe, and experts say that user numbers will reach around  6 billion in four years.
Additionally, social platforms are constantly updating their features, taking advantage of the latest tech, and encouraging changes in consumer behavior, leaving both brands and social media marketing agencies for small businesses and enterprise-sized marketing firms constantly contemplating what will come next.
What will the future of social media hold for them? In this article, we've gathered a few quotes from some of the most renowned experts in the industry, coupled with statistical data, to try and shed more light on where the social gravy train is going next.
TikTok Success Story Won't Stop Just Yet
According to Illya Cherepakhin, enterprise consulting lead at Media.Monks, the success of the Chinese platform will continue to entice both consumers and advertisers even at a faster rate.
The reason behind this, he thinks, is that TikTok was always at the forefront of embracing virtual reality and augmented reality formats, which have been increasingly used through all channels recently.
And as TikTok has managed to evolve its service offering over the years, it has become quite the competition for other platforms where brand and marketer ad budgets used to go.
He also added the fact that other "historic" social platforms for advertising, such as Facebook and Twitter, have been struggling with keeping their revenue from ad spending steady, which, again, is a clear sign that TikTok has the potential to become an even more appealing player in the social arena.
Lastly, while all other platforms have started experimenting with AR and VR, TikTok still remains the first platform to embrace these features and will always remain a pioneer in these respective fields, making it a great platform for brands and marketers to experiment without the fear of failing.
Following The Users for Achieving Viral Success
SEO-PR's co-founder and president, Greg Jarboe, has also pointed out a similar future for social media. He says brands and marketers should follow where the users are going and pay more attention to TikTok, Instagram, YouTube, and LinkedIn while paying less attention to Facebook, Twitter, and Snapchat, which are all clearly slowing down and have been offering diminishing returns over the years from every aspect.
Vertical Videos: The Future of Social Media
Marketing experts such as Jacob Styler, Mari Smith, Bradley Thompson, and Katie Lance all agree that short-form vertical video content will be a massive player in the future of social media.
Thanks to the unprecedented success of TikTok, we've seen the introduction of YouTube Shorts, Instagram Reels, and similar features across other platforms, which indicate that short-form video is here to stay.
Short-form, vertical videos are generally easy to make and budget-friendly, while their reach is far superior to other content types on the web at the moment.
According to Mari Smith, the short-form video will also play a crucial role for Facebook markers, as this content form will be a vital player in shaping the future of social media even beyond 2023. Smith also points out that the era of vanity metrics such as reach, followers, and engagement is slowly coming to an end, and meaningful metrics are taking over that enable brands to deepen their relationships with users and grow their businesses truly.
Diversifying Content
SEJ content marketing manager Angie Nikoleychuk says that the future of social media will require brands and marketers to move away from short, text-based content and focus on more engaging formats to grab users' attention.
Alternative media and images are gaining more traction, but that's just one part of the equation. She believes that brands will have to work harder and diversify their content strategy, focusing on each channel with specific content forms and purposes.
For instance, YouTube will probably be the go-to platform for product awareness and how-to instructional videos, and SlideShare will be the place for authority building and customer education.
More Space for B2B Marketers and More Digital Involvement
Matt Mudra from Schermer said that B2B marketers will be able to make better use of social platforms in the future.
For instance, he believes that LinkedIn will be the undisputed go-to place for B2B marketers in the upcoming years due to the channel's focus on workplace-based conversion and firmographic targeting features.
Still, he believes that other channels will also expand their offers for B2B marketers, such as Pinterest and TikTok, with the introduction of clean rooms and various other targeting solutions, providing better privacy options and user anonymity. He speculates that Meta will also follow suit with clean room solutions, giving more opportunities to B2B marketers. 
According to Alex Macura from Your Digital Assembly, the phasing out of third-party cookies will mean that brands will need to work more on building close relationships with followers and customers than before.
This can mean either more brand involvement in digital communities (which has been the norm on Facebook for some time now) and/or embracing the omnichannel approach from every aspect, striving to give every user an individualized user journey through the sales funnel.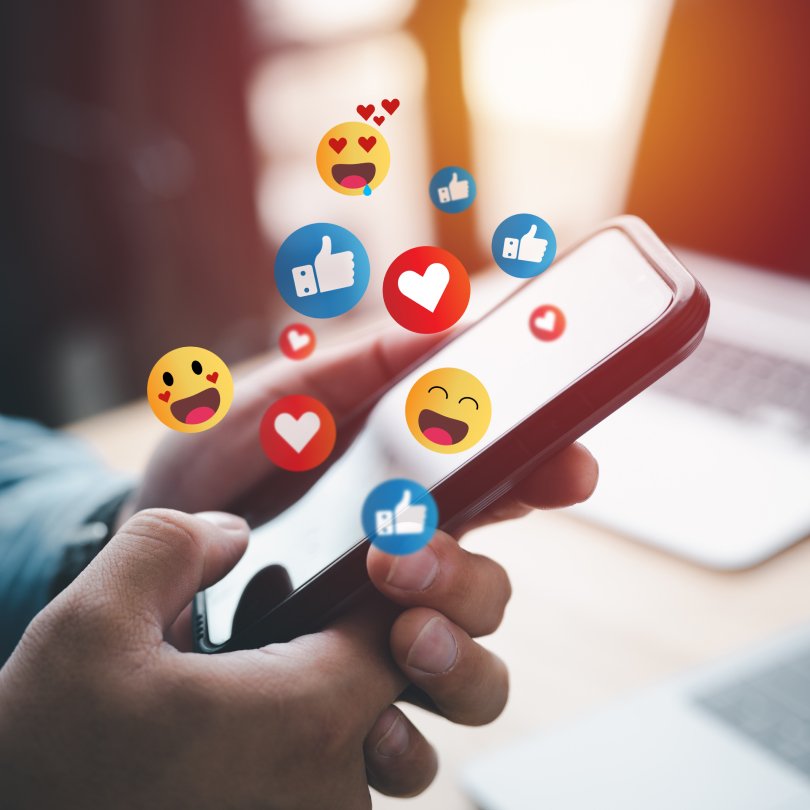 The Future of Social Media: Overtaking Amazon as an eCommerce Platform?
Will social channels overtake the most prominent eCommerce players? For starters, marketers all agree that more and more people are using platforms like TikTok and Instagram to make purchases.
As a matter of fact, 25% of users between the ages of 18 and 44 have bought something on a social platform in the past three months. Couple this with the fact that the majority of social media marketers state that the majority of users will buy products directly from a brand via their social channel than their website or third-party websites (i.e., Amazon), and you will get a better idea of what might be about to come.
No matter what the future of social media holds in this respect, B2C brands will want to ensure that all of their shopping capabilities are exploited on social platforms so they won't miss any sale opportunities.
Still, marketers and brands will have to work to build more trust, as not all users are comfortable with social-based purchases. That said, marketers should focus on the following:
    Building credibility and trust through sharing customer reviews.

    Partnering up with influencers who can help verify that the products are valuable for the audiences.

    Ensuring to create a social channel that isn't purely for sales and advertising. It should be a valuable platform with helpful content: let the consumer decide when they are ready to make a purchase.
SEO and Social Search
A considerable number of internet users are turning to Instagram and other social channels instead of Google to learn more about certain brands.
More specifically, around 22% of millennials and 36% of Gen Z users will consider using social platforms first and search engines second.
This doesn't mean that SEO will be less critical in digital marketing, but it shows that having a strong social presence will be crucial.
That said, marketers and brands should think about including essential keywords in their social posts, relevant hashtags in their bios, and use easily searchable usernames.
Don't Recycle the Same Content Across All Channels
Re-using the same content on different social platforms for the same brand has been an efficient way to keep all grounds covered for most digital marketing agencies. Still, the future of social media seems to build an ecosystem where this approach simply won't fly anymore.
In 2023, people simply aren't responding well to re-posted content, not to mention social platforms aren't rewarding it either.
Still, this doesn't mean that brands will have to create unique brand content for every channel. The same content can be used for every platform as long as it's tailored to the tone, visuals, and language of each channel.
For instance, this per-platform approach would mean that the same base content would be used in TikTok as a series of phone-filmed clips, edited with fast transitions and trending audio. On Instagram, it would be a more polished animation, while on LinkedIn, it would be a carousel with a comment below with a link to a relevant blog post or training.
So, instead of having a copy/paste approach, brands are encouraged to take more time with their content and tweak it to fit the needs of every platform.
Quality over Quantity
Current social trends point toward the fact that having high-quality content matter more than having a massive number of followers. This is especially important for content creators who want to work with brands in 2023 and beyond.
Creators should be authentic, as this characteristic can build trust simultaneously both with brands and audiences. Also, creators should be result-driven and follow their quantitative metrics. Brands will want to work with people who deliver and help them reach their business goals.
Social Customer Service Strategy
A staggering 76% of social media marketers are already offering customer service on their channels, and others are also highly encouraged to jump on the bandwagon in 2023.
Social users expect to be able to address their customer service queries with brands through social media. Some experts even recommend creating a separate channel for this purpose only.
Creating a customer service strategy can help engage your customers on the channel they prefer the most. It can also help you create posts answering to most commonly-asked questions, resolving their problems, and saving your time simultaneously.
Still, not all cases can be solved with a simple post. There will be people who will reach out, and their concerns should be addressed as soon as possible to prevent your social customer service strategy from backfiring.
Adapt. Overcome. Conquer.
The social landscape is constantly changing and evolving. Brands and marketers need to embrace that change and make the best of every new update and feature while trying to retain their voice, mission, vision, and visual integrity.
And whatever the future of social media brings, people will still want to establish meaningful relationships with brands, so the best thing businesses can do is to remain active on their social channels and become a driving force in their online community that's ready to answer any question and help to solve consumer problems with their products and services.