If we say that software is ruling the world right now, we wouldn't be making an understatement. Just take a closer look at it. No matter where you turn, chances are, the all-consuming digital transformation is there in one form or another. Companies move together with trends, as it's the only way to remain relevant.
Automating processes and leaving the legwork to intelligent software solutions make running not just reoccurring tasks easier, but the entire management of the business can be more aligned and straightforward. Digitization has managed to gain ground in virtually every industry and niche, from bookstores to taxi services, and hotels. They also partner up with IT companies or host in-house teams to ensure that the tech under the hood of their business powerhouse remains intact and runs smoothly. Like a fine-tuned, high-performing engine.
In such a world, businesses of all sizes and models should encourage the digital revolution and become technology-driven to stay afloat and to meet the shifting demands of audiences and customers. Apart from that they also need to pull this off in a manner that would allow them to remain competitive. This virtually means that the innovations should make the customer's life easier. The software applications must be of value to their audiences, otherwise, even the largest enterprise could fail in this technological revolution.
˜
Risk and Reward: The Price of Innovation
As tech-driven startups continuously stir up the pot and introduce new trend shifts into every niche and industry, large enterprises often find themselves with a rather troubling dilemma: join the innovation-bandwagon and leave the long-standing routines behind, or keep embracing them and run the risk of losing the market share. This might seem a little over-the-top, however, a simple example, such as Uber's can clearly demonstrate how digital advancements and different solutions can shake the ground under even those previously deemed mainstay enterprises like taxi businesses. Without a doubt, Uber came, saw, and conquered ? sometimes just diminishing companies, in other cases, crushing them entirely.
˜
Enter a New Reality
The truth is, today, all successful companies regardless of size, are software-powered businesses. IT software functionality and different projects managed to devour every aspect of businesses. Staying competitive in the modern world requires digital agencies to facilitate innovations that make the customer experience better. On the other hand, businesses must also keep pace with the increasing demand for faster updates. And while smaller businesses can meet these criteria with ease, large enterprises often face many problems when it comes to speeding up software delivery.
Here's a simple example from the aspect of software releases: Facebook's old motto ?move fast and break things? used to be more of a war cry that echoed in the winds of digital change, the company had to realize after a few years, that launching new releases and features with known bugs didn't meet user expectations. As such, in 2014, Zuckerberg changed the motto to ?move fast with stable infrastructure?. This alone mostly highlights the biggest problem that large enterprises face.
Launching innovative releases faster, increasing speed and responsiveness without losing control is an intricate and complex question most enterprise VPs need to constantly ask themselves. Oftentimes, the answer isn't about looking for small changes to operations or project management that would increase productivity, rather, they should look to enterprise release management as a means to bridge the gap between project management visibility and engineering speed.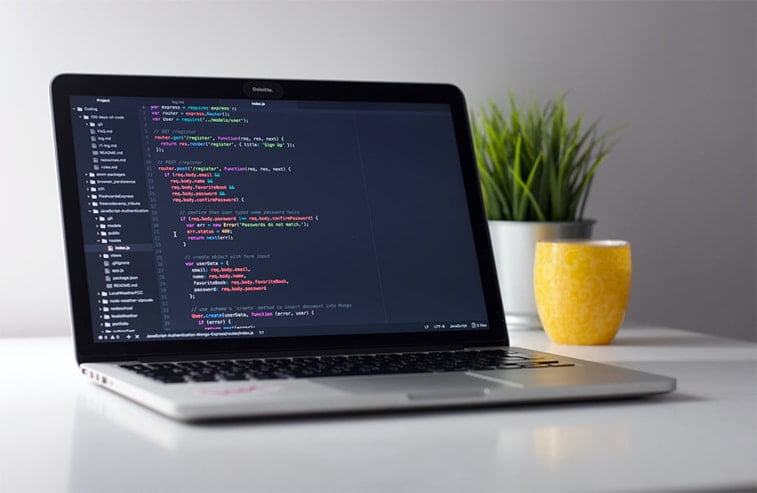 What Drives The Digital Transformation?
Why implement enterprise release management? Truth be told, three distinctive core delivery drivers are sparking a need for immediate change:
The Demand for Acceleration and Speed:˜

A lot has been said about the advantages of adopting agile DevOps at engineering levels to automate and streamline the different technical processes. On the other hand, much less has been said about the need for project management teams to juggle the different automation solutions the engineers deploy just as effectively. When you are left with manual processes alone, speeding up the support for the engineering side becomes nearly impossible.

Risk Perspective

: We all know that every software release has its risks for the business involved. Whether it's a bug that impairs user experience and can lead to revenue loss or internal system crashes the diminish productivity, all risks should be managed. As delivery times speed up and demand increases, project management teams should have the ability to assess the total risk landscape, which again, is mostly impossible manually.

Multiple Engineering-level Delivery Pipelines:

?Back in the old days? where releases were scheduled annually or at a bi-annual pace, project management teams had an easier job to track delivery pipelines and oversee everything. Nowadays, as weekly cycles and sometimes semi-daily cycles create huge overlaps between different delivery pipelines, management with simple spreadsheets won't work.
The Death of Manual Processes
When the automated processes take over and work swiftly on the engineering level, conventional spreadsheet management on project management-level simply won't be able to address every problem and oversee every process in the most effective manner. Even if management teams can keep up with things in the early stages, soon it will be apparent that they won't be able to manage the ever-increasing data-load that will come from increasingly automated releases.
By embracing the digital transformation and by choosing the right tools and approach, management teams can reap the benefits of a myriad of different technologies enabling them to create an infrastructure where the level of coordination simply can't be compared to traditional methods even if they were optimized to the max. Smooth and swift coordination across all operations, projects, and engineering functions simply can't be overseen with the tools of yesterday, and large enterprises need to understand that if they want to remain in the competition.
---
Finishing Thoughts
Project management is just one example of the challenges large enterprises face in the digital race, however, without a doubt, it's among one of the largest as this function plays the role of the mediator between the engineering teams, upper management, and oftentimes even with the customers themselves. If not, project management teams ultimately work toward one goal: to streamline every process, from the initial idea of a project to the end product. If they can't keep up with the engineering teams who are already using automated solutions to speed their processes up, there's no way that they can manage and oversee every aspect effortlessly and without errors. On the other hand, in such a setting, they also run the risk of losing their market as even smaller companies can take over the lead, especially if their engineering and project management teams work with better systems.