Along with the ever-changing search engine algorithms goes the ever-evolving search engine optimization (SEO) practice. As we all know it, Google has always been mysterious about revealing a clear list of the ranking factors, so SEO managers need to be curious, cogitative, and sharp-witted to find the right solutions and make their strategies successful.
Here we are aiming to ease the process for those SEO masters who are specialized in the optimization of online stores. Of course, if you are the owner of the web shop and you are managing SEO by yourself, this article is going to be useful to you too.
We have gathered the most important e-commerce SEO trends in 2018, so let us cut to the chase and start elaborating on them one by one.
#1 Mobile search is slowly taking over the throne
We say slowly because it is not something that happens overnight, but the truth is that mobile search is taking over the desktop queries really fast. Some predictions say that mobile search could soon reach 60% of all the internet search happening in the world.
We are not talking about mobile pages for no reason here. The billions of people already have a habit of using laptops, cell phones, and tablets more often than desktop computers. So, billions of people are already searching the web, communicating, watching, sharing, and, of course, buying online via their mobile devices.
That is why we cannot neglect the significance of the m-commerce optimization.
How does it differ from e-commerce optimization? Some of the key points include:
Page loading speed is of the utmost relevance > 3 seconds is the optimal loading time for mobile pages
Minimal user inteface desing is highly desired > go with the responsive web design if you want various elements on the page automatically rearranged for the mobile version of your online store
Search button should be put upfront > make the search process easy and provide intuitive navigation through page
Product pages should have optimized content > scale down the photographs, optimize fonts for mobile use, mind the auto-playing options for videos.
#2 Voice search is on the rise
When Siri, Alexa, or Cortana made their first appearance, they might have sounded a bit strange, but not anymore. Digital personal assistants are becoming more and more eloquent, smart, and specific in their answers, so more and more people are using them on a regular basis.
When it comes to online shopping, voice queries tend to be longer than text inputs. In SEO terms of speech, that means a lot more long-tail keywords included in the list. Optimization needs to be done with a voice search behavior in mind, so the keywords need to be more conversational.
When searching the internet via the personal assistant, people tend to ask specific questions, usually starting with who, what, how, when, where, and why, and they expect the specific answers. That kind of queries helps Google and other search engines to understand the context, interest, and level of intent more easily.
In order to provide the relevant answer search engines are going to crawl all over your website content to find the best fit. Meta descriptions are no longer the first nor the only place to look at. Google will most likely look elsewhere on your website for answering the voice search query.
Having that in mind, you may consider refreshing your FAQ and other Q&A pages. Try using as many conversational phrases in writing as you can.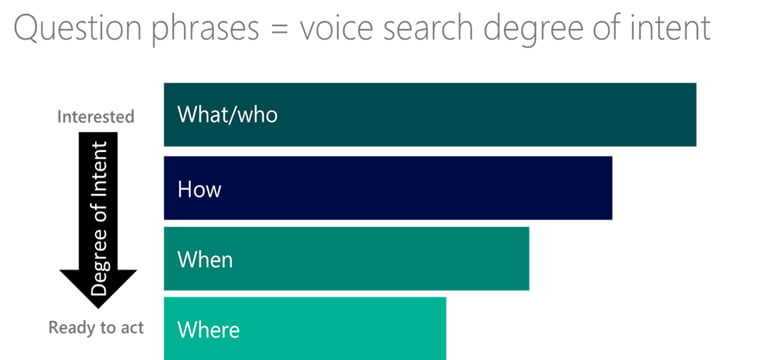 #3 The more you socialize, the better
The essence of getting more online visibility for your e-commerce is being visible and easily reachable through various social networks. Facebook and Instagram are by far the most popular ones when it comes to the e-commerce promotion, but there is no need to stop there.
One if the most prominent piece of advice here is – go where your target group is.
So, if the most of your prospect customers use Twitter or SnapChat, do not miss the opportunity to reach them all and get them to know your online store exist.
Not only that you are going to be noticed by your future customers, but you might easily catch an eye of a search engine as well. In other words, if your products are what people are talking about online and your content is being shared all over the social networks, there is a big chance that your rankings will go up, and your brand might dominate the SERPs pretty soon.
For achieving that goal, consider making thoughtful strategies for the social media marketing (SMM) campaigns and try making as much interaction with your followers as possible. Interacting with the audience is very important. Exclusive coupons, special offers, loyalty cards or a call for photo/video sharing could help you with that.
For starters, you can try with giveaways to expand the visibility and gain more respectful followers, then concentrate on producing high-quality content for your blog posts and creating targeted campaigns.
#4 Product pages need high-quality content
Putting a short description next to a single photograph of a product simply is not enough anymore. Pay special attention to shaping your product pages and try including as many details and hi-resolution photographs as you can. Consider adding video descriptions and a 360 degrees view as well. Besides that, make sure that customer reviews are visible on your page and easily approachable for the users.
Altogether, that could lead to a better SERP positioning for your e-commerce.
If you want your product pages to be recognized by Google (and who doesn't?) and even brought up in the search query results within featured snippets without paying for the ads, consider applying the GS1 SmartSearch standard as well.
It can be useful for contextualizing and structuring your product data in an algorithm-friendly way and make it easily readable for the search engine. Therefore, your online sales could go up in no time.
#5 Video content is a must-have
If you are not using video on your e-commerce website or in your social media posts, you should start right away. Why? Because video is considered one of the most desirable presentation forms for internet users. They are far more likely to watch a video than to read a text. That is a fact.
So, we are serious when we say you need to consider using video footage as well. For starters, you can try promoting your products in short videos via Instagram Stories or Facebook Live feature, and later on, you can start a YouTube channel for your business if you want, and start shooting and editing more complex materials.
#6 Link building is becoming relationship building
We are not saying that link building is not going to be relevant anymore, but there is an obvious trend of so-called relationship building. It means that the backlink outreach campaigns are shifting towards the reaching out for the influencers in your niche and geting a mention rather than a link.
Mentions during the blogger's video posts, for example, or during influencer's Instagram Stories and Facebook Live screenings seem to have more and more impact on the traffic increase.
In order to drive more traffic to your website, build your brand awareness, increase customer loyalty, and gain more trustful relationships and mentions, consider using content marketing as well. It can help you position your business as an authority in your niche.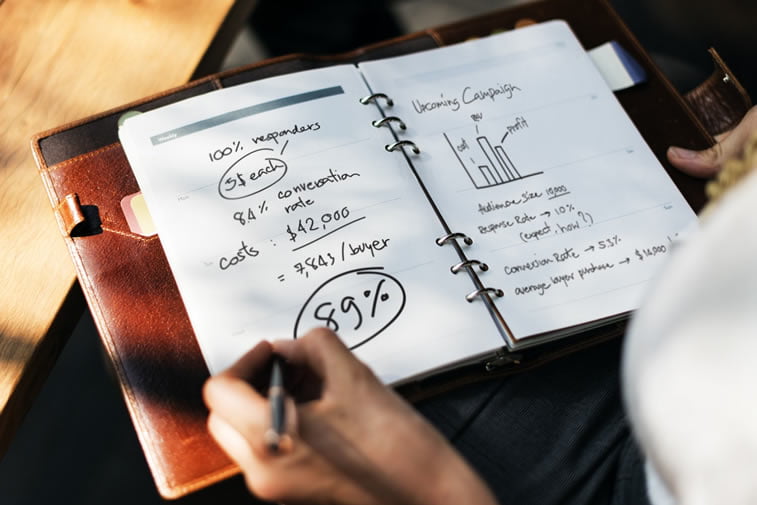 #7 Local SEO is always relevant for local business
Although there is a rising number of those who embrace online shopping, many people still prefer a two-step process:
Searching through the web and carefully going through e-commerce product pages
Actually going to a brick and mortar store of that e-commerce to try desired products before buying them
It is all about the proximity and comfort of quickly finding the desired products, so the local SEO plays the key role for search queries in your area.
If you are counting on the customers from your geographic region – and you should – do not forget to optimize for local search as well. That may provide much higher rankings for your e-commerce and it can increase your sales, both online and offline.
Conclusion
We have tackled several important issues here, so let us resume.
Important e-commerce SEO trends in 2018 include:
Increased need for mobile m-commerce optimization
The greater importance of optimizing for voice search queries
A thoughtful approach to product descriptions
A shift from link building towards relationship building
Social-networking, content sharing, and interacting with followers
Video production and content promotion
Local SEO continuous impact on local search queries
Please do have in mind that this is not an exhaustive list of trends. As we said, SEO is an ever-evolving field that requires curiosity, knowledge, and a constant skill sharpening in order to succeed in a quest for better SERP positioning.
The quest is not easy, but a careful SEO approach could easily bring meaningful outcomes.
---
If you are struggling with the search engine optimization for your online shop, please feel free to fill out our online form and we will provide you with a  free SEO analysis of your website along with improvement suggestions.
---
Take a look at other SEO-related articles as well: