Filip Hodas is a young but flourishing 3d illustrator from Prague (Czech Republic). His 3d renderings recently became hugely popular all over the planet because of an interesting way he depicts popular culture.
Namely, he chose using Cinema 4D, World Machine and Octane to portray an apocalyptic – or even better, dystopian – image of the pop culture, so we see Pac-Man, Hello Kitty, and McDonald's fast food in a setting which seems to be out of this world.
If you want to see more of Filip's work, you can follow him on Behance, Facebook, Instagram, and Twitter.
Super Mario Bros mushroom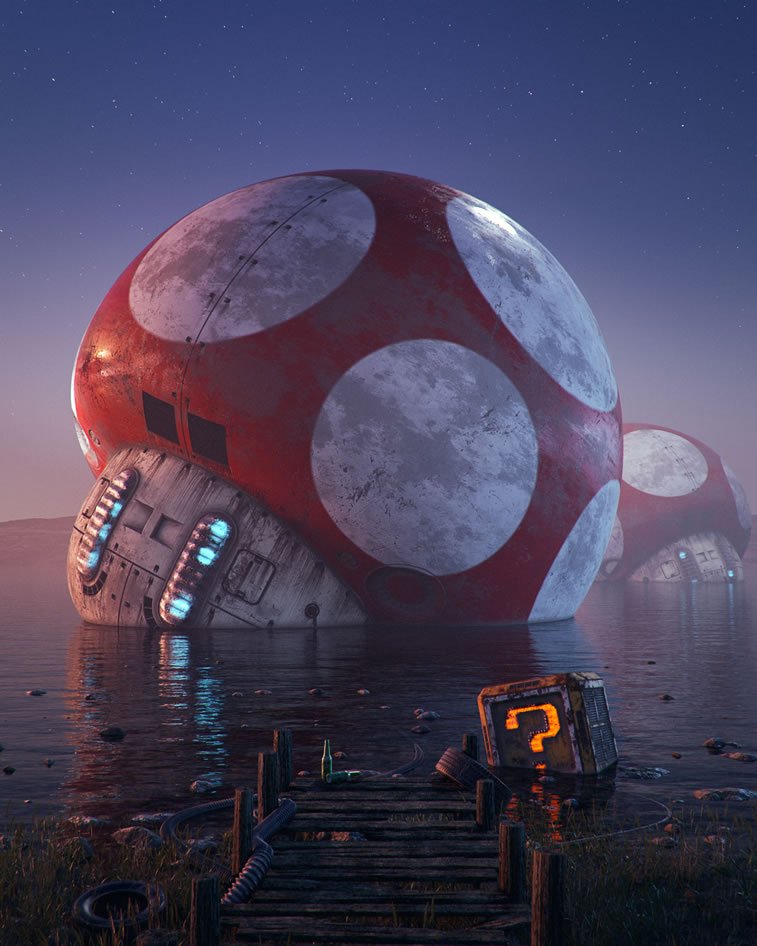 ---
DX ball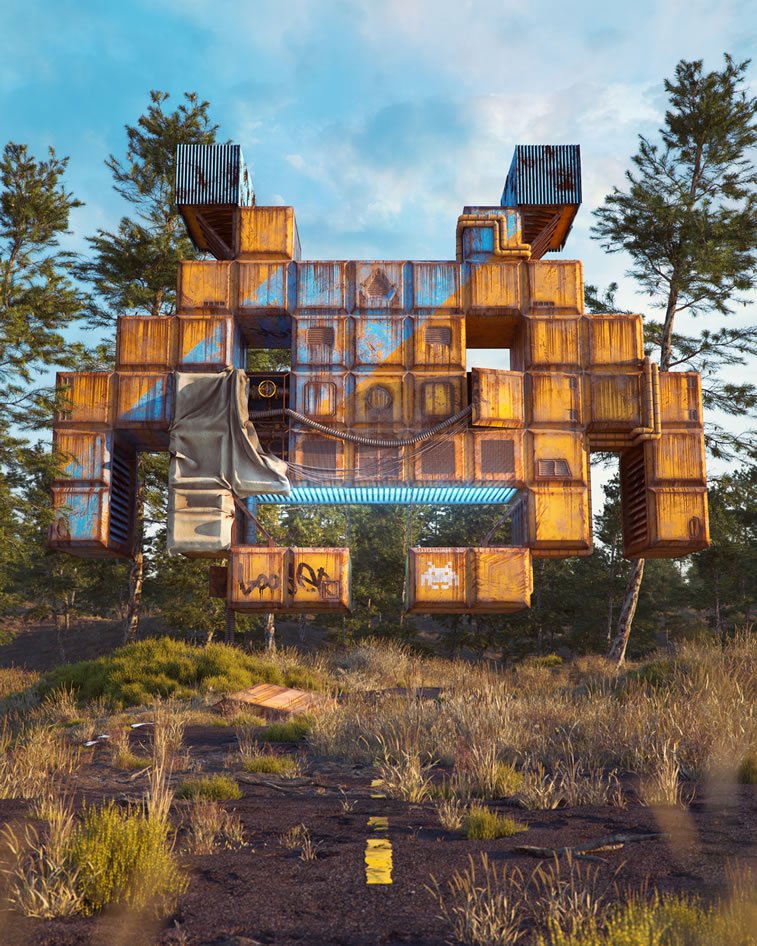 ---
Bender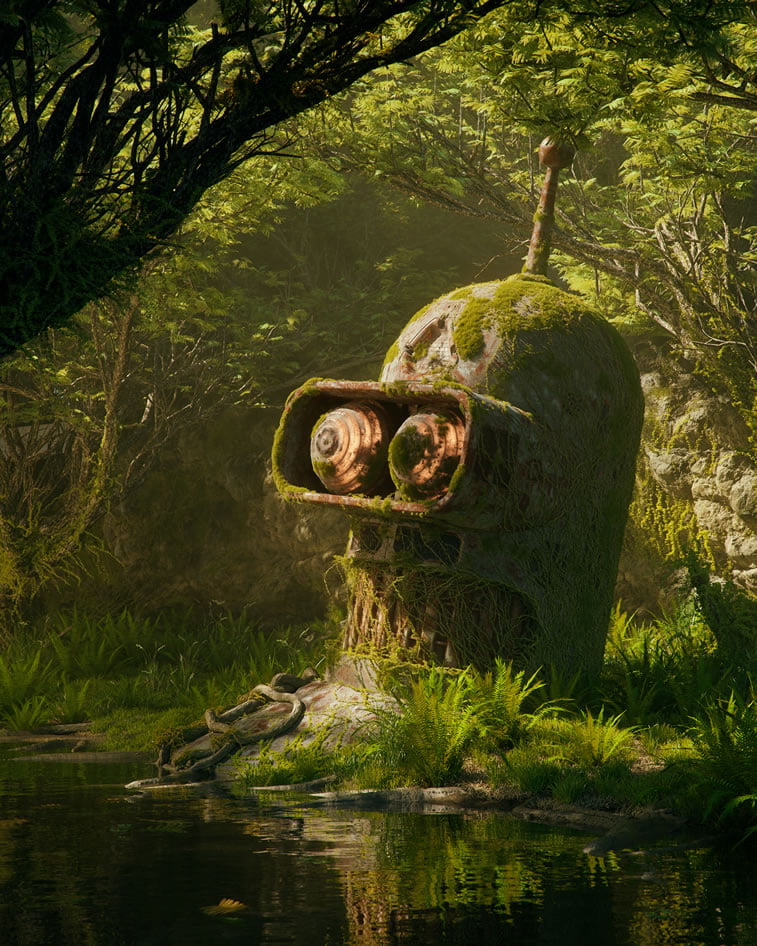 ---
Hello Kitty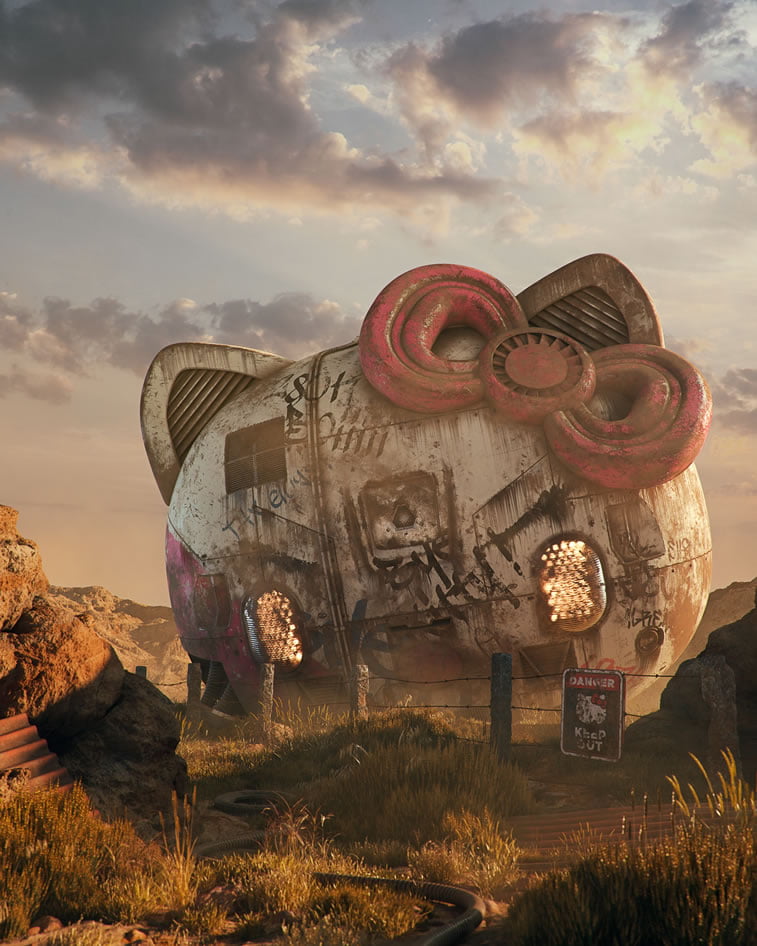 ---
Coca-Cola can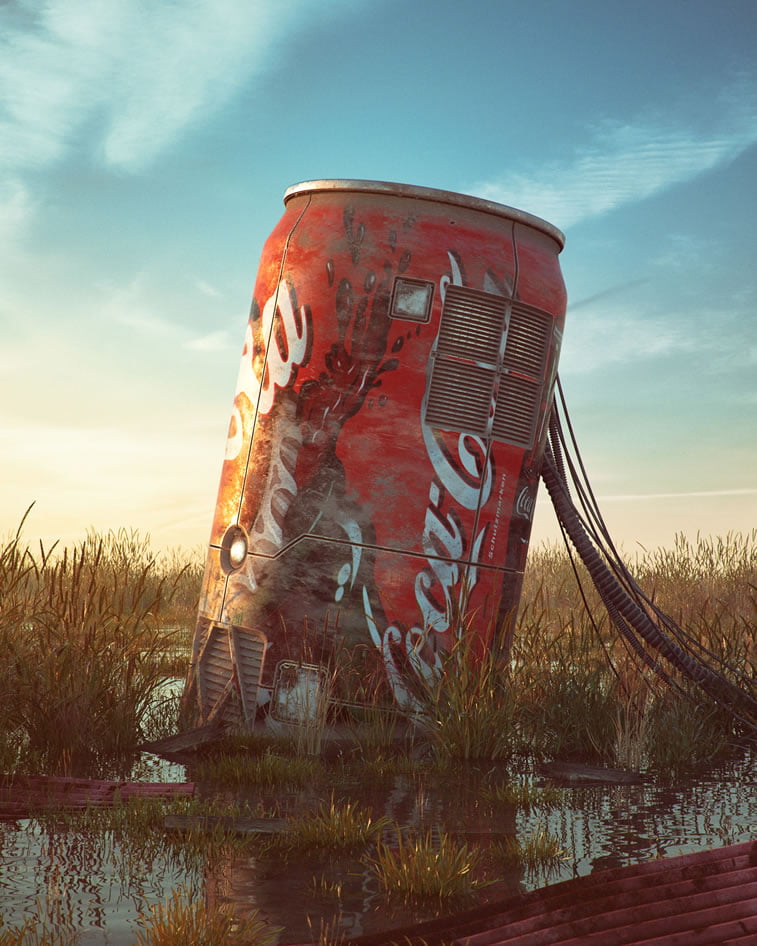 ---
Pac-Man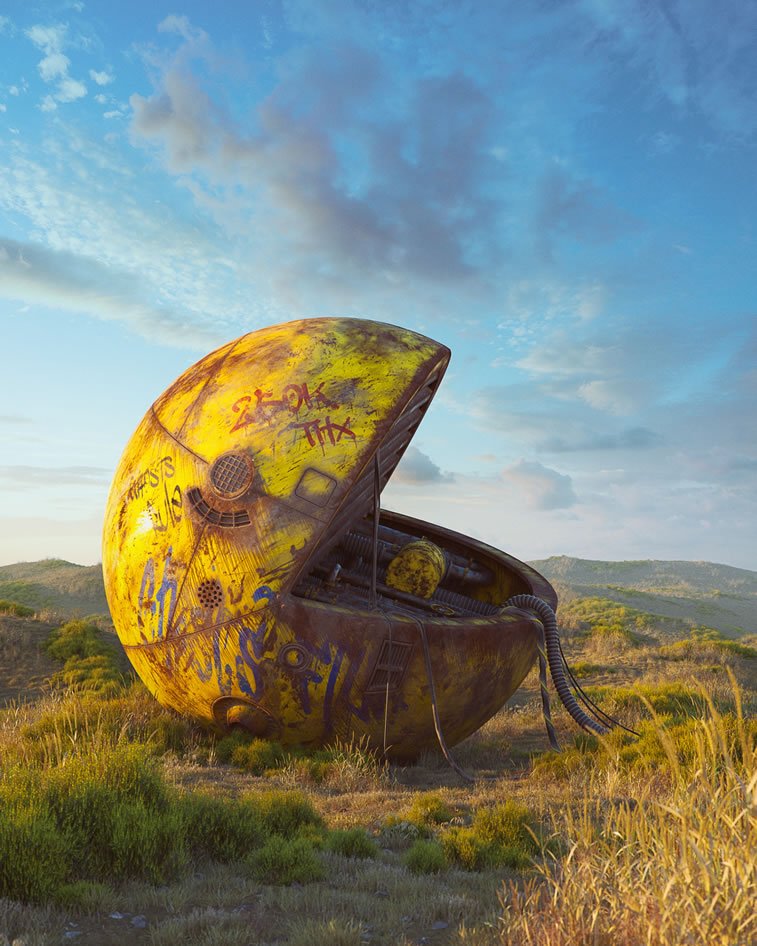 ---
McMeal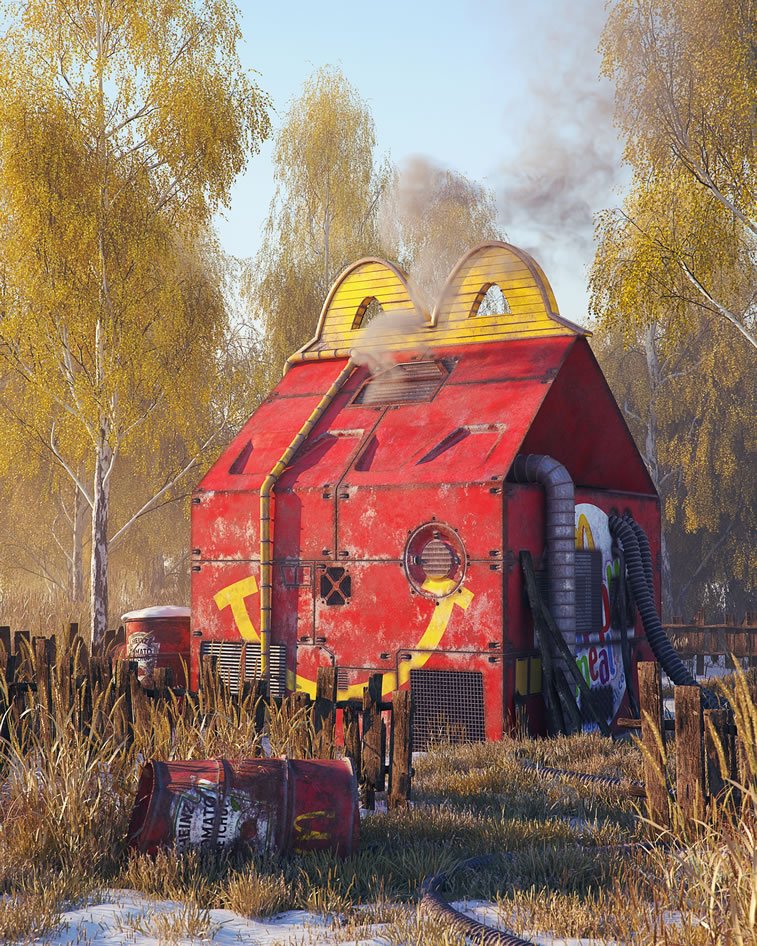 ---
PlayStation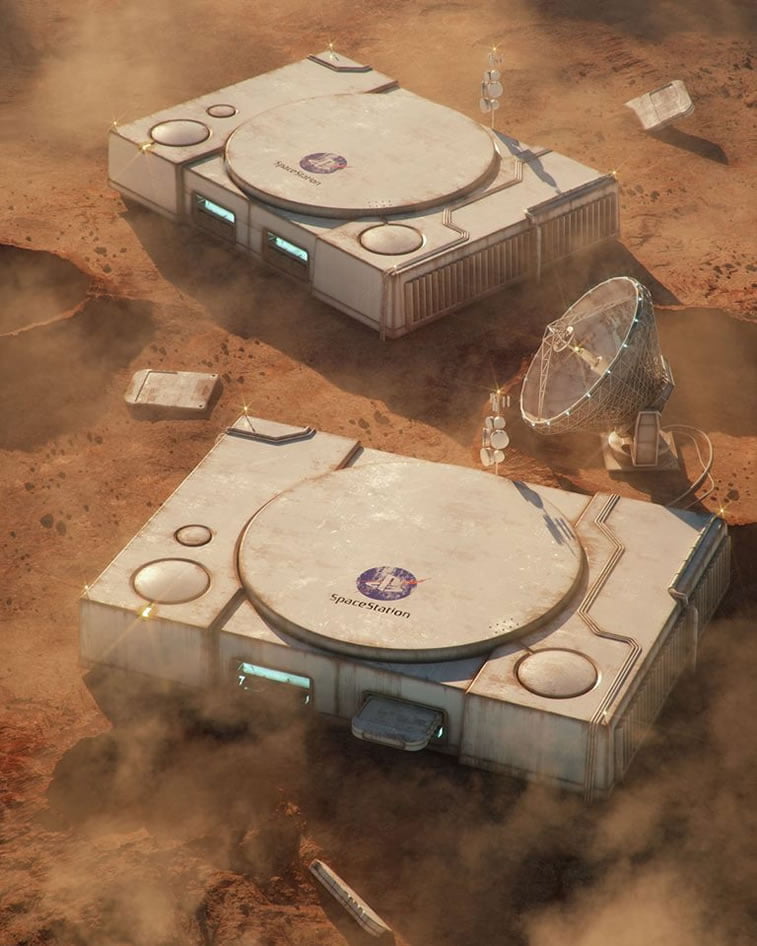 ---
Dominoes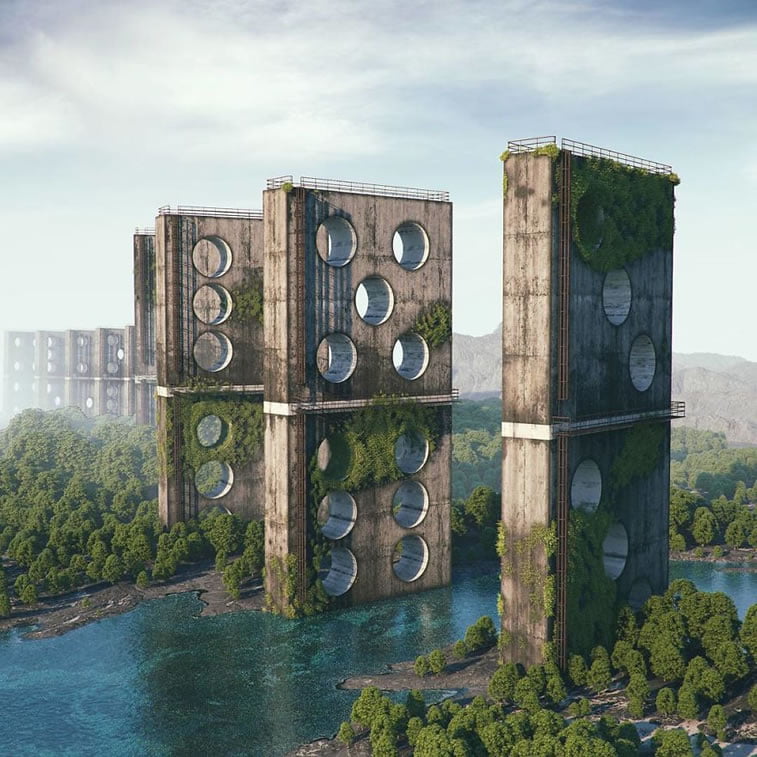 ---
Drain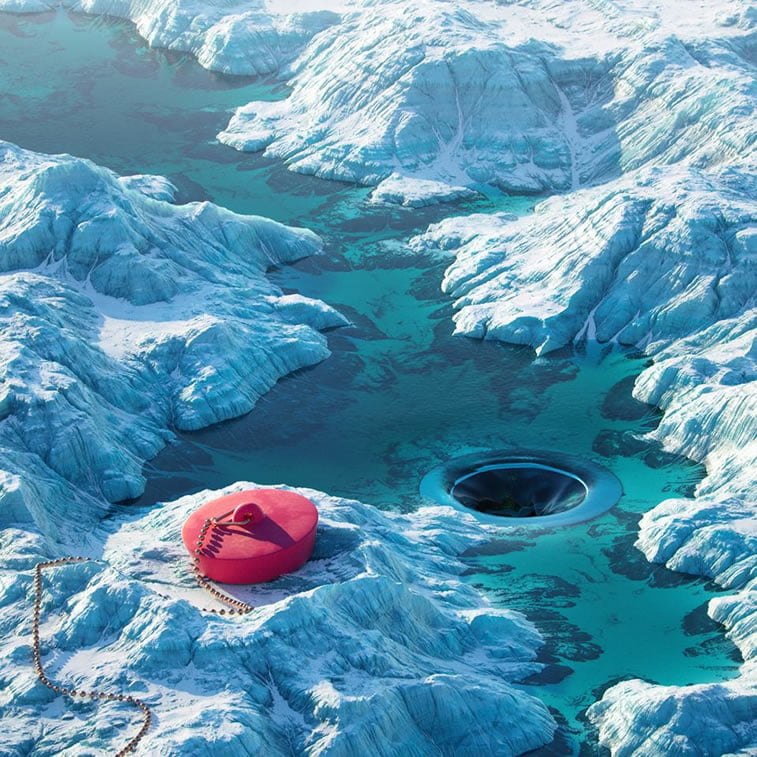 ---
Tetris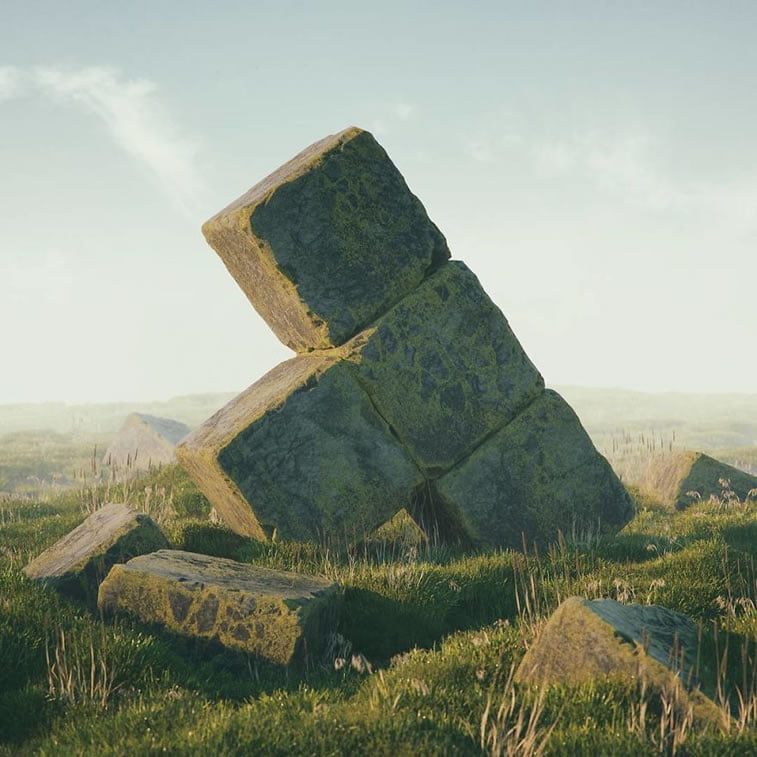 ---
Nintendo Gameboy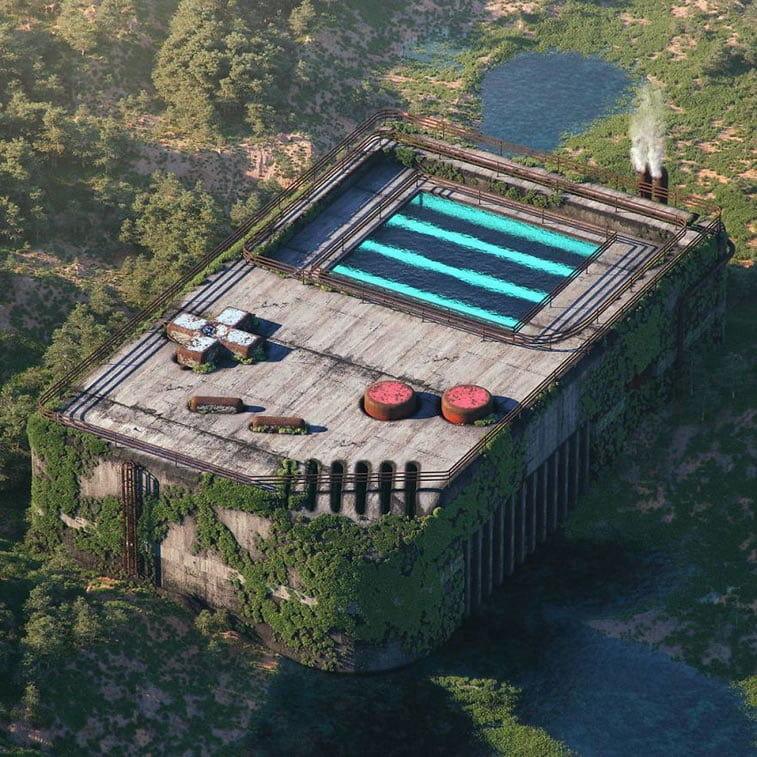 ---
Lego cubes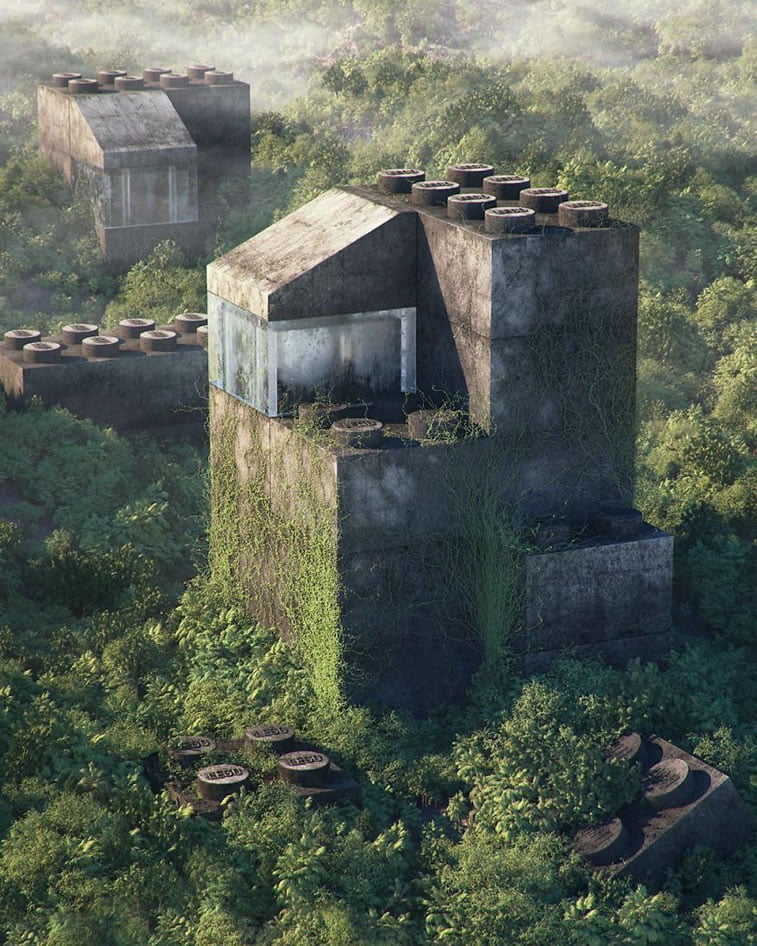 ---
Cubes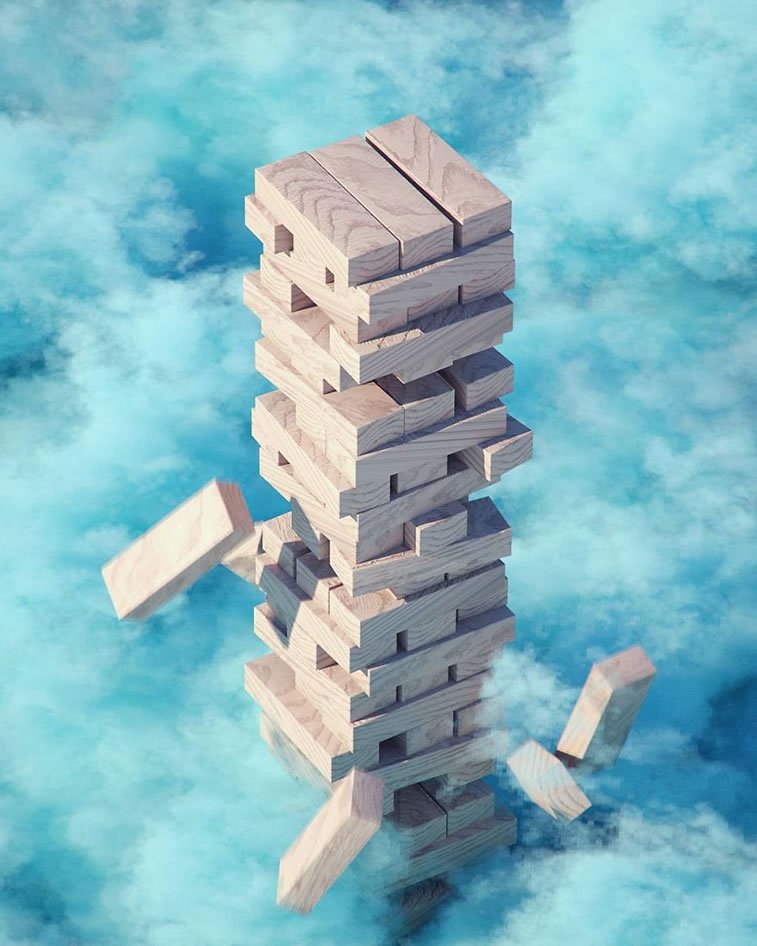 ---
Like this article? See more: