The simple truth is that there are a lot of things that go into starting an eCommerce business, and growing it can even take more effort. For starters, you will need to decide on what you are going to sell. Then you need to think about the ways you'll acquire your goods, strategies for setting up shop, and lastly, bringing potential buyers to your site via organic and paid methods.
Even though it looks challenging, it's pretty much smooth sailing, right? Well, not quite.
As the eCommerce landscape continues to improve and becomes more and more competitive, you need to implement a wide variety of strategies and tactics to stay relevant in the digital purchasing market.
No doubt, optimizing conversion rates is the most important aspect of your eCommerce website. You need to keep track of said rates to see whether you're doing well or not. And even when you're doing okay, you will need to go that extra mile to improve your figures.
Improving these rates is the best and quickest way to improve return on investment on your marketing spend and to improve your bottom line overall.
About Conversion Rate Optimization
Conversion Rate Optimization or CRO is basically the process of boosting the number of buyers on your website.
In the case of eCommerce, your visitors will obviously make a purchase from you. However, there's a myriad of different things you can expect from them in different circumstances.
They can also:
Fill out forms
Donate
Click on your CTAs
Contact your business
Sign up for something
Subscribe to your newsletters
No need to say, the process of good CRO is fairly complicated, and you will want to use every tool and strategy in the box to get the most out of it.
And even when you're doing everything by the books, you will still need to rely heavily on testing. Test your landing pages, test your content, checkout process…. Everything.
And, to make running all these tests worth your while, you will also need to know your current conversion rates and issues and understand where you need to improve. You should know your metrics (like shopping cart abandonment rate). Take a look at the processes and numbers, so you can pinpoint the areas where you can improve.
Needless to say, improving CRO enables you to get more value out of your customer base, reducing customer acquisition costs and increasing revenue per visitor.
Lastly, you will need to understand that there are several variables that affect conversion rate. Understanding your specific contact and monitoring every variable can help you better assess what's causing the issues.
Here are the most notable variables that can affect your conversion rate as an eCommerce business:
Product Type – Obviously, the products you sell will affect your conversion rates. Larger items will generally have lower conversion rates, while smaller items, along with food and drink will have the highest.
Country – The United States and Germany have the highest rates when it comes to buying online. In other countries, things are a bit different. Knowing about your country's particular trends can help you better understand your metrics and might help you assess the necessary steps you'll need to make.
Traffic Source – Some will argue that this variable has the most significant impact on overall conversion rates. Email marketing, referrals make the most conversion when compared to paid traffic sources like paid advertising.
Industry – Lastly, the type of industry you're in can also affect your rates. The highest rates are in the arts and crafts industry, with an average conversion rate of 4%, while baby and child stores have a considerably lower rate of 0.7%.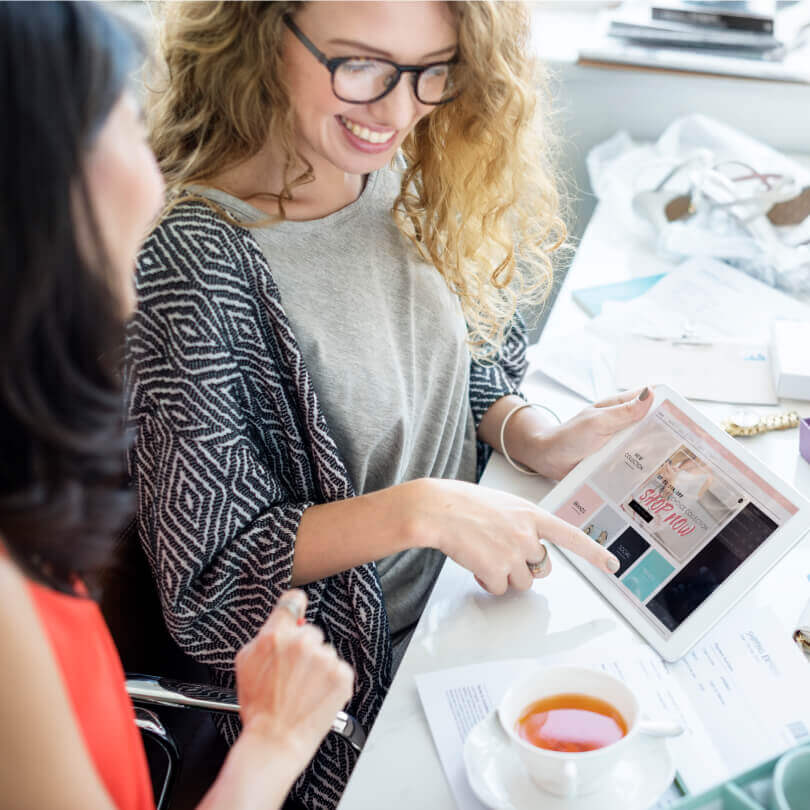 "Good" eCommerce Conversion Rate
Conversion rates will be different for every country, niche, and business. However, statistics speak of rough averages, and in the US, the average eCommerce conversion rate hovers around 1.4%.
For the most part, high-ticket items will have an even lower rate (the lowest being 0.4%), while smaller products, like pet care supplements and goods, have a higher rate, averaging out at 3.28%. The huge difference is mainly due to the fact that people will tend to conduct more research and be more careful when buying a larger product such as furniture or a bicycle.
The Art of Measuring Conversion Rates
To be honest, measuring your conversion rates isn't a delicate art form. You just simply need to divide the number of sales made within a specific time period by the number of views your page received during that same period. For instance, if you made 30 sales in a day and 1,00 views, you need to divide the sales by the views, and you get 0.003 (or 3%).
To get a better understanding of which pages and/or marketing tactics work best for boosting conversions, try segmenting your overall conversion rates by categorizing them. Product page conversions, home page conversions, email conversion, can all be separately assessed to see where you need to change things up.
You can increase the visibility of your best-converting pages and further investigate what's behind their popularity and use those same things to "fix" your other pages with lower conversion rates.
5 Tips for Better eCommerce CRO
So, without further ado, here are the tips we compiled to get your sales booming in 2022.
Make the Most Out of Your Tools
To get results, you also need to know how to use the tools in your arsenal. No matter whether free or paid tools, know what they do and how they help you with your analytics, strategy, and overall tracking.
Make good use of them, and regularly monitor for newer versions as the software market is just as competitive as the eCommerce landscape.
If you are just starting out, Google Analytics can be a great way to familiarize yourself with tool usage.
Use Google Analytics
With a Google account, you can simply enter your website's URL into the analytics page and take a look at your metrics, including traffic, direct links, and searches.
Depending on your website's base platform, you might also have built-in analytics pages. Familiarize yourself with everything there, from metrics to your most important figures.
Other handy on-site tools
On another note, you can also use other handy tools that can help you with improving CRO in a more hands-on way. For instance, using live chat can be a great way to go about that, however, it's more or less a double-edged sword.
If you use it correctly, then it can be a great asset, positively affecting your conversion rates. However, if you fail to do so, you can lose a great deal of credibility and customer trust in the eyes of your visitors.
That being said, handle your chat software responsibly, and aim to reply to inquiries as soon as possible. Chat is a great way to build real and direct relationships. However, if you don't respond, you are running the risk of losing a potential customer.
Use special offers
Lastly, you can also use other tools such as coupon codes to improve your CRO.
Build on the FOMO (Fear of missing out) phenomenon and build on it. Implement a couple of seasonal promotions, limited-time offers with different coupon codes with a fast-approaching expiration date.
The main aim here is to create a sense of urgency. If done right, you will manage to decrease shopping cart abandonment rates and will help optimize your conversion rates considerably.
Show You Mean Business in Every Sense
First of all, you want to give your customers a reason to buy from you. Make sure that your website (and the content on it) shows your potential buyers why you are in the business first place. Create a unique selling proposition that states that you offer value to your visitors.
Create a strong social presence
Establish your site and social channels with this value proposition in mind. Show that you mean business and that you are a true expert in your field.
Meaning business doesn't stop here, however.
Also, you will need to make sure that every media portion of your website (and social channels) is top-quality.
Nothing can ruin your credibility more like blurry and unclear video and images. This is especially important when assessing the quality of your product description content.
Invest in safety
Lastly, you need to show your customers that your online store is safe.
When it comes to online purchases, trust is everything, and you need to build said trust as quickly as possible.
As such, you will need to implement the latest safety features to make sure that your buyers' personal details are protected, and their payments will go to the right place.
Customer-trusted payment methods, trust seals, security badges, an SSL certificate are all great assets when it comes to building trust.
Encourage your buyers
On the other hand, you will also want to increase trust through testimonials, customer reviews, and so on. The majority of buyers will conduct research before buying something online, and if they can find the encouraging words right below the product on your page, the chances of them clicking "buy" can be a lot higher.
Aim to Customize the Shopping Experience
We've already mentioned the importance of tools that can help you improve your conversion rates. Tools that populate your site with "similar" or "also viewed" products can help your potential buyer compare prices, features, and ultimately, keep them longer on your website and can help your buyers find exactly what they're looking for.
Optimize for mobile
Also, you need to know that more and more people are opting to use tablets and their smartphones when they want to buy something off of the internet. As such, you need to ensure that your website is up to that task.
It's 2022, and not having a responsive website is the ultimate sin for any serious eCommerce business.
If you are still among those businesses that are losing potential customers because of issues stemming from the lack of a responsive website, research your platform options or talk with your web developers to create a responsive site.
Even then, after implementing these changes, you will need to conduct regular tests to see the quality of your website and overall performance on mobile.
How about a dedicated app?
To personalize the shopping experience, you can also create your store's dedicated app. It's a great way both for reaching new customers and to maintain a relationship with them.
Optimize Your Content
If you want to optimize your overall conversion rates, then you should definitely consider checking out your content as well. Take a more thorough look at your product descriptions. Are they detailed and compelling enough? Next, look at the photos and videos. Are they accurate and high-quality enough? These aspects won't only help you boost your conversion rates but might help you decrease return rates too.
Optimize your product descriptions
Make sure that your descriptions are top-notch and that your product photos/videos capture the essence of the actual product.
Here's another thing that can help your content close more deals. We've already mentioned them, but they can also be considered a part of your content.
Use user-generated content
Customer reviews and other user-generated content can greatly improve conversion rates and can help your potential customers make faster purchase decisions.
Grammar and copywriters are your friends
However, in order to make all that work, you need to be meticulous with your content. Typos can kill your pages. You want to look professional, and starting with grammar is crucial.
If you're not that handy with a pen, it makes sense to hire a copywriter to take care of your content, let those be blogs, page content, or product descriptions.
Even when hiring a professional to take care of your content, make sure to check everything yourself too. Another pair of eyes can catch potential mistakes and errors. This is especially important when you're running a niche eCommerce business where correct terminology is crucial.
Optimize the Checkout
This one is quite important. Why? The more clicks it takes your buyers to get through the checkout process, the higher the chances are of cart abandonment.
Surveys seem to support the claim. For instance, survey data suggests that 35% of users didn't want to create an account on the eCommerce sites they've visited.
Implement options for quick checkout
Account creation is something that some merchants use to get email addresses that they can use for remarketing and cart abandonment automation campaigns.
While you can still offer the option of account creation, having a "guest checkout" feature after entering the email address can help you get both the information you want and can up the chances of making the final sale.
No distractions during checkout
27% of buyers from the same survey mentioned that they've found the checkout process to be too complicated and unnecessarily long. As such, aim to create a smooth and streamlined checkout process without any potential distractions and with clear instructions.
Always show the total price
Also, make sure to include taxes and estimated shipping costs early on. A fair portion of the respondents (24%) said that they abandoned the cart because they were unable to see the final price they were supposed to see early on.
Use tried-and-tested payments
18% of the respondents said that they simply didn't trust the website with their credit card info.
Strive to build trust on this end as well by incorporating the most trusted and used payment options, such as Apple Pay or PayPal. It's also a good idea to display the security badges you have (like McAfee or Geotrust) so that your buyers know they can trust you.
ProTip: Set Up Your Entire Digital Ecosystem for Conversions
Lastly, you need to understand that your entire digital ecosystem plays a crucial role in boosting your sales.
Your website design can play a crucial role in keeping your visitors engaged. It's not just about content, images, videos, and so on. A crowded site design can deter your users, and complicated navigation can make them abandon your platform at breakneck speed. Opt for a clean, friendly, inviting, and intuitive design to create a better user experience.
Optimize your campaigns
No matter if you are using newsletters or planning to increase your advertising budget. Make sure that the copy is top-notch on all of them, ad that they all point in one direction: toward your site and "buy" buttons.
To that end, testing your ads and copy will help you fine-tune your advertising processes and turn clicks into revenue.
Start a blog
Blogging can also help you. This can especially come in handy if you're running a niche eCommerce business. Let's say you're selling supplements. Regularly publishing blogs on topics such as health, and wellness, with smart inbound linking and a compelling CTA, can help you close a couple of extra deals.
Don't skip on social media
Optimize your social channels as well. The blogs mentioned above can always be shared on Facebook to drive traffic. Also, your social channels should reflect your brand message and vision and should put a heavy emphasis on the products you are selling.
---
Putting It All Together
Optimizing conversion rates isn't easy, but it's definitely isn't impossible. These tips are only a few that can help you with boosting your conversions, but truth be told, you should always be on the lookout for the latest techniques and methods to get the most of your traffic and digital ecosystem.
That being said, getting help from a reputable digital marketing agency can help you a great deal in achieving your goals, improving your bottom line, and reducing your costs in the long run.