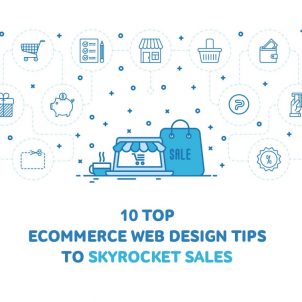 10 Top Ecommerce Web Design Tips To Skyrocket Sales
It's safe to say that e-commerce in general has come a long way over the past decade and a half and not just design-wise.
E-commerce came and conquered the digital realm. At first, some were rather shy and unsure about making online purchases, but now, according to Statista's gathered data, the number of people who buy goods online has reached 1.8 billion last year with a forecast stating that this figure will grow to around 1.92 billion in 2020.