No matter if you're going to the dentist, a restaurant, heck even to get a haircut, most of the time, you will be often required to make a reservation.
As you remember, in the past, that was a bit tedious as you had to look up the phone number, speak to someone, and agree upon a time and date, which, in most cases, you jotted down on a piece of paper.
Nowadays, things have become a lot easier and online booking tools have taken over.
If you run a business that often requires appointment bookings and reservation making, you know that it's essential to streamline these processes and catch every call and potential visitor.
Luckily, today's online booking solutions offer a wide variety of options and features and it's up to you to choose one that fulfills all your requirements.
WordPress Booking Plugins — What to Look for?
You are okay to think, especially right off the bat, that a booking plugin is a simple calendar with a generic form. Basically, that's the idea, but your preferred booking engine will depend on the type of business you're running. For example, if you're a gym owner, you might have several personal trainers and each of them would need their own schedules on the website. For instance, a dental practice may need features where the engine showcases specific times for different services.
As you can see, it's important to assess the needs of your business and the features of each booking plugin that runs on the WP platform. You want to take a closer look at the best of the best and choose one that's flexible enough to enable your business to grow stronger and better.
Without going into the specifics, here are some of the best features you might want your booking engine to have:
High customizability and a calendar that you can place anywhere on your site
Options for accepting payments of booked appointments and/or the option to remove the payment processing if necessary.
A mobile-friendly booking solution that still looks and handles great on smaller displays and devices.
Options for customers for viewing and editing their online bookings.
Multiple "service provider" support where your employees can have their own profile and calendar (for example, for personal trainers, or multiple doctors in your practice).
An option with a searchable and filterable booking management module on the backend of the WP site.
Schedule customizing features like setting free time between appointments or removing/adding holidays, days off.
Customizable areas and drop-down menus if you happen to offer a larger number of services.
Email confirmations and automated reminders for your users (and admins as well).
This might seem like a lot, however, it's only a small sample of the mainstay features that you would want from your best appointment booking plugins from WordPress. While some of these features we highlighted might be unnecessary for your particular situation and needs, it's always a good idea to have something that's scalable and will be able to take care of a larger workload. On the other hand, testing is the key, meaning that we encourage you to check out those that you deem fit. Also, you can also take a look at our reviews below to help you get the best option.
The Best Appointment Booking Plugins for WordPress
After doing the testing and the research, here's the list showcasing the best plugins with the most useful features. Now, let's check them out!
WooCommerce Bookings
If you've familiarized yourself with the digital realm, chances are, you've already heard about WooCommerce, the undisputed king of WP plugins. It became the go-to option for most site owners to go eCommerce (for the most part) because the core version of the plugin is free. On the other hand, the plugin also offers a wide variety of different extensions. One of these is the WooCommerce Bookings extension, which lets you sell bookings based on dates and/or times. While you will still have the option of accepting reservations free, the main reason behind using this particular extension is to introduce payments to the game.
As such, WooCommerce Bookings can be a perfectly fitting option for companies that are already using the WooCommerce plugin. On the other hand, it also makes a great and customizable option for newcomers as well.
After activating the extension, you will be offered different fields for pricing, titles, descriptions, apart from having a handy calendar. For example, if you're renting out rooms, you will have the option of adding short descriptions along with the available dates, and the prices. To top it off, you can even add reviews.
The extension costs $249 for a single site and can go as high as $449 for 25 websites. True, it's one of the most expensive plugins on the market, but it also offers a 30-day money-back guarantee and a full year of customer support.
Highlights:
The ability to create fixed time slots and unique dates
Manage all bookings on the dashboard with filters
Several options available for booking approval and availability
The extension links to WooCommerce
Integration with other WooCommerce extensions for even more options
30-day money-back guarantee
Bookly
This plugin comes both as a free and a paid option. The free version is a basic appointment booking solution without support for online payment and you are limited to adding a certain number of users.
Upgrading to the premium option means paying a one-time fee of $89, which means free customer support from the creators, payment support for bookings, and generally, a larger number of options.
In terms of characteristics, experts argue that Bookly is one of the best-looking plugins on the list with its sleek design both on the frontend and backend. It's also highly customizable without coding,
The booking forms are highly responsive and extremely customizable with multiple admin and customer views available. With the premium version, you can add unlimited staff members where they can create their unique piercings and schedules. As such, this can be a great option for gyms working with several personal trainers.
Overall, it's a good and inexpensive booking engine for the company that's looking for something simple, yet reliable.
Highlights
A simple-to-use engine with solid features.
Add several employees with the premium version.
Google Calendar integration.
Automated email notifications and SMS system.
Add-ons available.
The option to add an unlimited number of services.
Available payment and booking rules for more flexible schedules.
WooCommerce Appointments
Here's another extension that integrates perfectly with WooCommerce. Similar to WooCommerce bookings, it presents a more affordable option that starts at only $89 for a website and totals at around $200 for 25 sites. You can also go with updates and support for an entire year but then prices are suspected to change.
Generally speaking, the extension has excellent features. It seamlessly integrates with WooCommerce and Google Calendar, which means that you can sync your payments and dates with previously set up appointments in Google Calendar.
You can set up both free-of-charge bookings and you can also ask for payments.
One of the strongest points of the extension is the fact that it's super-easy to set up and manage. The interface is rather intuitive and simple but has enough "oomph" for the advanced programmer as well.
Highlights:
Two-way syncing system with WooCommerce and Google Calendars.
Integrates with other popular WooCommerce extensions.
Automated reminders and notifications.
Developer-friendly extension
Comes with shortcodes, so you can insert your booking forms anywhere on your website.
Complete control over your schedule, with lead times, multi-day scheduling, padding time between appointments, and scheduling windows.
Set pricing rules, capacity, and availability rules.
Booking Calendar
Among the oldest booking engines for the WP platform, Booking Calendar has the ratings and the credibility to ensure that it offers quality both in terms of features and development. You can get the core plugin for free and with a wide variety of features and options, a small business would need.
You also have different options for larger businesses that start around $60 for a website. On that end, you will see that you have several pricing options and plans, so you can surely find the best option for you no matter how large your business or digital empire.
Among the primary features, you will have automated email notifications for users. You can also set up open timeframes for a certain number of days, where you can accept double bookings and then decide whom you should accept.
Lastly, Booking Calendar seamlessly integrates with a wide number of calendar apps and outside sites.
Highlights:
Syncing with TripAdvisor, Google Calendar, Airbnb, Booking.com, and more.
Works in widgets making for easy sidebar placement.
Support for several languages out of the box.
Flexible admin options for blocking out certain dates and times throughout the year.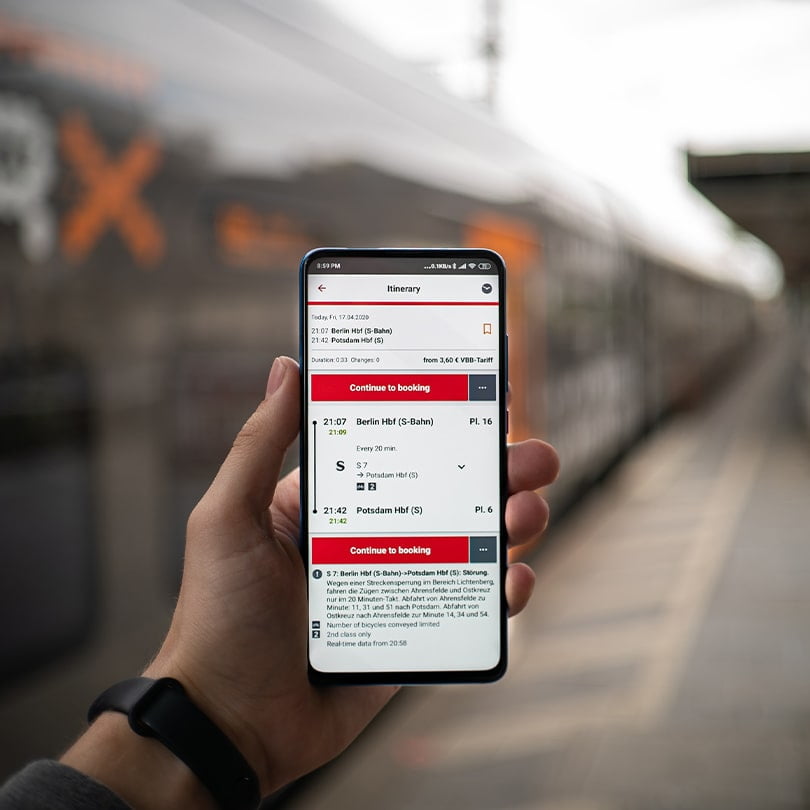 Bookings for WooCommerce
This plugin allows you to create booking opportunities on your site via the WooCommerce plugin which means it also has the flexibility and advantages that the eCommerce platform offers, like a wide selection of payment gateways.
With the plugin, you can easily sell bookable products, such as product hire, venue hire, vacation rentals, and other rentals. Your users can also select start and end dates with separate calendars and allow you to set the bookable periods in different options (daily, weekly, nightly, etc.).
You can also easily specify bookings to start on certain days or dates, which is crucial if you're renting out condos or something similar. You also have options that stop booking from overlapping and you can also set different prices for different times of the year, which is great for seasonal rentals.
Additionally, you have options to block out dates and offer discounts that exceed a certain length.
Highlights:
Extends Woocommerce.
Integrates with the Add-Ons Ultimate plugin.
Comes with a 14-day money-back guarantee.
Easy to use.
Flexible booking options for daily/nightly/weekly increments.
Booked
You can only get the Booked plugin through CodeCanyon, but for a pretty solid price of $49. The plugin allows for several booking types (guest, paid, registered, etc.) and you can either create time slots on your calendar or use a list view.
Apart from this, you can also assign calendars to people within your organization. They can also create their personal profiles.
Customization options are rather modest, with color and field setting alterations, but the front end still looks modern and elegant.
It also integrates with a bunch of great add-ons, like WooCommerce, Calendar Feeds, Payments, and Front-end Agents.
Highlights:
Ready to use out of the box with a beautiful interface.
No coding knowledge is required.
Options for multiple employee calendars.
Comes with awesome shortcodes enabling you to put the calendar anywhere on your site.
Amelia
Amelia is another simple-to-use tool that features a great level of automation both for making reservations and for online/offline payments.
You can get a free version of the booking engine that's great for small businesses, but larger businesses entities may want the paid version for a flat fee of $59,
The paid, pro version, allows for several payment methods, employee involvement, and more service options.
The pro version also has a handful of great features for the money, like SMS notifications and Google Calendar synchronization just to highlight a few great features.
It also has a shortcode-based, nice customizable design that looks great both in the back-end and the front-end.
Highlights
Real-time SMS notifications.
The ability to add multiple employees with their custom schedules.
Two-way integration with Google Calendar
WooCommerce integration.
Configure specific dates and date range with a totally different schedule.
Several service categories and services.
Support for several business locations.
The ability to measure business performance KPIs.
No need to pay for extra add-ons, all included in a single lifetime license.
Appointment Booking Calendar
This plugin has two unique features that make it stand out from the rest. For starters, it's the only WP booking engine that comes with a free PayPal integration.
Another awesome feature is that it only shows the available times slots, instead of displaying the entire calendar or your entire choices.
Neat touches and the professional version goes only for $49.99,
If you want to go with the free version, you will still end up with a nice-looking booking engine with features like availability verifications, a built-in Captcha, and a multi-page calendar.
You also get automated notifications and the option of configuring calendars by importing either Excel or CSV files.
When it comes to design, some experts argue that the front-end isn't the most modern-looking out of the bunch, but you still get three pre-built templates that you can adjust with custom CSS.
Highlights
Free PayPal integration.
Flexible plugin that clears out dates that are unavailable.
Captcha included with the free version.
Available in dozens of languages.
The option for booking several slots in one sitting.
You can also pull imports from Google Calendar and Outlook.
Salon Booking System
The Salon Booking System plugin is a great option that perfectly caters to the needs of salon owners, hairdressers, barbershops, nail parlors, and other, similar beauty centers.
The plugin comes with a full notification set and several reminders options, that include SMS and email.
You can also integrate it with Google Calendar, with automated reservation publishing on the calendar for the business owner which makes being on top of your operations a lot easier.
There's also an advanced discount system where you can create coupon codes, or you can automatically apply when specific criteria are met during booking.
Lastly, you also get a hefty set of shortcodes that will help you a great deal with content editing as they will neatly pull out most of the needed info about the salon/reservations/assistants.
Highlights:
Easy to manage and set up.
Unlimited booking rules.
2-way Google Calendar synchronization.
Several payment gateways available.
Comes with a whole set of APIs,
Collects customer feedback.
Personal account pages for your customers
Performance reports available.
Booking Calendar — Appointment Booking System
This plugin comes with a nice free core version and offers quite a lot right off the bat. For starters, you get unlimited booking forms and different reservation calendar widgets. Customization options are also pretty flexible, with date formatting options, reservation field adjustments, and much more.
If you choose to upgrade to the pro version, you will have to pay $60, but will also add a full payment system for one site. Or, you can choose to pay $30 without the payment system but still with a bunch of advanced features like editable reservations, discount options, ReCaptcha, and more.
In terms of design, you get a bit of a rigid interface that might be more appealing for internal use within a corporation.
Rigidity aside, the clarity of the engine is great with an awesome calendar module that customizes well enabling you to include reservation details, an FAQ section, and add-ons.
Highlights:
Easy to use, with a simple and large front-end interface.
Most companies will find everything they need in the free version.
Unlimited booking calendars are default with every plan.
Flexible customization
Easy upgrading without paying too much, or anything at all.
Team Booking
Team Booking is among the cheapest plugins out of the bunch, costing only $28 and for the price, you can easily connect it with Stripe or PayPal for smooth payment processing
The plugin comes with a myriad of nice features, like three built-in formats, one for unscheduled services, one for upcoming events, and one for a regular front-end booking calendar.
All of them sport a modern appearance and you also get a flexible form builder where you can add multiple fields.
As a matter of fact, you can even incorporate maps that pop up when a customer reserves a time slot.
All in all, there are a lot of great features and an easy customization engine. On that end, it's geared more towards those who don't know anything about coding. If you're one of those who likes to get busy with code customization, this tool might not be the best for you.
Highlights:
Comes with maps integrated into the forms.
Modern forms with large fields and minimal steps.
Three form types available.
Best price for a premium plugin.
Seamless Google Calendar integration.
PayPal and Stripe payments.
CM Booking Calendar
The CreativeMinds Booking Calendar gives users easy options to schedule appointments while the admin can create several calendars with specific time slots, setting the number of seats available for each event, with the option of customizing booking forms, and attending to each request individually.
The plugin also enables you to create responsive front-end calendars which can, later on, be added to blogs and literally every page with the help of a shortcode.
You can get all this for $39, and you also get a year of customer support and access to upgrades.
Highlights:
Fully responsive plugin.
Editable plugin labels and messages.
Extensions available via add-ons.
The ability to create several calendars with unique appointment forms, session lengths, and availability.
Simply Schedule Appointments
The Simply Schedule Appointments plugin is a rather elegant and intuitive tool for businesses that use the WordPress platform.
If you opt for this booking engine, you can choose between a free version and a total of three premium versions that offer more features and unique integration options. The premium packages start at $99 and come with things like Google Calendar sync, custom booking forms, custom fields, class booking, group events, and even Mailchimp integration.
The plugin has a rather interactive setup wizard that enables quick installation and gets you started within only a few minutes.
All versions integrate with Divi, Beaver Builder, and Elementor, enabling fast and easy customization on the go.
One strong selling point of this booking engine is the fact that the developers behind it roll out frequent updates and offer high-quality customer support, constantly offering new and new features, like Zoon integration,
Highlights
The free version offers unlimited appointment booking, great customization, and integration with drag-and-drop builders.
Premium versions offer PayPal and Stripe payments among other features.
Frequent updates.
Seamless integration with 15+ other tools.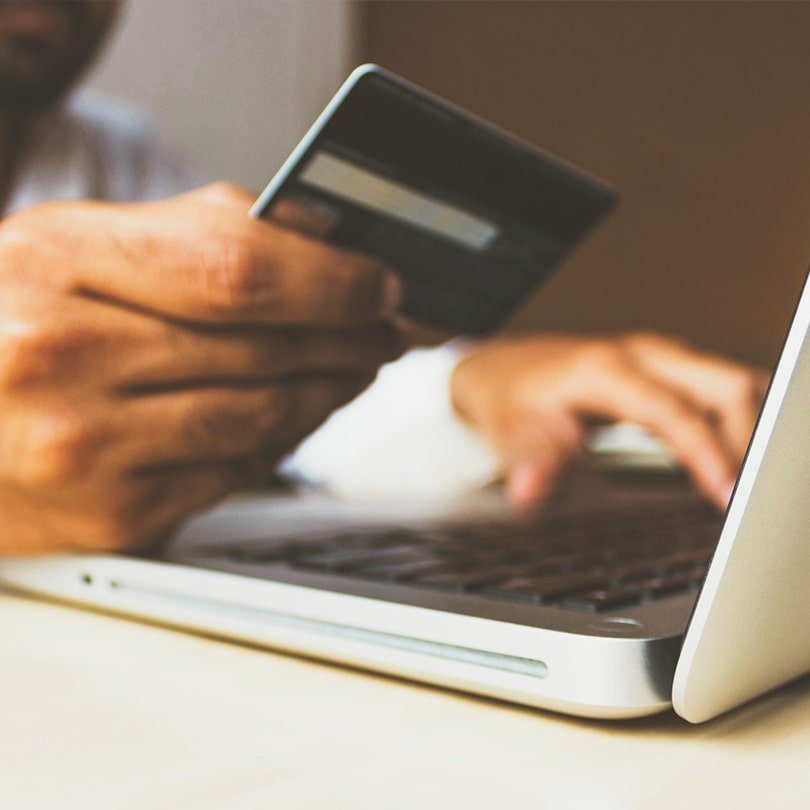 MotoPress Hotel Booking
This plugin is a powerful system for managing property or hotel rentals that also accepts online reservations, sports realt0me availability calendars for each accommodation, handles online payments, and automatically synchronizes booking calendars with other OTAs, and more.
With the MotoPress Hotel Booking, you can describe and list all of your rooms/accommodations and can add extra facilities if you like.
You can also set flexible rates, refundable/non-refundable options, variable pricing, monthly/weekly rates, which make it a flexible plugin that handles your prices with ease.
Additionally, the plugin allows the site admin to manage all incoming reservations by setting preferable confirmation modes (like manual confirmation, or obliging guests to confirm reservations via payments or email).
Lastly, 2checkout, Braintree, Pay on Arrival, PayPal, and Beanstream are your available payment gateways if you opt for this plugin.
Highlights:
Email notifications, with all the details, confirmation, and cancellation notes for for guests and admins.
2-way iCal synchronization with external booking tools to avoid overbooking.
Reserving an unlimited number of rooms/accommodations within a single booking session.
WooCommerce Payments add-on integration is available.
Create discount coupons.
Handy tutorial video tutorials.
Booking & Appointment Plugin for WooCommerce
This plugin was developed by Tyche Software will help you transform your online store into a full-blown booking platform that's great for a myriad of businesses and products.
You can create bookings for each WooCommerce product type, no matter whether they are composite, bundled, simple, group, or variable.
The admin has full control over available booking days, prices, available hours for booking, and even booking number restrictions can be applied for particular days.
Coming at $119 for a single store and $249 for an unlimited number of stores, it's not exactly the cheapest option on the list, but it's undoubtedly one of the most flexible.
Highlights:
2-way Google Calendar sync.
Different-length time-slots for the same product.
Integrates well with all WooCommerce gateway options.
30-day money-back guarantee and an entire year of customer support.
Which Booking Plugin to Choose?
Let's be honest here for a second. All this can be way too much info to take in all at once. So, if you still feel kind of unsure about which plugin you should choose, there are a handful of recommendations we can make.
If you're already using WooCommerce, pick one that is available as a dedicated extension for it, or a less expensive option that seamlessly integrates with it.
If you prefer style and design over a myriad of features, take another look at the best-looking plugins on the list.
If simplicity is the name of your game, give the most intuitive options another look.
If you're all about third-party website syncing, you have options just for that as well.
If you need something for internal corporate use, you need something simple with an unlimited number of forms.
If PayPal integration is what you're after, your choices are pretty obvious.
If getting the best value for the money, you definitely have a few inexpensive, yet great options on the list.
On the other hand, conduct further research. Ask your developer friends, digital marketing agency partners, read other online reviews, watch videos, and ask as many booking engine-related questions from those with more experience around you as you can.
---
Finishing Thoughts
Getting a useful booking plugin for your WordPress website can definitely help you simplify, streamline, and automate crucial processes of your business, and can make your customers more convenient to enjoy your services and products.
As such, it makes sense to integrate such a plugin and to reap all the benefits that come with it. While finding the perfect option may take a bit longer, taking your time and researching/reviewing all of your options is a worthwhile time investment, as a perfect blending booking tool will only help your business processes and won't hinder them.
---
For more on WordPress websites: