It's not really overkilling to say that WordPress kind of took the digital world by storm. Before the WP era, if you wanted to create a website, you actually had to be pretty well-versed in the world of coding and web development in general.
Even after WordPress was introduced, if you wanted to build a WP website from scratch, you needed to have a solid knowledge of CSS and HTML or use WP's block editor which can be pretty limited.
With the introduction of drag-and-drop themes, WordPress managed once again not just to redefine itself, but the entire world of web development. These feature-rich and intuitive drag-and-drop page builders and themes make creating WP websites even easier without using any kind of code. And what's even better, you can even get away with creating a new website without having to open your wallet.
Drag-and-Drop WP Themes: Why Are They Useful?
All these themes come with a page builder or are compatible with WPs block editor. These WP page builders let you design and customize the content on your individual pages, and with them, you can even change page element structures, like images, headings, and text blocks within a given container.
As hinted above, not every drag-and-drop theme comes with its own page builder. There are some themes that require a little more technical prowess and they won't allow editing the pages live. Instead, you will have to make edits in the backend and preview them before they can go live.
Drag-and-drop WP themes are great because they are superb tools for fast content editing on pages in a hassle-free manner. You just simply have to drag a widget into the preferred place and then start adding your headings, images, and text.
Apart from that, these themes:
Do not require you to be well-versed in coding. You don't need to mess with HTML or CSS. Just install the theme and get started.
They are mobile-friendly out of the box so you don't need to optimize them for mobile additionally.
With some themes, you can edit things live, meaning that you can see changes in real-time without having to preview them constantly.
Widgets support advanced capabilities like creating slideshows and galleries.
There are some themes that already come with the built-in page builder meaning you don't have to download one additionally.
Which Drag-and-Drop Theme To Use?
Without a doubt, there are several factors you need to consider before choosing a WordPress theme and when you also add a drag-and-drop editor into the equation, things may become even more confusing and intricate.
So, before opting for a drag-and-drop theme, there are a few questions you might need to ask yourself:
Do you already have an editor you like to work with?
If there's already a drag-and-drop tool you like to work with, you should use a theme that's compatible with said editor. With some editors, you can visit their websites and browse through a list of different themes that were created particularly for them.
Are there any particular features you need?
Are you running an online store? Do you need eCommerce capabilities? Do you wish to build a site with a myriad of different pages? If the first one's your plan, it goes without saying that you will need a WooCommerce integration feature, and for the second, a mega menu would be great. As you can see, the purpose of your website will play a crucial role in finding your preferred theme.
How good are you with WP?
Even though most of these themes are pretty easy to use, there are some that allow you to go well into the details. Chances are, if you want something basic, you don't want to waste your time with an advanced theme. Save yourself from headaches if you're just getting started with WP and want something simple.
Generally speaking, drag-and-drop themes are considered a better option for those who only want a standard website without a myriad of intricate components and features.
If you want to incorporate more advanced elements like animations, drop shadows, and moderns section dividers, you might want to look into a couple of more high-profile premium themes.
Looking for one-click installation demo sites?
Some of these drag-and-drop themes have starter sites that you can install with one click. What this means is, you just import a pre-build demo of a site and fill it out with your original content instead of having to build something from scratch.
If you're in a hurry and need something really fast, you should check out whether the theme you've been yearning for has these features or not.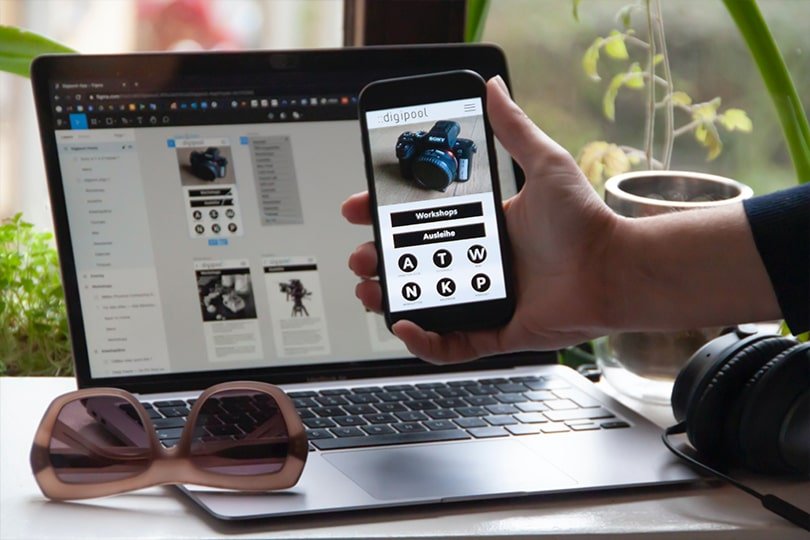 Page Builders
The themes we listed here are either already integrated with a drag-and-drop page builder or are compatible with certain ones. Before we get into the topic of themes, here are a few words about the builders that will be mentioned throughout the list.
PageLayer: This builder plugin features a live front-end editor and a couple of drag-and-drop widgets.
LiveComposer: This is a virtual builder allowing you to drag and drop different widgets live via a front-end editor.
Elementor: One of the most popular builder plugins featuring a live drag-and-drop editor with widgets you can easily drop into columns and sections.
Divi: A page builder and an editor featuring a live editing environment and a nice drag-and-drop interface. It's pretty similar to Elementor, so if you've been working with the latter for a while now, switching to Divi shouldn't be a huge transition.
SiteOrigin: A simple page editor with the drag-and-drop options being available on the back-end. It's really intuitive and easy to use for even novice WP users.
Brizy: Live editing, collapse menu, and an assortment of nice drag-and-drop widgets make this plugin one of the best builders on the list.
Themify Builder: Similar to Divi and Elementor, this uses a live front-end editor where your modules can be dragged and dropped into columns.
WPBakery: If you're looking for a builder plugin with both a front-end and back-end drag-and-drop editor then this is your plugin. Please note, the front-end editor isn't live. You have to click on the module to edit it then you have to save the changes manually.
Our Top Free Drag-and-Drop WP Themes
You should know that the themes we list here offer premium support, come with up-to-date features, and are optimized for search engines. User friendly, they allow your website to leave a good first impression and enable your site to rank high in the SERP.
So, let's get down to business and see the best free themes that will enable you to build an engaging and unique side without a single line of code.
This is a free drag-and-drop theme coming directly from the same team that's responsible for creating Elementor. IT's a rather intuitive, simple, and easy theme that might be great for novice bloggers and website owners who want a website and want it fast.
Needless to say, the integration with the Elementor builder is seamless and it's also highly compatible with WooCommerce. All this comes in an SEO-friendly package with a 503-millisecond load time.
This is a rather useful theme that comes with a whopping 70 design elements and different widgets, all in a responsive package.
Coming integrated with PageLayer, you also have access to several hundred premade templates that can suit several purposes, anything from finance to personal portfolios.
Popular FX also allows live editing, meaning you can see all the changes on the front-end as you make them.
You have a couple of nice basic widgets like images, galleries, titles, buttons, star ratings, embed modules, rows, columns, and more. You can even add a section for Google Maps on your website. Get the pro version and you can use more widgets and features like membership capabilities and Google Fonts integration.
Here's a multipurpose, fully responsive WP theme that comes with its own drag-and-drop builder by default (Elementor) which is one of the best builder plugins for WP on the market.
Experts agree that Layers is a highly customizable and extremely flexible theme while still being simple and a great choice for novice WordPress site owners.
If you're looking for a hotel website theme that comes integrated with Elementor, Albatross might be your go-to choice. Easy to install and use, it also comes out of the box with the MotoPress Hotel Booking plugin that's also easy to set up.
Live editing and a wide array of widgets are also default features of the theme, plus, you can use Elementor's section template library for even more customizability.
This theme by Suavathemes was made specifically for SEO and marketing agencies and freelance marketers who need a website up-and-running as fast as possible. It comes with the PageLayer editor out of the box.
This theme is fully responsive, rather user-friendly, and offers several possibilities for customizing your homepage with several landing options and a grid-based blog page.
Coming integrated with Themify, this is an easy-to-use drag-and-drop theme that offers pretty rad customization features without sacrificing any loading speed or overcomplicating the building process.
You can use video backgrounds, shortcodes, animations, various colors, parallax scrolling, Google Fonts, and loads of more great features.
A great and versatile theme that isn't totally free, it does offer a free trial. And when you look at the myriad of awesome features it showcases, paying for it might be something worth considering.
Basically, you get unlimited customizability options from header to footer and come up with unique designs that are sure to engage your visitors.
You can bulk-edit elements, create section dividers, and even transform objects.
Also, the Divi theme has regular updates available from a dedicated dev team who seek to tailor for every possible need.
Here's a free WP theme from Them Foundry with a fully responsive design and an awesome native page builder.
If you like to edit the layout of your site through the WP dashboard, this theme might be a great choice for you. It comes with a drag-and-drop grid system that's easy to use.
It also comes with a wide palette of different widgets, like widgets for site descriptions, site titles, custom code, images, carousels, etc. If you find that you need more than the free version has to offer, you can upgrade either to an annual subscription deal or get lifetime access.
Here's a multipurpose theme that comes integrated with Elementor, and shares its built-in functionality out of the box. Live editing, all the widgets, WooCommerce support, Google Fonts access, and all the other bells and whistles.
It's a highly customizable theme that's still easy to use.
You can also get a handful of demos with the free version of the theme, so feel free to import your preferred one and start editing right away.
Here's another lightweight time that comes with Elementor but it's also compatible with several other builders as well. You can choose between a premium and a free version, and for most, the free version might have all the features they'll ever need. It has customizable headers, WooCommerce compatibility, Google Fonts access, and widget areas just to name a few of the free version highlights,
With Zakra, you also have access to a huge library of demo sites that you can easily import and get down to business, no matter what kind of business you're running.
Here's a responsive professional theme that's fully integrated with Elementor. Just install it and get started with editing within minutes.
Among Sidney's best features, you have the custom Elementro blocks, like posts block, portfolio block, carousel blocks. You also have parallax scrolling support.
Here's a modern multipurpose WP theme by HashThemes, that's also compatible with most of the drag-and-drop page builders out there, like Elementor, WPBakery, and Beaver Builder.
Off the bat, it has a responsive design, mega menu options, an SEO-friendly design, custom post types, fonts, icons, countless color options, header styles, and tons of more exciting options.
Here's a theme that's automatically integrated with Themify. It features customizable gords, flexible columns, and works seamlessly with Shopify.
It's flexible enough that you can create an eye-catching design that will keep your visitors on your site lingering for more.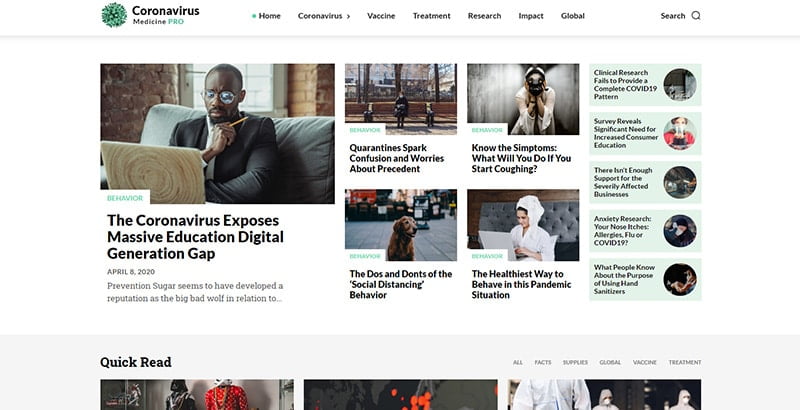 Beaver Builder, Brizy, and Elementor are all compatible with this drag-and-drop theme that also has literally hundreds of different demo sites.
Furthermore, this handy little theme allows you to customize nearly every section. If you use the free version, you can deploy up to eight different header elements, create layouts for galleries, use two different blog layouts and integrate your website with the WooCommerce plugin.
Available with a native editor, this theme is rather easy to use and can be used for a multitude of different websites and businesses, let that be a simple personal blog, a portfolio site, or even an online store.
It also comes with unlimited color options, custom post types, and several built-in landing pages.
Here's another free drag-and-drop theme that you can use with Beaver Builder, Elementor, and Brizy.
Blocksy is a simple theme that allows you to customize the footer, header, layout, and sidebar in the intuitive editor in WP's customize panel.
If you need something that supports multiple translations for your site in a responsive package with modern blog feed layouts, this theme is for you.
Here's a great WooCommerce theme that can be used with WPBakery, Elementor, Beaver Builder, Brizy, and Visual Composer.
Out of its core features, we'd mention the ability to create different product types plus handy and creative product display layouts.
Compatible with several page builders, this theme is multisite-compatible enabling you to use it for several WP sites if needed. Responsive and SEO-friendly, it's a great theme for those who already have at least some experience with WP and have already chosen their go-to drag-and-drop page builder.
WordPress pros agree that this theme isn't really for novice users, because the advanced features and the customizability features are more suited for those who are already pretty well-versed in WordPress-related work and processes.
Here's another free theme that's mostly compatible with every drag-and-drop builder, even though most experts usually recommend using it with Elementor.
Like several other themes on this list, Hestia also has a free and a Pro version. In most cases, the first will have all the features most users will need, like access to tons of great starter sites, WooCommerce integration, mega menus, translation support, and convenient one-click updates.
Neve is among the most popular WP themes as it's compatible with most page builders and it's the to-go choice for the people at Brizy.
Neve features custom header and footer design, different layout width options, and even AMP compatibility.
This theme was created by ThemeIsle, a rather prolific theme developer that continuously updates its themes. This basically means that you will always have a fully functional, and up-to-date modern theme at your fingertips if you choose to go with Neve.
Upgrade to the Pro version and you even get more features and priority support.
---
That's All Folks!
With these drag-and-drop options, you can pretty much forget about coding and even tinkering around with WP's block editor. These themes are a breeze to work with and can hook you up with an SEO-friendly and fully responsive website in a matter of minutes for your brand.
And even though these themes simplify the entire process of creating a website, don't forget that WP platforms have their own limits as well.
On that end, when you feel that you've outgrown the world of drag-and-drop themes and WordPress altogether, maybe it will be time to invest in a fully custom WordPress website tailored to your needs without any limits, from scratch.