If you've been running Facebook ads and haven't been using FB Pixel, let us tell you that you haven't been getting the most out of your social campaigns.
Why? Because this data-gathering tool enables you to reap all the benefits social media advertising has to offer, everything from refining, tracking, and targeting with better precision.
That being said, if you're already using ads on Facebook or Instagram, and haven't been using Pixel, now it's time to learn  how to use a Facebook Pixel tool.
What Is Facebook Pixel?
Before we dive into things, it's probably a good idea to say a few words about this little tool. The pixel is basically a little piece of code that you place on your site. After that, it starts collecting data that shows you data that can be helpful with conversions via FB ads, general ad tracking, ad optimization, and can help you greatly with building targeted audiences for your future ad campaigns and retargeting techniques that involve users who have already interacted with your website to a certain degree potentially showing interest in purchasing from you.
When it comes to the wizardry behind all this, is the pixel's mechanism that triggers cookies that rack users both on and off FB and IG.
To put this into perspective, have you ever shopped around online for goods, added them to your shopping cart but forgot to check out, and abandoned the website altogether? And the next day, you visited your IG or FB account just to see an ad for the product you wanted to buy?
If this happened, you've been retargeted – or reminded by marketers to make that purchase you've initially wanted.
This is a fine example of how to tool works, but it's not just retargeting pixel does great. It's also a great tool to gain more insight into optimization, overall tracking, and analytics.
FB's pixel tracks several distinctive actions (events) visitors take on your site making your life that much easier when you want to set up an ad campaign the right way.
Pixel Events
Facebook differentiates between 17 standard events all have their distinctive FB event codes. They are:
Lead: When someone identifies as a lead on the website, like sings up for a trial.

Complete registration: When a visitor registers on your site (like on a subscription form).

Purchase: A visitor buys something from you online.

Add to cart: When a visitor adds a product to their shopping cart on your website

Add to wishlist: They add a product to their wishlist.

Add payment info: Someone gives you their payment info while purchasing something.

Search: A visitor uses the search function on the site.

Contact: A visitor contacts your business.

Initiate checkout: When a visitor starts the checkout procedure to buy something from you.

View content: When a visitor lands on one of your specific pages

Find a location: When a visitor looks for the actual physical location of your business.

Customize product: A visitor chooses, for example, a certain color or version of a product.

Schedule: A visitor books an appointment on your website.

Start trial: Someone starts a free trial of your service.

Donate: A visitor donates to your cause.

Subscribe: When you receive a subscription to a paid product or service

Submit application: A visitor applies for your services/programs/products.
Extra code bits (parameters) also enable you to add more details to these standard events.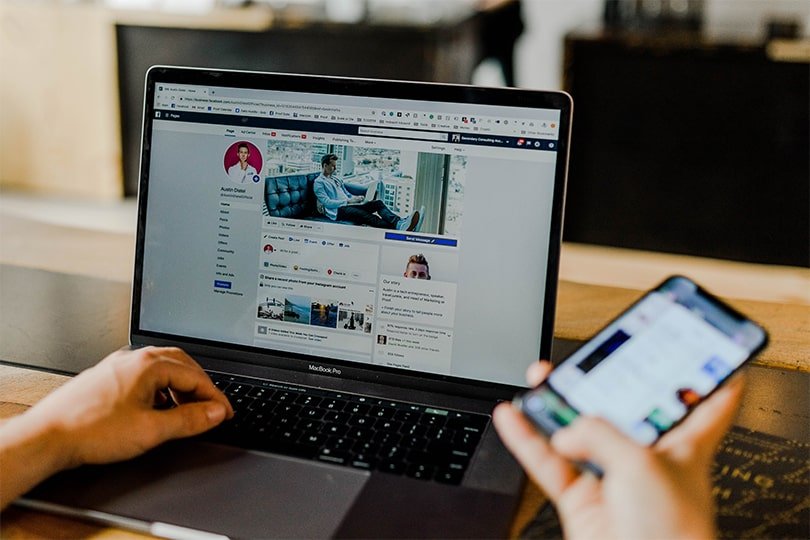 These parameters can be:
Currency

The worth of the conversion

Content typeface

Predict the long-term value
To be more precise, you can use the FB pixel to record views of particular parts of your website instead of tracking every single view. For instance, if you run a pet supply store, you might want to divide cat owners from dog owners to see which products have a better potential for an ad campaign.
Advantages of Using Facebook Pixel
Increase ROI on ad spend: It goes without saying that when you can create better-targeted ads and show them to people who are interested and at some point, even were about the make a purchase from you, will eventually end up visiting your site again and checking out with some valuables.
Conversion tracking: You can also see how people interact with your site once they've seen your FB ad. Apart from that, you can also track your customers across their devices. With this, you can track their buying habits better which you can later use to refine your ad strategy.
Retargeting: Market again to people who have already visited your site. Show an ad for the exact product they've been looking at, abandoned in their shopping cart, or have on their wishlist.
Lookalike audiences: Targeting data can also be used to build new audiences who have similar likes, demographics, and interests to the visitors you're already marketing and interacting with. This can be a great tool if you wish to build a larger customer base.
Better ad optimization: FB will automatically show your ads to people who are already likely to purchase from you. Apart from that, you can also target high-value purchases, thanks to all the data the tool collects.
More time on your hands: When you manage to maximize the potential of your ad campaigns, chances are, you will also be able to shift more focus onto other aspects of your online and/or offline business. By creating an optimized environment for you advertisements, you will have more room (and probably resources) to bring other business or marketing strategies up to speed as well. This especially holds true if you decide to partner up with a digital agency. PPC professionals will help you optimize your ads while social media experts, in general, will help you create social profiles that do justice to your brand. Apart from all that, hiring a digital agency can also help you with optimizing your site for better conversion overall, enhancing your online presence and relevancy even further.
Becoming relevant in the eyes of the beholder: By being able to create more precise targeting campaigns, you can rest assured that people will notice your services/products because pixel will target those people who already showed interest in buying from you or browsed the category of products and services you carry or provide. With targeting the right audiences with the essentials, you also allow your brand to build authority among your competition not just on Facebook, but in the digital realm altogether.
Accommodating to longer buyer journeys: If buyers who like to take their time before making a purchase caused you headaches in the past, using FB pixel will probably ease your job. Pixel helps you gather data and create campaigns that accommodate the habits of these buyers keeping them engaged in the sales funnel for longer, greatly increasing your chances of making a sale.
Appeal to all audiences: With the help of your PPC specialists, you can create several campaigns that target different segments of your audiences. If you have a large base of quick shoppers, create ad formats with a no-fuss approach, showcasing product prices and reviews – just enough to help them make a decision. On the other hand, if you happen to have a substantial group of people in your database who like good old-fashioned offline shopping, create a few specials for them in your specials showcasing some of the best-selling products in your brick-and-mortar shop.
Get the most out of your social efforts: Just like SEO, running successful social media profiles is often an uphill battle. If you want to stay relevant and ahead of the curve, you need to use every trick in the book to stay on top. Pixel is one great way to maximize everything social channels have to offer.
---
Putting it All Together
The best digital marketers of today always emphasize the importance of creating a personalized customer journey for your visitors and potential buyers. FB's pixel can help you with just that. It gives you the data and the tools you need to create more specific ad campaigns with targeted audiences in mind who are probably already showing interest in your products. Apart from that, pixel lets you create lookalike audiences, enabling your customer base to potentially grow down the line.
Installing the code might be a bit of a hassle if you wish to pull it off together, however, with the help of a good digital agency, it will be a walk in the park. Heck, a stellar marketing team will even create your campaigns and ads for you!