When you think about car dealerships, fast-loading, optimized, responsive, eye-catching, and intuitive web apps are probably the last things that pop into your mind.
Rather, you will probably remember a few old sketches from movies and cartoons, with greasy-haired car salesmen with a gleaming smile trying to sell a rust bucket to an unaware couple or a teenager who's just purchasing their first car. Or, you may even recall some of the good ole' car salesman memes which was a hit in the recent past.
Jokes aside, when you think of car dealerships, you should think about them in a way that heavily involves the digital sphere as well.
Car dealerships, especially smaller businesses, that specialize in selling used (or new) cars can greatly leverage the fruits of aggressive online campaigns. By using their digital assets, they can reach out to more prospective buyers, market their vehicles better, and can up their sales figures easily.
And for this, they only need one thing: a fast, optimized, helpful, and informative web app.
Dear car dealers, below, we will list a few reasons that will make you consider rehauling your website, or launch a new one if you don't have any.
People are Actually Shopping for Cars Online
As you may remember, car dealerships were among the last businesses to enter the digital sphere and get on board with the entire phenomenon of digital marketing. Back then, buying a car was a face-to-face procedure, and even now, with the best web app at your buyers' fingertips, they will most probably visit your physical address to take a thorough look at the car and to seal the deal.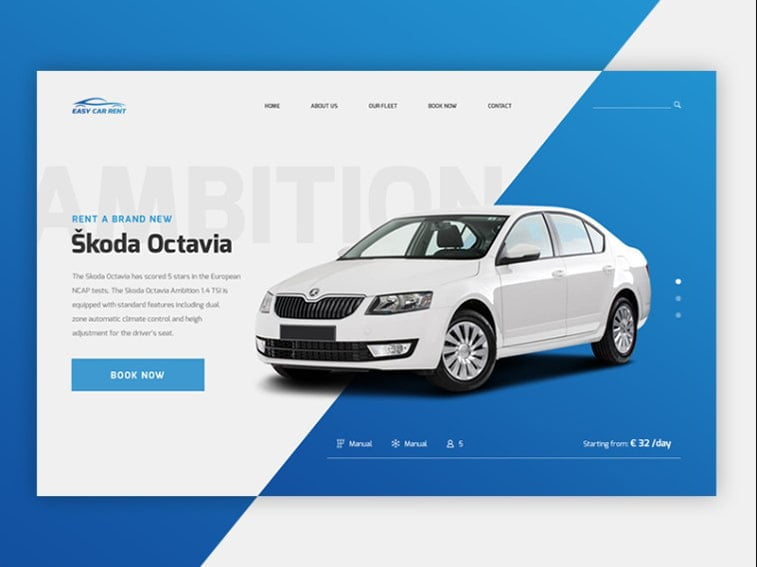 While this is still true, the internet managed to change the way people look at shopping for cars. Older sources claim that around 80 percent of shoppers start car-hunting online, gathering info, watching ads, and so on. Having your cars for sale listed on the web will only benefit you. Let's say, if your prospective buyer is searching for info on used Ford Mustangs, your Mustang for sale will also among the search results. On top of that, you can also use the help of digital marketing specialists who can set up specific ad campaigns for people who specifically search for the types of cars you sell. Going with the Mustang example, this person will see your site in the search resutls, will get an ad about your dealership on an other platform again, taking them one step closer to setting foot in your business.
According to a study by Place, nearly 63% percent of buyers were conducting research even when already at the dealership, and around 81% in total used smartphones and the internet to search for deals at one point.
˜
A Good Web Apps Allows Dealers To Spend Time With Leads That Matter
Don't get us wrong, all buyers matter, however, if you have a modern website, you are able to filter your prospects better before they actually visit your dealership.
Using a well-crafted contact form for each listed car can be a great way to see whether these people are really interested in your vehicles or just looking around.
This can be pulled off easily by requesting a quote in the contact form. When you see how much the customer is willing to pay, it's easier to determine their interest level and can even shed more light on what preferences and needs the potential buyer has.
By talking to buyers online, dealerships spend less time hassling with those who aren't really interested and focus more on those people who are seriously considering purchasing from them.
˜
The Internet will be Their Road Map To You
Gone is the day of huge billboards and price stickers on windshields that signalize that you have cars for sale. We don't say that these tactics won't work, but you might be better off setting up your physical address in the online sphere, because, chances are, people will use Google Maps and the search engine itself to find local dealerships.
That being said, if you are a smaller business, you need to work on optimizing your website, or otherwise, you won't really shop up on local search results.
˜
Embracing The Latest Advancements: Chatbots
We've already written about chatbots, so we won't go into the technical details, we will only discuss their potential benefits to your business.
Driving Lead Generation: According to experts, bots are the pinnacle of engagement on any website, and commercial websites can leverage that greatly. Just think about it: buying a car can be a daunting process and most customers often need all the help they can get. So, with a bot, you can put the control in their hands, as they can control the shopping process and ask the questions they want without the added pressure of the hard sell. At the same time, some experts have experienced that the less interaction a buyer has with a person in the initial shopping journey, the more apt they are to follow through. Bots can encourage customers to stay on-board as they are the ones who control the flow of communication instead of buying pressured into buying right off the bat.
Do Good for your Foot Traffic: you don't have to worry about your staff losing commissions because of your bot. On the contrary, a well-calibrated bot is great for bringing quality leads to your doorstep as they aren't getting intimidated by the pressure of striking a deal right from the start so they are more confident and at ease when they show up at your dealership. These pre-qualified leads are more certain to turn into sales because they are already very interested in making a purchase.
Focused on What Matters: The chatbot on your site has one single function and purpose: to provide the best information possible for the questions asked in a non-threatening or pressuring manner. There's no encumbrance with personal feelings, and no need to meet sales quotas. So to speak, the chatbot is your direct link to the visitor on your site. By personalizing your bot, it can provide information about your entire inventory and can be a reliable tool for exceptional customer support as well.
The Power of Engagement: If you are looking for ways to boost your business and online presence, one of the most important aspects is having a great conversation-starter on your site. While a chatbot is not a ?piece of art? that will inspire a convo, it's definitely a great tool that can take your visitors on step closer to becoming a potential buyer. That being said, an engaging, friendly, and helpful chatbot can do wonders not just to your website but to your entire business as it is.
Convenience is the Name of the Game
So, why should you need a website when you're working with the best media advertising agencies? Well, simply put, because people aren't looking in the newspapers anymore. Neither on TV. Even if they did notice your ad, they will most probably go online to check out used cars from certain brands and if you're not among the search results, chances are, they will take their business elsewhere and won't wait for your ad to pop up again on TV to catch your address.
The customer journey has changed along with the way how people compare deals and look for potential sellers. When everything is only a click away, don't expect people to show up at your doorstep out of the blue, especially if you can't be found online.
˜
Keep Your Features in Mind and The Long Haul
Building a web app is a subtle art form in itself and you need all the right features to make it work for yourself and for your customers.
First of all, you need a responsive site that works well on all devices. You also need it to be designed with simplicity in mind, so your prospects can navigate through different options with ease and find what they want swiftly. The site should be optimized for speed and search engines. People won't wait for your site to load if it's slow and definitely won't visit it if they can't find it.
You also need to fill your website with content that holds value to your visitors, and you also need to optimize the content as well.
To get the most out of your website, you can opt for video content to boost your traffic and your potential sales. This might make more sense if you are selling new cars, showcasing your latest vehicles in your inventory, testing out exquisite models, and highlighting oddities and other special stuff.
On the other hand, a comprehensive blog page with tips and tricks, basic car maintenance info, and similar topics will be also able to do wonders to your online presence and search engine rankings, if done right.
In order to pull this off, you will most probably have to work closely with a team of seasoned developers who know the digital trends within your industry and who can help you create such a website from the wireframing phase to hammering out the best UI/UX design to the last touches.
Most probably, if you hire a fully-fledged digital agency, you will also get help regarding search engine optimization (SEO), digital marketing, social media marketing, PPC, and so on.
And if we've already mentioned these services, it's also worth mentioning that in order to keep yourself afloat in the digital pool, you need to keep investing in these services and their strategies.
Digital marketing is an ongoing battle and if you want to harness the power of your website and overall social presence you will have to ?feed the beast? constantly. Don't worry, it will be an investment worth your while.
---
Putting it all Together
As a businessman and an owner of a car dealership, you can't stray away from the idea of having a fast and easy-to-use website that showcases your entire inventory with a few simple clicks. Big or small, used or new, every car dealership should think about launching a modern website and put themselves on the digital map.
It's not only a passing trend, that's clear. It's a smart marketing move that's necessary to accommodate the latest buyer behavior and customer journey. Nowadays, potential car buyers have a vast amount of info at their fingertips and conduct a ton of research before buying a car. By making sure that you pop up in their search results from time to time and by making sure that they see your ads, you can prompt them to visit your website. From then on, your great site design, features, live chat or chatbot software can help them build up the confidence to set foot in your dealership, and from then on, the floor is all yours.