During the last days of 2020, most of us probably had pretty high expectations from 2021, from numerous different standpoints.
Without going into the details and the obvious, we all hope that 2021 will bring the web development community a myriad of new challenges, exciting trends, and of course, great conferences to gather knowledge and info, and also to meet like-minded people and to deepen our bonds within the community.
Before we get into the actual events, please note that these dates are all subject to change due to the ongoing pandemic. At the moment of writing this article, these are all the latest info we have about the events, but it would always be best to check with the event websites or reach out to organizers for further info regarding the latest conference dates and schedules.
That being said, let's we what 2021 has in store for us so far.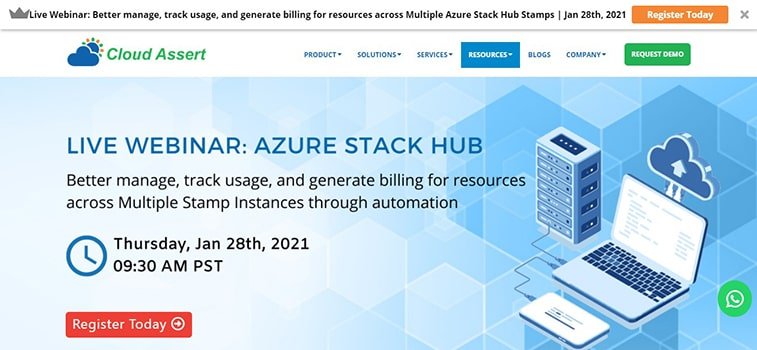 When: January 28, 2021
Where: Online
Let's kick off the list with an online event since the pandemic is still at full steam. This Webinar will help you learn to better manage, track usage, and generate billing for resources across several Azure Stack Hub Stamps.
Trends indicate that companies have started investing in Azure Stack Hub stamps that cater to their needs and operators often find it hard to track and manage resource usages across several stamps for charge-back purposes.
To make the process more streamlined, Cloud Assert brings a new management solution that leverages VConnect and Billing Resource providers to reduce operational cost and the time required to manage stamps.
By joining this webinar, you will be able to:
Learn how to manage multiple stamp instances in an efficient manner by using a single Azure Stack Hub Portal
Track resource usages on all stamps and generate bills based on consumption through automation
Learn how to scale stamps without having to scale operational costs and resources with each stamp
Learn how to create consistency across stamps easily
Increase operator productivity and customer satisfaction.
Other highlights:
Free consulting to optimize your Azure Stack Hub with Cloud Assert
30-days free trial access to Cloud Assert Vconnect with full functionality
Additional 15 days POC Extension for attendees
---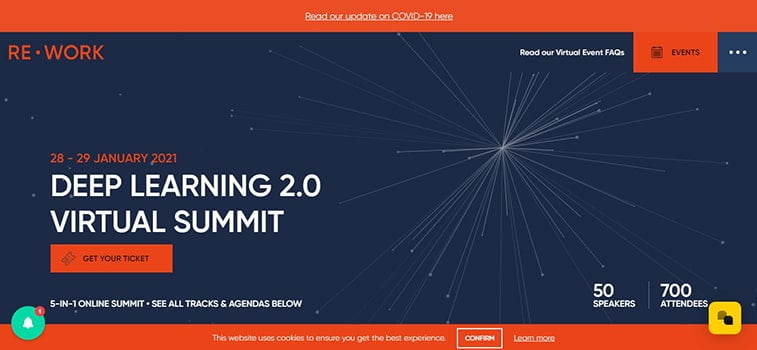 When: January 28-29, 2021
Where: Online
This summit will include 5 different tracks on Technical Advancements:
Enterprise AI
Ethics & Social Responsibility
Reinforcement Learning
Generative Models
Depp Learning Landscape
The event aspires to bring together the latest tech advancements and practical examples to apply to AI solutions in order to solve different challenges in different areas of business and everyday life.
The unique blend of academic and business experts provides a great opportunity to meet the best AI pioneers working today and gives a great opportunity to gain insight into the latest trends and advancements through real-world case studies.
With over 50+ speakers, this summit is a must for everybody who wants to learn more about artificial intelligence.
---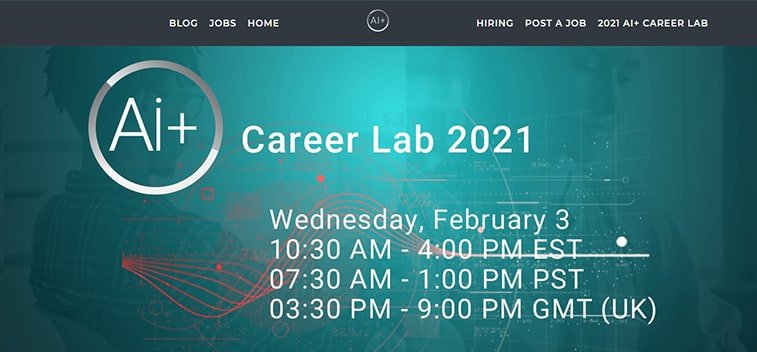 When: February 3, 2021
Where: Online
February will kick off with another AI-focused event, The AI Carriers Lab & Expo 2021. This event will be more than ideal for those who seek a job in the field of tech or/and business since they will have a chance to engage with the best employers in the field of data science. For data scientists, software engineers, data engineers, developers, marketers, business analysts, product managers, this expo is more or less a must.
You will also be given the opportunity to get in touch with several hiring partners who will be also out on the hunt for talented experts to fill their open positions.
---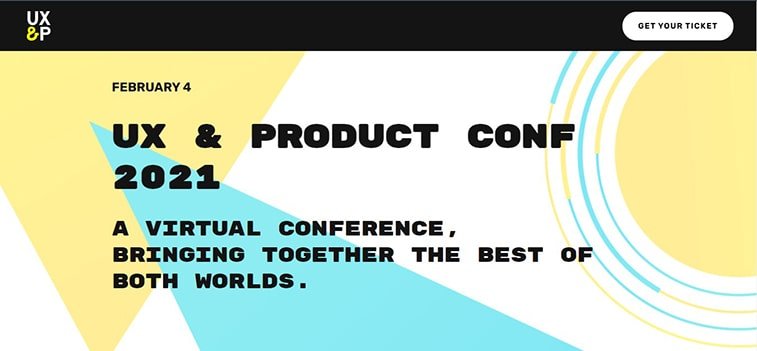 When: February 4, 2021
Where: Online
Only a day later, you will have the chance to attend this online event as well, which will sport a new debate format.
If you are interested in what Alan Smith, Patrick Keenan, Mathias Maisberger, Cosima Lefranc, Katie Swindler, Megan Murphy, Rina Jensen, Indi Young, Daniel Burka, and Jeff Patton have to say about the latest development trends, you need to attend this event.
---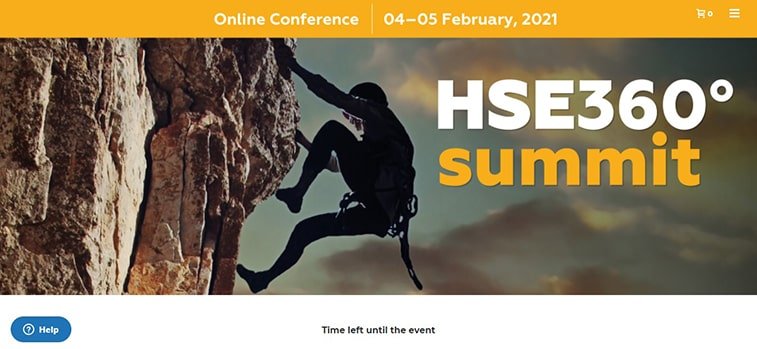 When: February 4-5, 2021
Where: Online
Here's another great platform if you are interested in exchanging info and knowledge with experts from all across the globe. Attendees will be able to choose from a wide palette of different sessions discussing the latest topics, trends, and issues, including engagement, behavioral safety, where the latest advancements are heading, and how to use them to attract the next generation.
---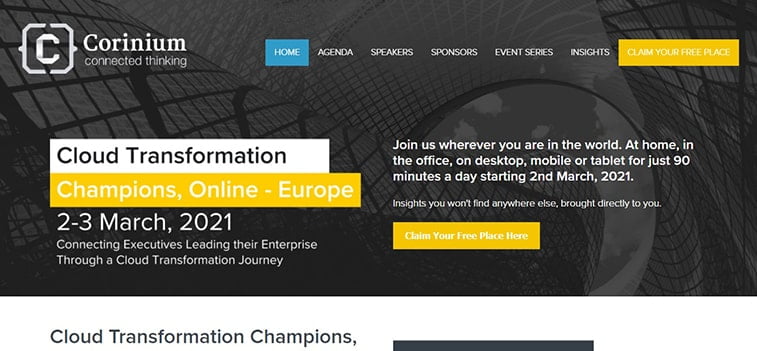 When: March 2-3, 2021
Where: Online
With daily sessions not being longer than 1.5 hours, this event is a great way to tune out and tune in even on a busy workday. Learn the latest advancements in cloud technology from the best professionals in Europe from the comfort of your own home.
The interactive format of the event will surely create an exciting atmosphere and will provide you with all the info you need to be up-to-date with everything cloud.
---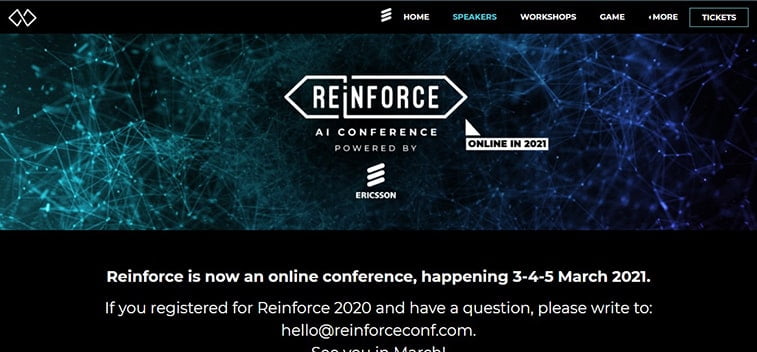 When: March 3-5, 2021
Where: Online
Get your daily dose of tech with this excellent conference that focuses on machine learning and artificial intelligence and the future of system optimization, automation, and the digital world as we know it.
Join some of the best experts in the industry who discuss the new horizons of AI and everything it will reshape in the process.
---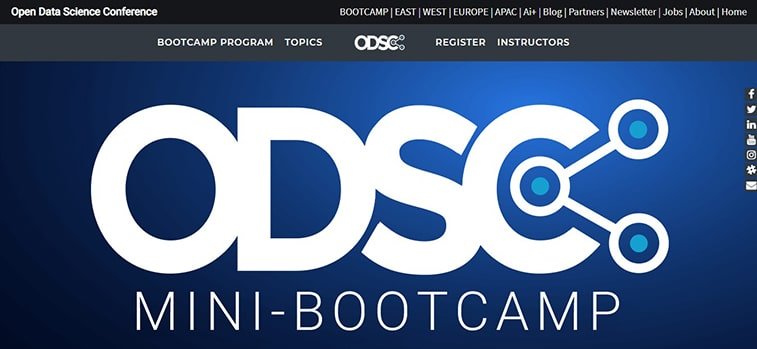 When: March 30 ? April 1, 2021
Where: Online
If you are looking to gain in-demand skills in the field of data science with minimum investment fast, this teaser Mini-Bootcamp will be probably the best way to kick off your new endeavor.
Starting this summer, The Learning Hackathon and Pre-Bootcamp Training will surely give everybody the confidence and base knowledge, and practice you need to get started.
And beforehand, the Mini-Bootcamp will give you the opportunity to connect with people in the industry, to learn about this exciting world from the best industry experts, the best companies, and renowned instructors.
---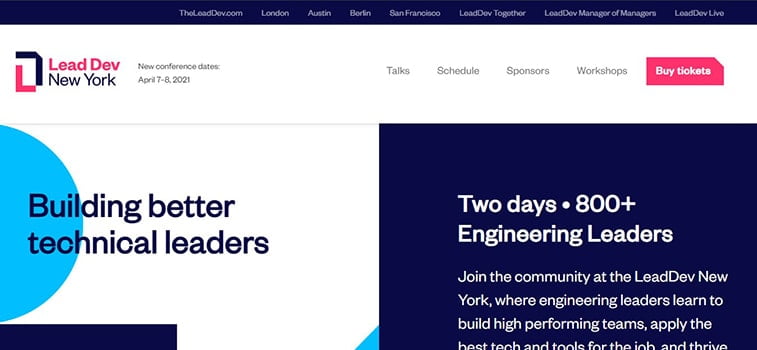 When: April 7-8, 2021
Where: New York, NY, United States
Being the first live-event on the list, if you choose to visit NYC, LeadDev will be a great opportunity to connect with pioneering experts and learn about the trades of creating high-performing teams who apply the best tools and tech for any given job, and thrive as they face and conquer every new challenge.
---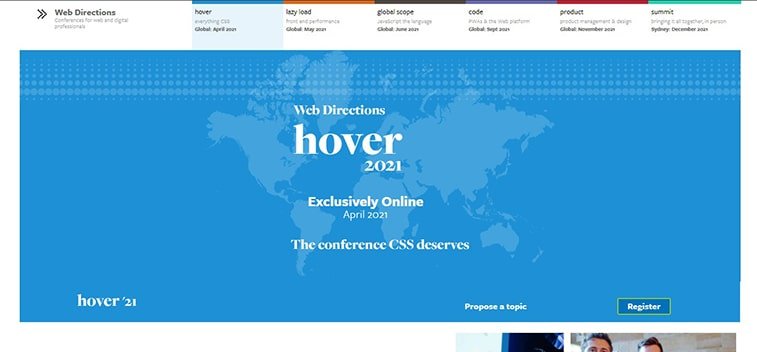 When: April 16-23, 2021
Where: Online
How about a week-long online event focusing on the unsung hero of WebDev, CSS? For over a quarter of a century, CSS was the driving force behind layout, typography, and many more development and design features and in the meantime, it managed to transition from a simple language to an entire set of different capabilities and some of these are little understood. Most conferences include CSS only as a part of the discussion, but Web Directions Hover goes one step further and dedicates an entire event to the language. For front end developers, Hover is a must!
---
When: April 28-29, 2021
Where: Online
Live and On-Demand, this is one of the largest digital marketing events in the world and according to the website, it will be attended by more than 10,000 marketers.
If you are looking for an event that helps you gain insight into how to reinforce customer loyalty, improve your lead generation techniques, improve sales, drive better engagement then this year's agenda will probably help you a great deal in achieving your goals.
The online sessions will also focus on expanding brand awareness, best strategies for building traffic, customer service improvement, and advancement in the latest digital marketing tools.
---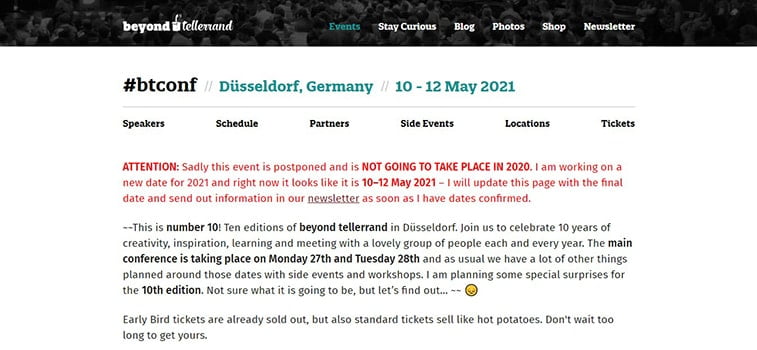 When: May 10-12, 2021
Where: Dsseldorf, Germany
Celebrating their 10th anniversary this year, join this exceptional team of organizers live for two days of great conference sessions in a familiar atmosphere discussing the most exciting topics and learning the latest trends in full-day workshops along with side events.
Not many details are available so far, so if you are thinking about visiting this event, keep an eye out for any updates on the dedicated website.
---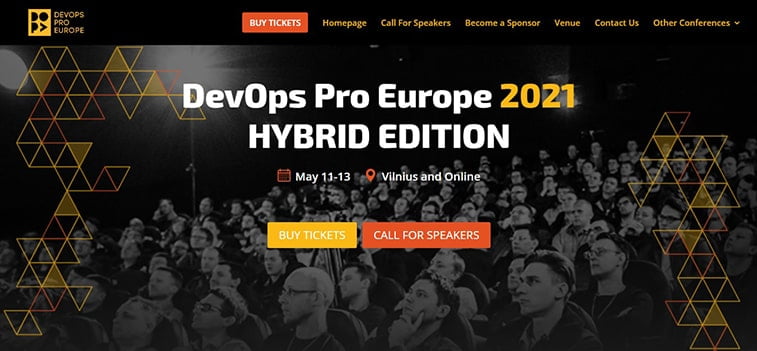 When: May 11-13, 2021
Where: Vilnius Online
Learn what there is to learn about DevOps technology, hear about the most common DevOPs development practices, learn about the deployment and maintenance of these applications on-premises and in the cloud.
So far, the event will be available both line and online, with virtual cafes, great Q&A sessions, an ?ask me anything? corner, and so much more (like great food for those who wish to participate in person).
---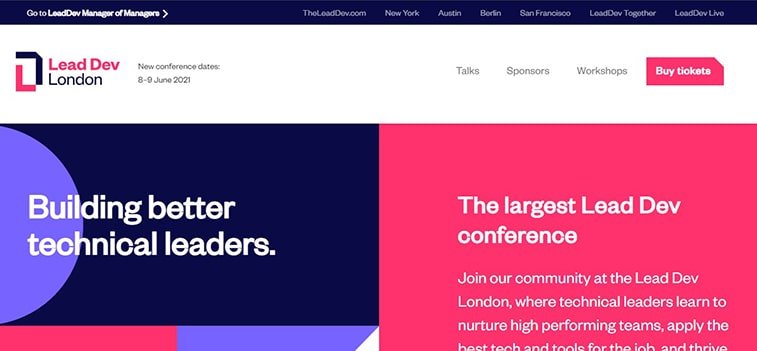 When: June 20-21, 2021
Where: London, UK
Join technical leaders as they talk about the importance of building a great expert team ? now in London! If the Big Apple seems like a too far-away destination, the British capital could be a great alternative for those who prefer to attend such high-profile conferences in person.
---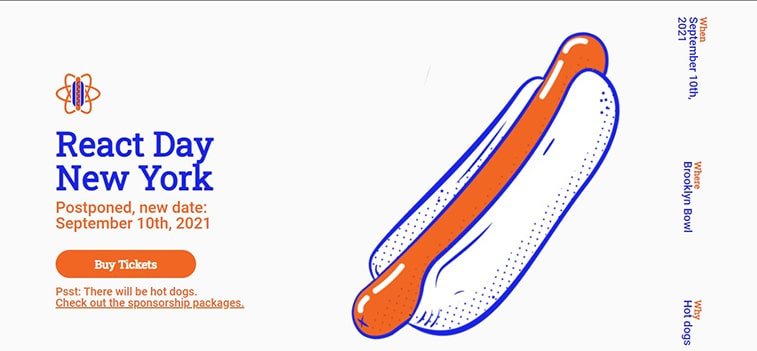 When: September 10, 2021
Where: NYC, New York, USA
This full-day one track conference will enable participants to discuss the latest techniques, best practices and will also double as a great day of networking opportunities.
Oh yes, and it will be all about React.JS, React Native, and GraphQL.
Developers of all backgrounds are welcome and great conversations are guaranteed
---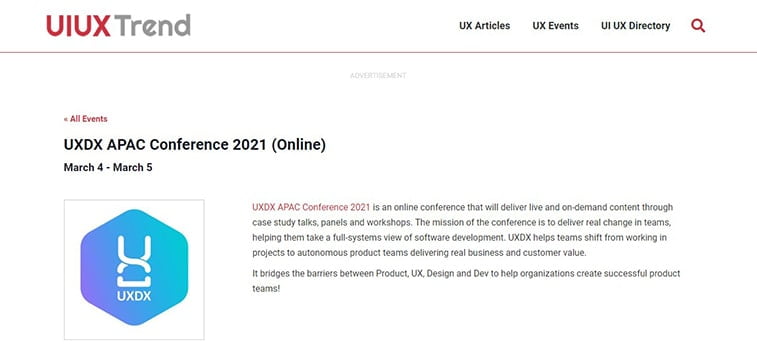 When: First online event: 4-5 March, second: October 6-8
Where: Online
These events are based around the UXDX model, integrating UX into the Development loop by bringing together design, development, and research teams.
As such, the UXDX team was created to help dev teams improve development speed and their conferences aim to tackle the specific challenges that arise in the development process.
The team runs an annual product conference and community events with the purpose of helping professionals build better web solutions by breaking down the barriers between Design, Dev, and Product ? a truly exciting approach that's worth looking into.
---
Keep Being Up-To-Date
As you can see, after the hectic nature of 2020, some events have embraced online events, while others still try their best to pull off the ?good old? live conference atmosphere. You might have also noticed that there are no ticket prices, only specific dates and locations, but please, don't take them for granted. If you are interested in one or more of these events, visit the links provided and keep on eye on how things will unfold in the near or not so distant future.
Whether you choose to take part online or in person, you can rest assured that either case, you will spend quality time learning about the latest advancements from the world of development, design, marketing ? everything digital.
---
More on Web Development: